A quick moving storm system brings the opportunity for ice, but also strong winds to the upper Midwest and parts of the High Plains that could create blowing snow and reduced visibility. As a cold front moves across this area, it isn't expected to create much snow outside of a few flurries, it's the snow already on the ground that will be blown around to create very difficult travel with low visibility.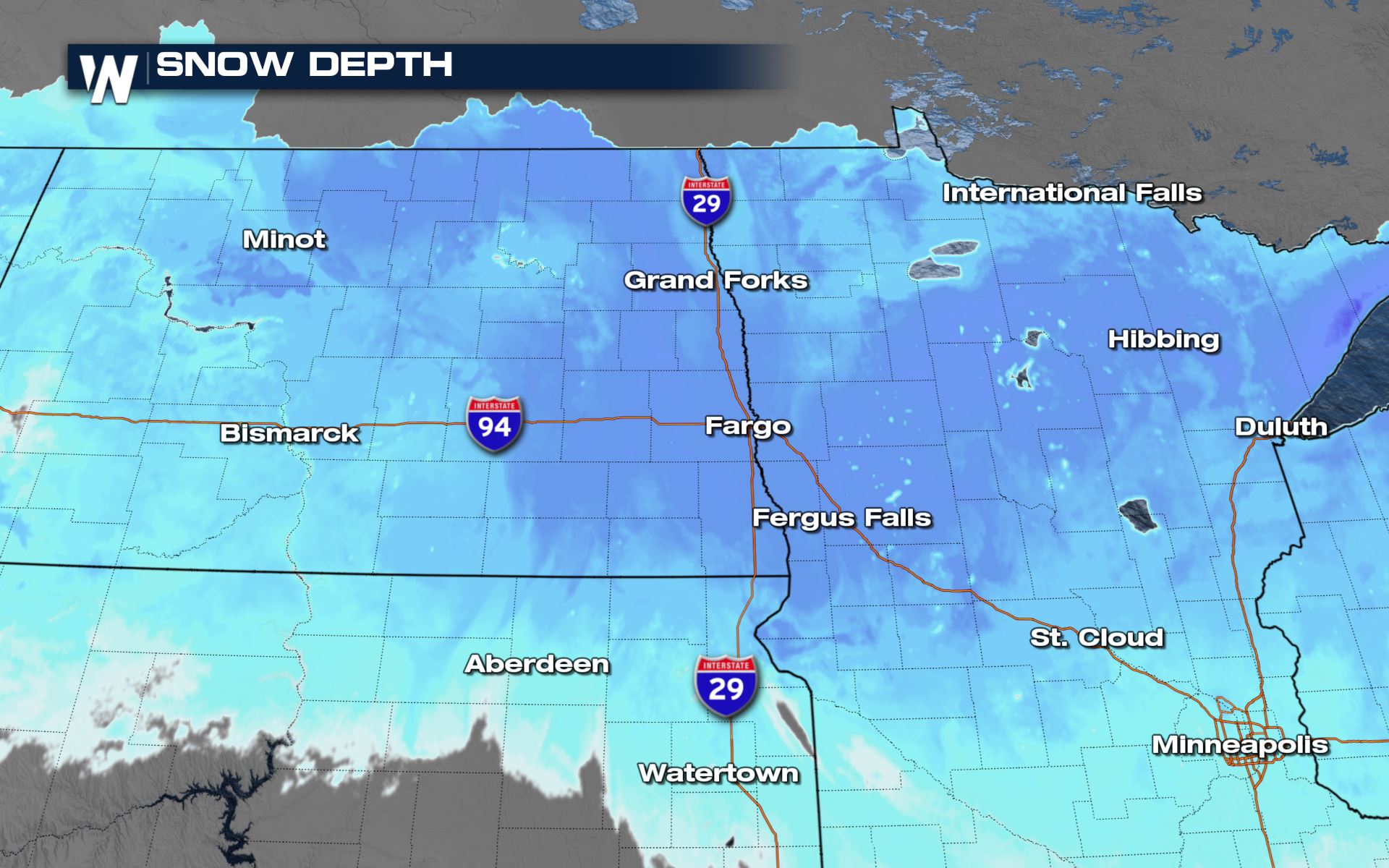 Gusts are generally expected up to 30 mph, but gusts over 50 mph are possible in North Dakota. The ground blizzard conditions are what will be the most impactful. Low visibility and high winds will make travel dangerous.
Midwest
Meanwhile, into the Midwest, this same system will lead to icing and slippery conditions. A winter weather advisory is in place for the area to account for the ice threat. This will gradually come to an end through the rest of the night.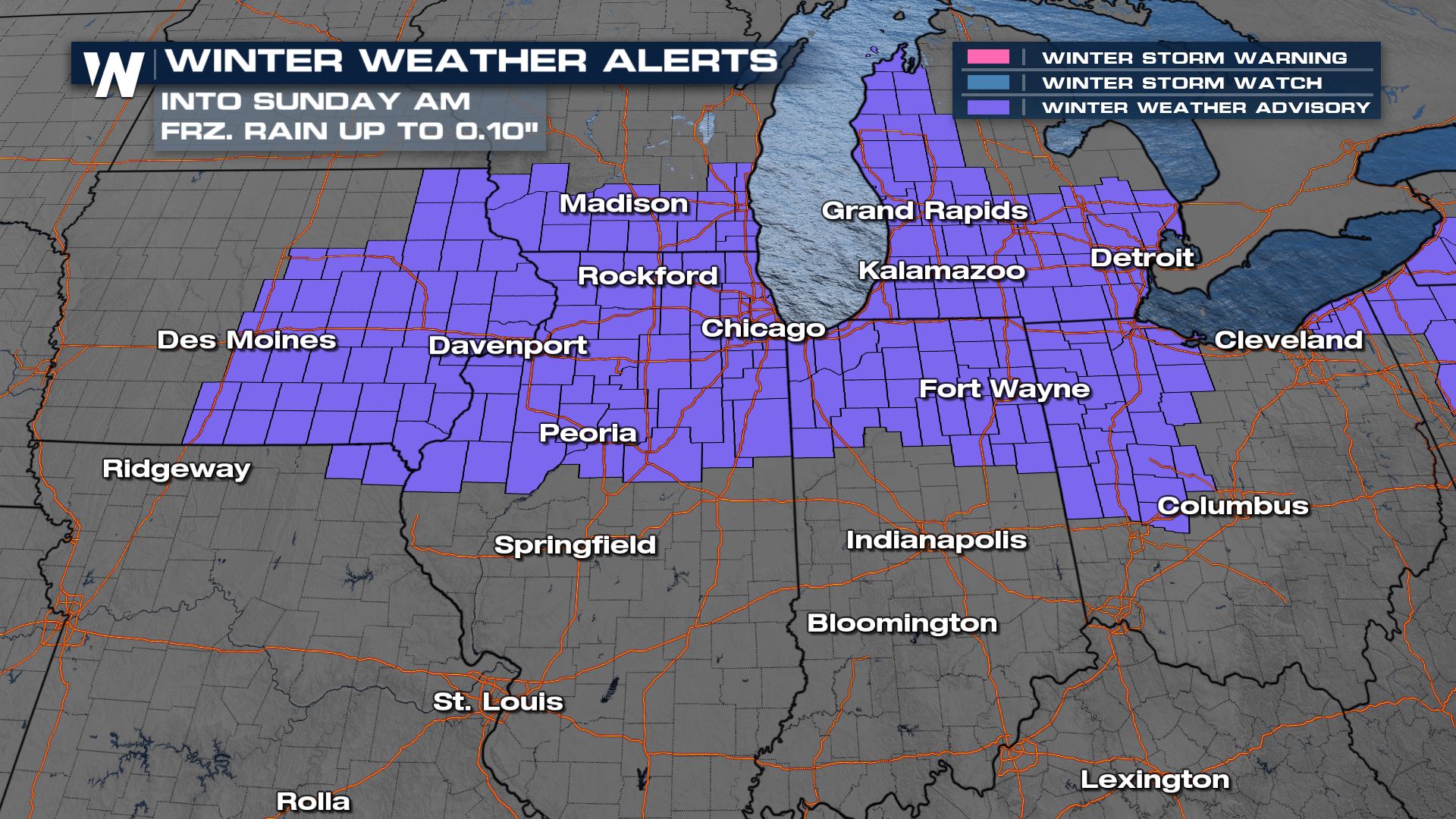 Our most intense period of icy does look to be Saturday evening for the Midwest. Please, if you have to travel, use caution and go slow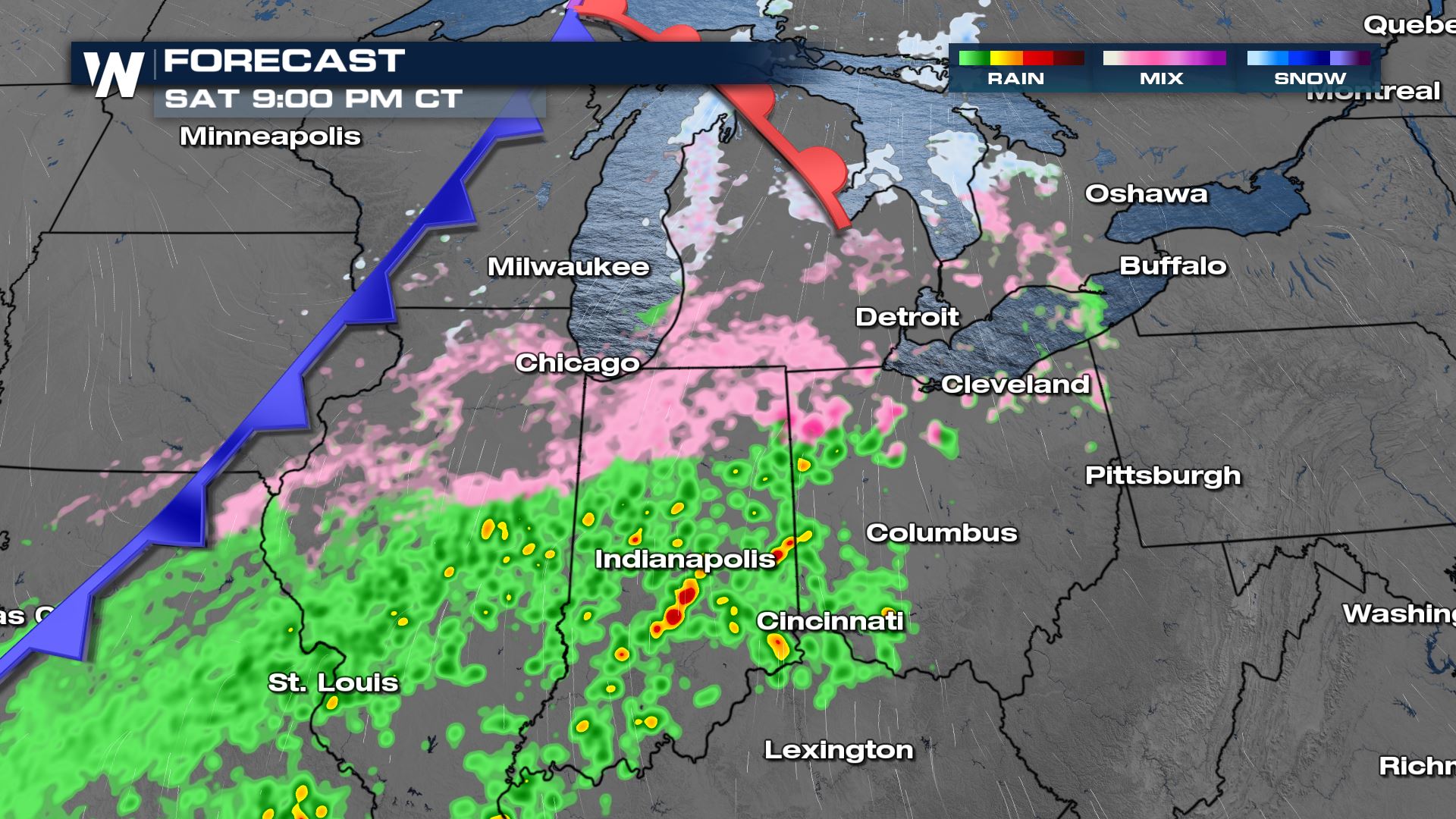 As the warm front lifts north, this will allow for some ice to change back into rain. This will lead to very slick conditions. We will also have the concern for flooding.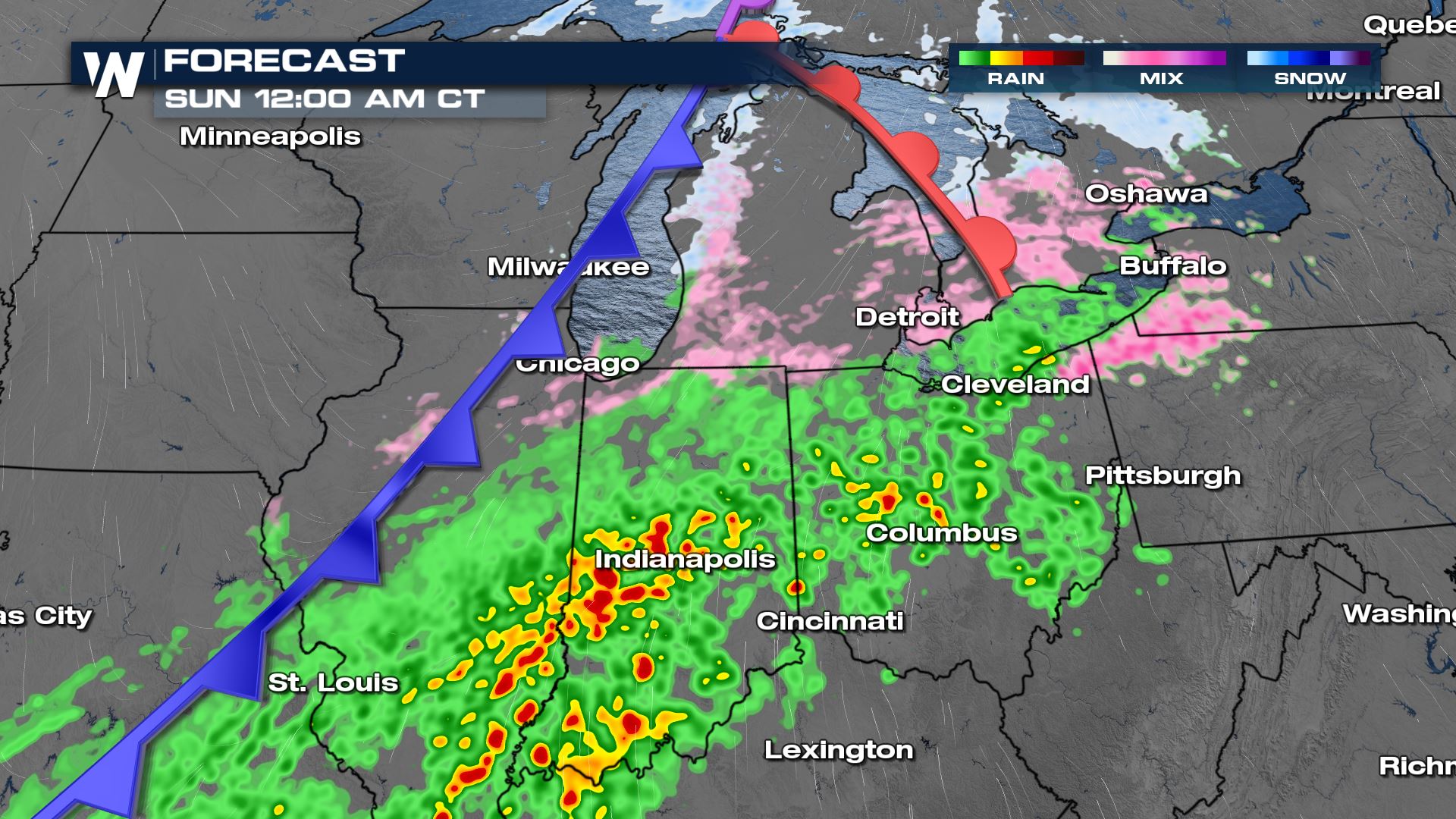 By Sunday morning, most of the area will be dealing with rainfall, and
ice will move into the Northeast
.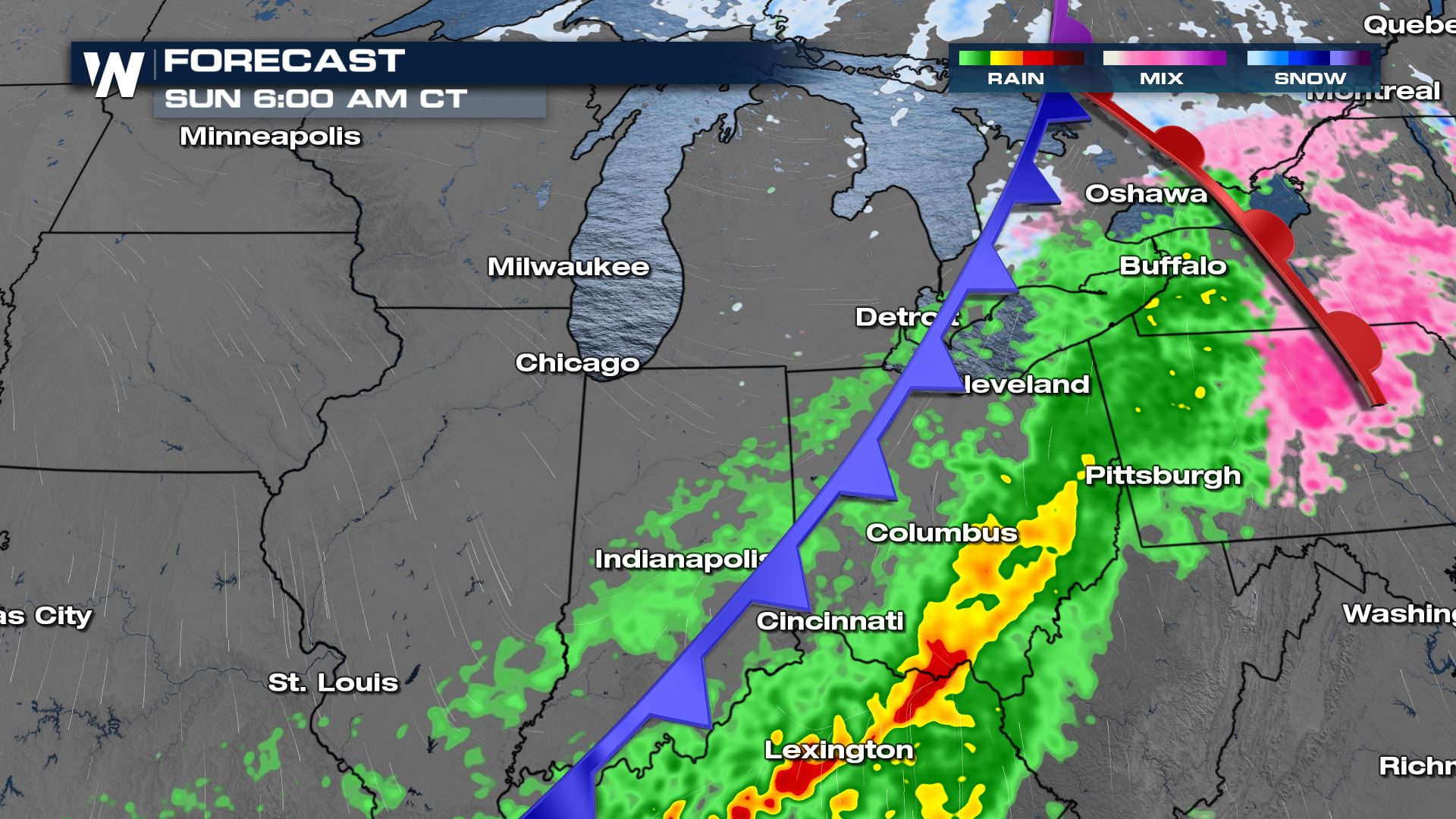 A glaze of ice will be possible through Saturday night. Please take it slow if you have to go out!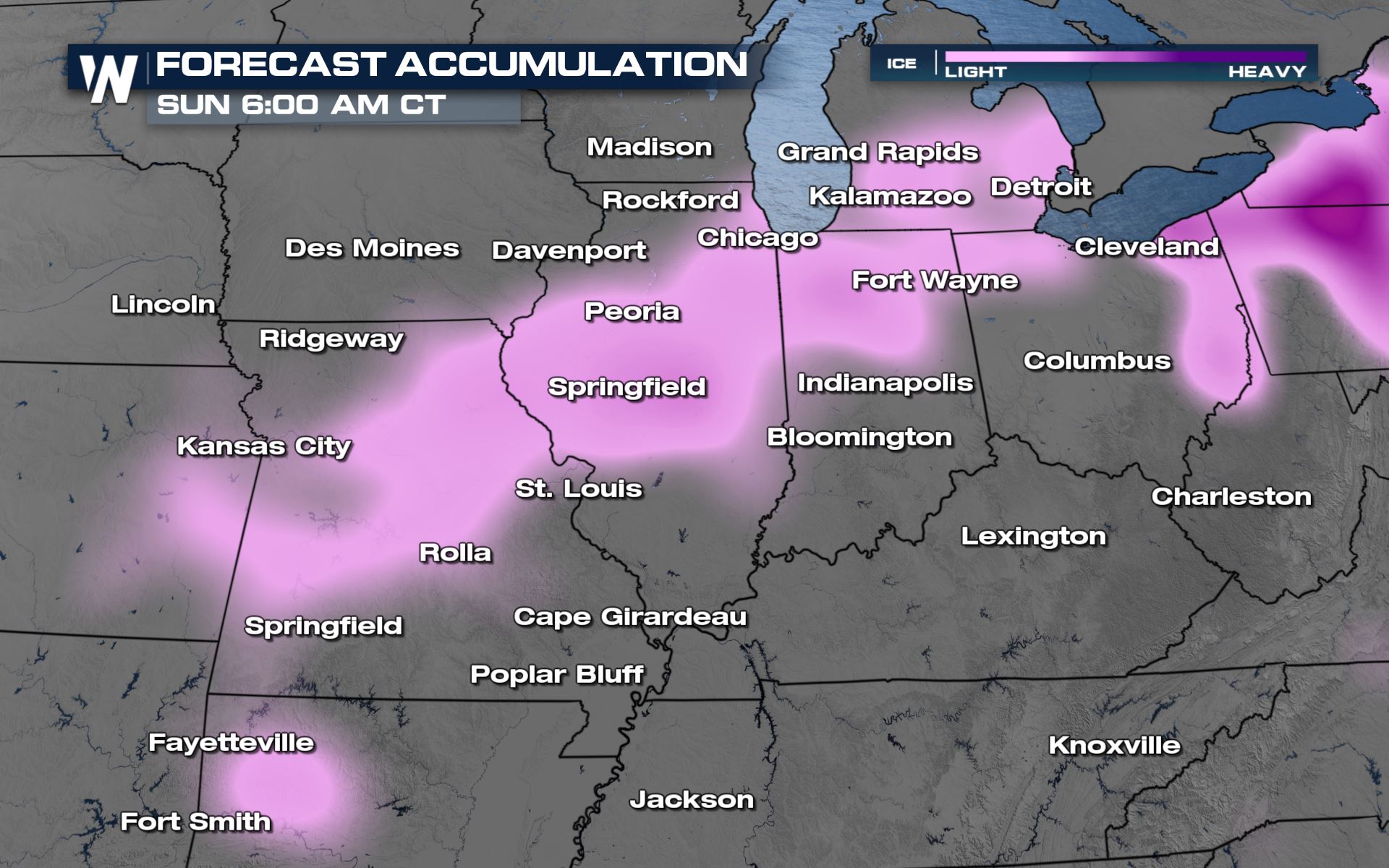 Stay with WeatherNation as we bring you the top weather headlines throughout the day. The central regional forecast is always :30 past the hour with the latest forecast information.