A coastal storm will drive northward up the east coast Friday and Saturday with heavy rain, wind, and some snow in interior New England expected. Coastal flooding is also an increasing threat as the storm causes strong east and northeasterly winds.
[Related article: Alerts issued ahead of nor'easter]
[Related article: The latest details on the nor'easter]
Winds are expected to gust between 40 and 50 mph for many areas along the northeast coast from New Jersey to Maine. The highest winds will be felt at the immediate coastline. Winds will be sustained between 15 and 30 mph for many areas, perhaps even stronger along the immediate coast from New Jersey to southern New England. Here's a look at the expected winds.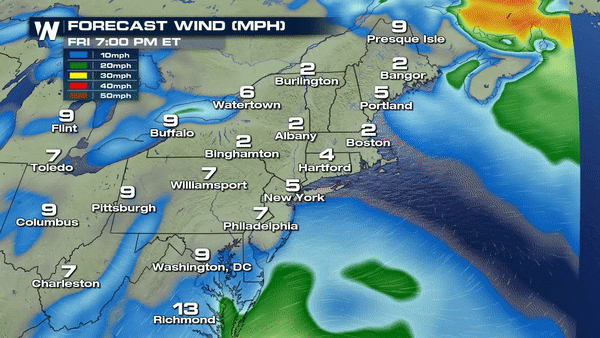 Winds will be strongest early Saturday morning from the mid-Atlantic to the New York City area. Winds will gradually increase moving northward into the Boston area and beyond to Maine through the day. Expect flight delays due to wind mainly in the New York city airports, including La Guardia, Newark, and JFK. Delays will likely also be likely in at Logan International Airport in Boston. Brief delays will likely be seen from Washington Dulles, Ronald Reagan Washington Int'l, Baltimore-Washington Int'l , Philadelphia Int'l, Bradley Int'l (Hartford), and Providence through the day Saturday due to occasionally gusty winds, or connecting flight delays from other larger hubs experiencing delays.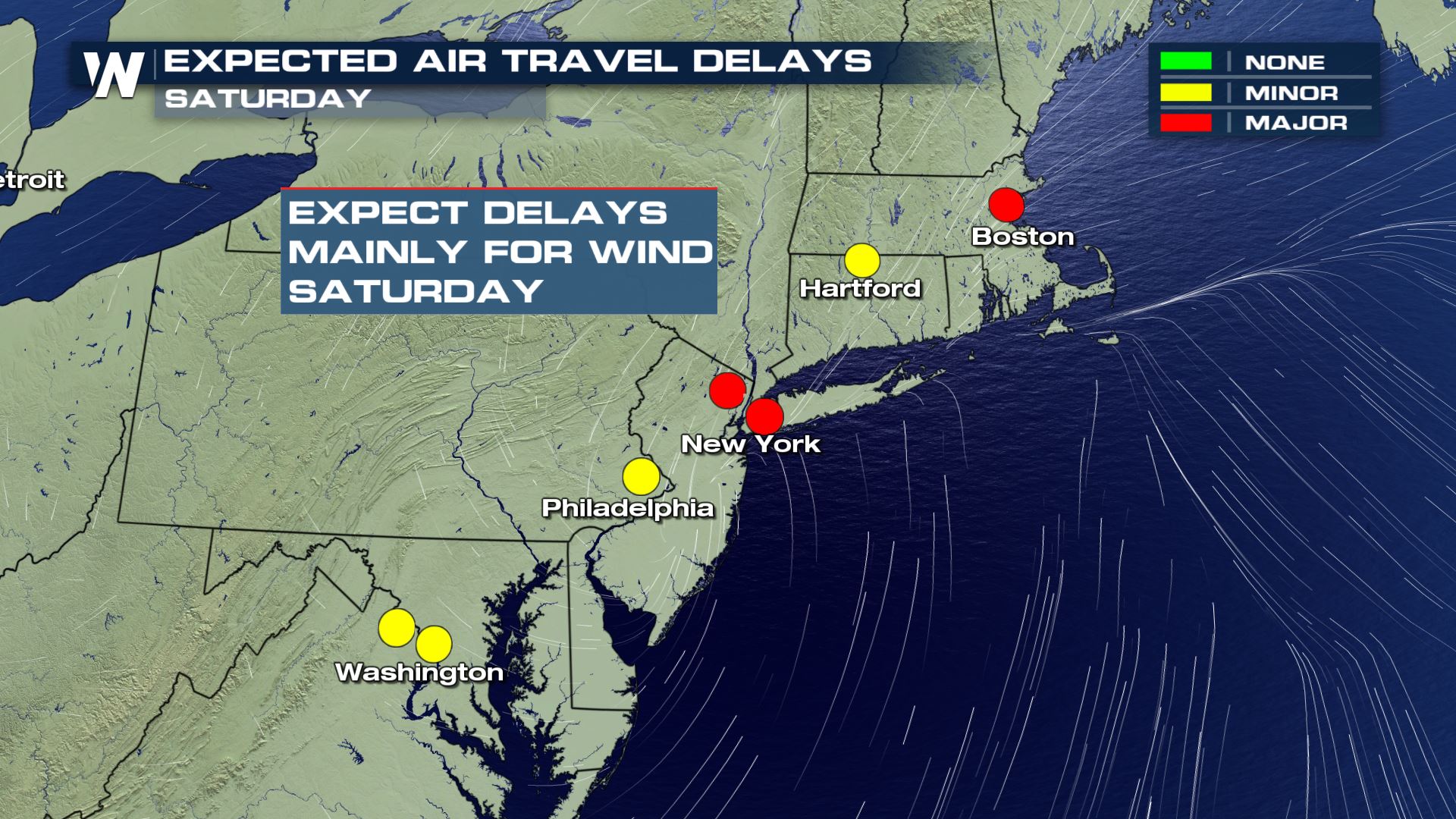 With so many major travel hubs in the northeast, flight delays and ripple effect delays should be expected on Saturday. If you have travel plans, it is important to check your flight status with your airline before heading to the airport.
Check current northeast flight delays with the FAA here
Check flight delays across the U.S. with the FAA here