Winter Weather Alerts remain through this afternoon for far eastern Minnesota through Wisconsin and into the UP of Michigan. We could see on the highest extend up to 6-9" of snow.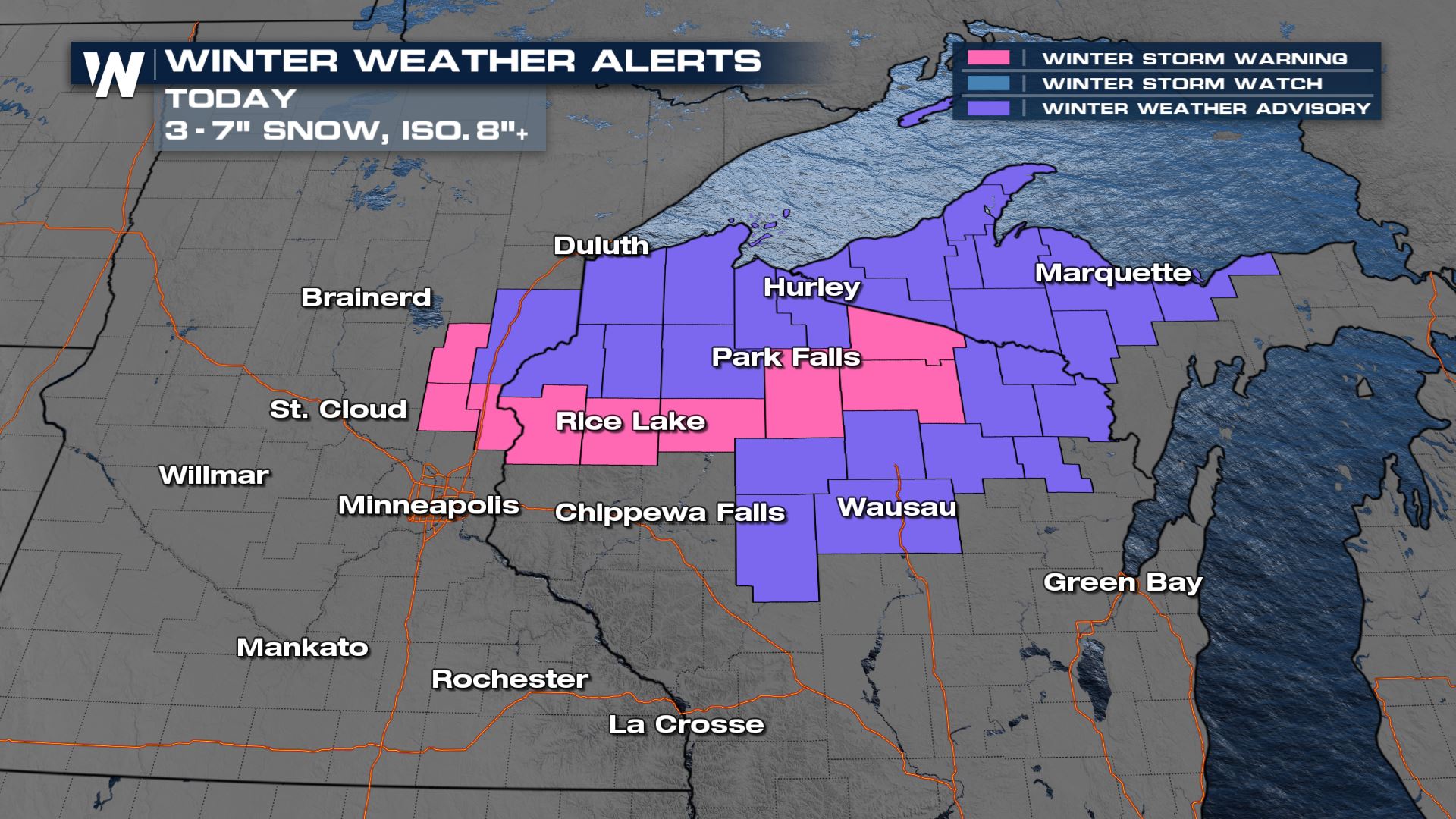 Forecast
From Sunday morning into the early afternoon the light to moderate snow is expected to pivot through Northern Wisconsin into the Upper Peninsula of Michigan.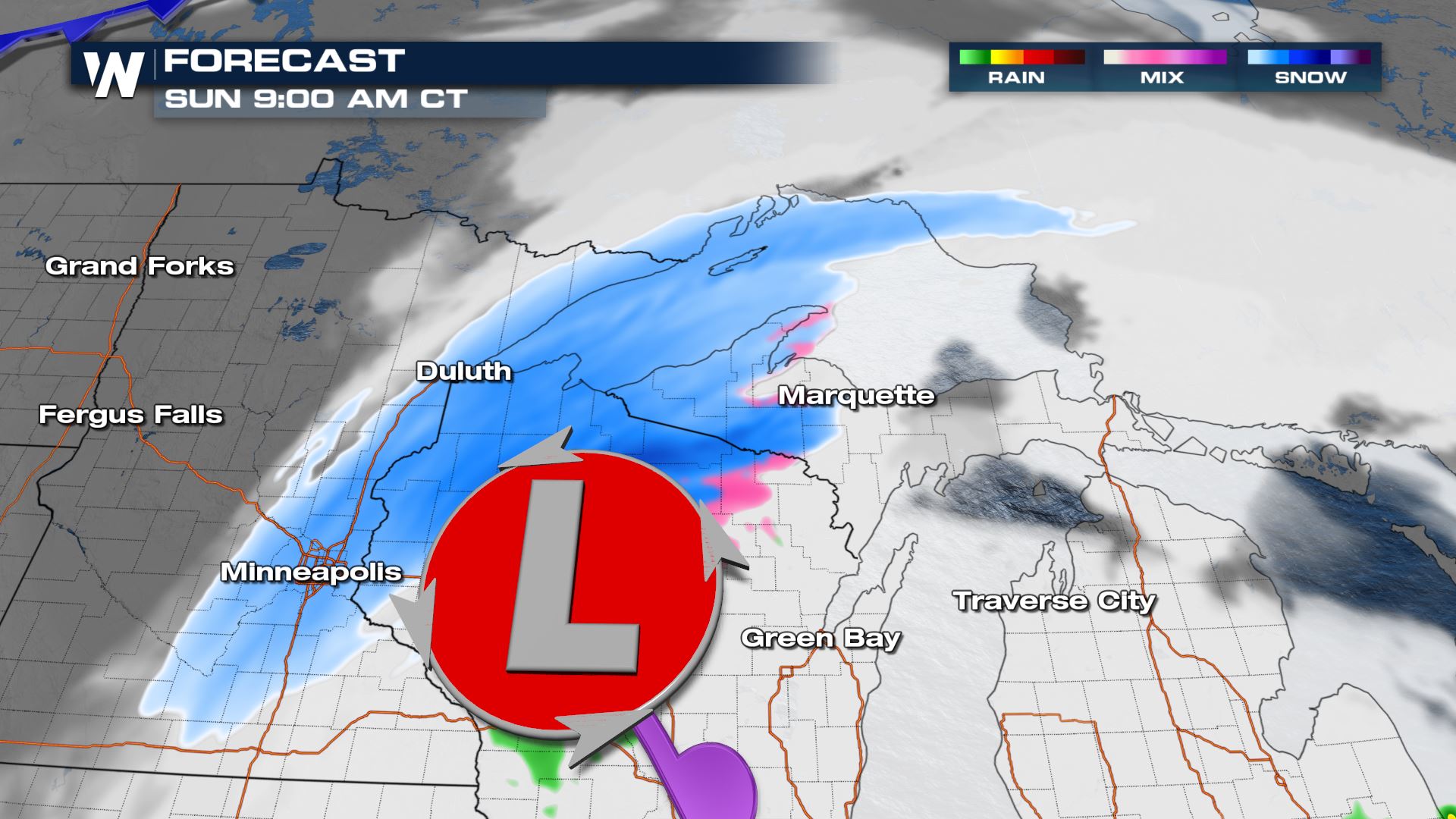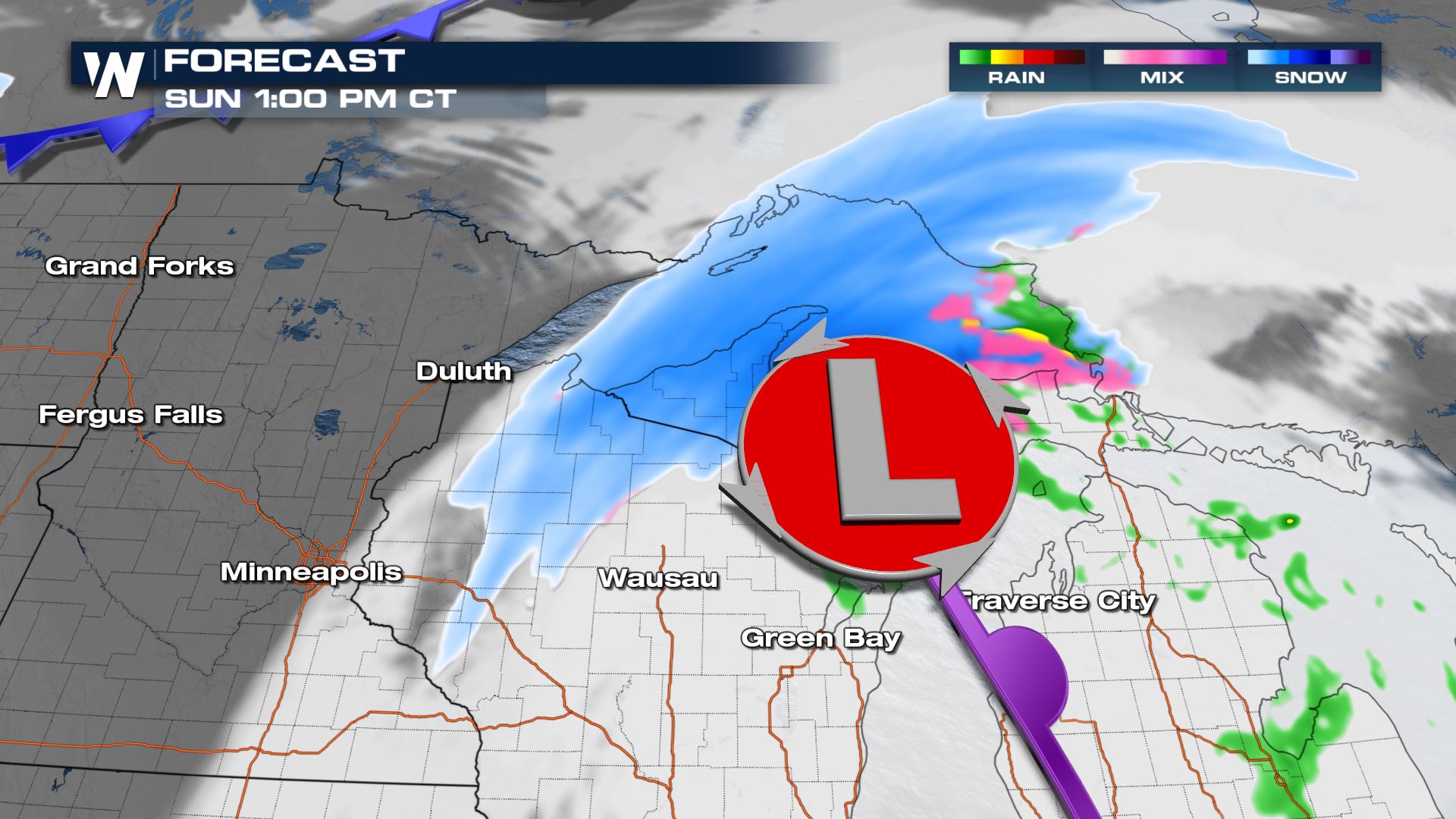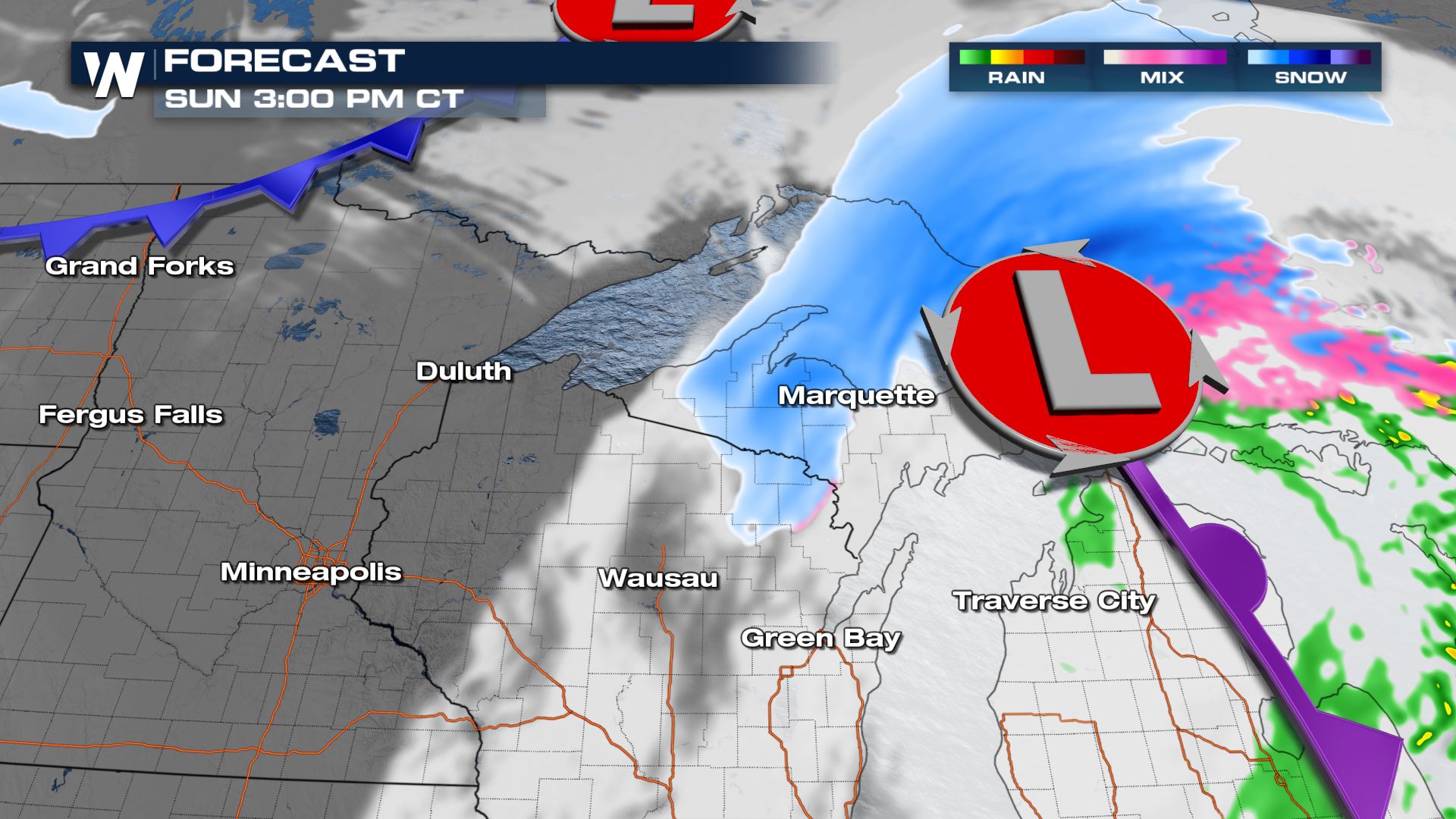 A trailing trough in the upper-levels could bring another quick round of mostly light snow to the Upper Midwest Sunday night into Monday morning.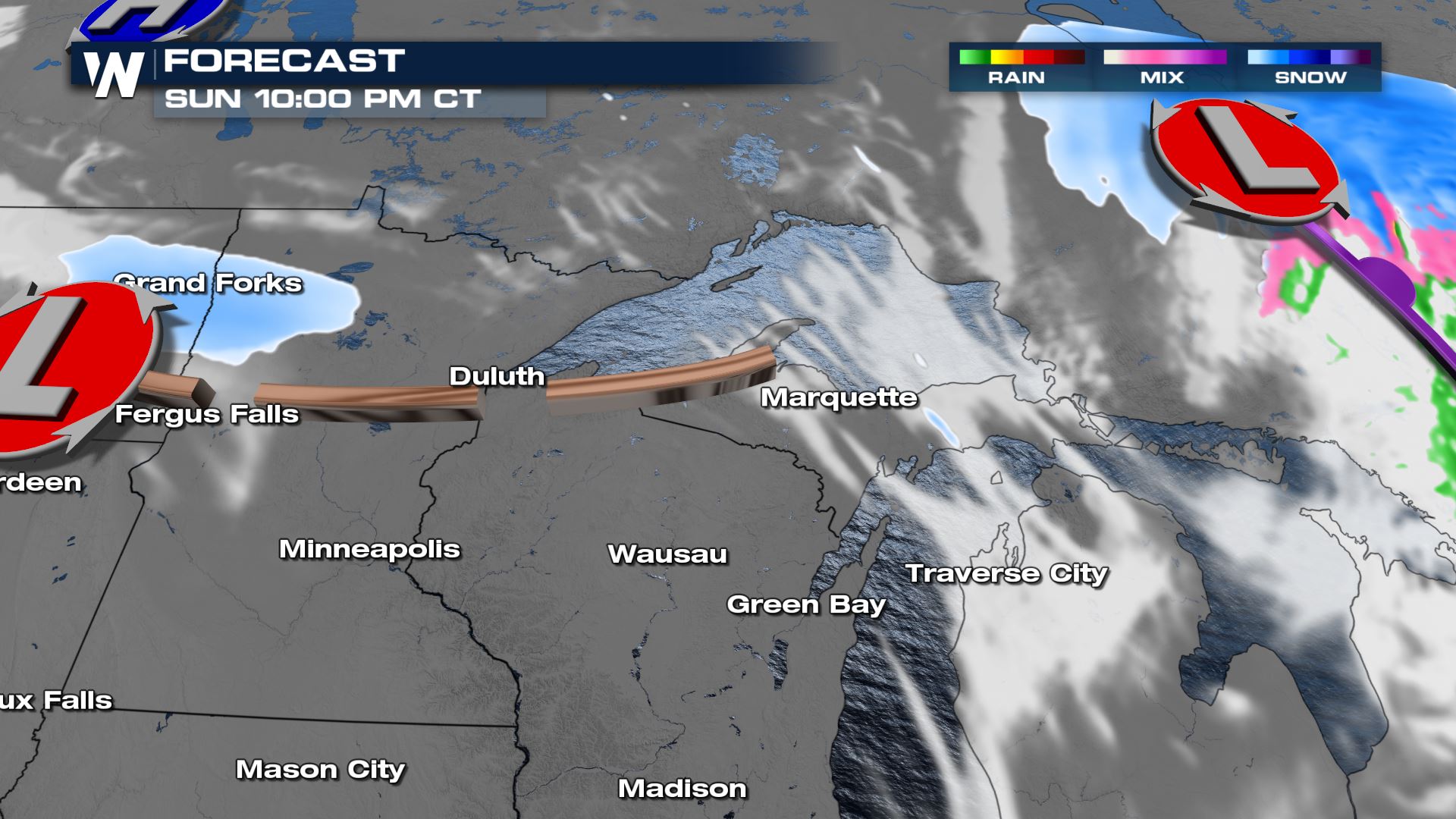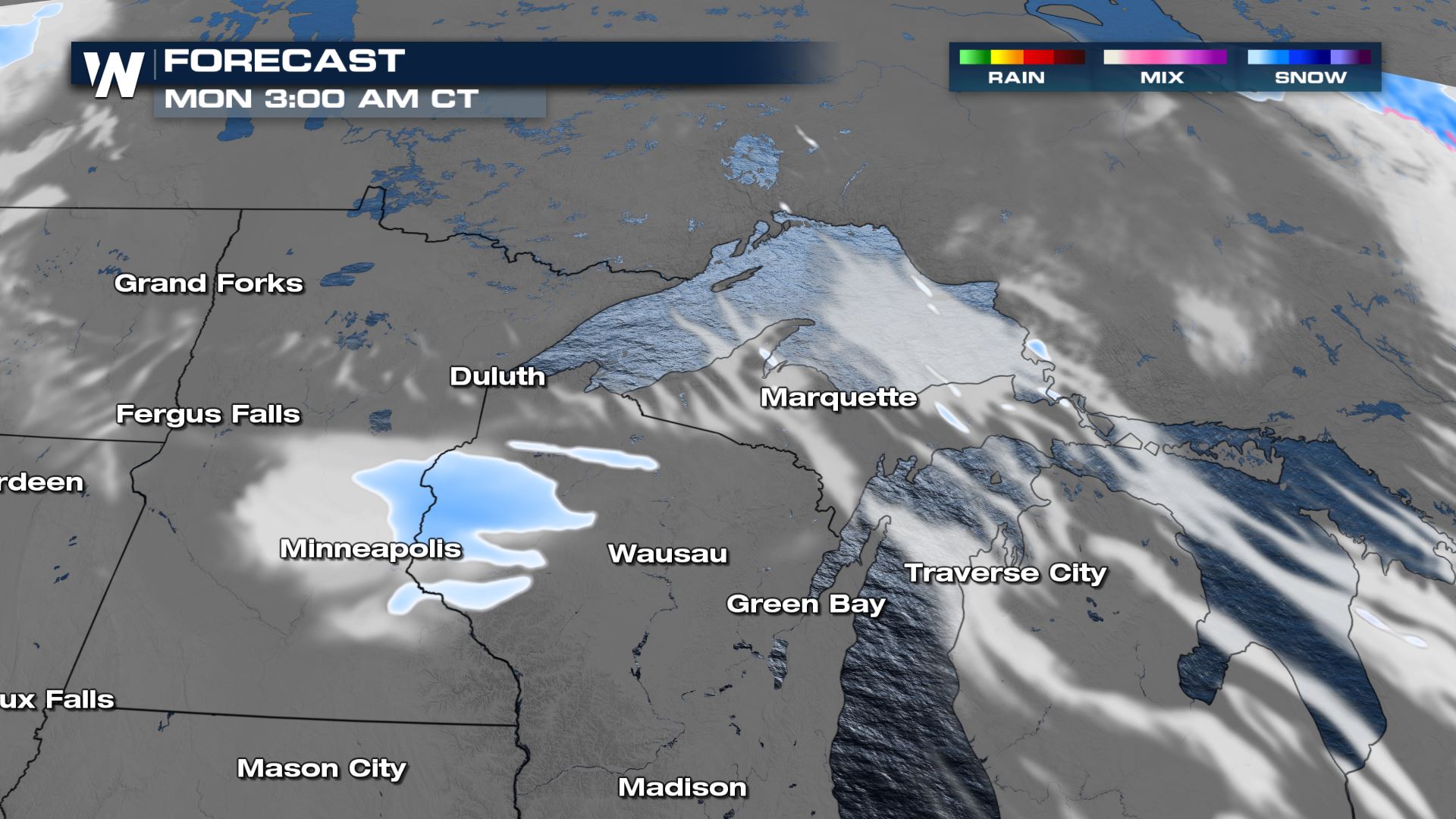 Accumulation
We have already seen between 7-9" from South Dakota through Minnesota so far.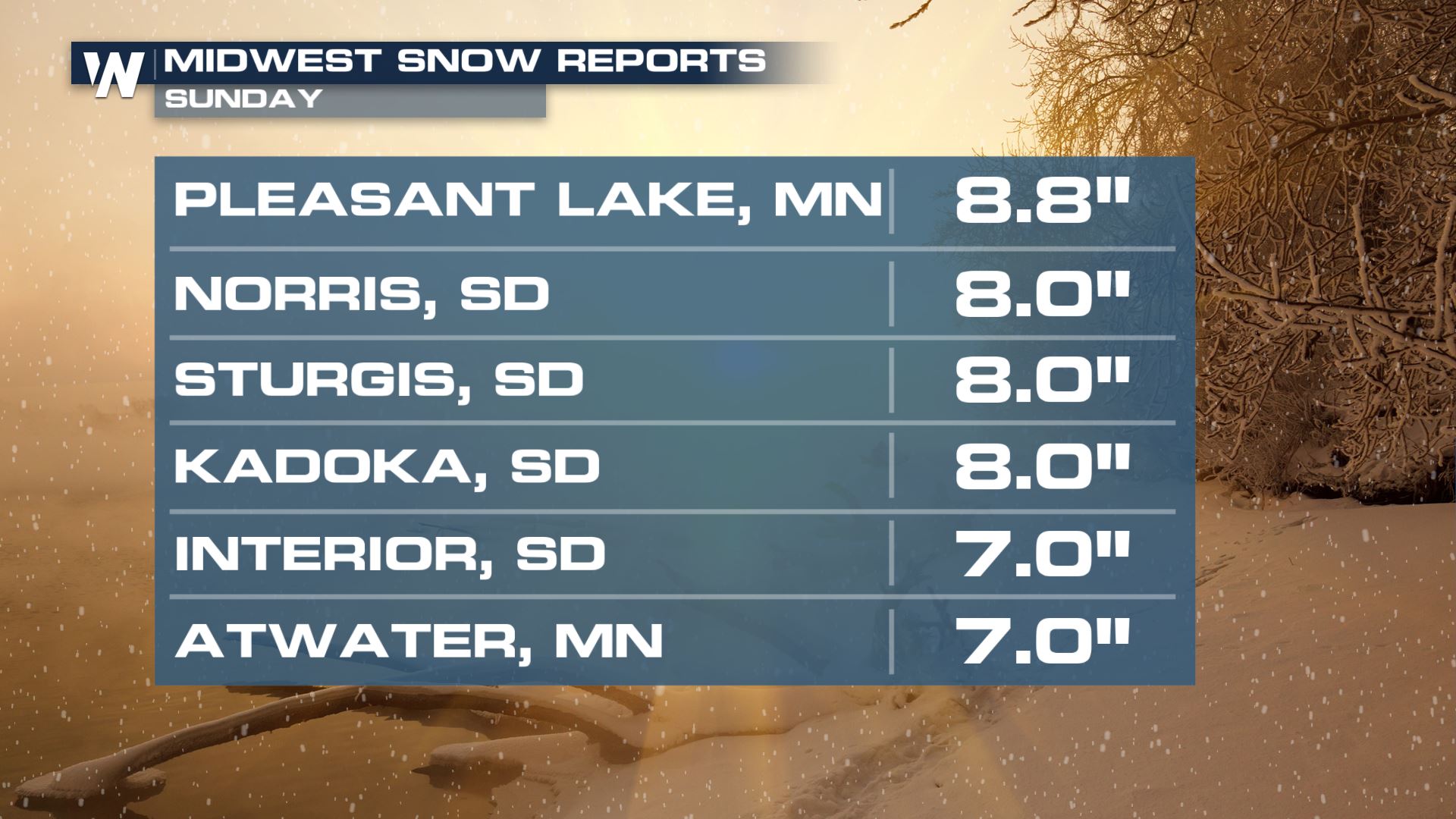 A stripe of moderate snow is expected across the region under winter alerts. On the lower end, areas on the cusp of heavier snow will receive 1-3 inches, while most locations in the dark blue or purple should expect between 3-9 inches.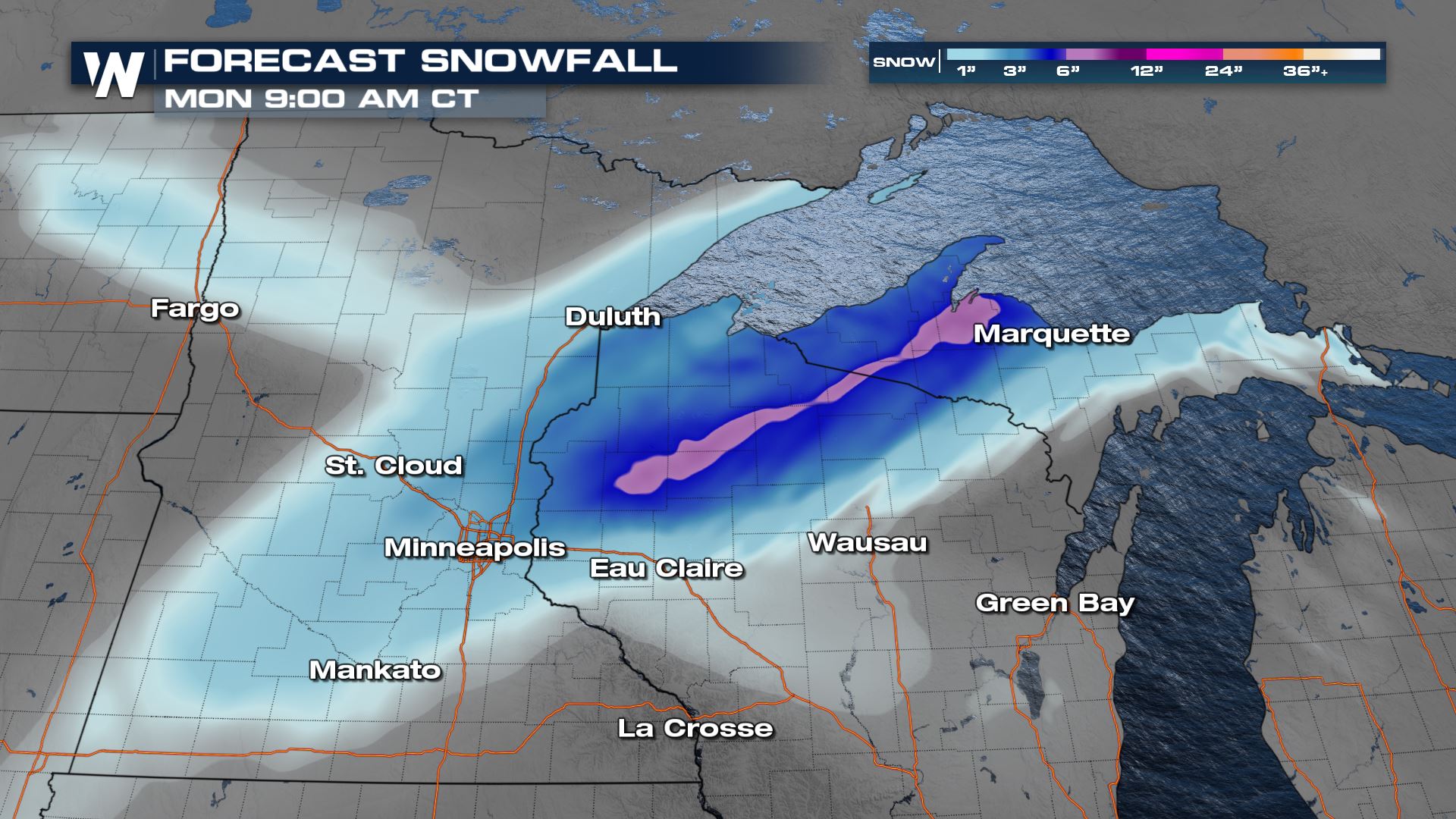 You can always get the latest forecast for this region on air at 30 past the hour in your Central Regional Forecast, or on demand through our app.