Take a few moments and watch this close view of a tornado moving through Illinois Thursday evening! https://twitter.com/WeatherNation/status/1002365246881722368 A tornado was confirmed Thursday, crossing the Mississippi River from Missouri to Illinois.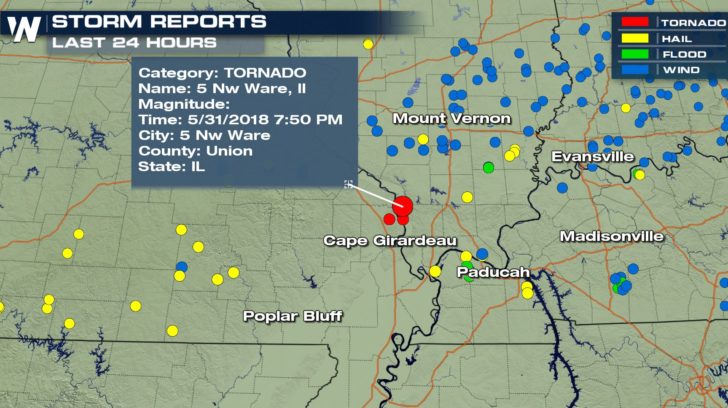 Storm reports as of Thursday, May 31 The specific tornado in the video above is highlighted here, just north-northeast of Cape Girardeau. Video credit to
@Mahoevel
on Twitter. This same viewer caught the tornado sirens going off, take a listen below. https://twitter.com/GarofaloWX/status/1002371978857082880 Fortunately, we have not heard of any reports of injuries from this storm. It was one of many storms to hit the central U.S. on Thursday.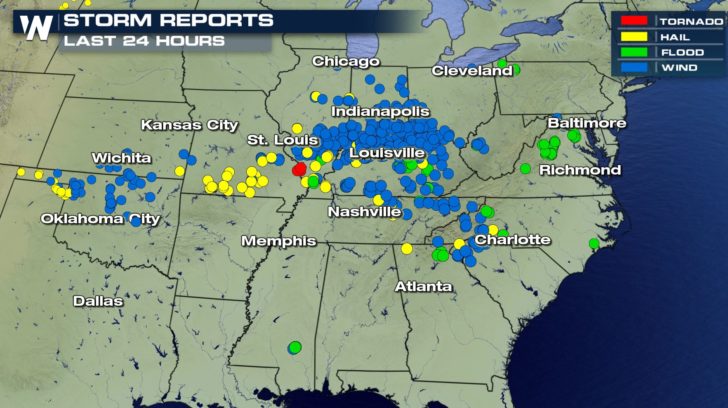 Storm reports as of Thursday, May 31 As of 9:30 p.m. central Thursday, there were 10 reports of tornadoes, 54 reports of hail, and 209 reports of damaging wind gusts. More is still to come through the overnight hours as severe storms could last right through the night.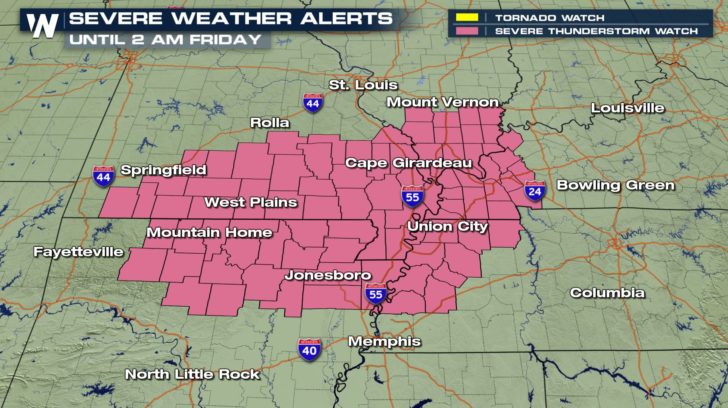 A severe thunderstorm watch was issued for the rest of Thursday, May 31 and until 2 a.m. Friday, June 1. The biggest weather-related hazards overnight will be dangerous cloud to ground lightning, damaging wind gusts up to 65 miles per hour, and an isolated tornado. Stay with us for the very latest regarding the severe weather forecast. For WeatherNation, Meteorologist Steve Glazier