A slow moving storm system will bring a threat for severe thunderstorms in the central Plains today (Thursday). There is a slight risk for severe weather in Iowa, Illinois and Missouri. Large hail and strong wind gusts are the primary concerns with severe thunderstorms this afternoon and tonight. There is an isolated tornado risk in the late afternoon and early evening.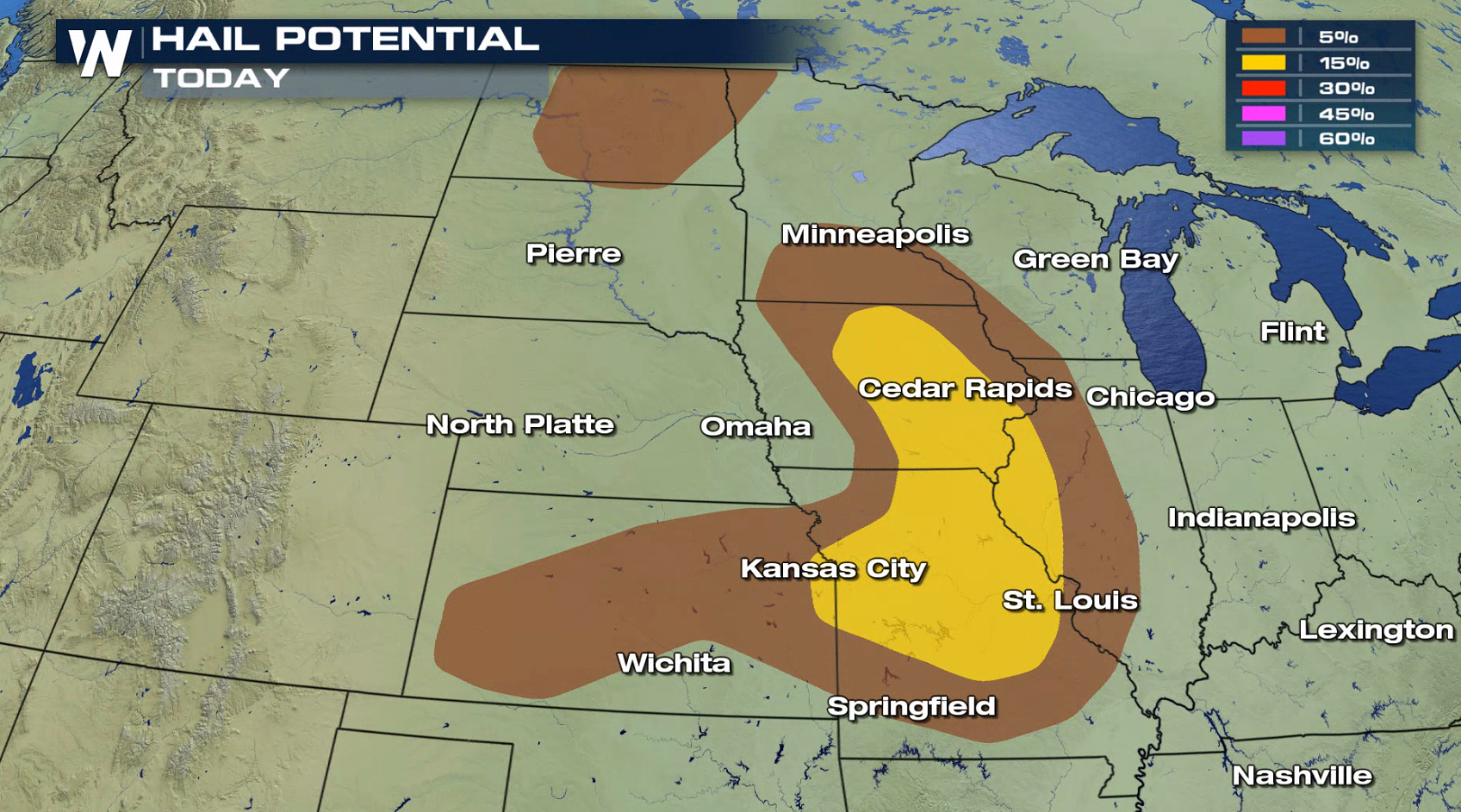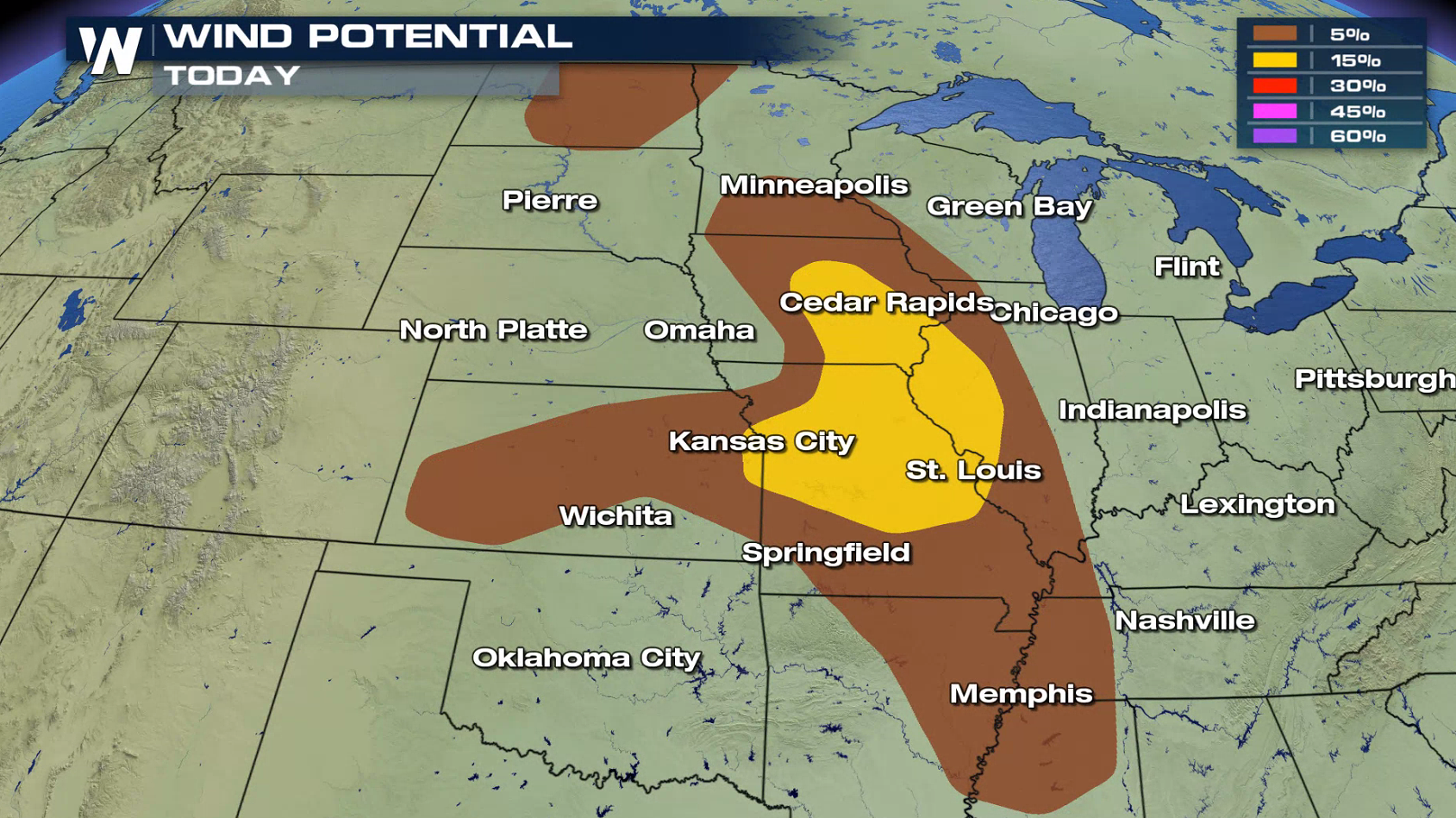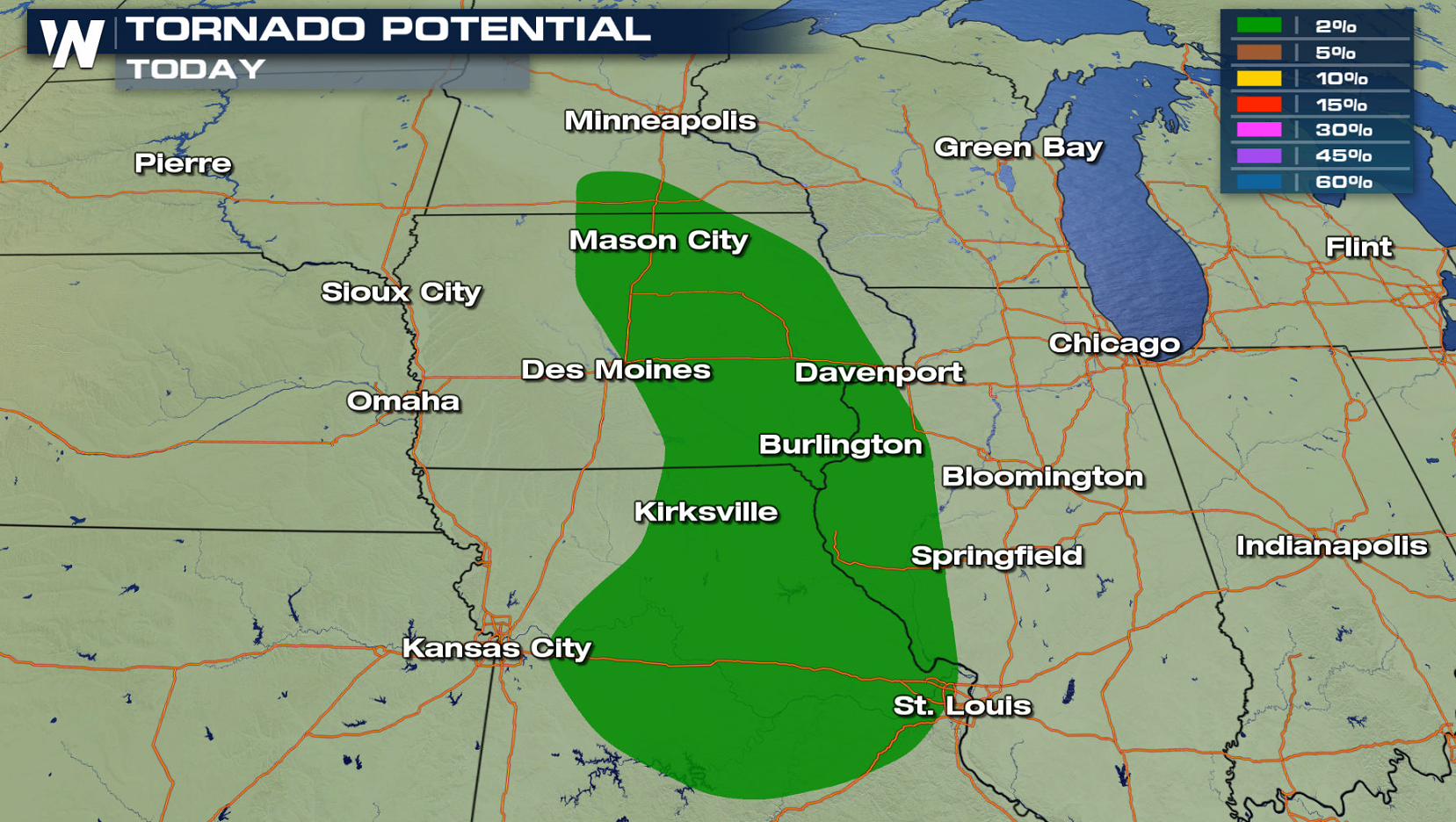 A low pressure center continues to spin across Minnesota with a cold front extending southward. The front will weaken throughout the day, but enough energy aloft will help to create severe thunderstorms by the late afternoon (Thursday). Isolated supercells may produce large hail and tornadoes before sunset. Later tonight, a cluster of thunderstorms will form with high wind gusts as the biggest threat.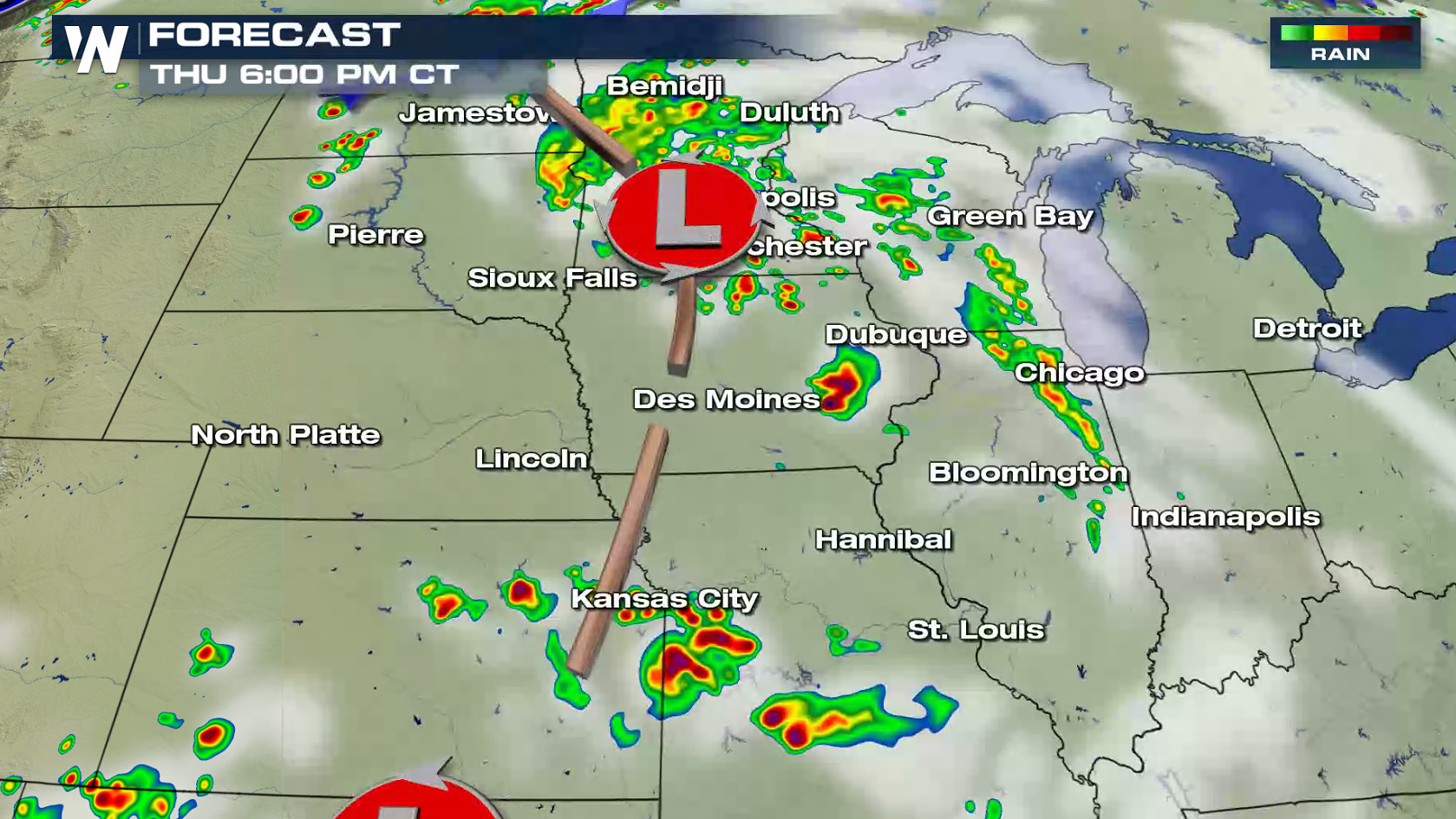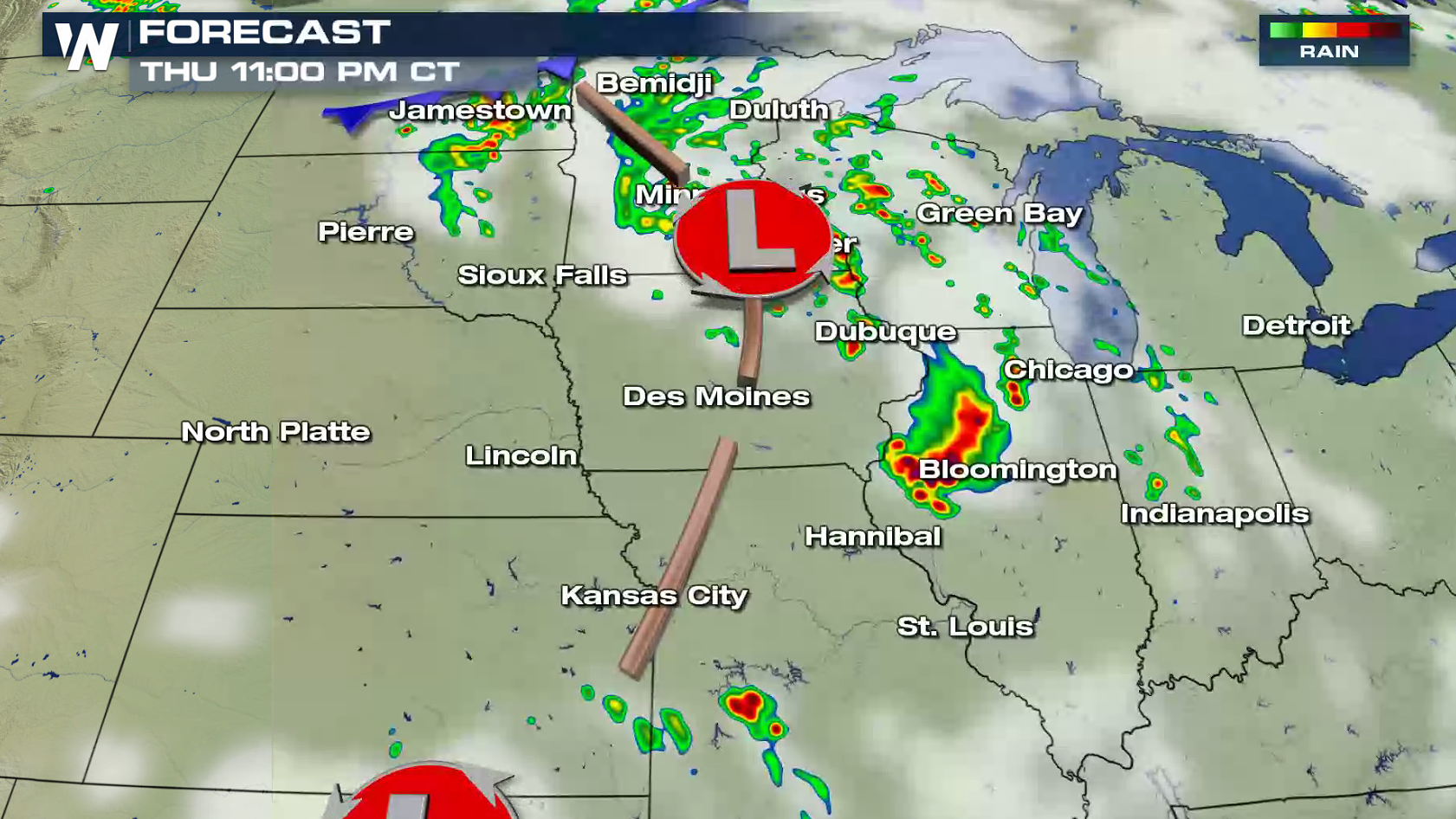 The storm system slowly moves into the Ohio and Tennessee Valleys for Friday and is likely to strengthen. The severe weather threat will increase, especially in southern Indiana and central Kentucky. As the low pushes toward the Atlantic Ocean Saturday, there is a lower severe weather chance.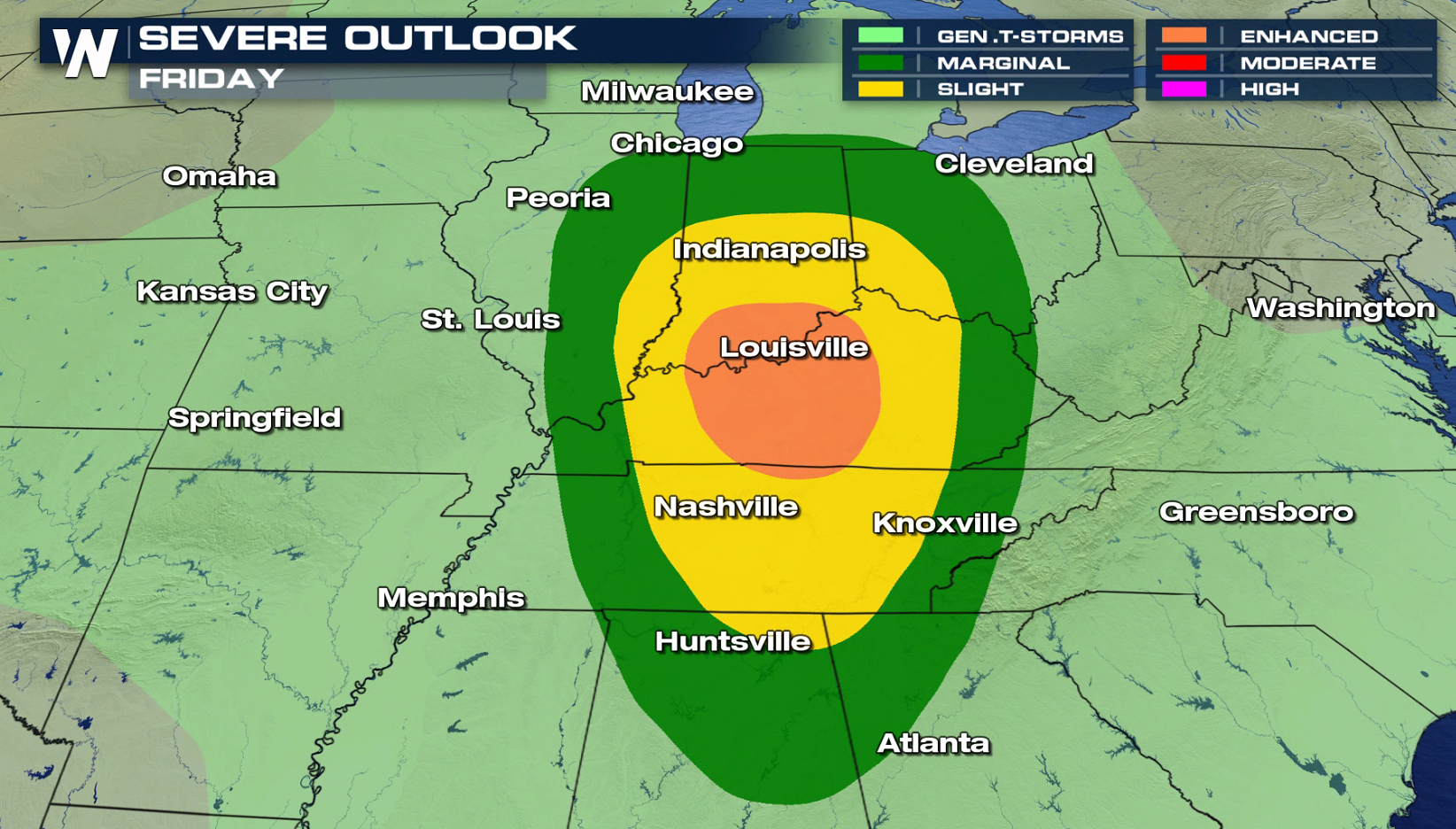 For WeatherNation: Meteorologist Mace Michaels