The core of the heat is on the move to a couple of new areas this weekend. You'll want to make sure you get out early in the day to avoid the peak heating! The first area we'll discuss will be across the Central U.S. where the core of the heat is slowly pushing to the south.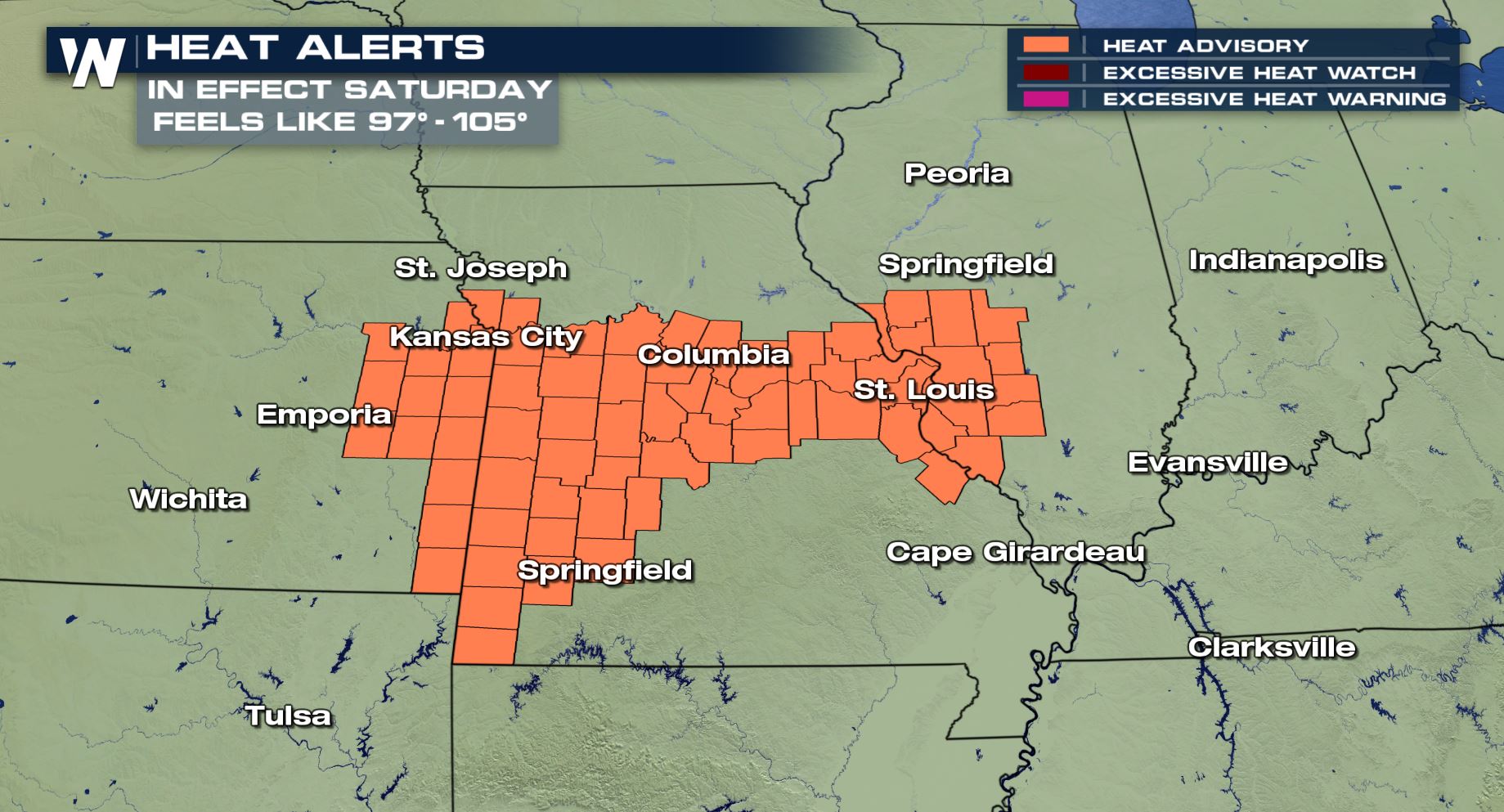 A heat advisory remains in effect through Saturday evening, July 14. A slow-moving cold front to the north (in the Upper Midwest) will push the heat down to the south a bit Saturday, giving Kansas City, Springfield, Columbia, and St. Louis some of the hottest feels-like temperatures in the nation to kick off the weekend!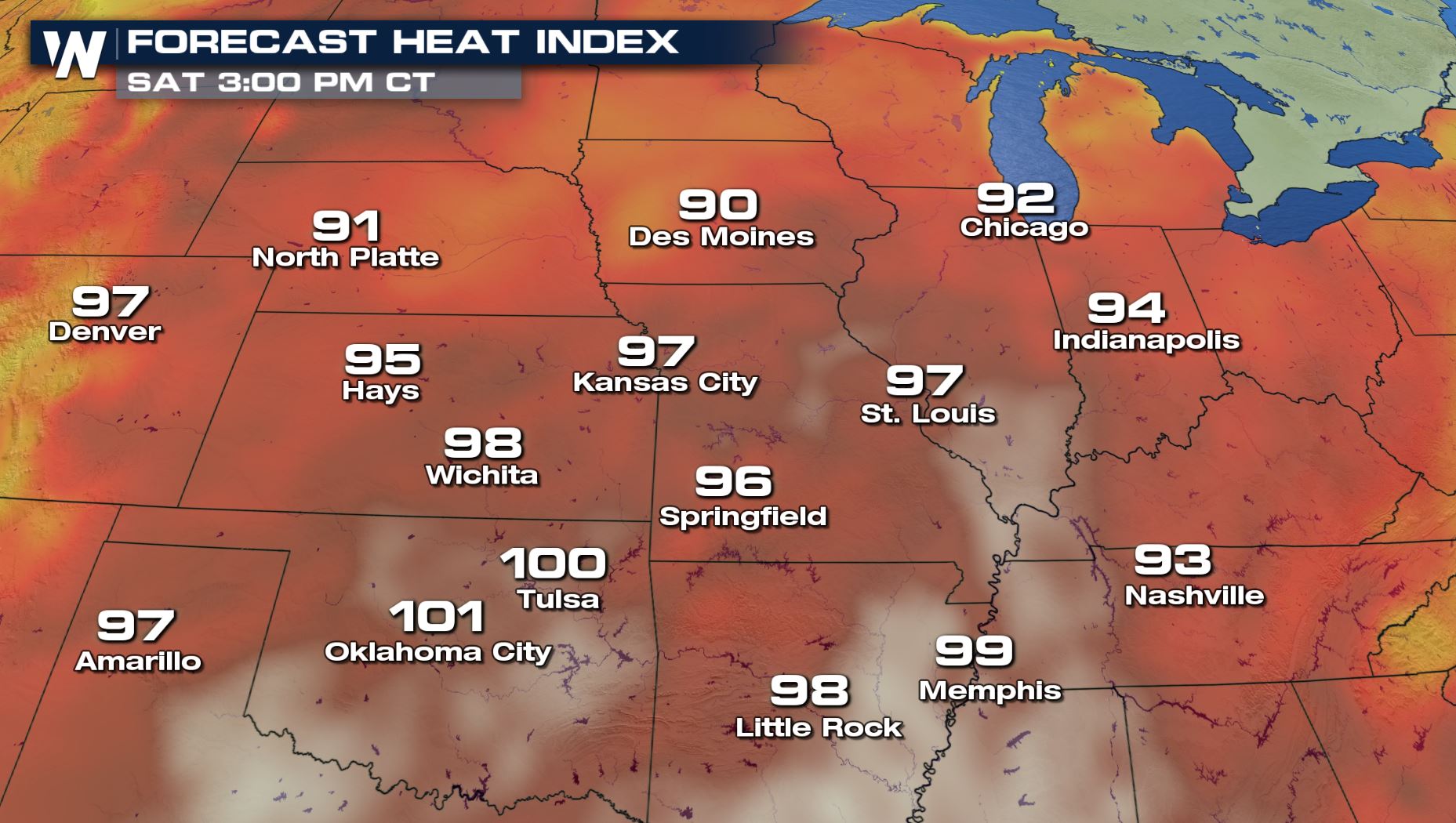 The heat index (feels-like temperature) Saturday afternoon, July 14 Areas shaded in white will be feeling the hottest. This is just a snapshot, but the feels-like temperatures will feel above 90 degrees for quite a while Saturday. The other area we are watching closely is the West U.S.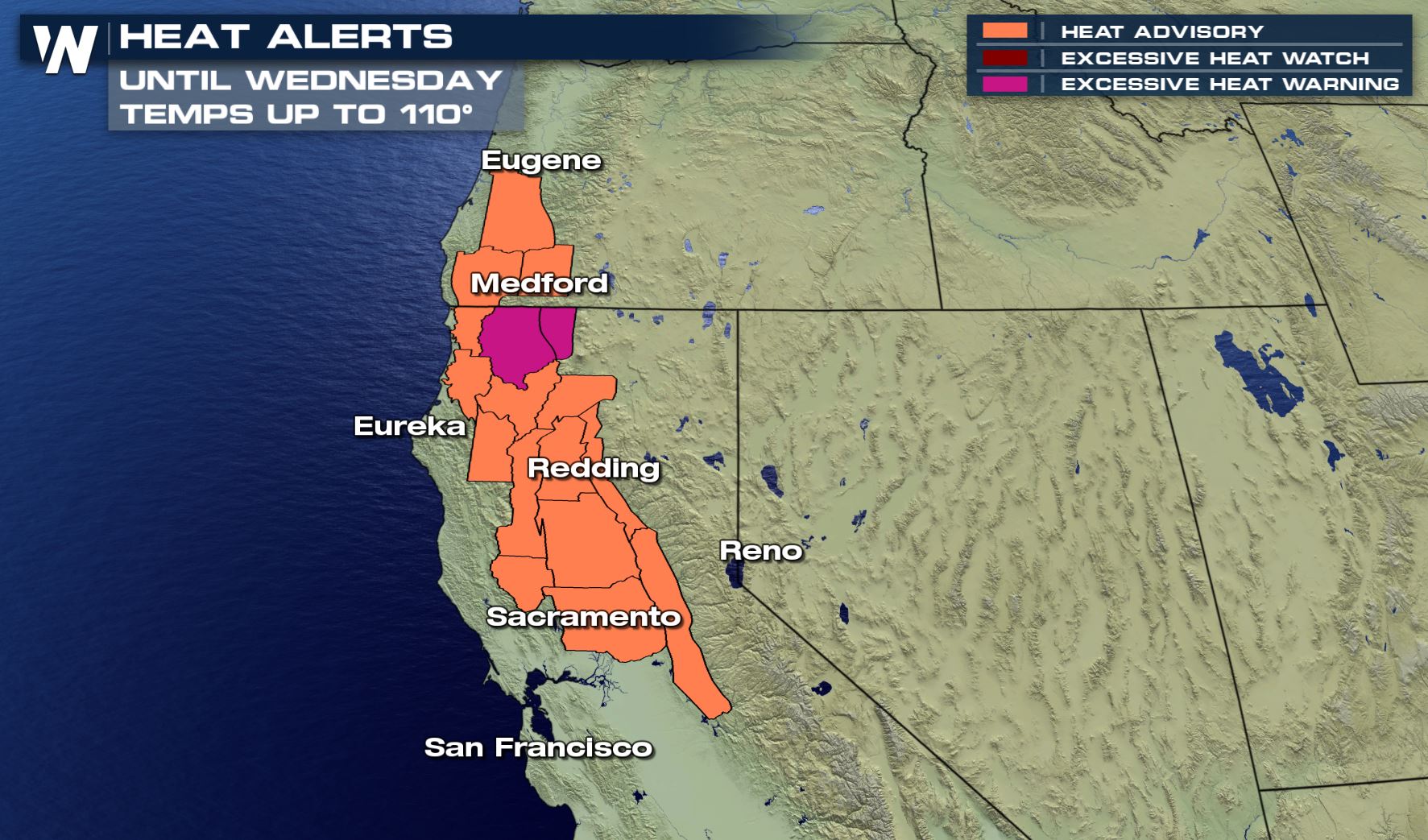 Heat alerts effective Saturday, July 14 These heat alerts will last longer across parts of the West. Some of the heat alerts will last until Wednesday, July 18!
Saturday, July 14 forecast high temperatures Some of the hottest cities Saturday and throughout early in the week will be in northern California.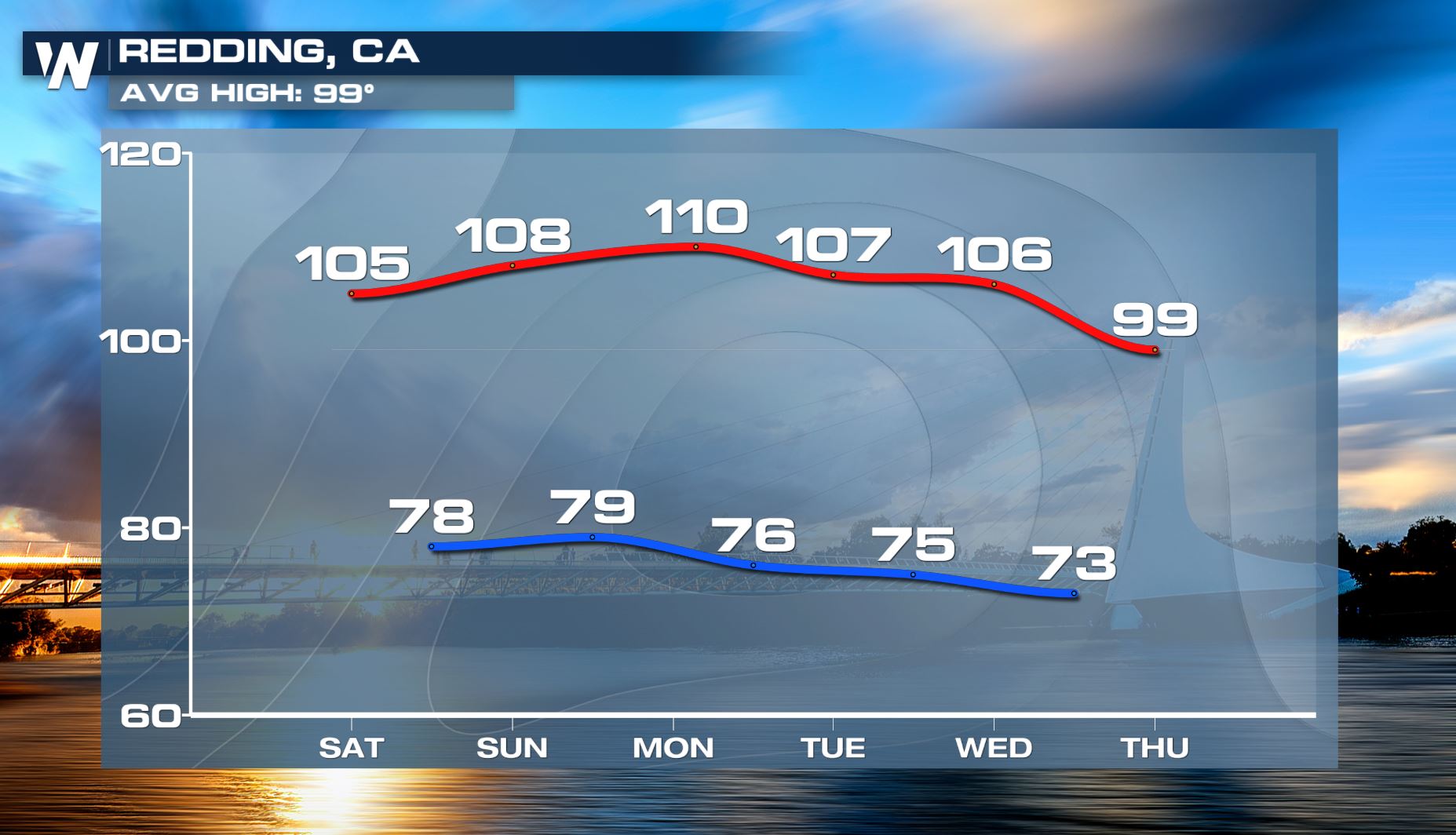 Forecast high (red line) and low (blue line) temperatures between Saturday, July 14 and Thursday, July 19 Redding, Sacramento, and Medford will be some of the hottest cities across the West. When the temperature begins to surpass 95 degrees, and feel like 105+, it really begins to take more of a toll on the body.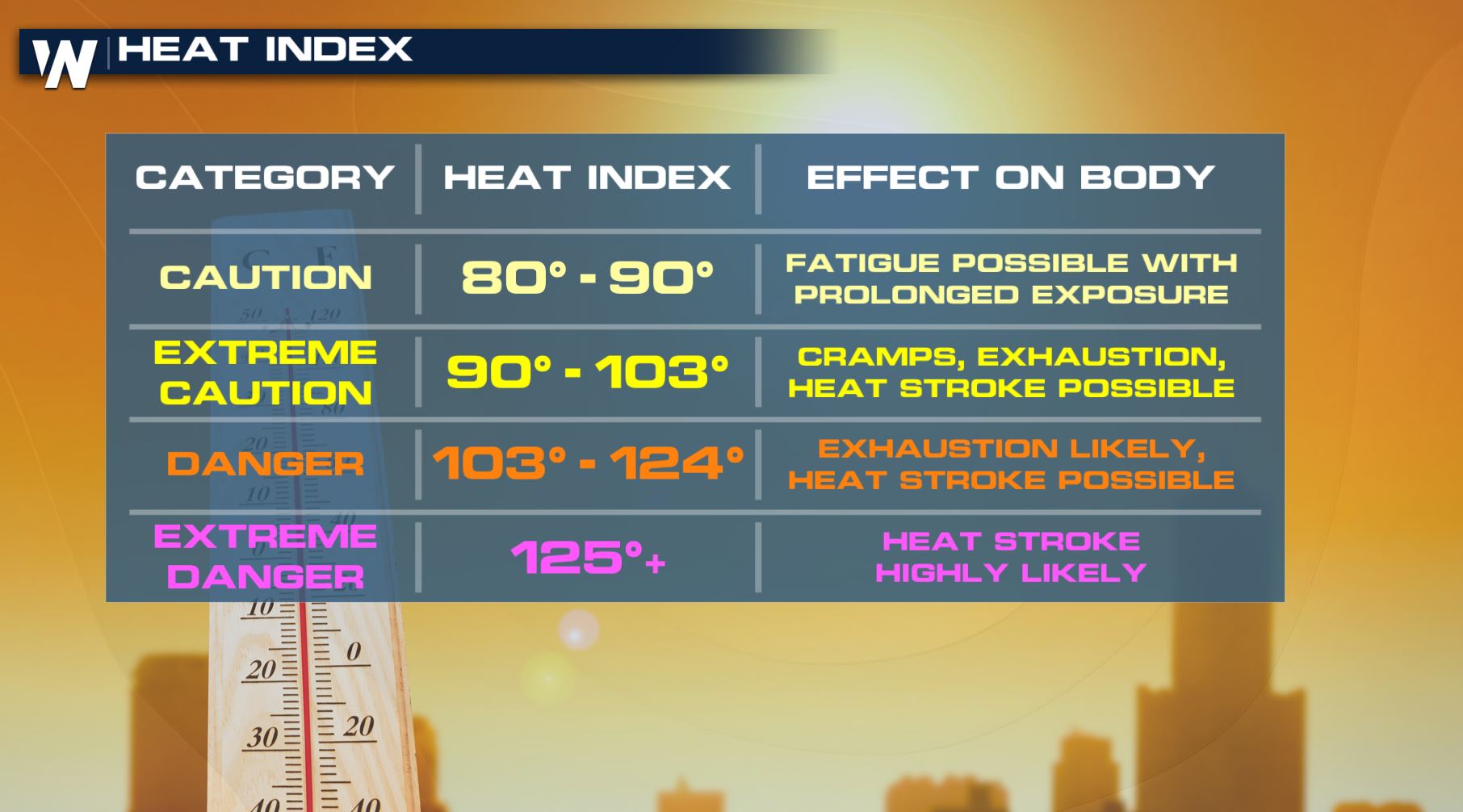 Avoid direct, prolonged amount of sunlight and check in on friends/neighbors to make sure they have a source of staying cool! For WeatherNation, Meteorologist Steve Glazier