Enjoy the afternoon in shorts, wake up needing your thickest parka. That's what the folks in Denver, Colorado had to deal with following a wild and massive plunge in temperatures overnight Sunday into Monday. The Mile High City enjoyed spring-like temperatures on Sunday, with highs near 70° during the afternoon and more than 20° above average for mid-February. Sunday's official high was 69°, just four degrees shy of tying a record. The problem was, by 7am Monday morning, 0.2" of snow had accumulated with an air temperature of...10°, a full 59° drop in less than 19 hours. Even in Denver, where sharp rises and falls in temperature are common due to its proximity to the Rocky Mountains, this was an unusually sharp swing.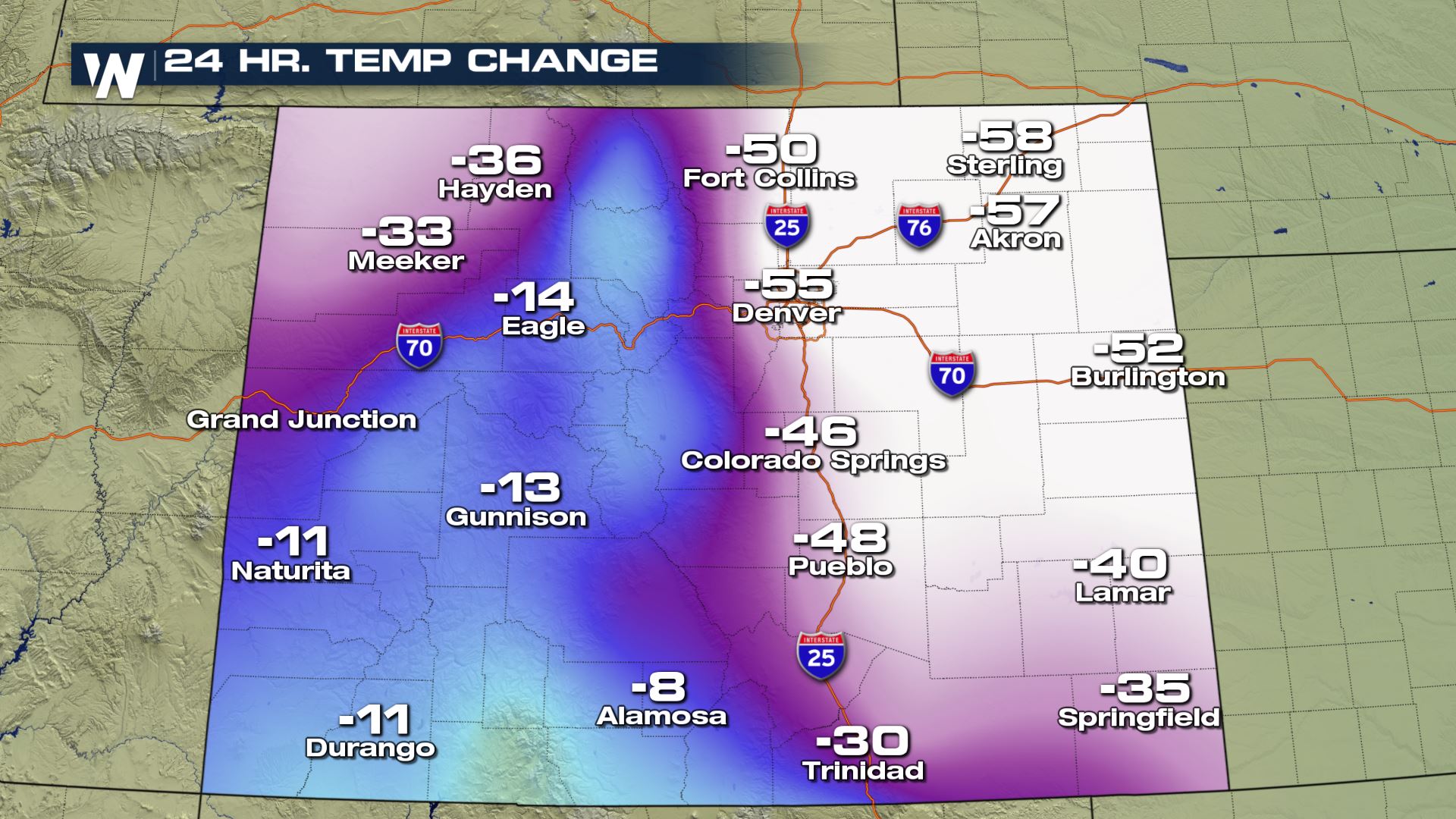 Behind all this, of course, was a powerful Arctic cold front that's zipping through much of the central and southern portion of the U.S., bringing cold and wintry weather with it. For more on this system as a whole,
read here
. Temperatures don't warm up much after a few inches of snow Monday night into Tuesday morning. A gradual climb should have temperatures close to average by the end of the week, though.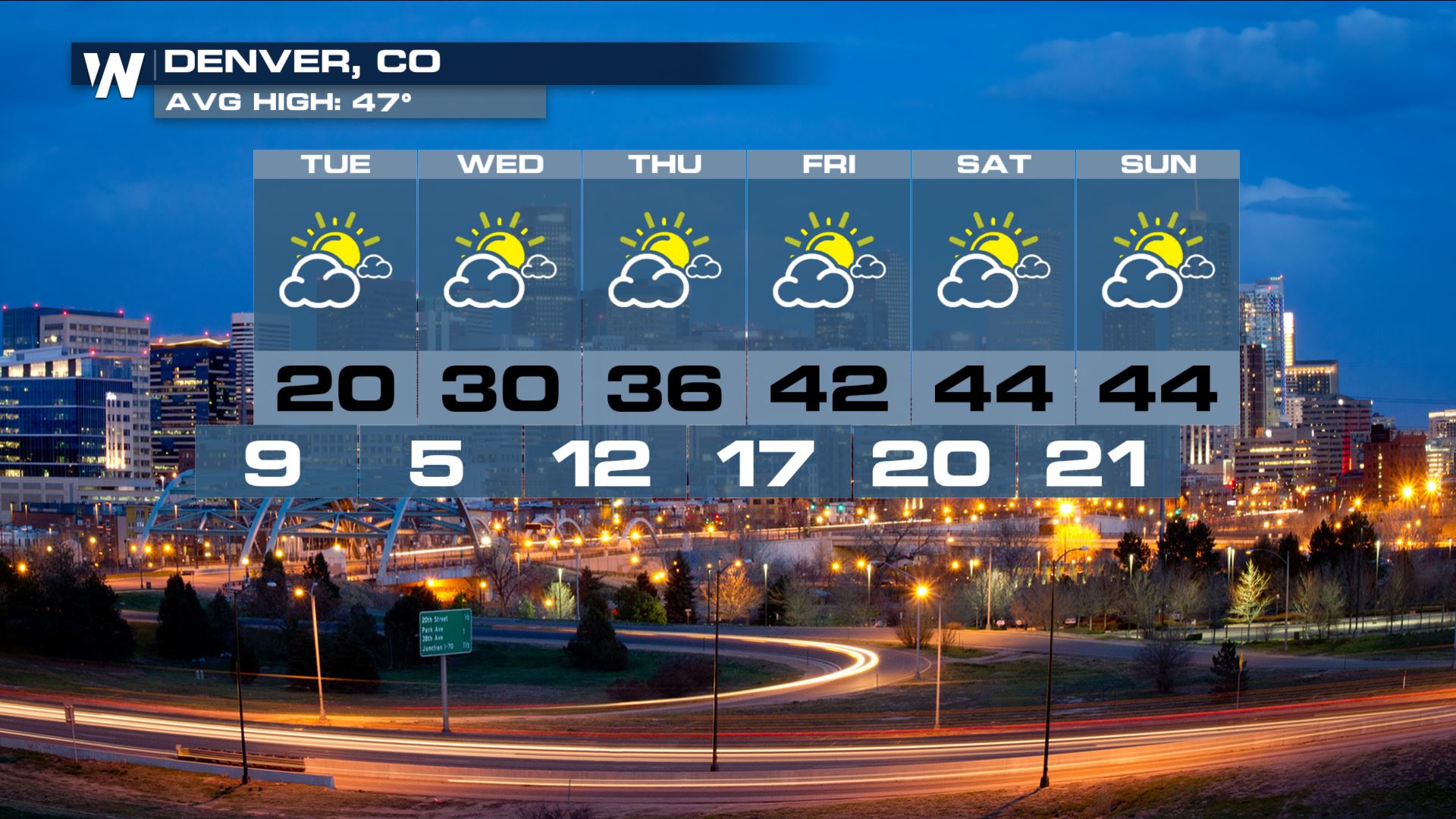 Stay with WeatherNation for the latest on this dynamic storm and its wide-ranging impacts. For WeatherNation: Meteorologist Chris Bianchi