Heavy snow and rain along with strong wind are likely for the Northeast as a strong coastal low develops in the Atlantic Ocean through this weekend. Winter Storm Warnings have already been issued for most of New York, with watches and advisories throughout the rest of the region.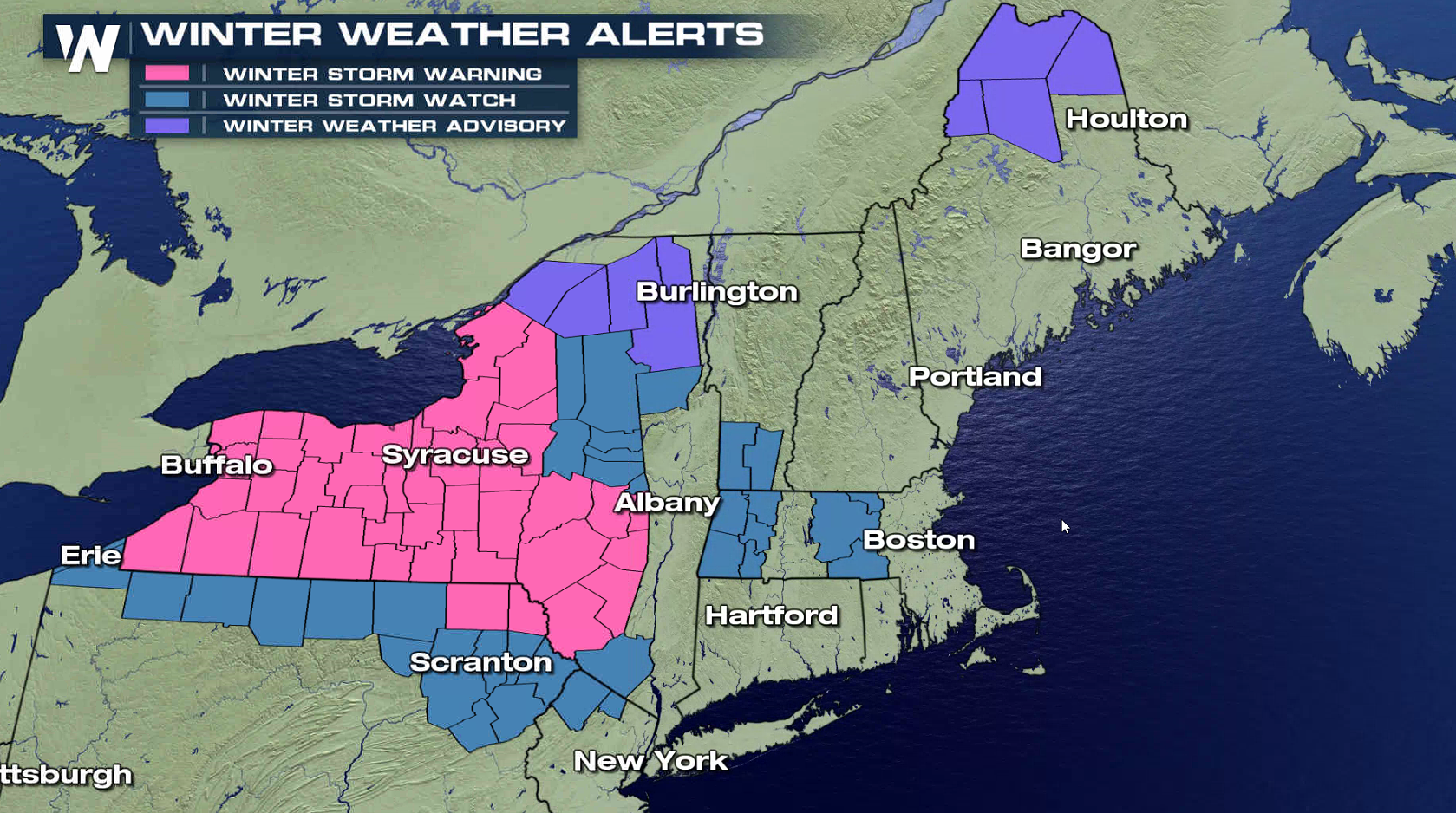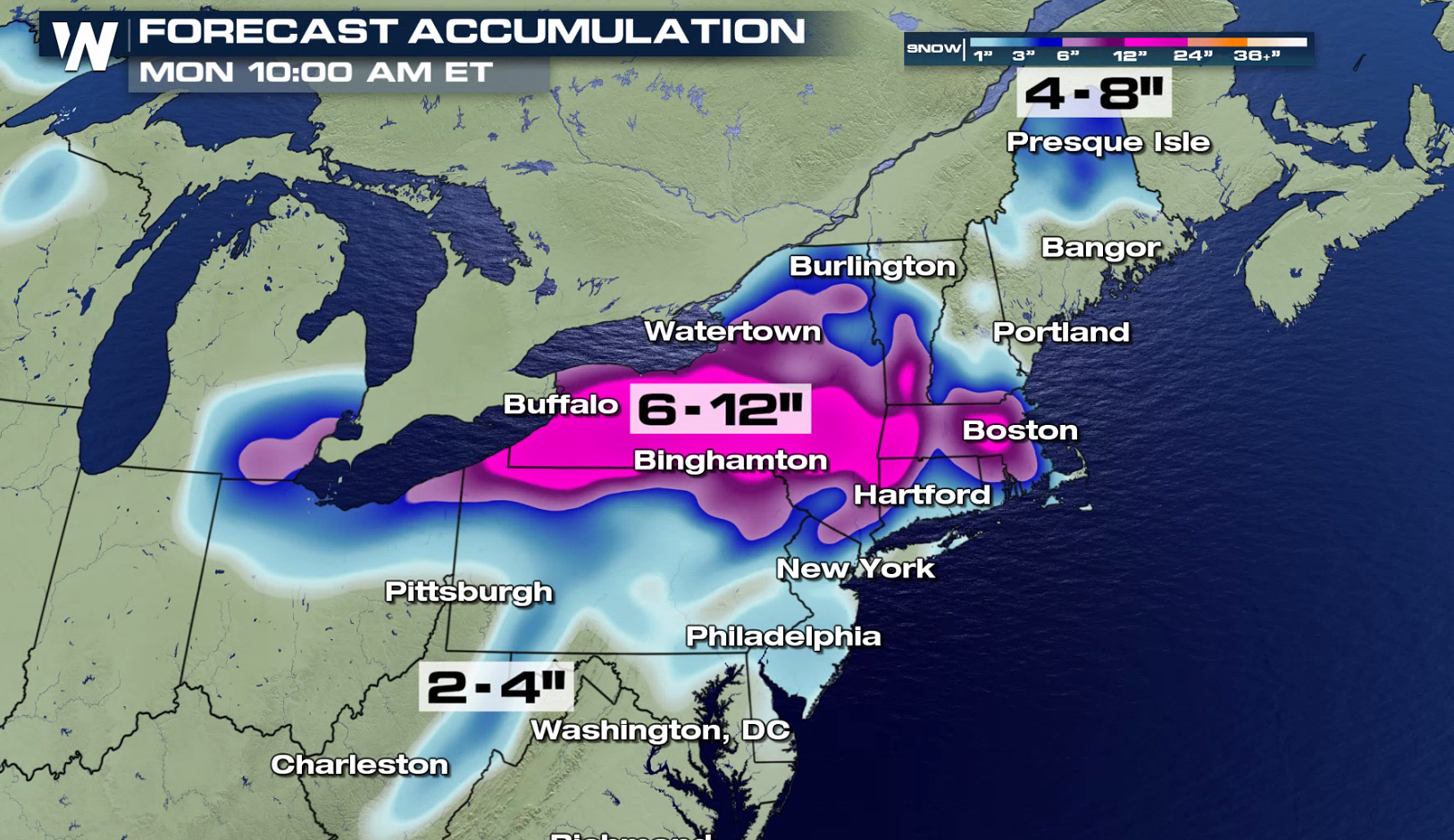 Some areas may see more than a foot of snow from near Lake Erie to the Berkshires. For the areas that stay warm enough for all rain, up to 4" may fall, creating some flooding. Strong wind gusts to 60 mph may also occur as with the storm. Wind alerts are widespread from the Southeast to Cape Cod.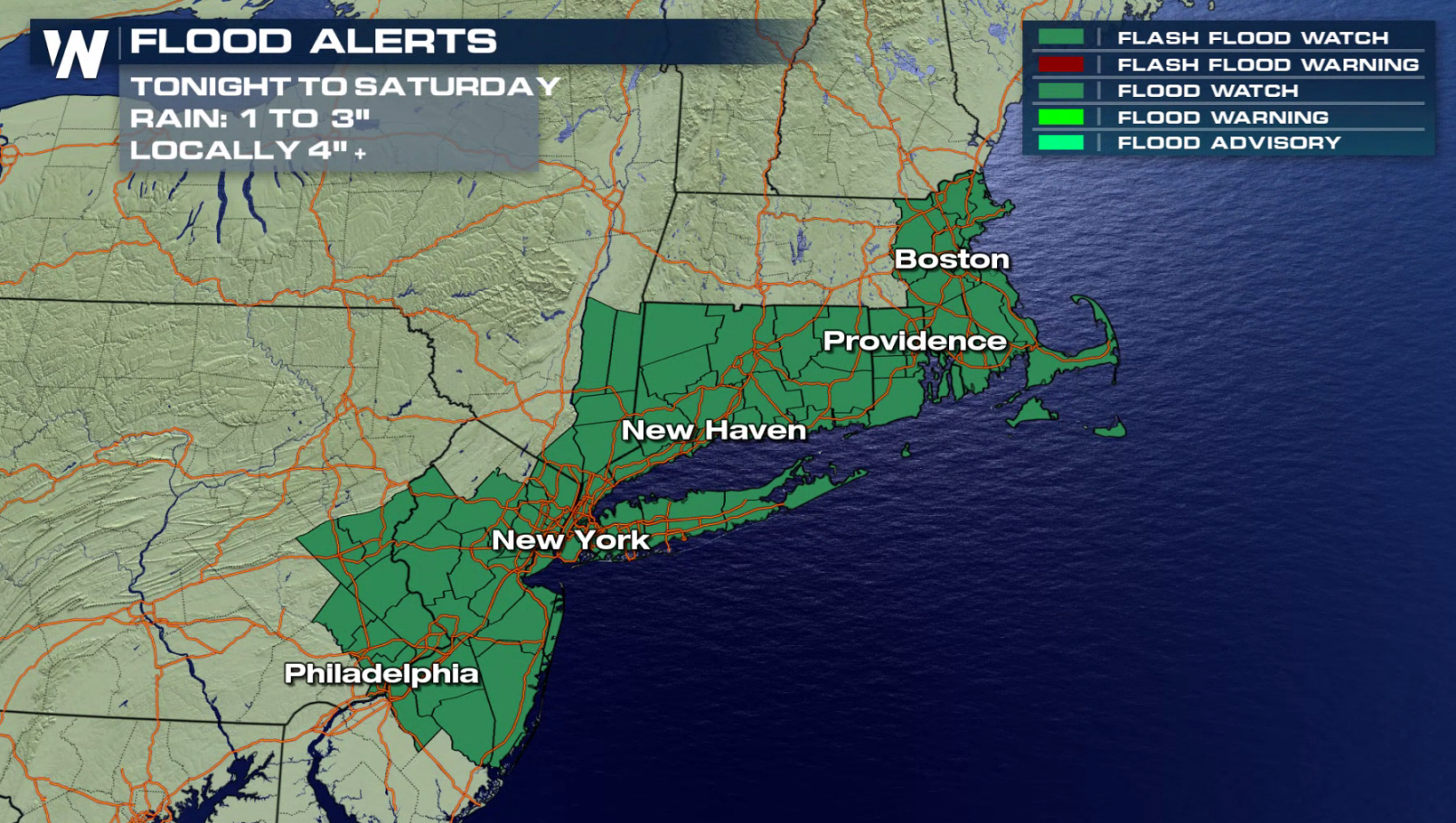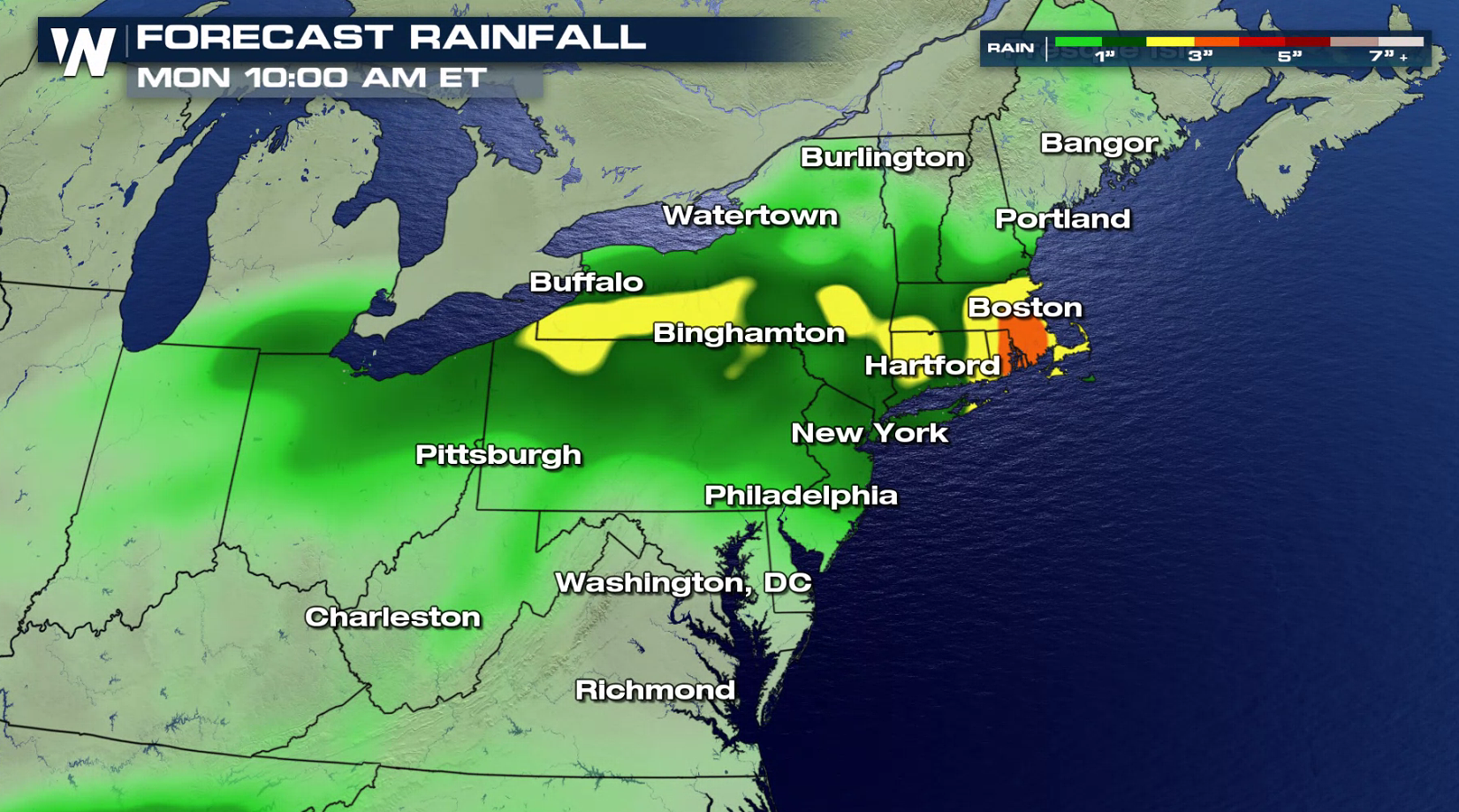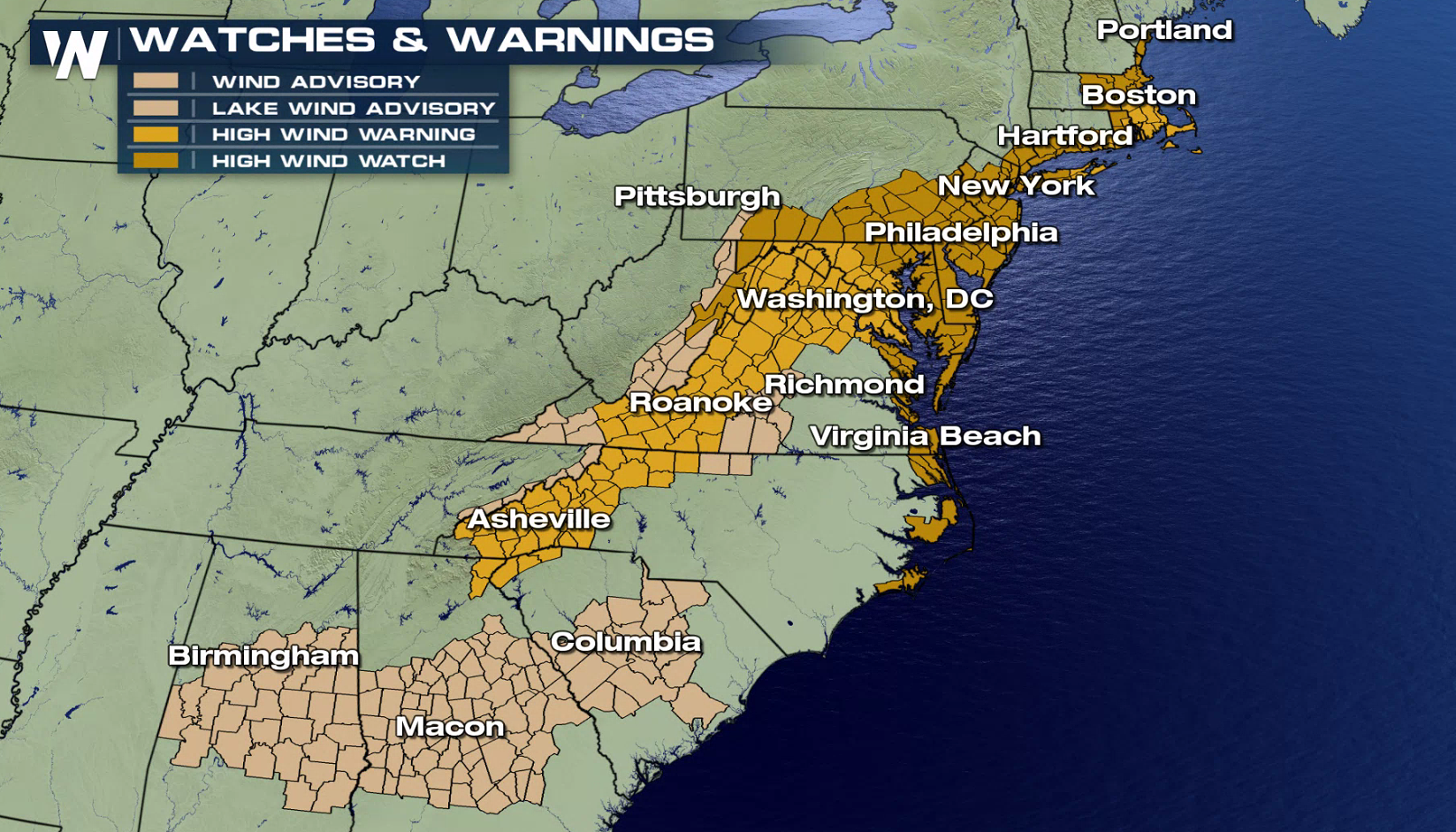 As a low pressure center pushes through the Ohio Valley, another low will be developing in the Atlantic Ocean. With Jet Stream energy intensifying and digging aloft, the coastal low will intensify as it moves northeastward. Rain and snow will become widespread through the Northeast Thursday afternoon into Friday morning.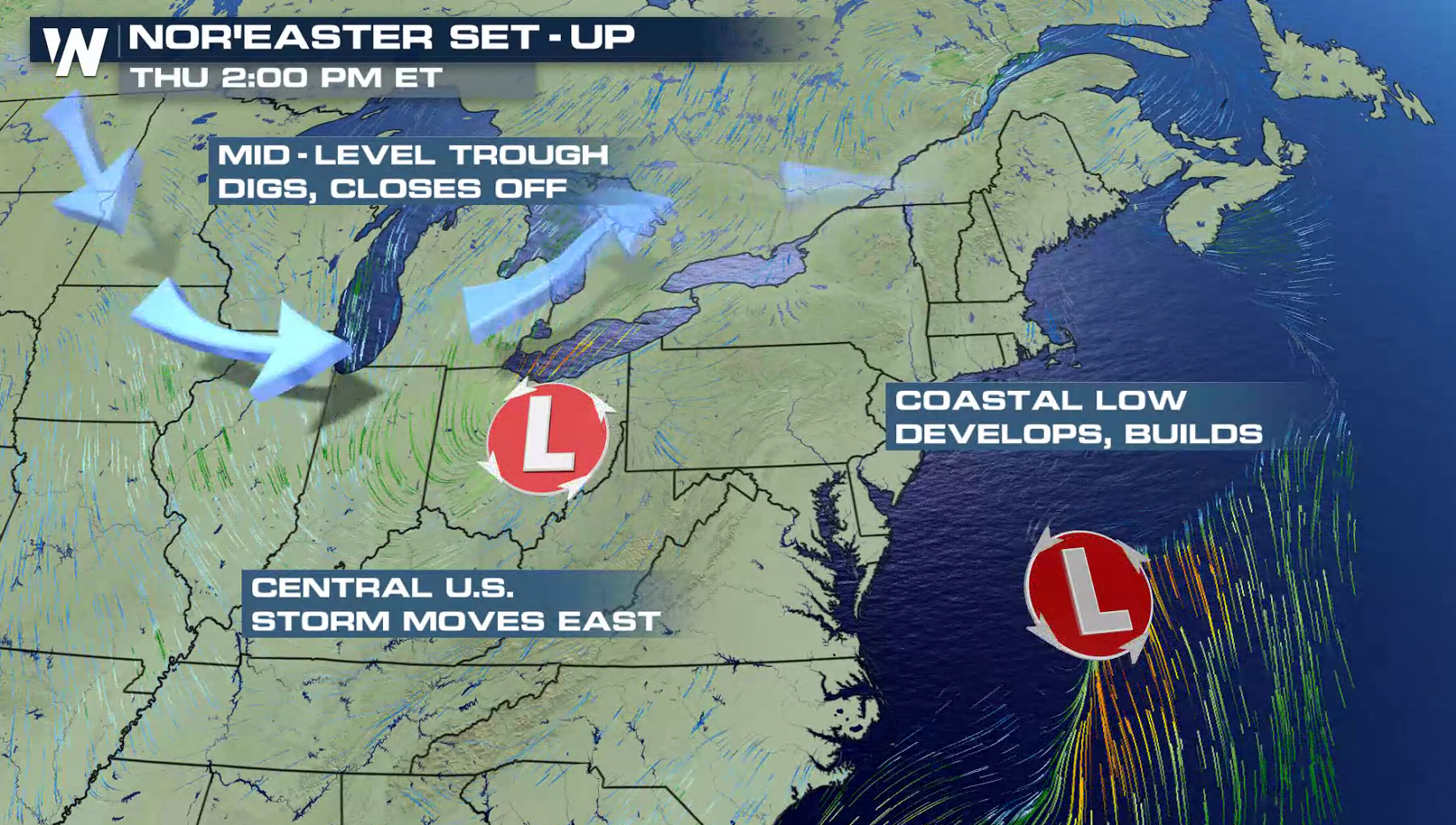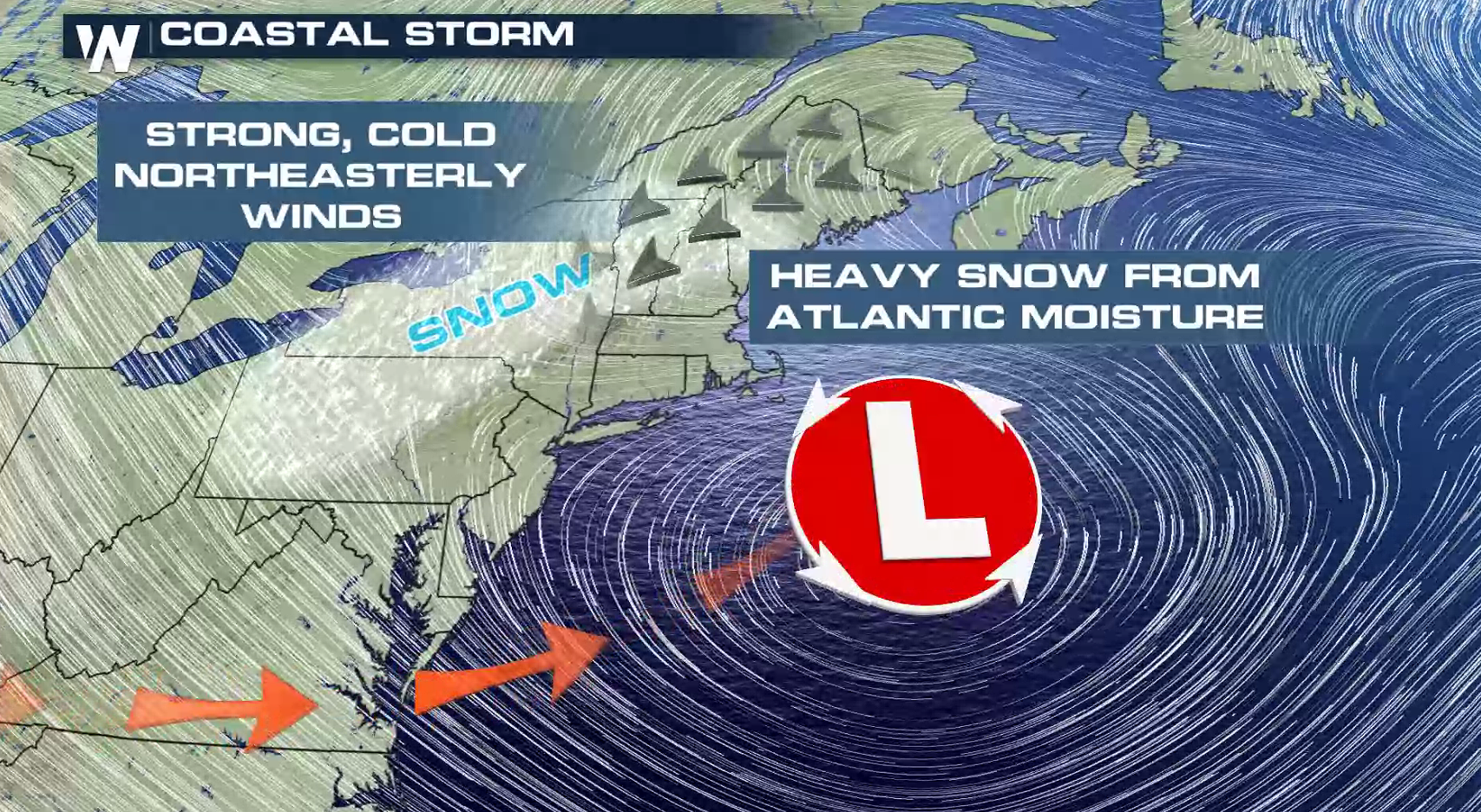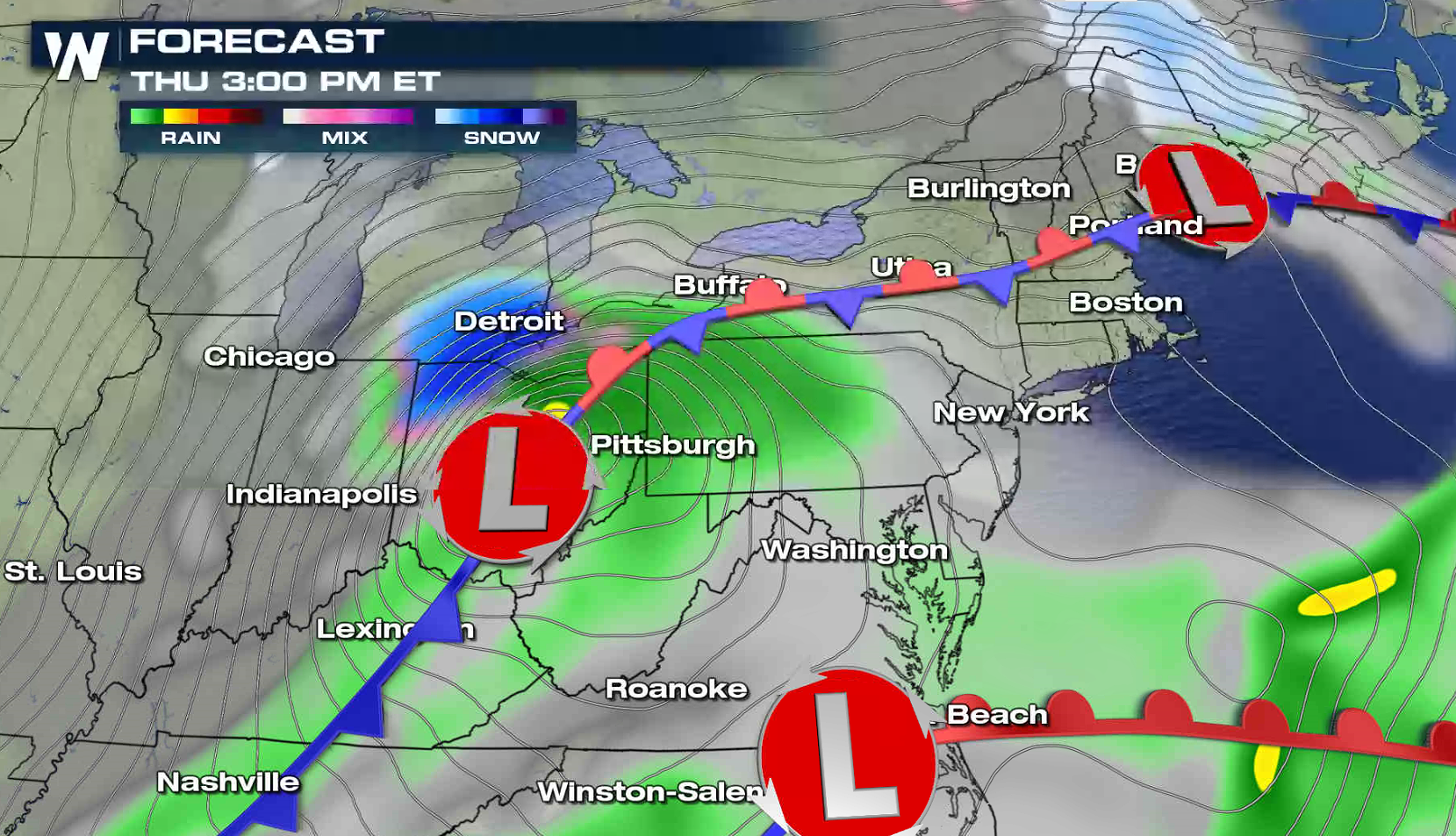 As the low continues to strengthen, rain and snow will become heavy and strong winds will develop. The precipitation will come to an end Saturday morning, but winds will remain brisk throughout the weekend. Check back with WeatherNation on-air and online for the latest forecasts and live reports for frequent updates on the developing storm.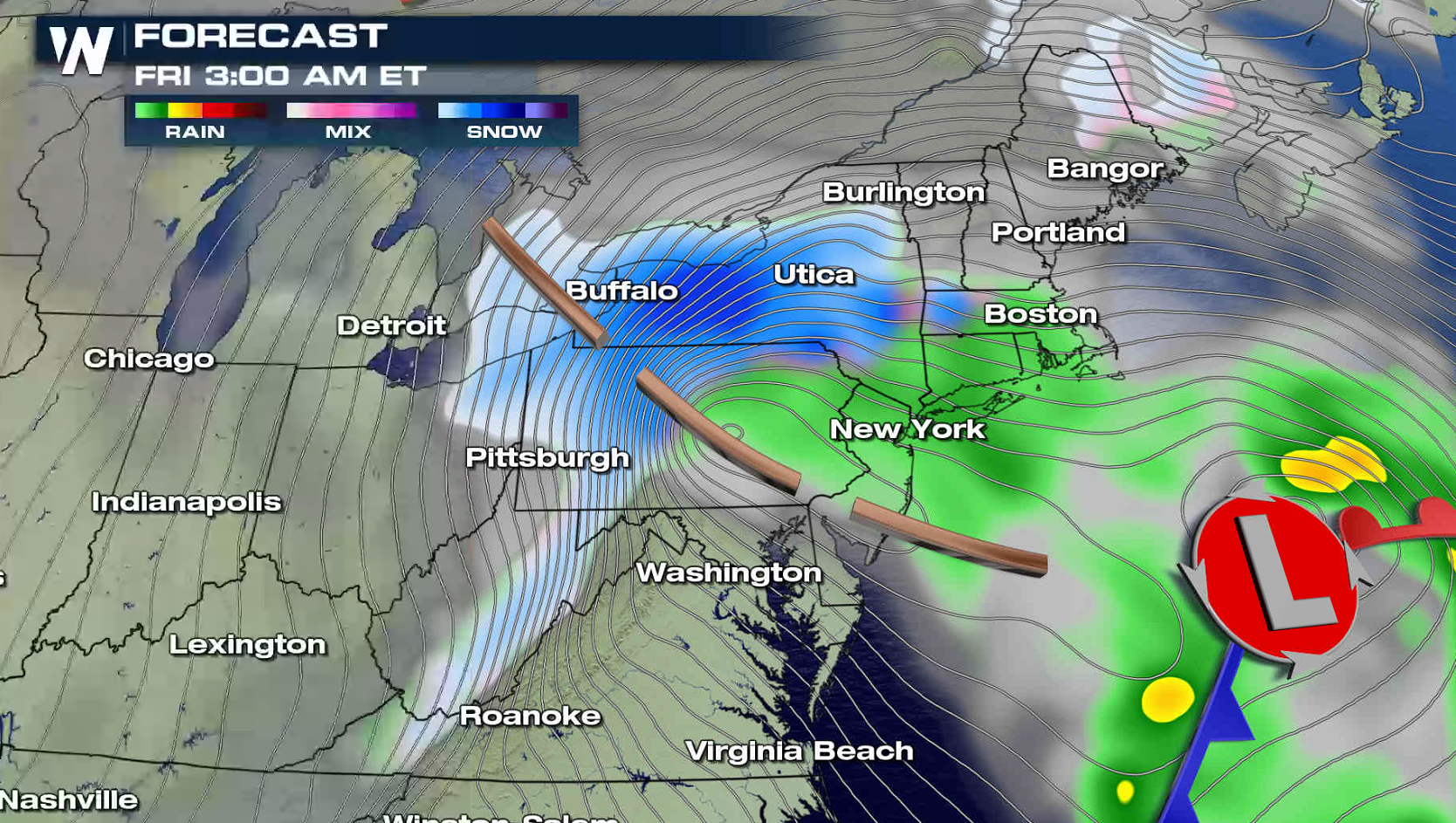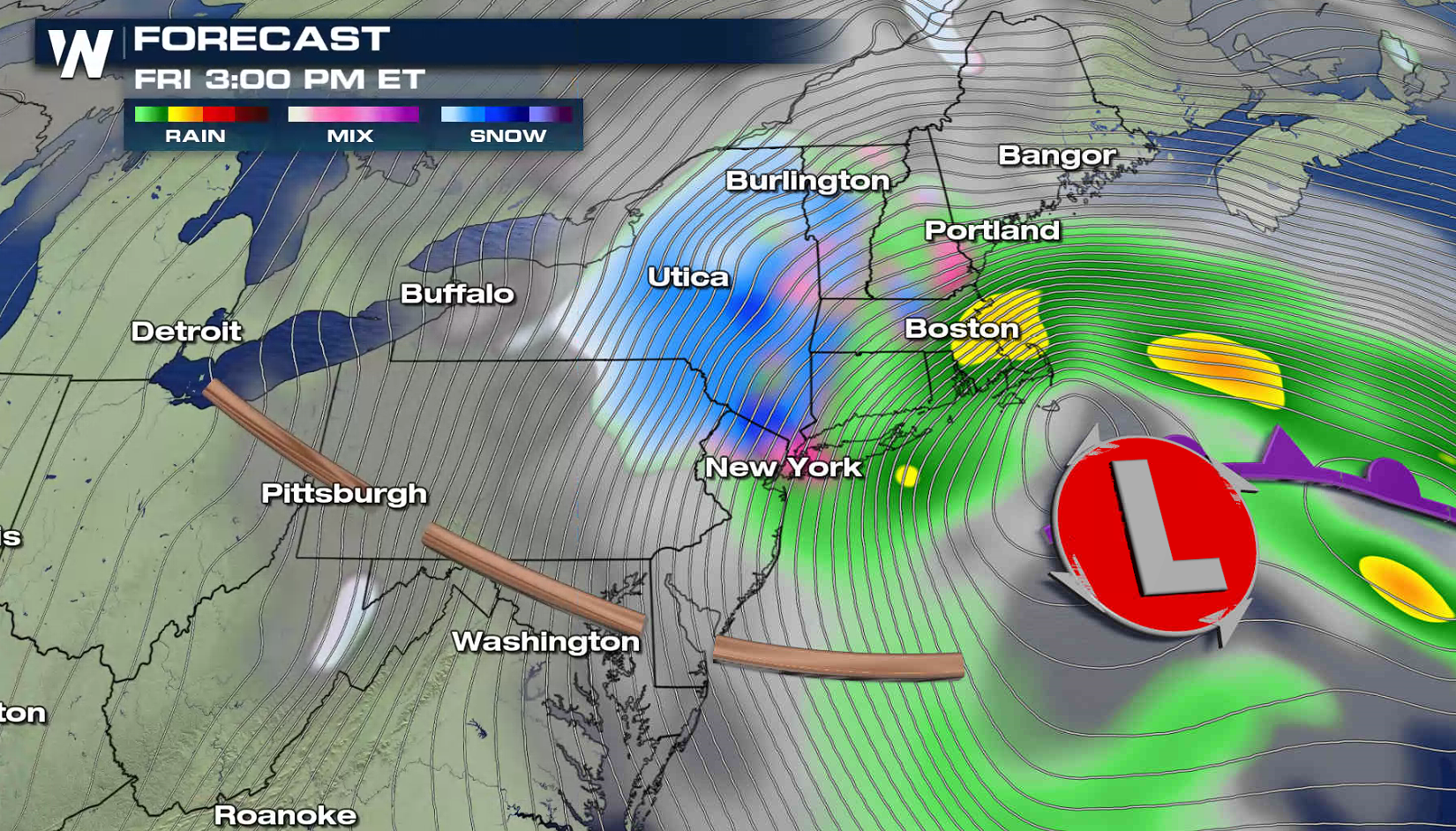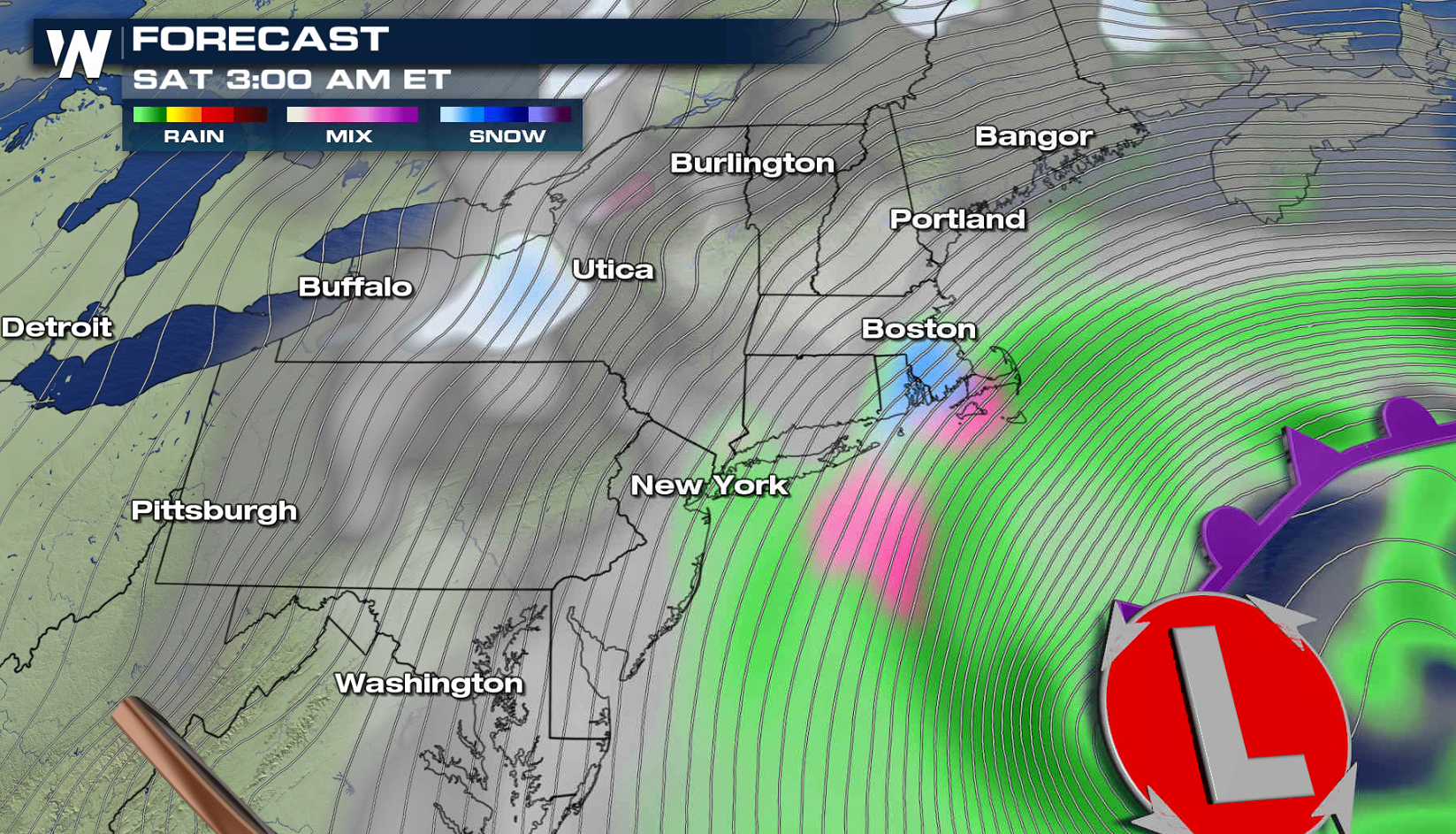 For WeatherNation: Meteorologist Mace Michaels