A trough of low pressure will help funnel cold, Arctic air into the north and western United States this week! Temperatures will drop 10-20 degrees below average, with the potential for some record cold, especially with the overnight lows. Expect temperatures in the teens and wind chills below zero in some spots. The Weather Prediction Center has issued an outlook for Monday through Friday that shows where the below-average temperatures will be felt.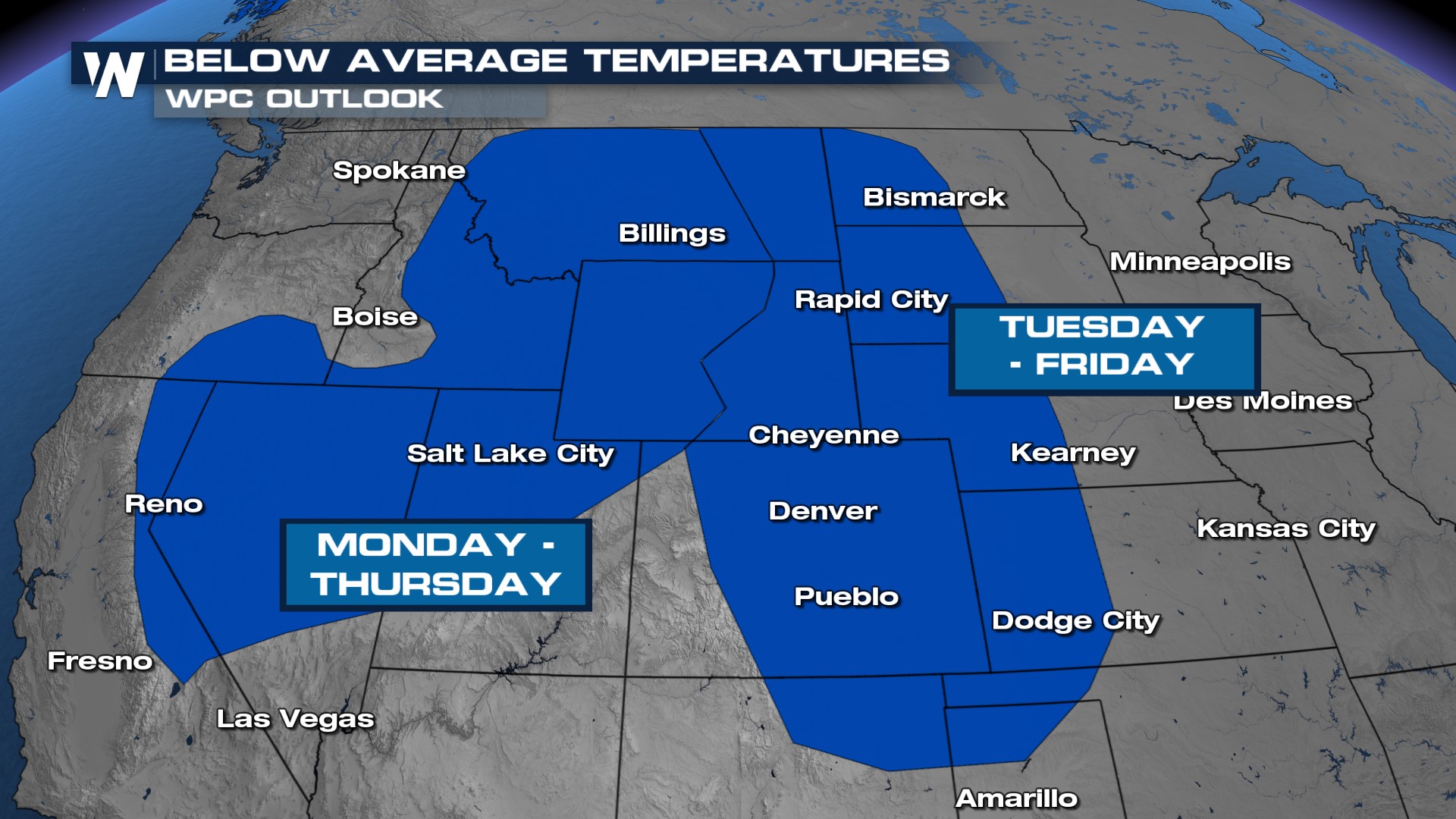 Lows will be 10-15 degrees below average. There will be a lot of teens, however, places like Bismarck will get down the single digits on Tuesday morning. Due to the cold air, there will be the potential to break some record lows!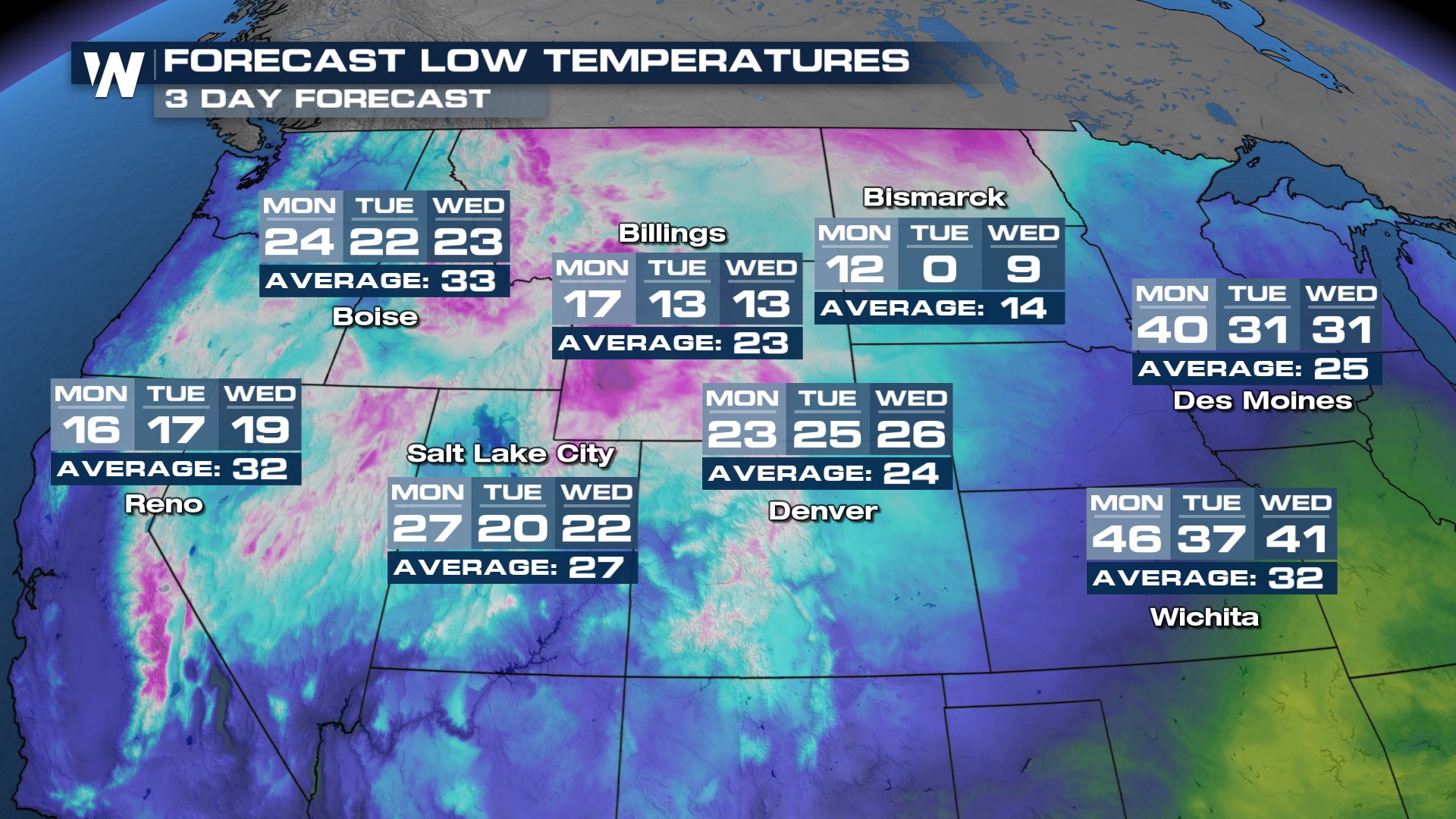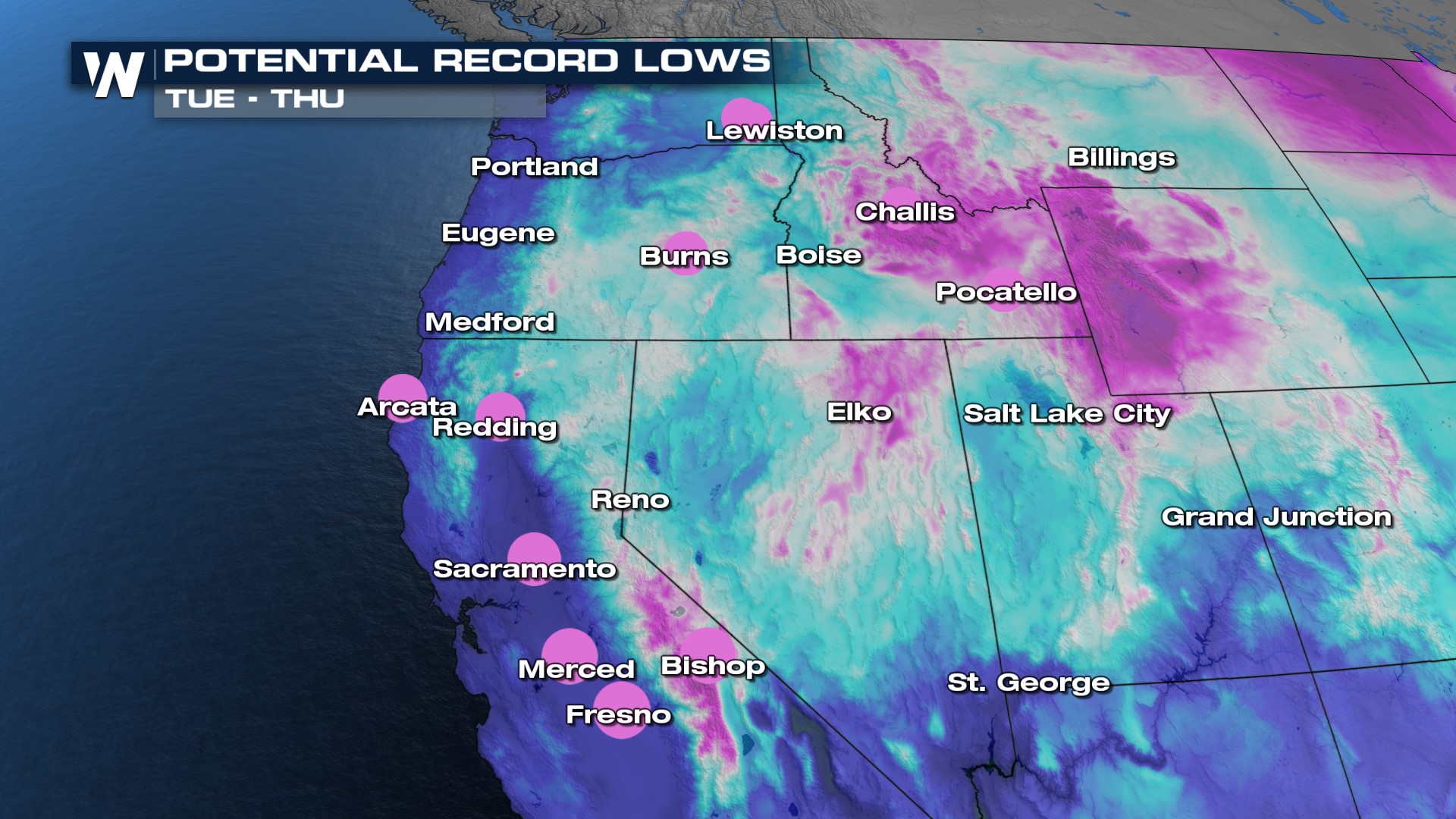 Highs Tuesday through Thursday will also run 10 - 20 degrees below average. For example, Billings will be in the 30s, whereas the highs on average for early March are in the mid to low 40s.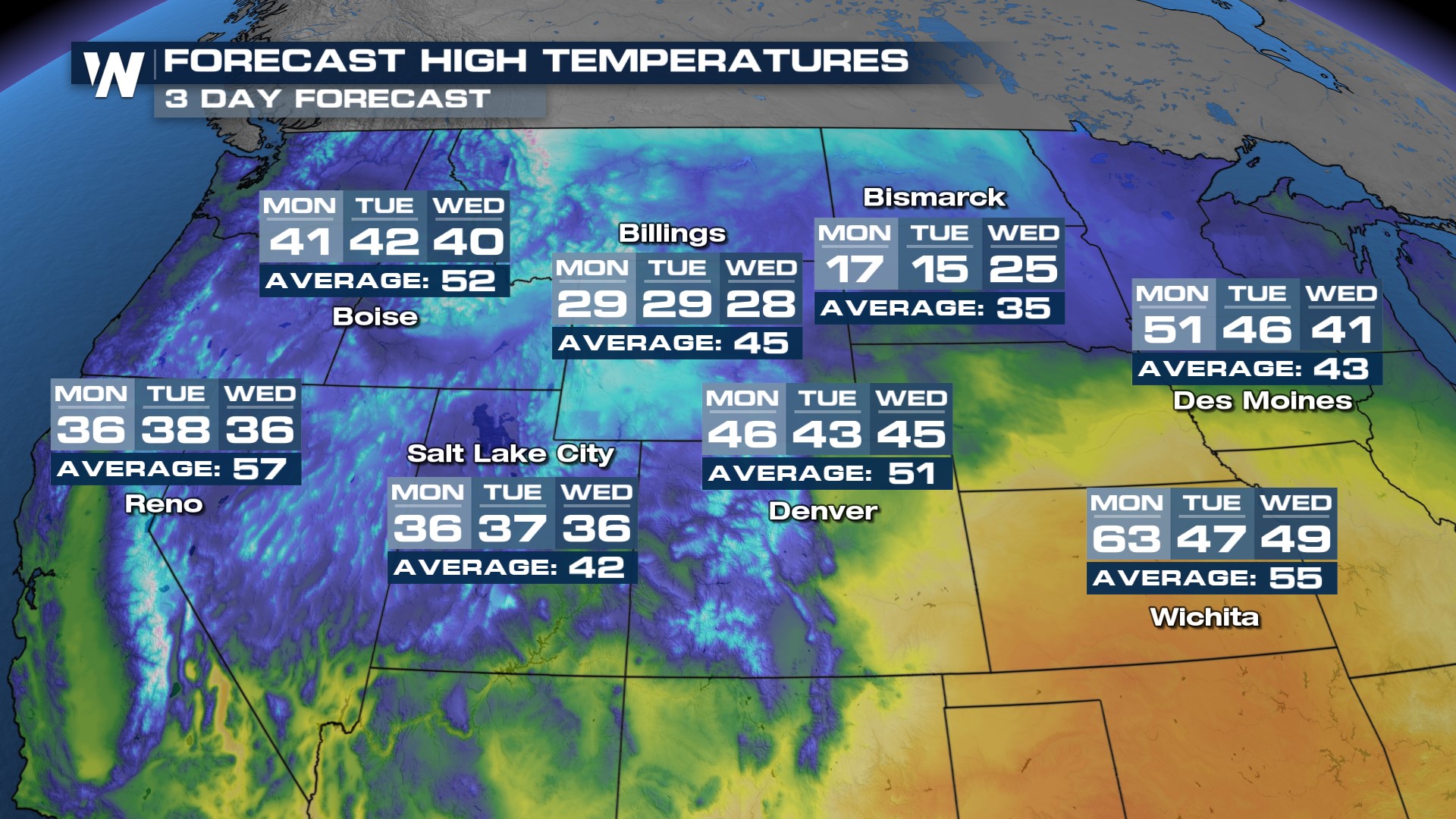 For the latest information on the cold, tune in to the Central & Regional Forecast :30 and :50 past the hour on WeatherNation.