A strong area of high pressure sweeping into the Southeast will bring cold temperatures to the region. As lows drop to near freezing Wednesday morning, a Frost Advisory has been issued for portions of southern Georgia and northern and central Florida.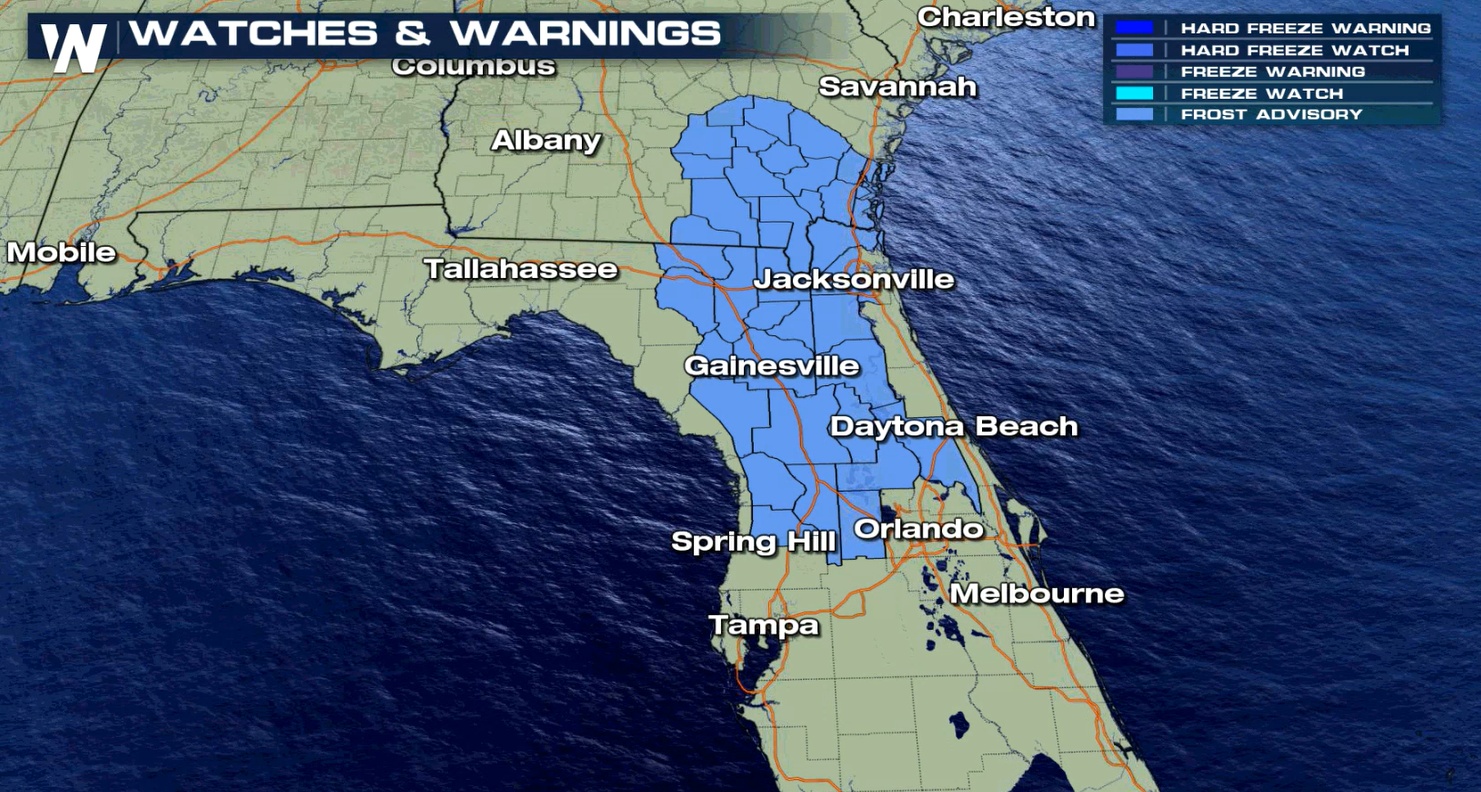 High temperatures will be around 10 degrees below normal across Georgia and Florida. Highs will be in the 40s and 50s in Georgia, and 60s in Florida.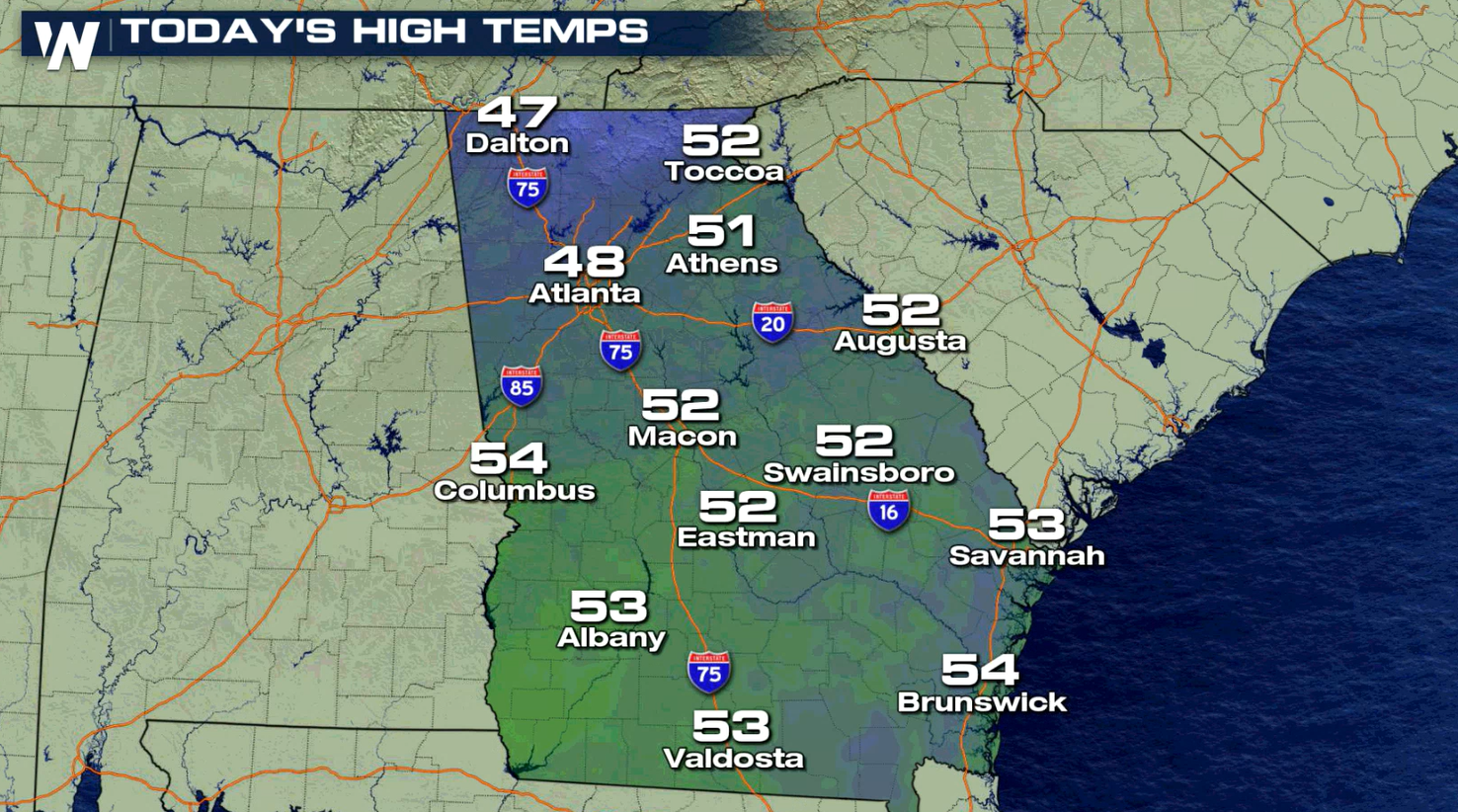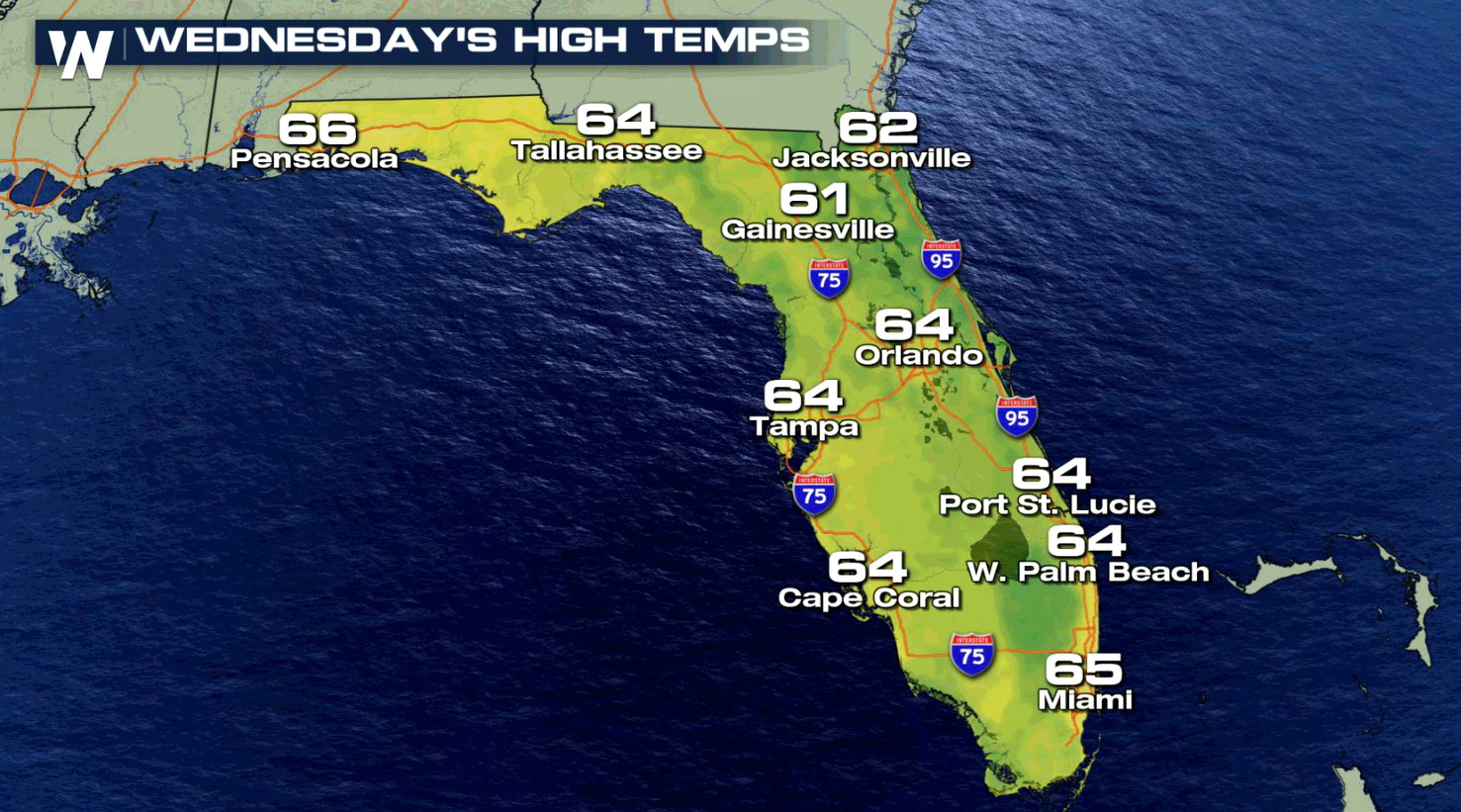 A cold morning is in store for the region Wednesday morning. A freeze may occur in some areas with a frost likely in Georgia and northern Florida as low drop to the lower and middle 30s.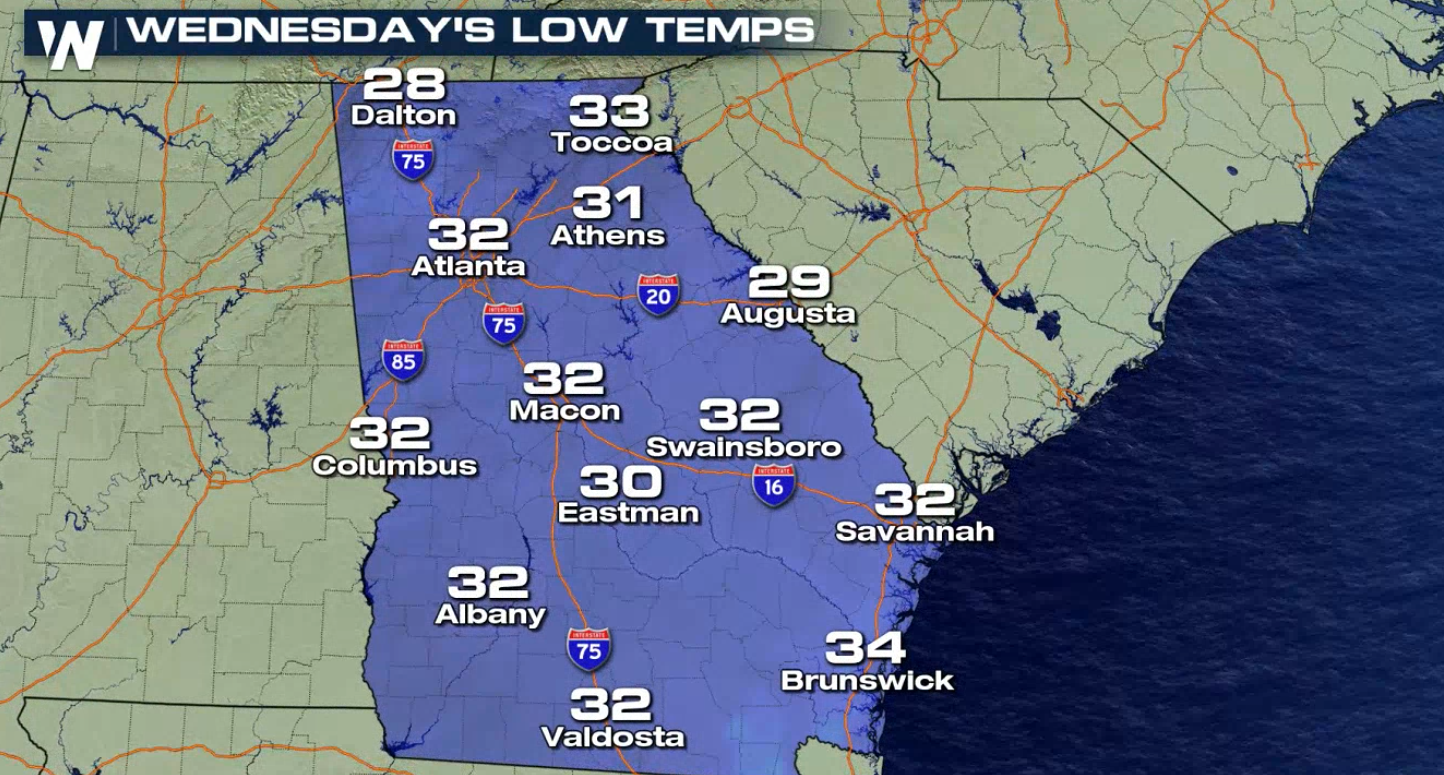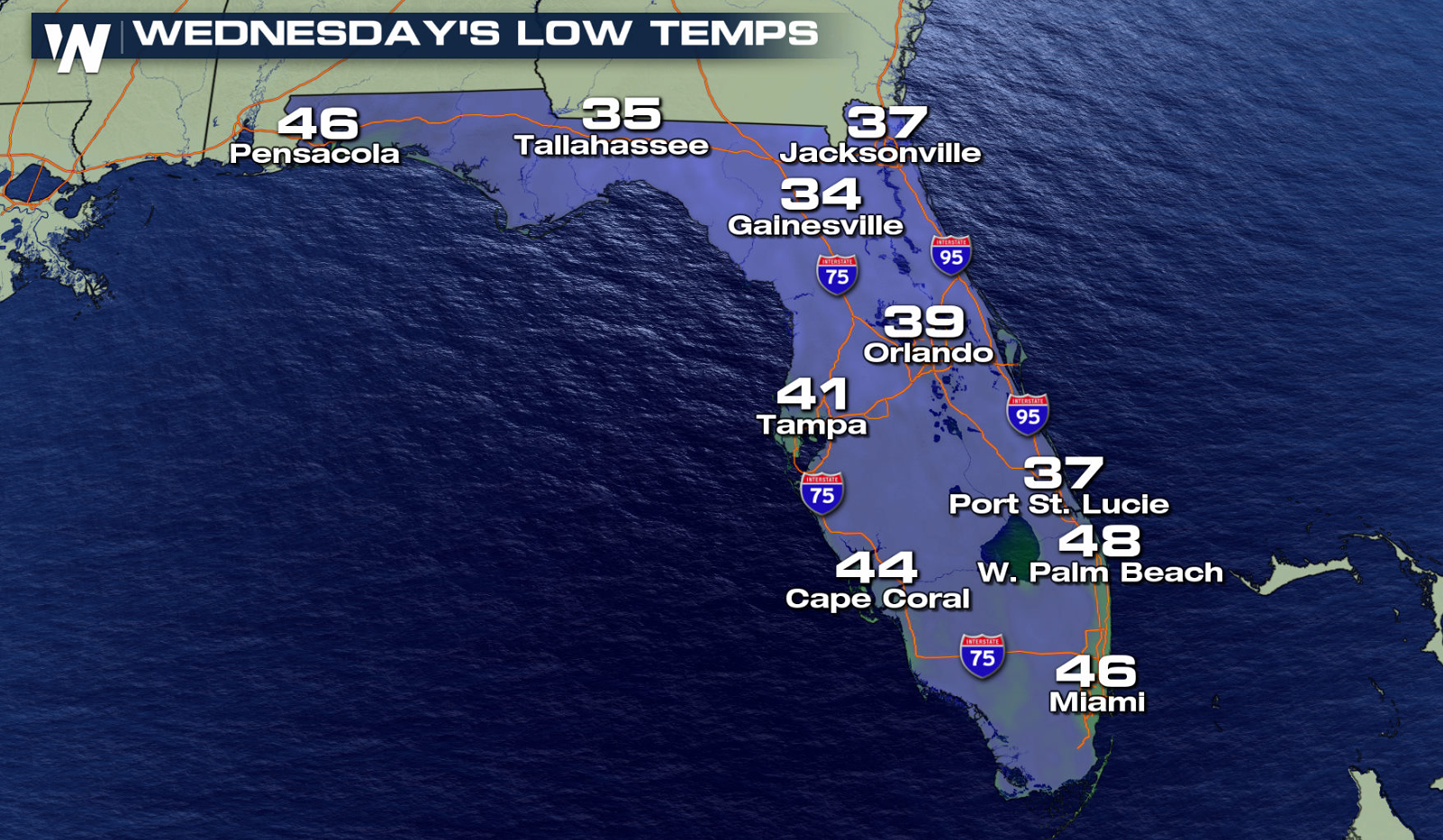 As the high quickly moves eastward, temperatures will begin to warm as winds shift to the southeast. High temperatures will be near normal for early December, in the 60s and 70s.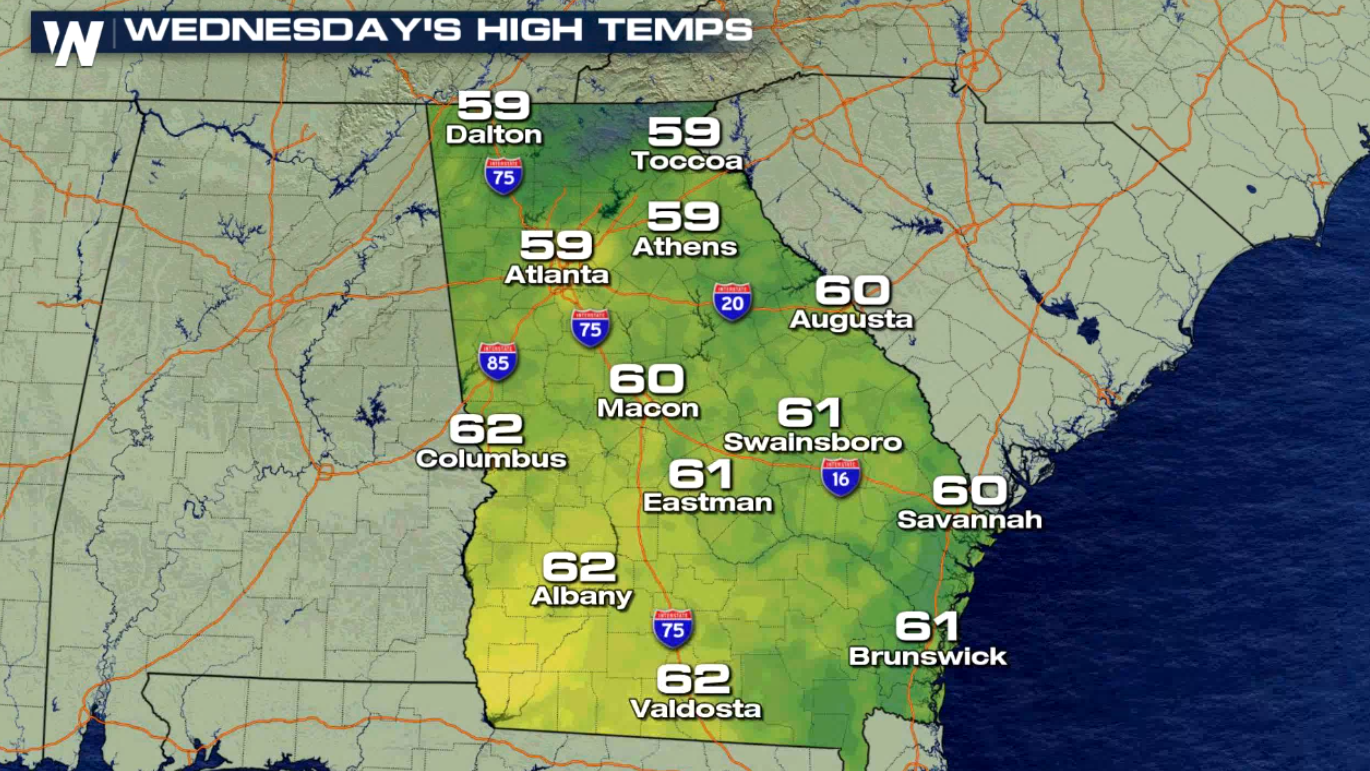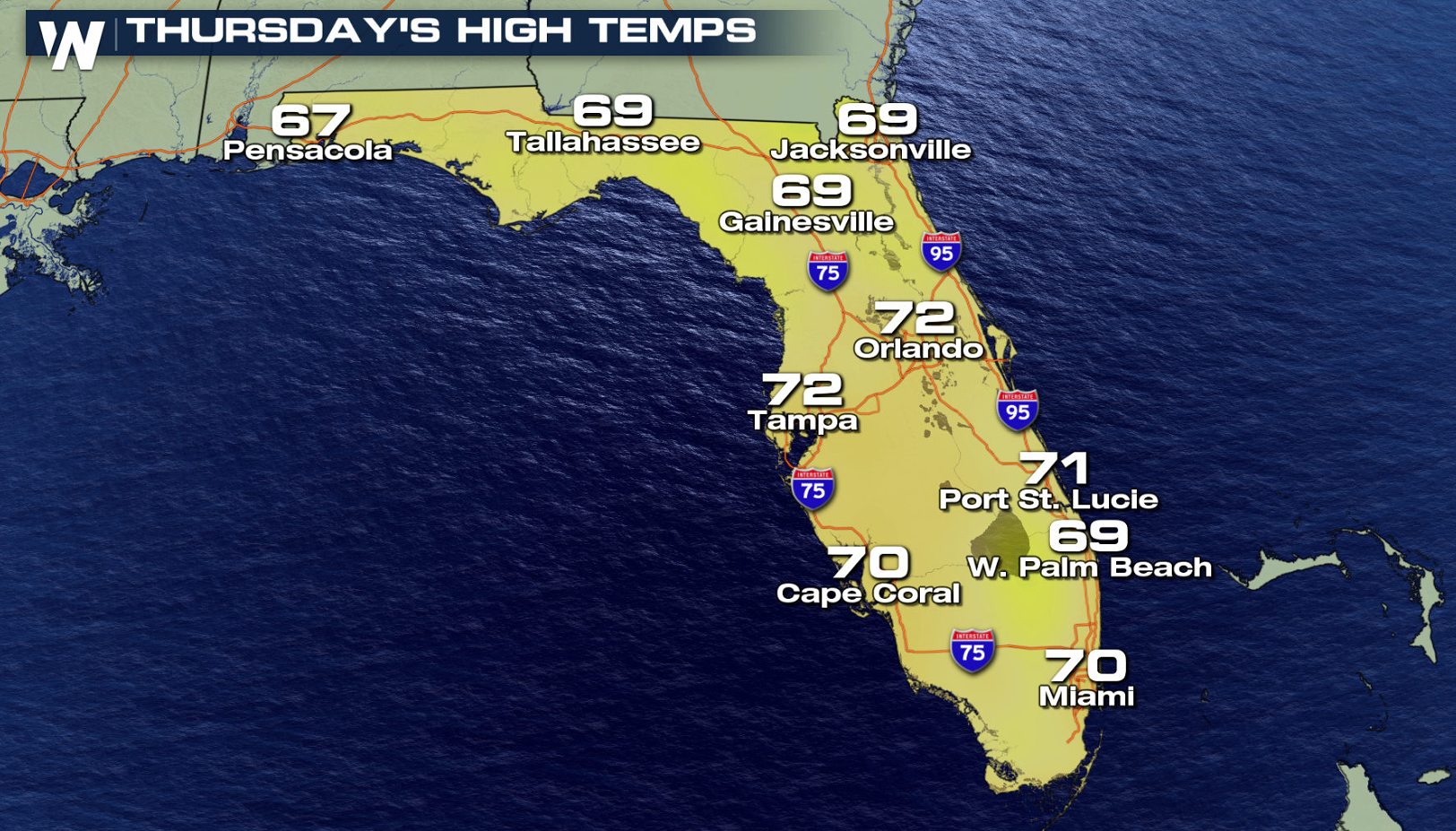 The frost tonight and Wednesday morning could damage sensitive outdoor plants and crops if left uncovered. A reminder to take precautions to protect tender plants and crops from frost.