It's no April Fools' joke!  A blast of colder air combined with an
early Spring snowstorm
will bring a dose of Winter to parts of the United States.  Regions like the Rocky Mountains, northern Great Plains, and Upper Midwest can expect an unsettled end to the week. Behind the snowstorm, high temperatures are expected to be quite chilly for this time of year.  Many locations will likely be 10 to 20 degrees below normal.  Some cities may be as much as 30 degrees below normal!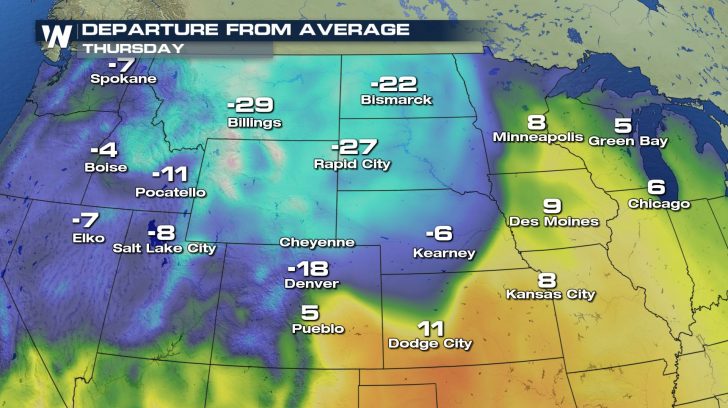 Afternoon high temperatures on Thursday will only reach the 20s and 30s---and the 40s for a lucky few.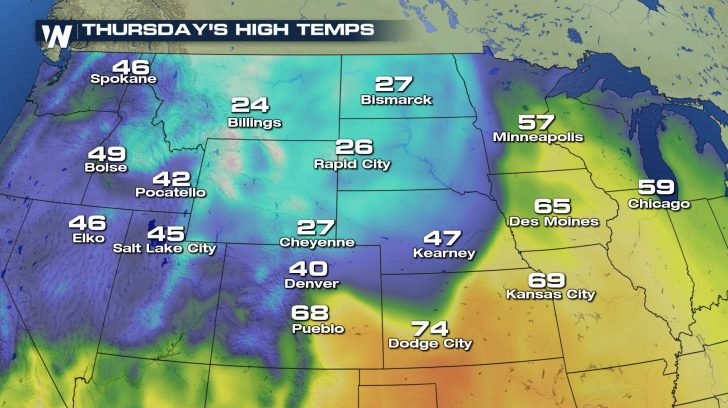 By Friday morning, low temperatures will be even colder, bottoming out in the 10s and 20s for most.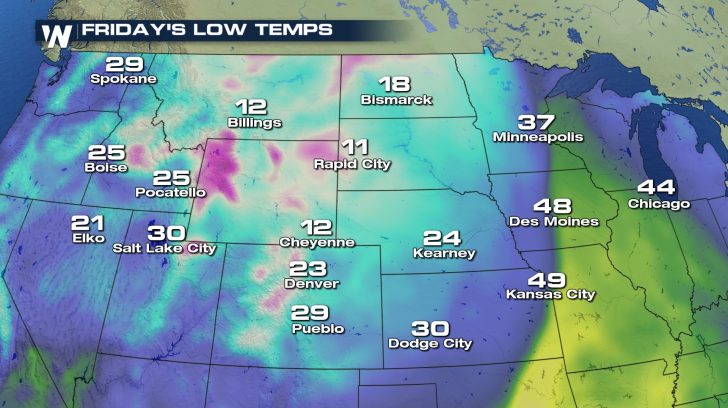 It will likely take a few days before temperatures rebound and for that Spring-like feeling to return.  But as is often the case this time of year, large and drastic temperature swings are not too out of the ordinary. For instance, take a look at the temperature forecast for Denver, Colorado. After an incredibly mild Wednesday, Thursday and Thursday night will feature January-like temperatures and accumulating snow.  But temperatures will rebound into the 60s again by the weekend.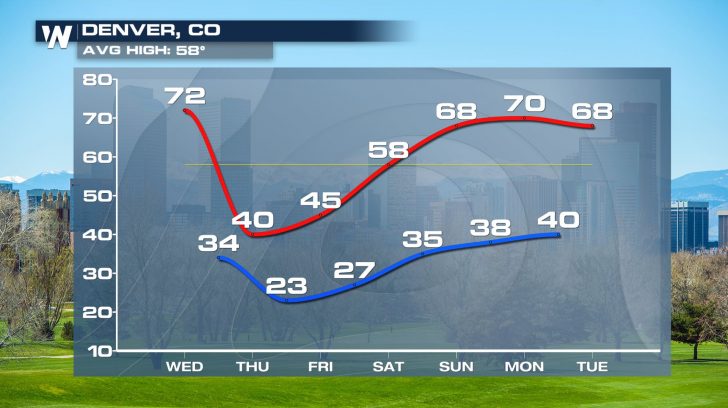 Similarly, Rapid City, South Dakota will take a temperature roller coaster ride in the days ahead.  Low temperatures Friday morning will be awfully close to the single digits!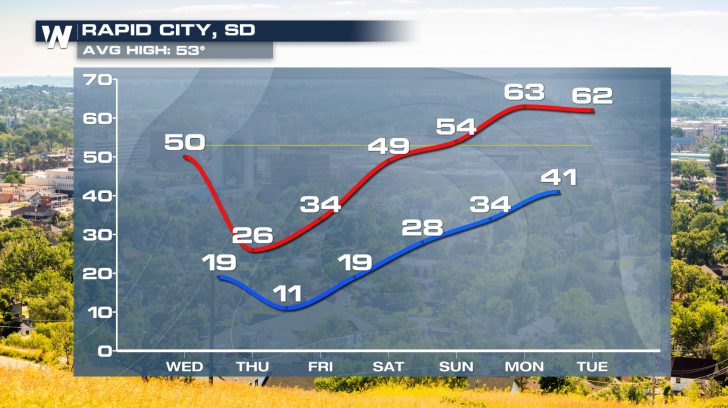 Looking ahead into next week, the Climate Prediction Center's forecast for the potential of above average temperatures includes many of the areas that will be dealing with the cold air this week.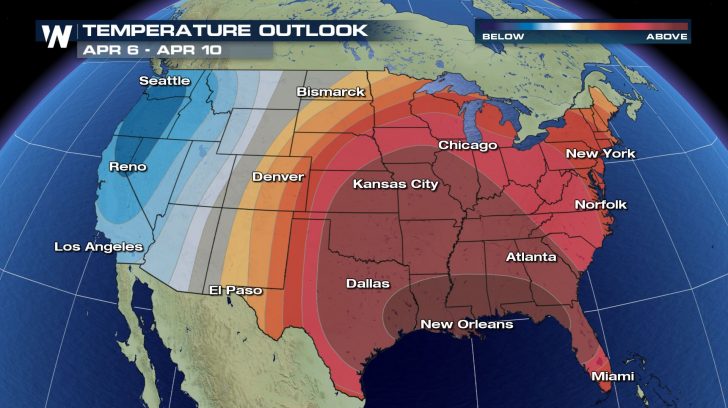 Nationally speaking, the eastern two-thirds of the continental United States can expect an above-average temperature trend for the period of April 6th through 10th.  The western third of the United States will likely see a below-average temperature pattern during that time frame. What does the forecast look like in your region?  To find out, click
HERE
. For WeatherNation, I'm Meteorologist Joe Astolfi.