So much for Spring!  On Monday morning, residents of central Illinois woke up to the coldest temperatures ever observed during the month of April.  The cities of Lincoln, Peoria, Quincy, and Springfield not only set daily records for April 2nd, but monthly records for all of April.  Weather records have been kept in these cities for over 110 years---since the late 1800s and early 1900s.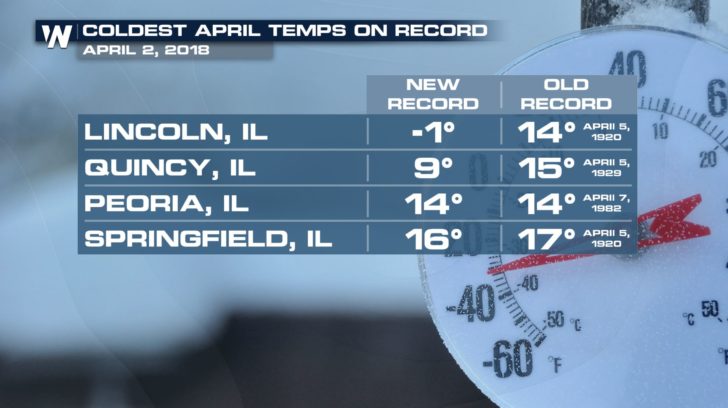 What might be most amazing is the fact that the observed low temperatures were 20 to 30 degrees below normal!  In fact, the city of Lincoln dropped to -1 degree---almost 40 degrees colder than normal!  Low temperatures in central Illinois typically drop into the upper 30s this time of year.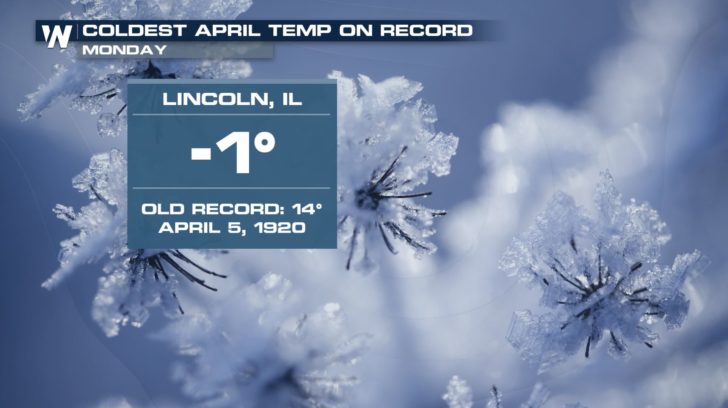 Looking ahead, temperatures will not be quite as frigid.  However, afternoon highs and morning lows will remain below average through the weekend.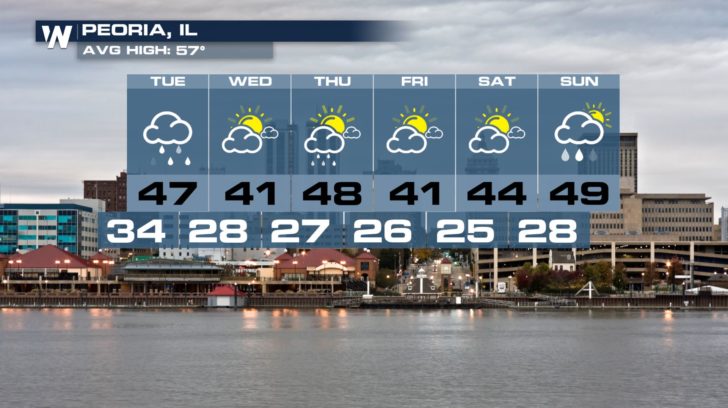 Want to learn about other interesting weather tidbits?  Follow WeatherNation on
Twitter
and
Facebook
. -
Meteorologist Joe Astolfi