Storms are developing in the Rockies and slowly tracking east approaching the I-25 corridor.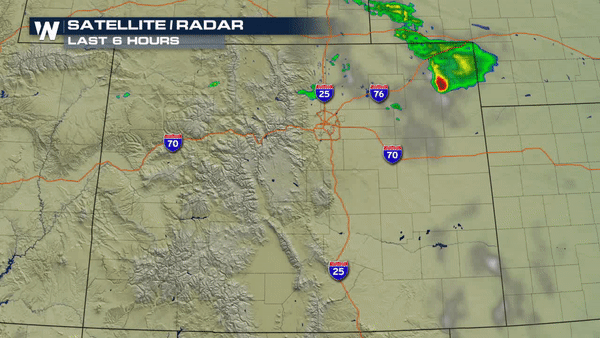 A Severe T-Storm Watch has been issued for parts of the Front Range of Colorado until 7pm 
#
COwx
https://twitter.com/WeatherNation/status/1021478596454637568 Severe storms will produce hail and strong winds through this evening. As storms push east by tonight the threat will mainly consist of flooding and damaging winds.
A Flash Flood Watch remains in effect for parts of Southern Colorado and Northern New Mexico. This is mainly concerning many burn scar areas that leave the terrain vulnerable to mud flow/debris flow as the charred ground repels water rather than absorbs it.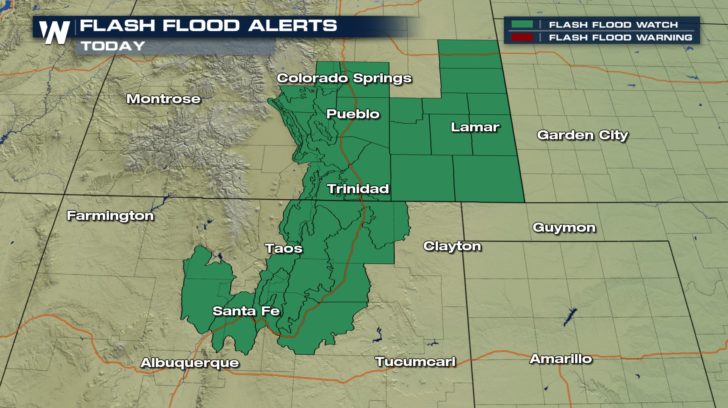 Severe storms subside later tonight and tomorrow will start off dry for much of the area;however, another round of big boomers will possible by Tuesday afternoon. Denver may see an isolated storm or two that could put down some moderate size hail and strong winds but the largest threat for severe storms will be confined across Southern Colorado and Northeastern New Mexico where hail up to a quarter inch or larger can be expected.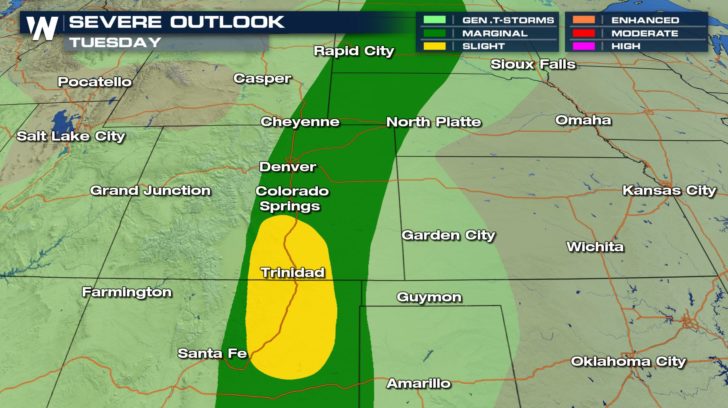 Meteorologist Merry Matthews