Meteorologists and research scientists at Colorado State University (CSU) have released their outlook for the 2023 Atlantic Hurricane Season. Dr. Phil Klotzbach and the Tropical Meteorology Project at CSU issue the first outlook of the season. This year they anticipate 13 named storms, 6 of which will become hurricanes and 2 of those are expected to become major hurricanes (CAT 3 or greater). In a typical season we see 14 named storms, 7 hurricanes and 3 major hurricanes. This is a BELOW AVERAGE prediction for the 2023 Atlantic Hurricane Season Outlook Remember, these outlooks ONLY account for the amount of storms NOT where a storm will hit - meaning you need to prepare ahead of time before a storm strikes.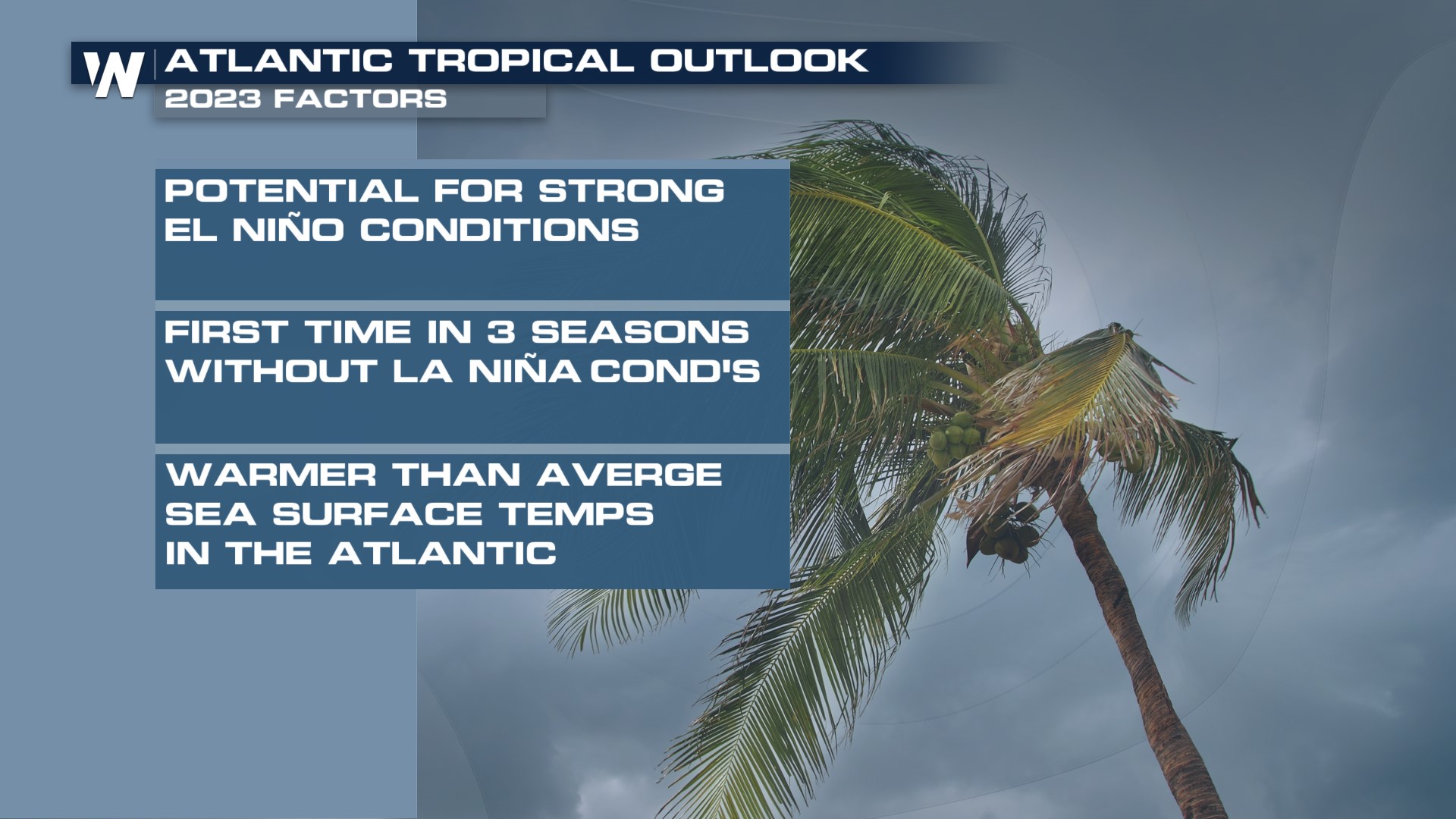 This year is expected to be an average season due to the ENSO neutral conditions and potential transition to El Niño in the late fall. An ENSO neutral pattern means a balance of atmospheric and oceanic temperatures. An El Niño means means warmer-than-normal water in the central and eastern tropical Pacific Ocean. That tends to create more wind shear to tear apart hurricanes in the Atlantic. NOAA anticipates an 82% chance of El Nino at the peak of the Atlantic Hurricane Season, the months of August-October. What may counteract the El Nino Conditions is the warmer than average sea surface conditions in the Atlantic, which helps to contribute to storm development. The April outlook is when we have the least amount of confidence because the forecast factors are still coming together.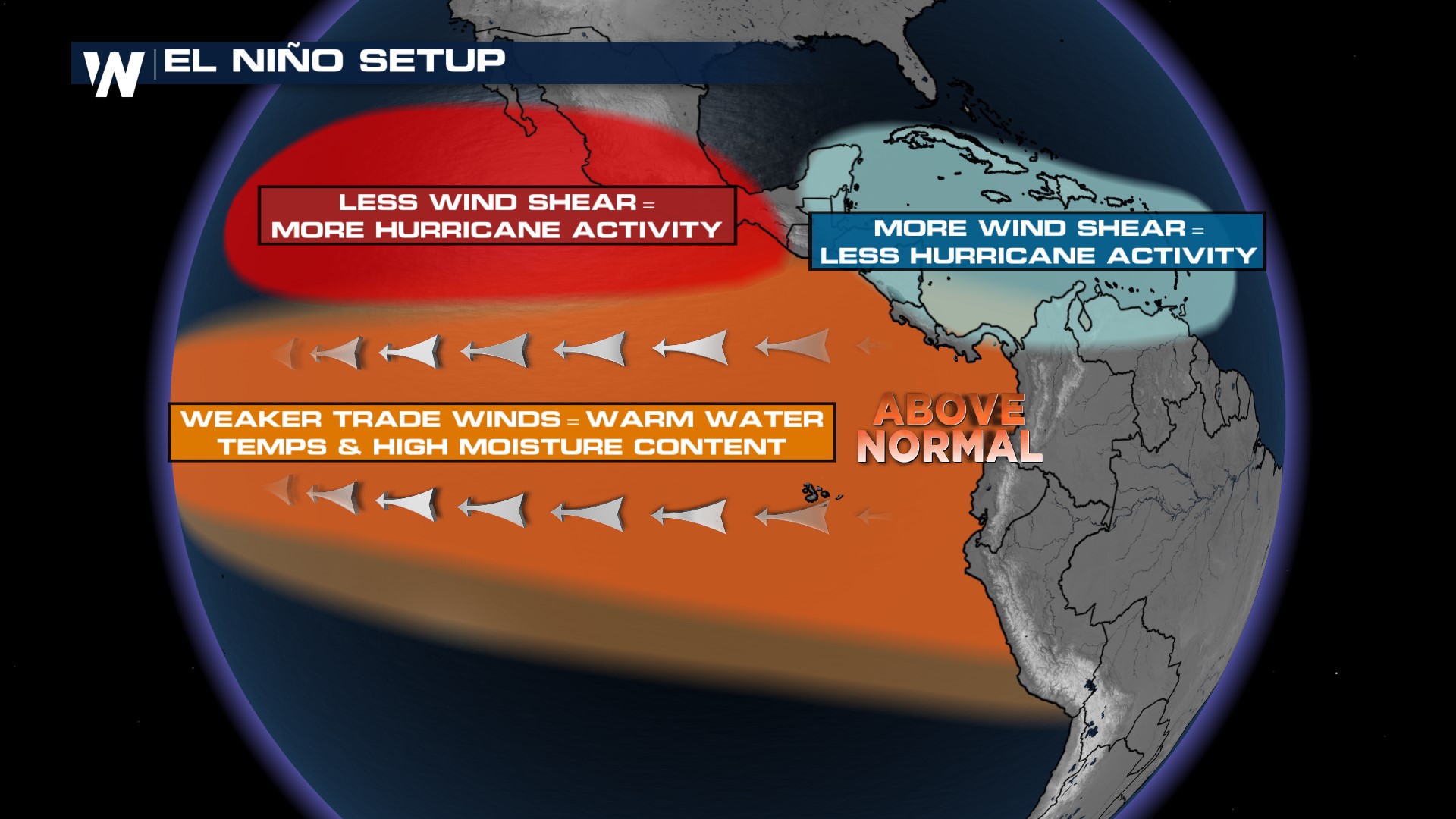 When we look at last year we see that CSU's forecast was a little heavy handed compared to what actually happened. 2022 was a pretty typical season in the Atlantic with 2 major hurricanes (CAT 3+) of Ian and Fiona. We are coming off of three consecutive La Nina seasons and above average hurricane seasons as La Nina (cooler than average equatorial pacific ocean temperatures) is conducive to a more active Atlantic Hurricane Season.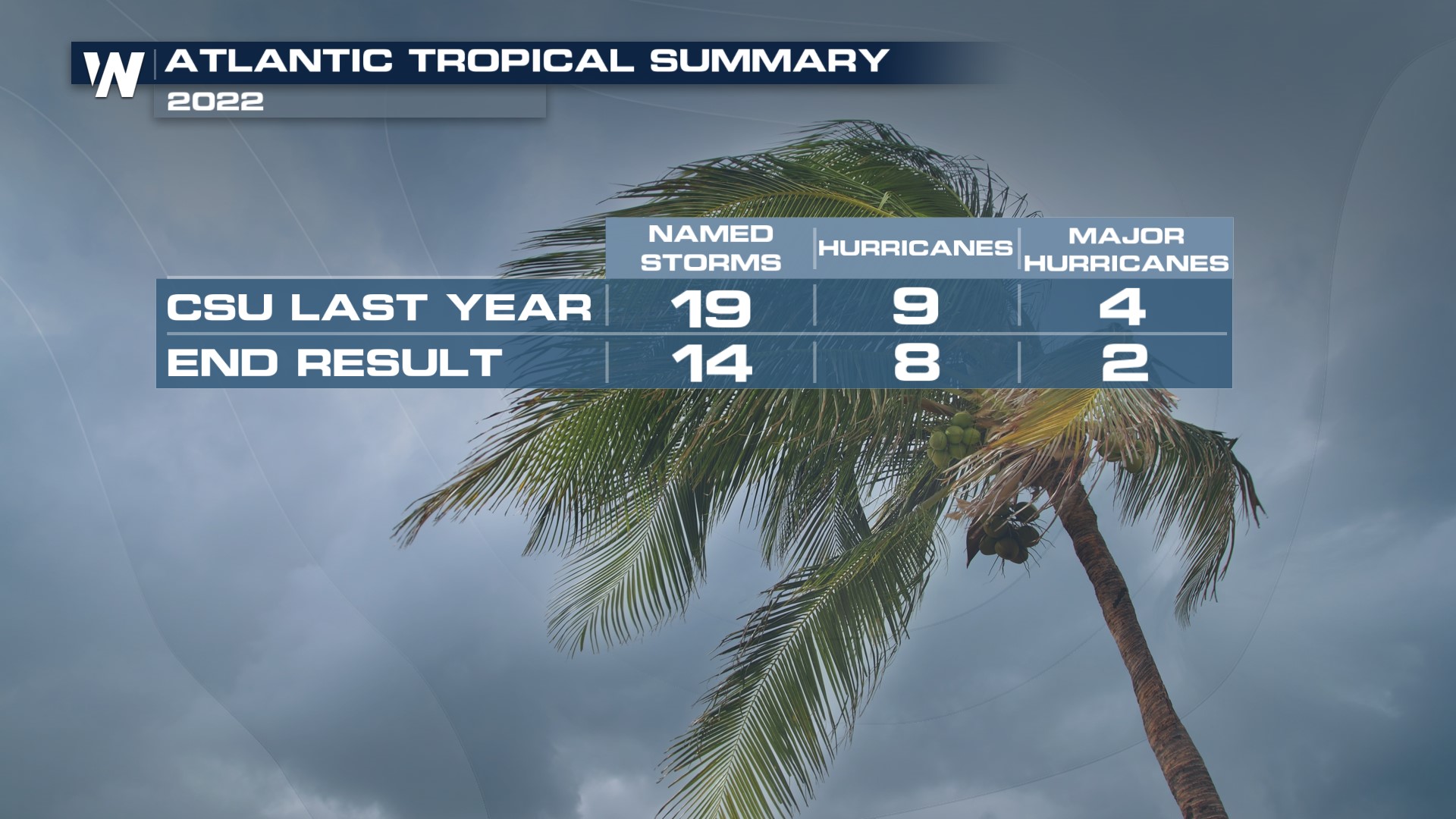 Below are a list of the 2023 Tropical Storm names. We will progress through this list as storms develop and reach tropical storm strength. If we exceed the typical 22 names, we will move to an alternate list which was redone after the 2020 hurricane season. Storms will no longer be named after the Greek Alphabet but instead have an alternate A, B, C, ect. name. Hurricane season typically peaks in mid-September with the most tropical activity.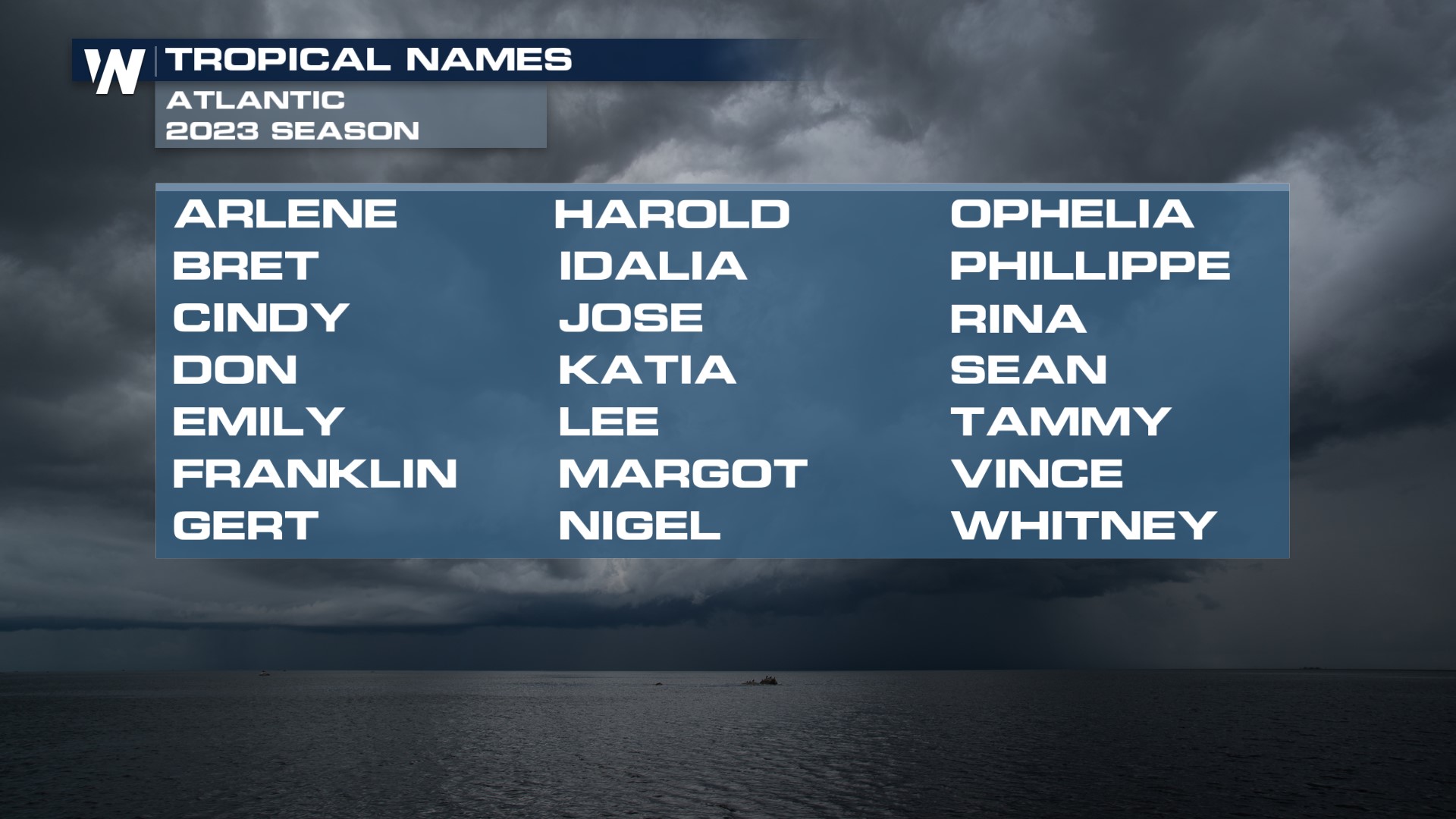 There are 8 previous hurricane seasons that compare to this anticipated season, according to the CSU report. Those analog years are: 1969, 2002, 2004, 2006, 2009, 2012, 2014 and 2015. 2015 included Tropical Storm Ana with landfall in the Carolinas and T.S. Bill making landfall in Texas. Major Hurricane Joaquin impacted the Bahamas. The 2014 season had only one landfall U.S. storm - Arthur as a Hurricane in early July in the outer banks. This hurricane outlook covers the entire Atlantic basin from a standpoint of below or above average activity. However, it does not guarantee you will (or will not) experience a tropical cyclone. Now is an important time to get your hurricane plan and kits ready before the start of the season on June 1st.