Multiple reports of tornadoes across Florida after sunset Friday night, as Nestor spawned twisters in it's rainbands. There were several reports of tornadoes between the Saint Petersburg region and also near the Lakeland area. https://twitter.com/NWSTampaBay/status/1185394804311506944 That was an earlier tweet late Friday evening from the National Weather Service office out of Tampa, Florida. The local Tampa radar showed debris getting lofted into the sky as the tornado moved through.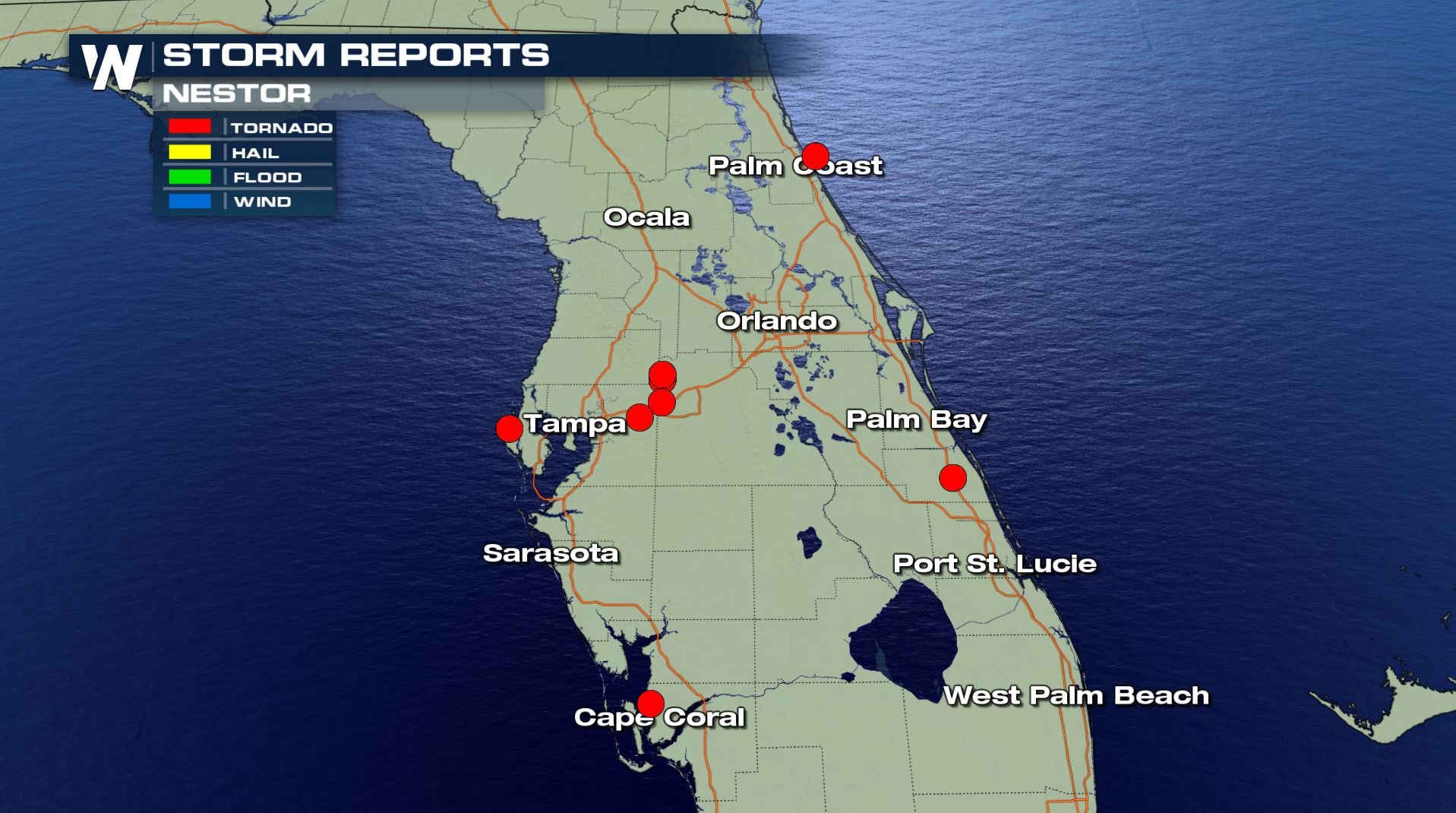 One tornado was observed in Pinellas County near Seminole, FL Friday evening. The National Weather Service says this one was an EF-0. An EF-2 was observed in Lakeland, Florida, where damage occurred late Friday night. The EF-2 tornado was on the ground for quite some time- 9 miles! It crossed Interstate 4 during the pitch black of night. https://www.facebook.com/WeatherNation/videos/535084487052345/ https://www.facebook.com/WeatherNation/videos/2438880759542181/
Scary scenes on I-4 in Florida as the storm tossed debris all over the road.
https://www.facebook.com/WeatherNation/videos/417018912563550/ The threat of severe storms and isolated tornadoes Saturday stretched from Florida to North Carolina as the remnant moisture, and spin associated with Nestor moved northward. The risk drops significantly on Sunday as the remnant moisture moves quickly off the east coast.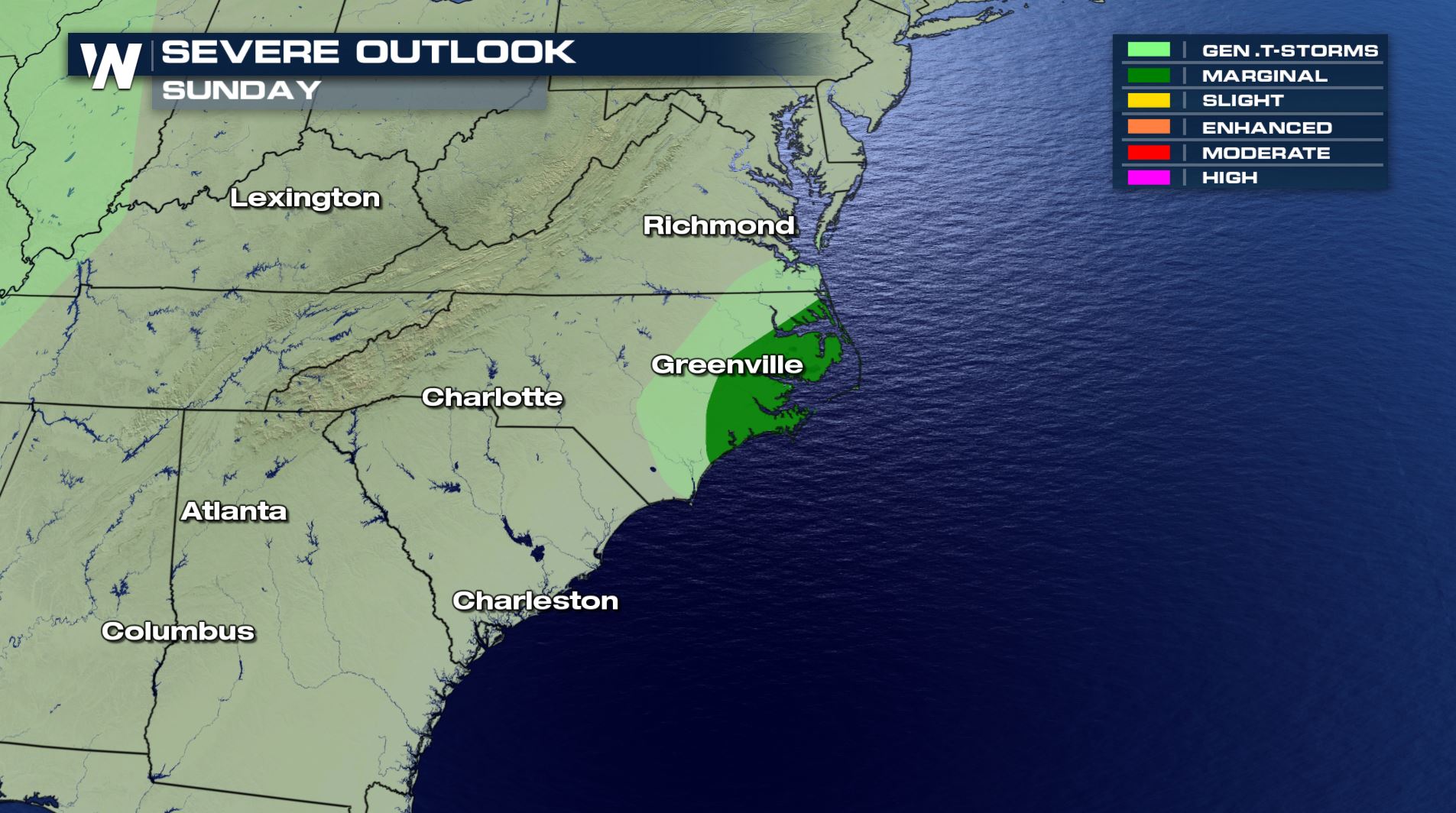 This region is under a risk of severe thunderstorms, including tornadoes, throughout the day on Saturday. Areas shaded in yellow will be subject to strong, gusty winds and potentially-damaging winds. This is all in association with Tropical Storm Nestor as it moves inland on Saturday. Remember, when a tornado warning is issued for your location go to the lowest and most-interior section of your home or well-built structure. Remain there until the warning has ended and/or the threat has passed. Receive tornado warnings via your mobile device with the Emergency Alert System turned on, your local media, a NOAA weather radio, or verified social media accounts.