An area of low pressure in our upper atmosphere is moving onshore in the Pacific Northwest, bringing in moisture to the region. We will see a moment of drying on Wednesday before a high-pressure system building to the south will allow for more Pacific moisture to wrap around the high and impact the PNW with more rainfall and mountain snowfall on Thursday.
Winter Weather
Winter Weather Advisories are in effect for the area through Wednesday as an additional 3-11" of snow is possible along with winds in the range of 30-40 mph. The highest totals (closer to a foot) will be for areas over 4,000' but snowfall will reach as low as 2,000'. Be prepared for reduced visibility and difficult travel as a result.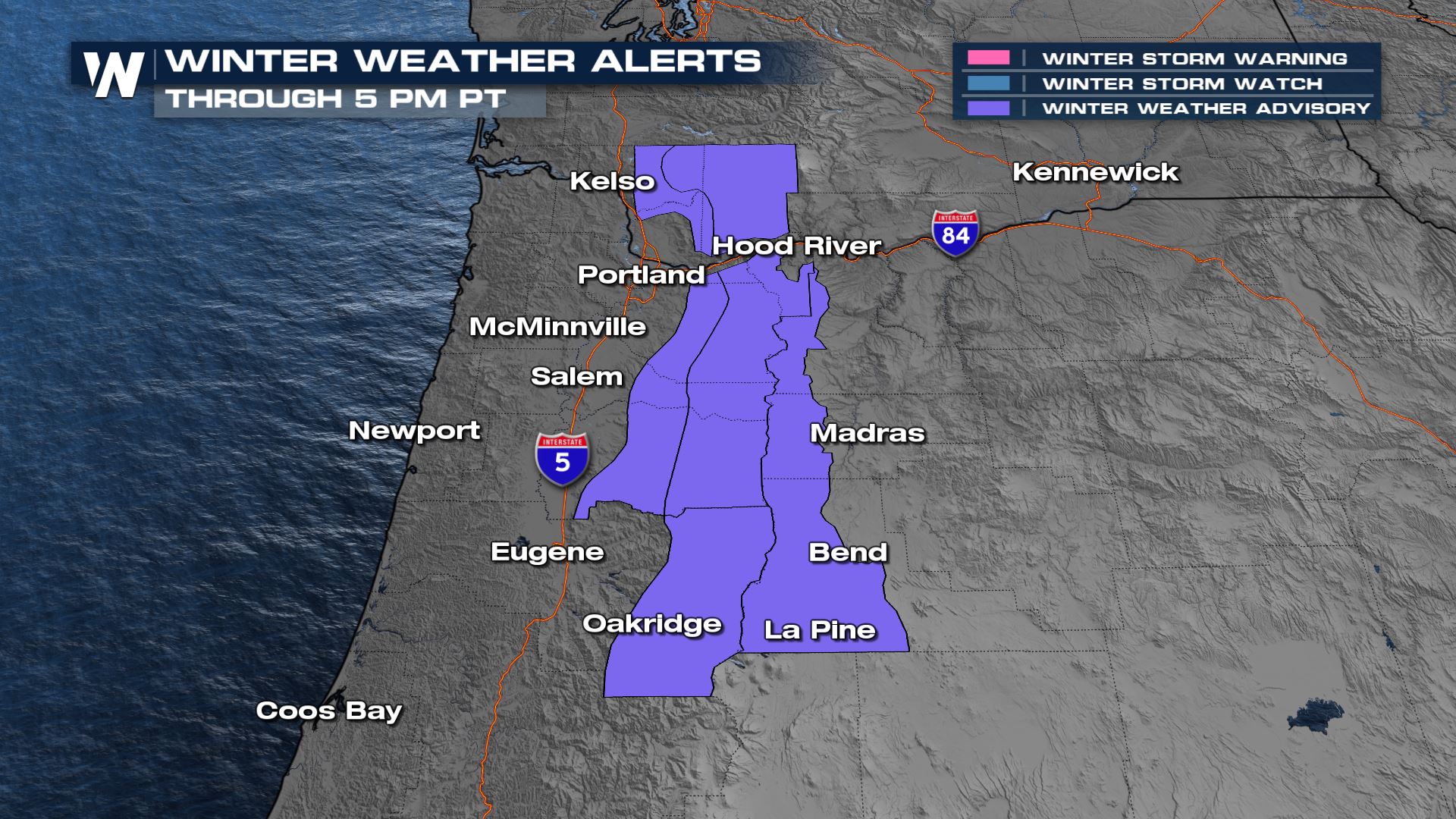 Rain and snow showers will be t their heaviest today creating low visibility when combined with gusty winds. We will see showers continue into Wednesday but rain and snow won't be as widespread or long-lived compared to Tuesday. A general drying trend takes hold into Wednesday afternoon and evening before our next push of Pacific moisture comes into play for Thursday.
In terms of snowfall accumulation we will see up to 12" for the highest peaks of the Cascades. In the Bitterroots we will see more along the lines of 3-6" of snowfall. Our rainfall will be heaviest along the coastline with 1-2" expected along and west of I-5.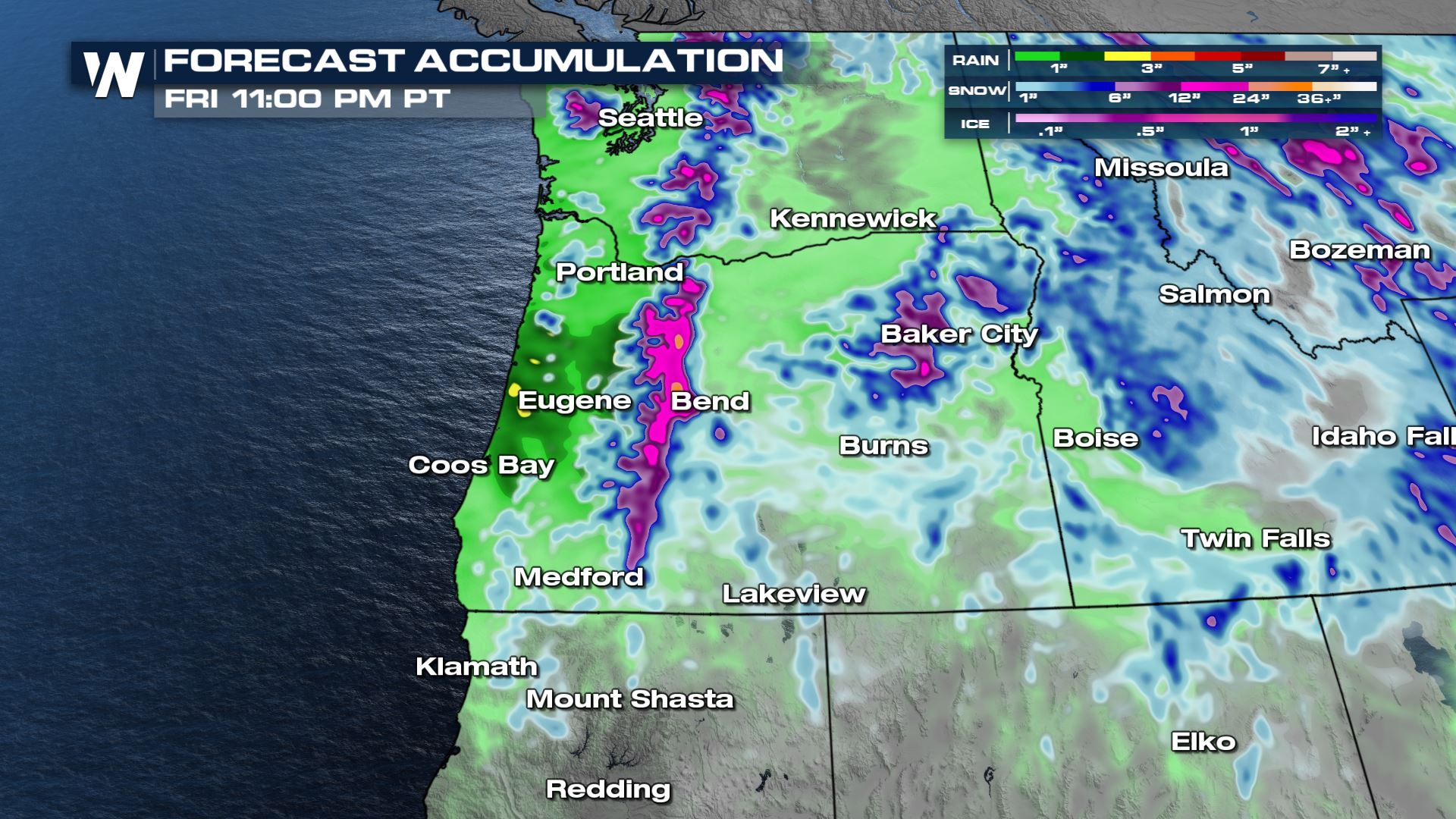 Temps & Snowmelt
Today will be our coldest day before temps start to warm into the late week. The warmer temperatures will lead to the risk of melting from the snowpack on warmer days. Stay away from rivers, creeks, and streams as they will be running high due to the snowmelt! Flood alerts are in effect for Nevada and Utah where recent flooding has caused issues over farmland and in SLC.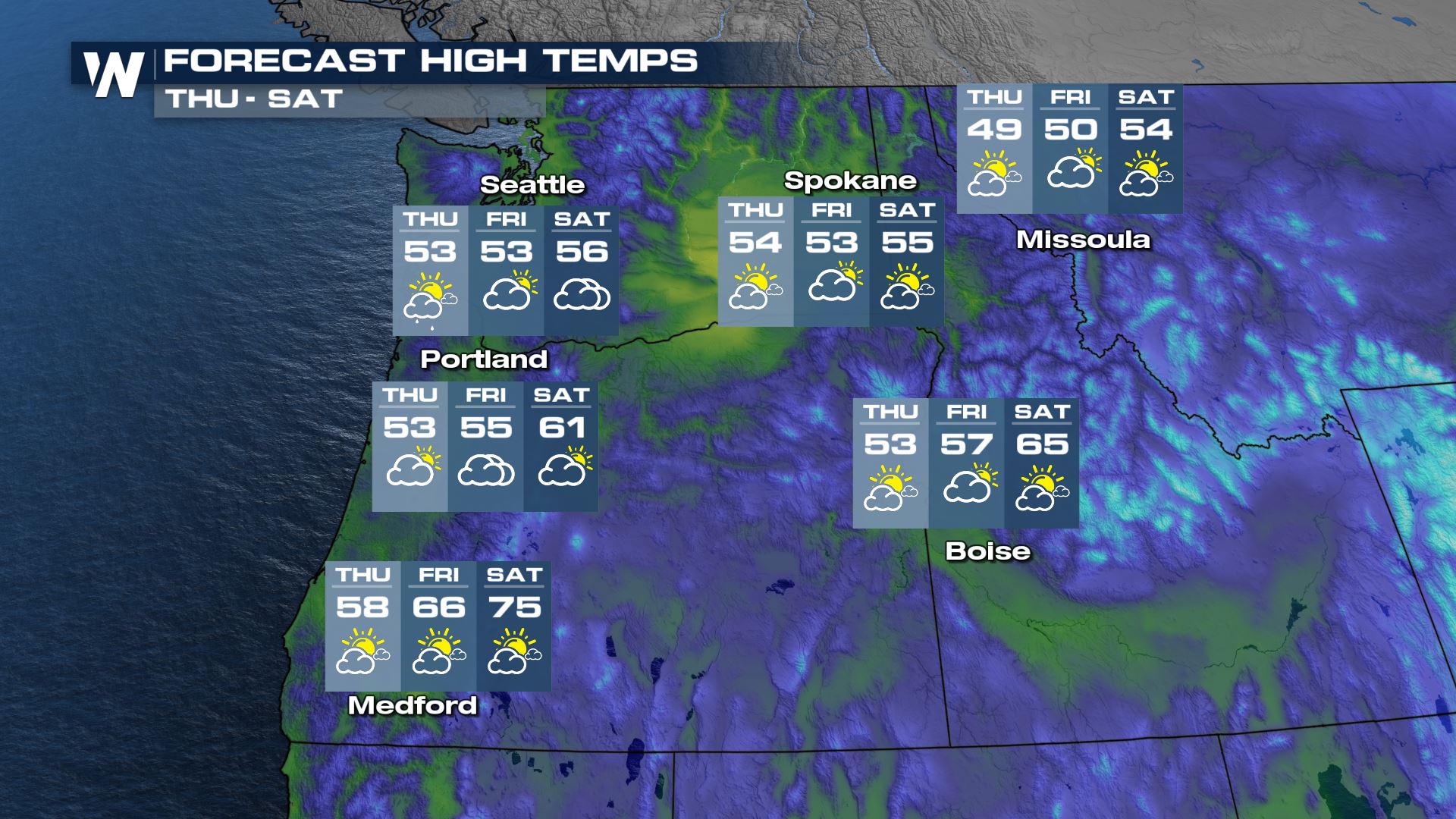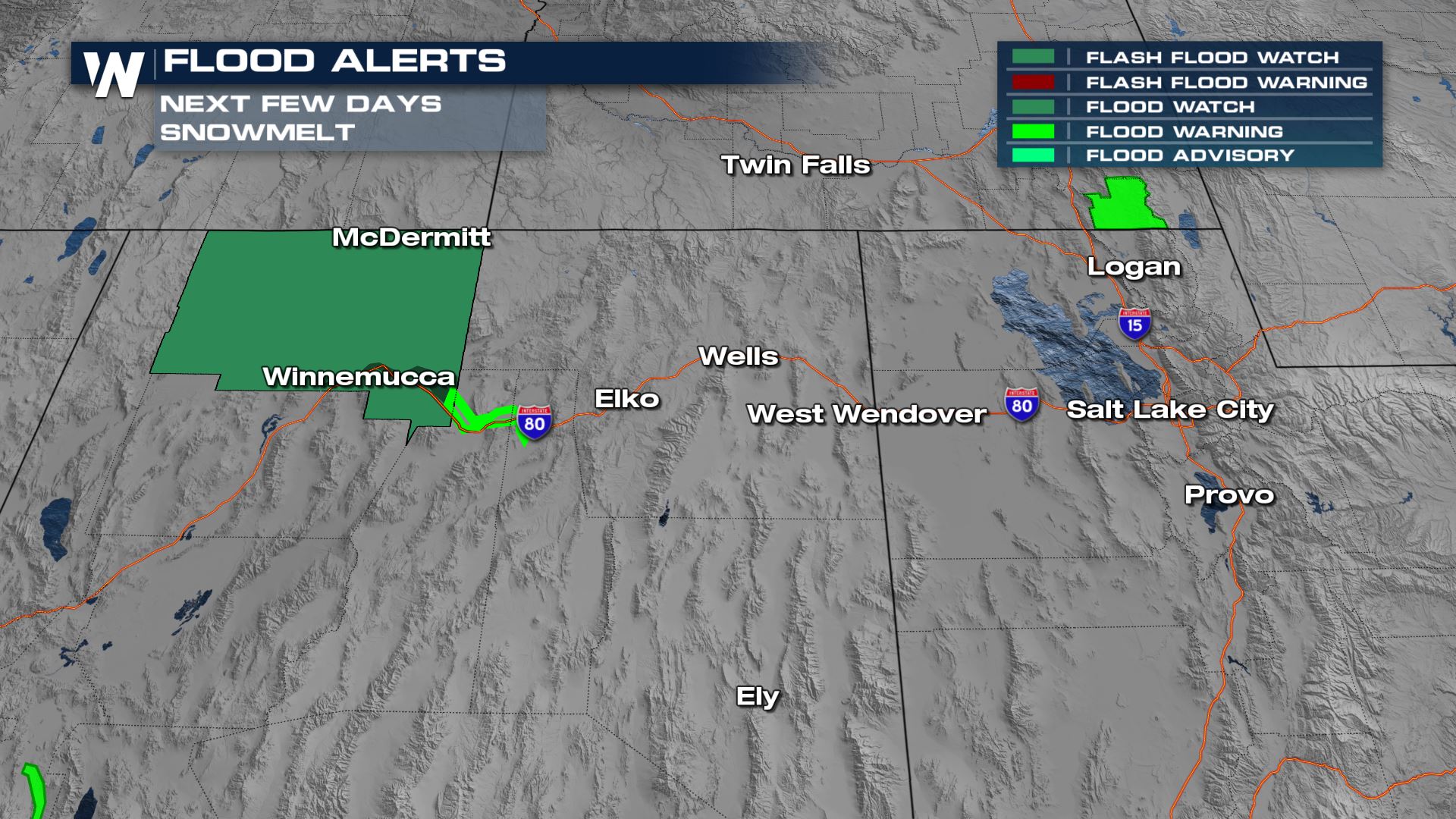 We'll continue to monitor the area for new alerts issued. The latest can also be found in your west regional forecast, :50 past the hour on WeatherNation