It's that time of year: severe weather, temperature swings, blossoming flowers, and rapidly increasing temperatures in the desert Southwest. In Phoenix, Arizona those rising temperatures could lead to that city's first 100-degree reading so far this year. A building heat wave across the desert Southwest could spike temperatures to the century mark in Phoenix for the first time since September 19th of last year. The forecast calls for temperatures to rise to at or near 100 degrees later this week and into the weekend. If Phoenix does hit 100 degrees, it would come earlier than that city's typical first 100-degree reading, which normally falls in early-to-mid-May.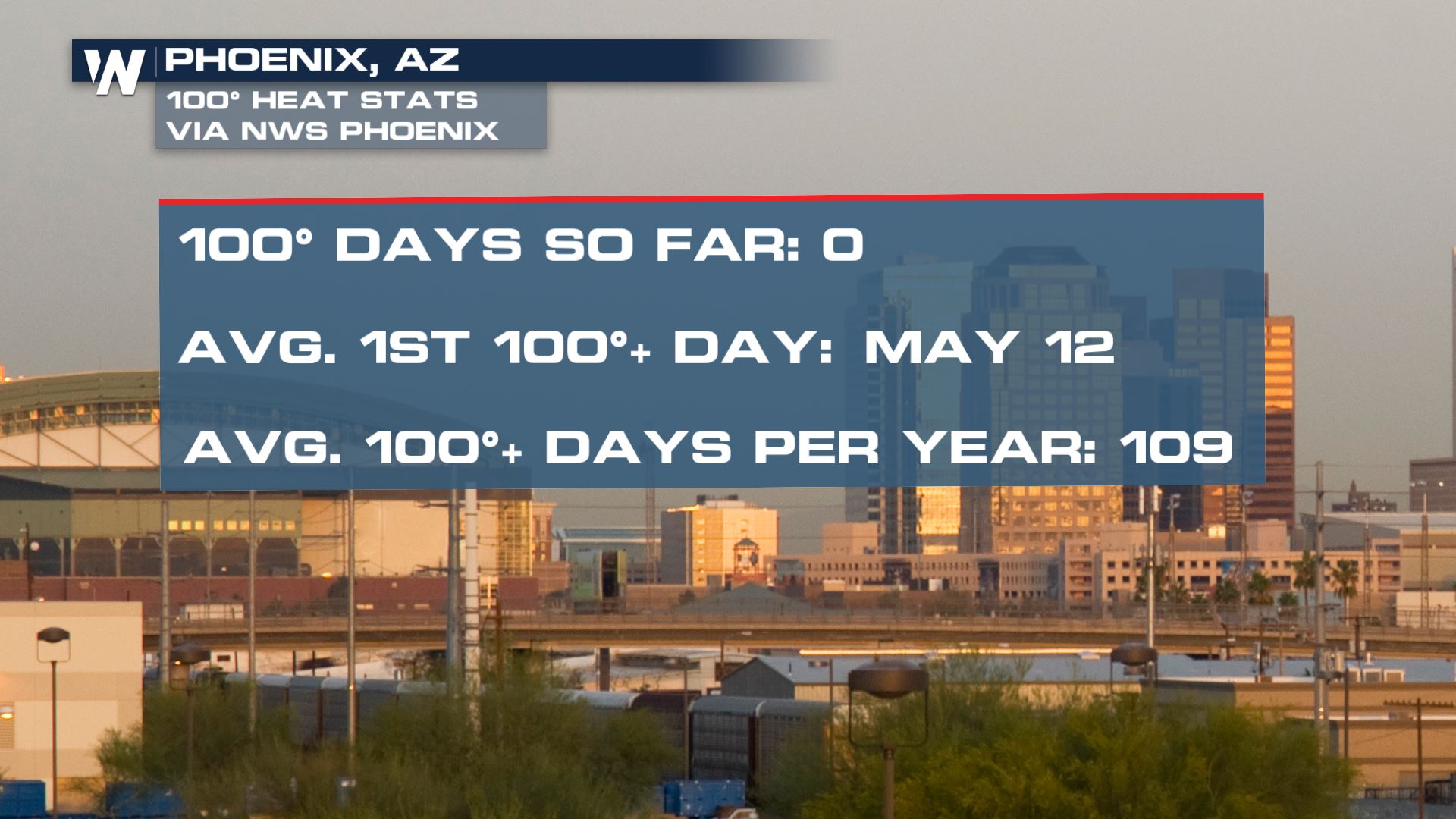 Of course, Phoenix is no stranger to 100-degree days. The Valley of the Sun averages about 109 100-degree days per year, and they normally start in mid-to-late spring. By April and May, the sun angle is higher, increasing solar radiation throughout the desert Southwest. Also, perhaps more significantly, Pacific storm systems start to shift further north, reducing cloud cover and daily rain chances. Of course, that in turn tends to further boost temperatures around this time of year. Phoenix's hottest months of the year are typically June and July, when cloud-less, sunny days typically rule the skies. By August, the monsoon season kicks in, bringing with it daily shower and storm chances that can chip away at extreme heat. Phoenix is forecast to gradually build on temperatures as the week wears on, with highs climbing into the upper 90s by Thursday and Friday. By Saturday and Sunday, temperatures will probably get close enough for triple-digits to be within sight.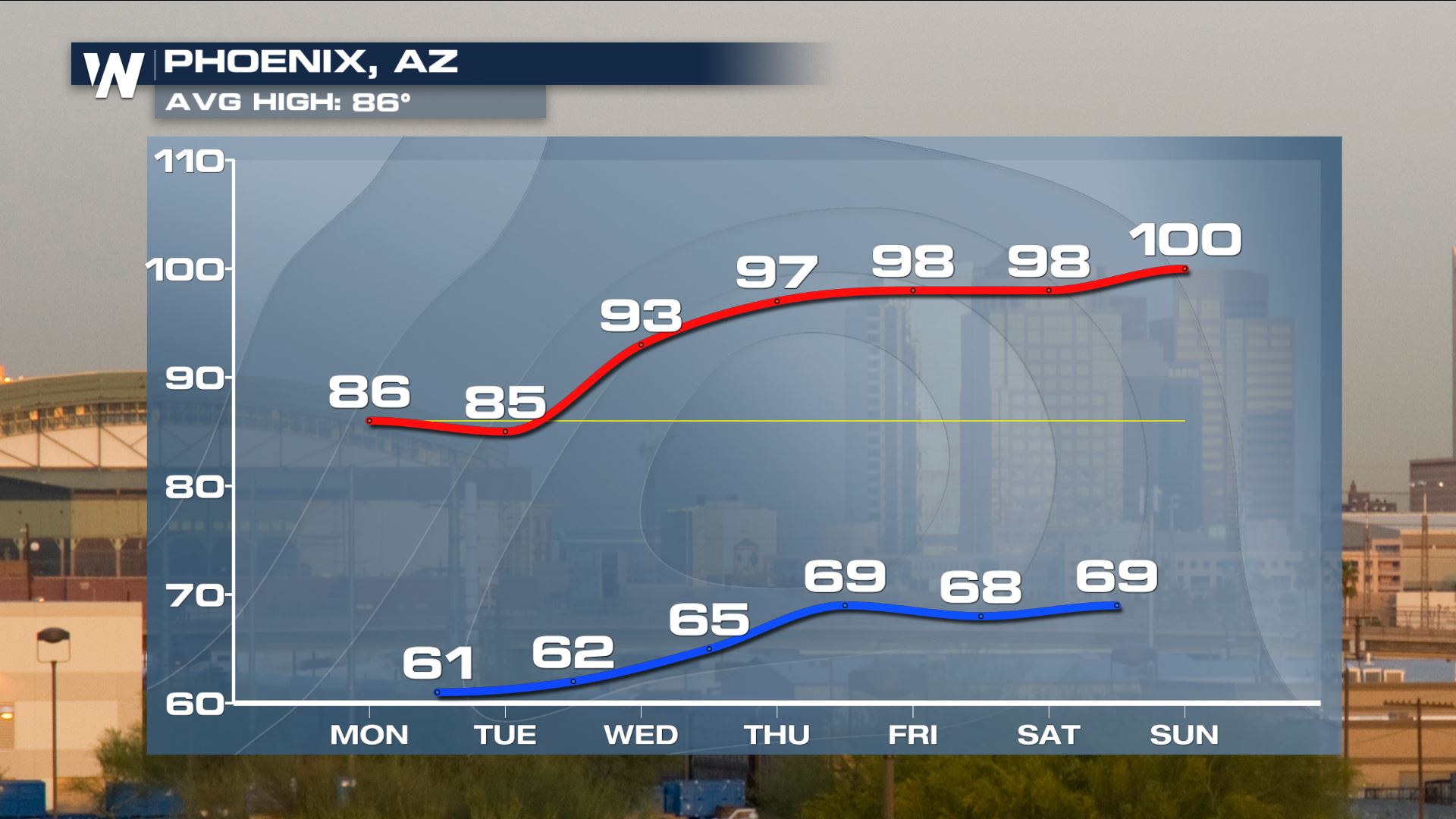 Last year, Phoenix first hit 100 degrees on April 26th, and in 2018, the city's first 100-degree-plus came on April 10th. Stay with WeatherNation for the latest, and to see if whether or not Phoenix is able to hit 100 degrees this week.