The next round of crew members, including two American astronauts, are set to launch to the International Space Station on Wednesday from Kennedy Space Center in Florida. The plan to go through with the launch was in question over the weekend as NASA assessed damage from Hurricane Ian, which brought heavy rain, storm surge, and gusty winds to the area late last week. Crew members will be riding in the Dragon Spacecraft launched with the Falcon 9 rocket.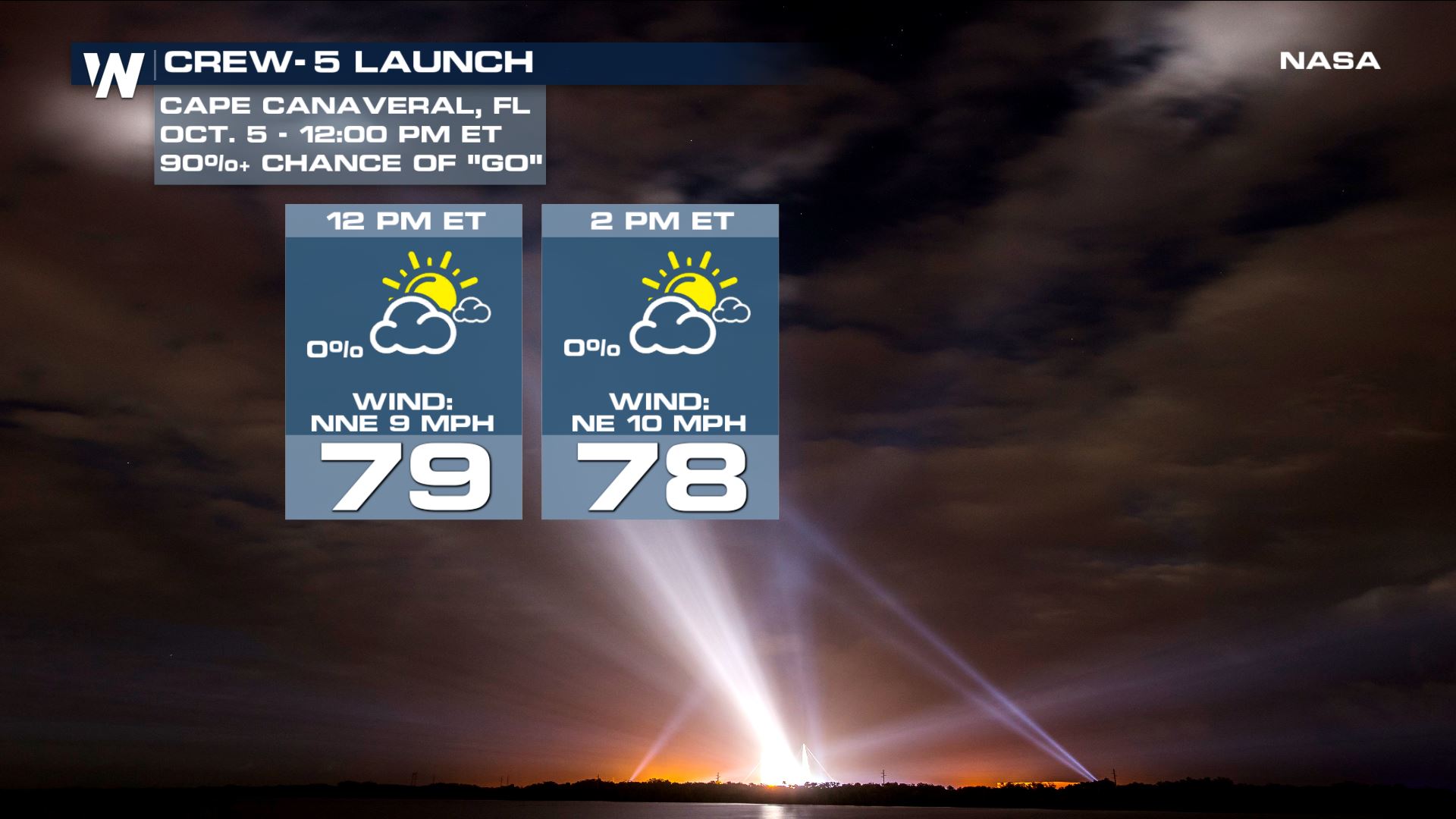 Weather conditions are near optimal for launch, with a less than 10% chance of violating weather conditions are the open of the launch window at noon EDT. Winds at the surface will be a bit breezy out of the northeast around 10 mph.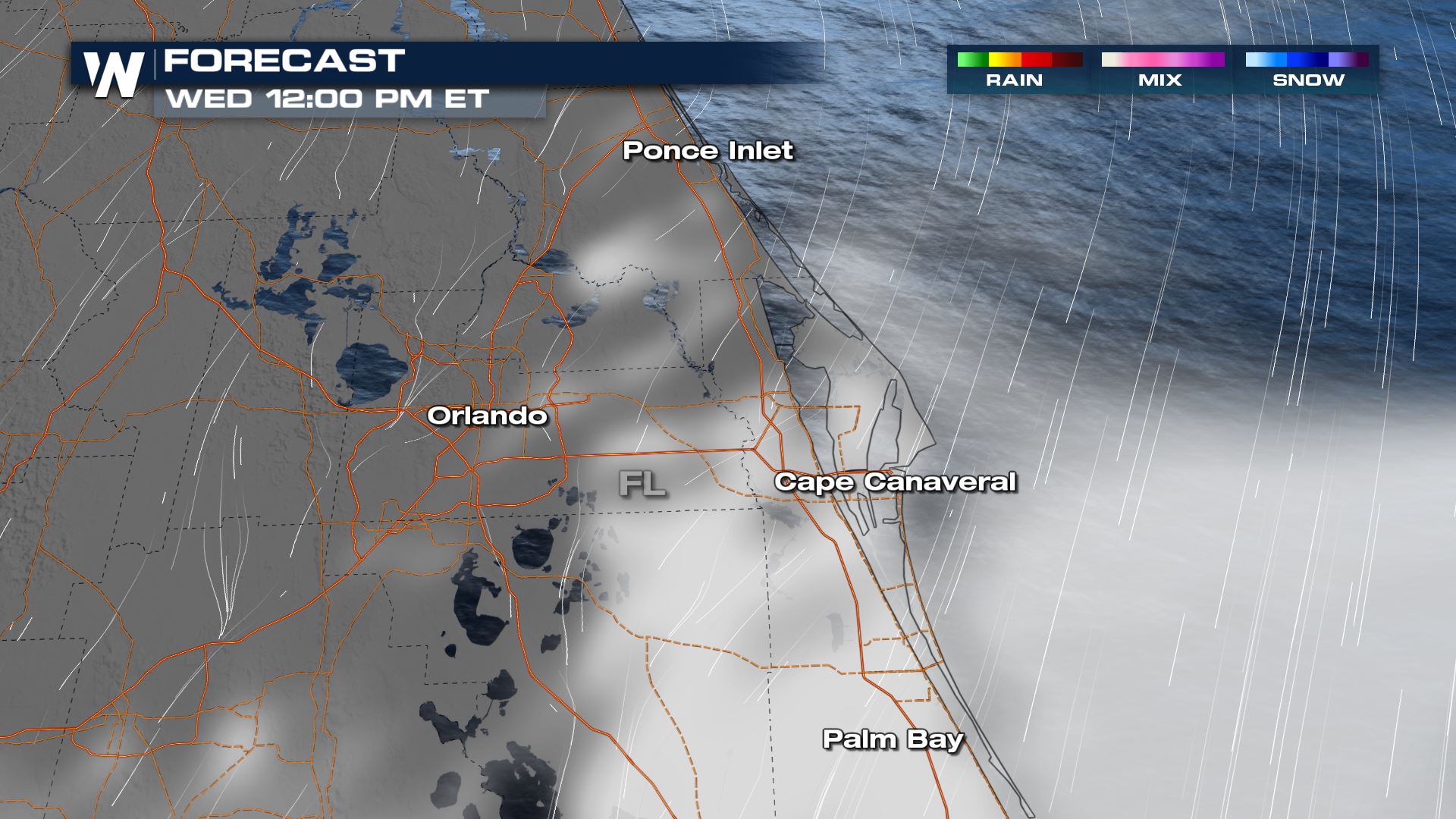 Our forecast model shows a chance for some cloud cover but they are not expected to be cumulus clouds, which can delay or stall launches.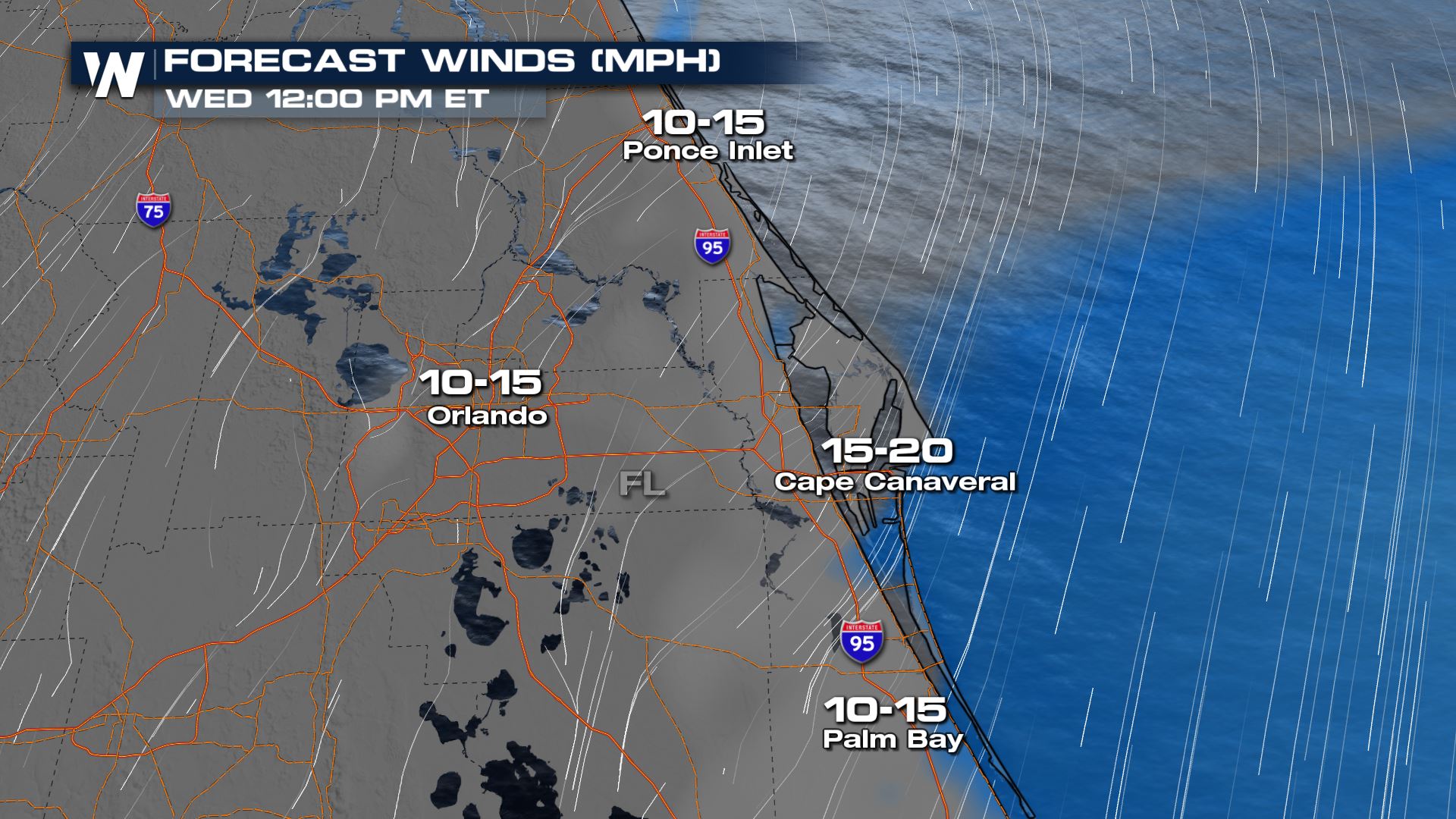 In the rare event the launch is delayed, weather conditions appear clear into the weekend.