Another round of big boomer storms for the Front Range and Plains of Colorado today. Golf ball size hail was reported moving over I-25 North of Boulder early Tuesday afternoon backing up traffic.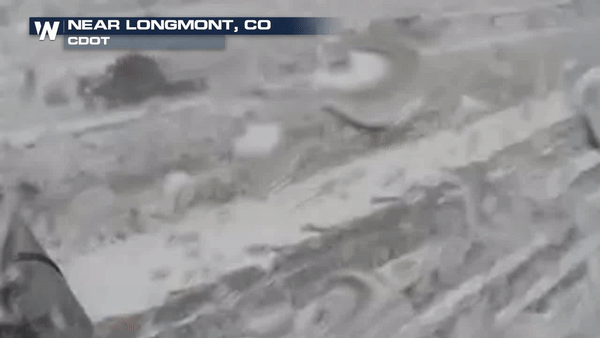 The same storm that dropped the hail north of Denver continued to produce large hail and even dropped a brief tornado in Weld County about 60 north of the Denver Int'l Aiport https://twitter.com/WeatherNation/status/1009175802267643905 Large hail damaged these Police vehicles in Weld County earlier today as a Tornado Warned storm moved through the area. https://twitter.com/WeatherNation/status/1009185672945471488 Golf ball size hail was also reported south of Denver in Greenwood Village, CO near the Tech Center. Some reports of baseball size hail as well.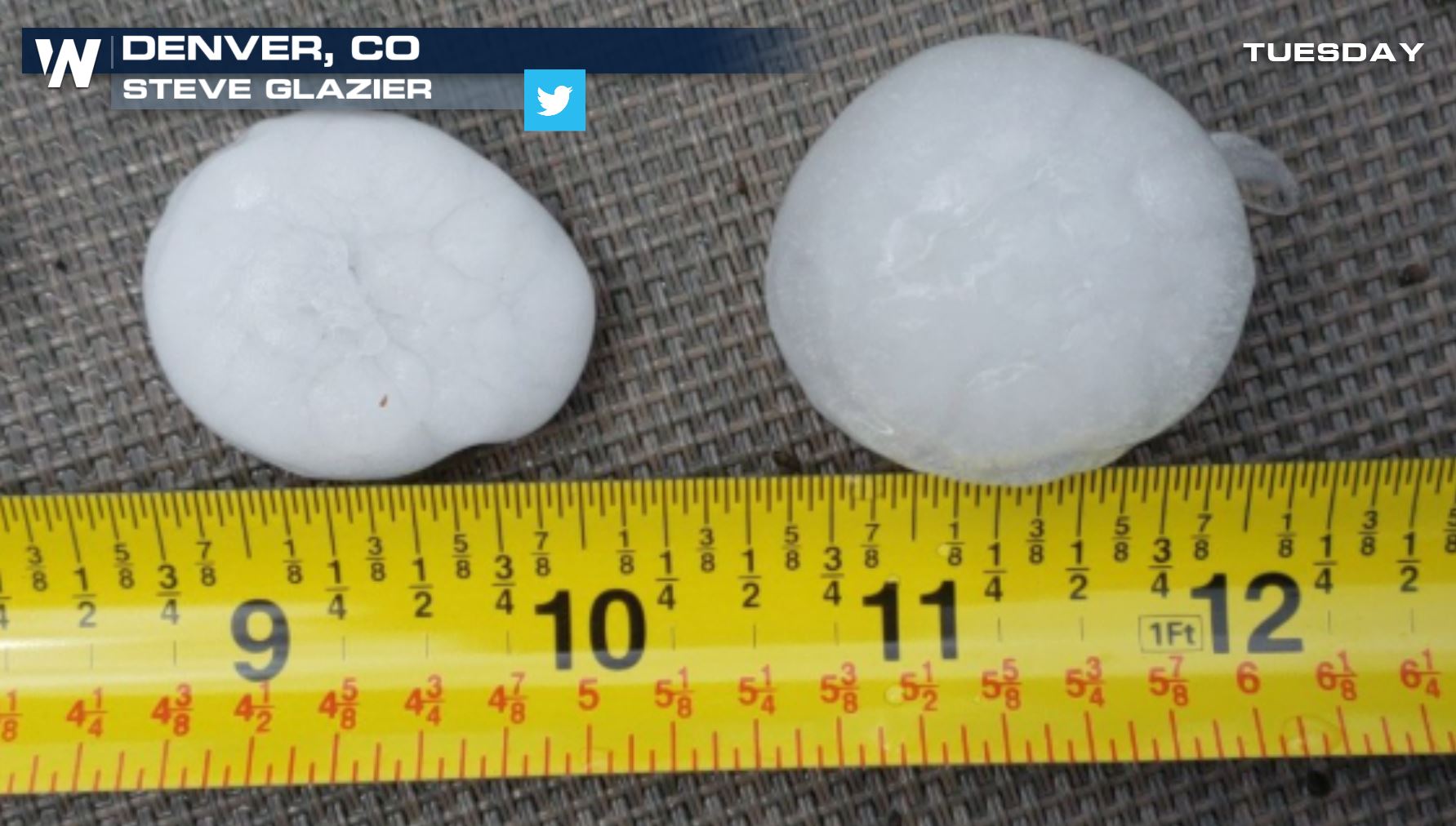 Remember, Denver is one of the hail capitals of the country so the Mile High City is no stranger to hail storms; however, golf ball to baseball size hail is a little bit of an exception. On Monday, Denver saw golf ball size hail as well. The lightning show on Monday night was no slouch either.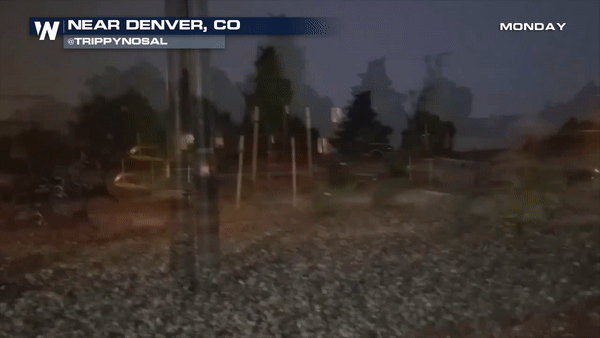 These strong storms will continue for much of the evening so please stay alert! A Tornado Watch is still in effect for much of Colorado until 7pm MDT.  A Severe T-Storm Watch is also in effect until later this evening for much of western Kansas.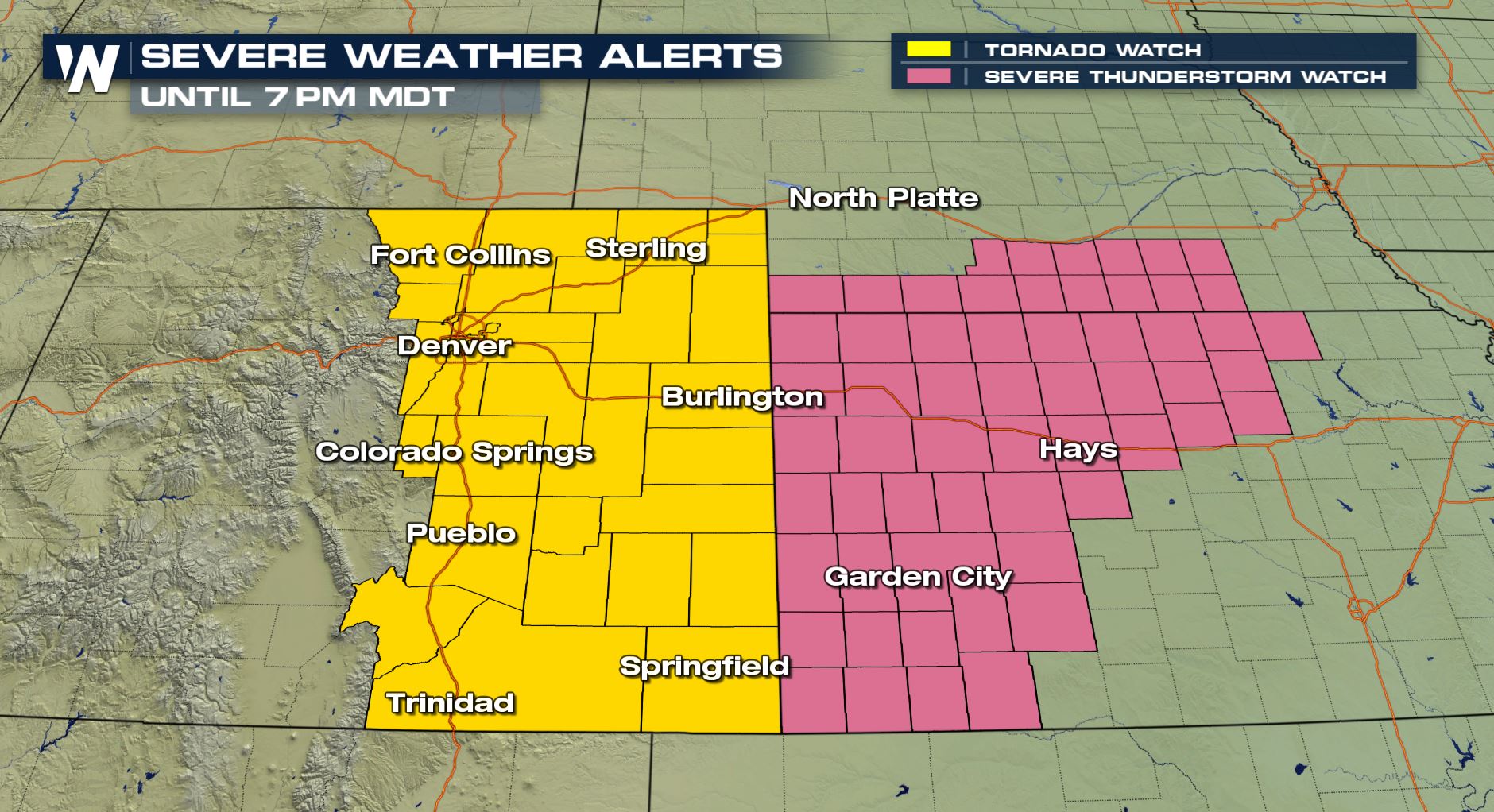 Meteorologist Merry Matthews