Ice reports have been trickling in as power outages continue to climb across the MS and OH Valleys. Some reports have topped half an inch! Lower amounts have been found across the Midwest and into the Ohio Valley, but totals may increase into Friday morning as another swath of freezing rain moves in.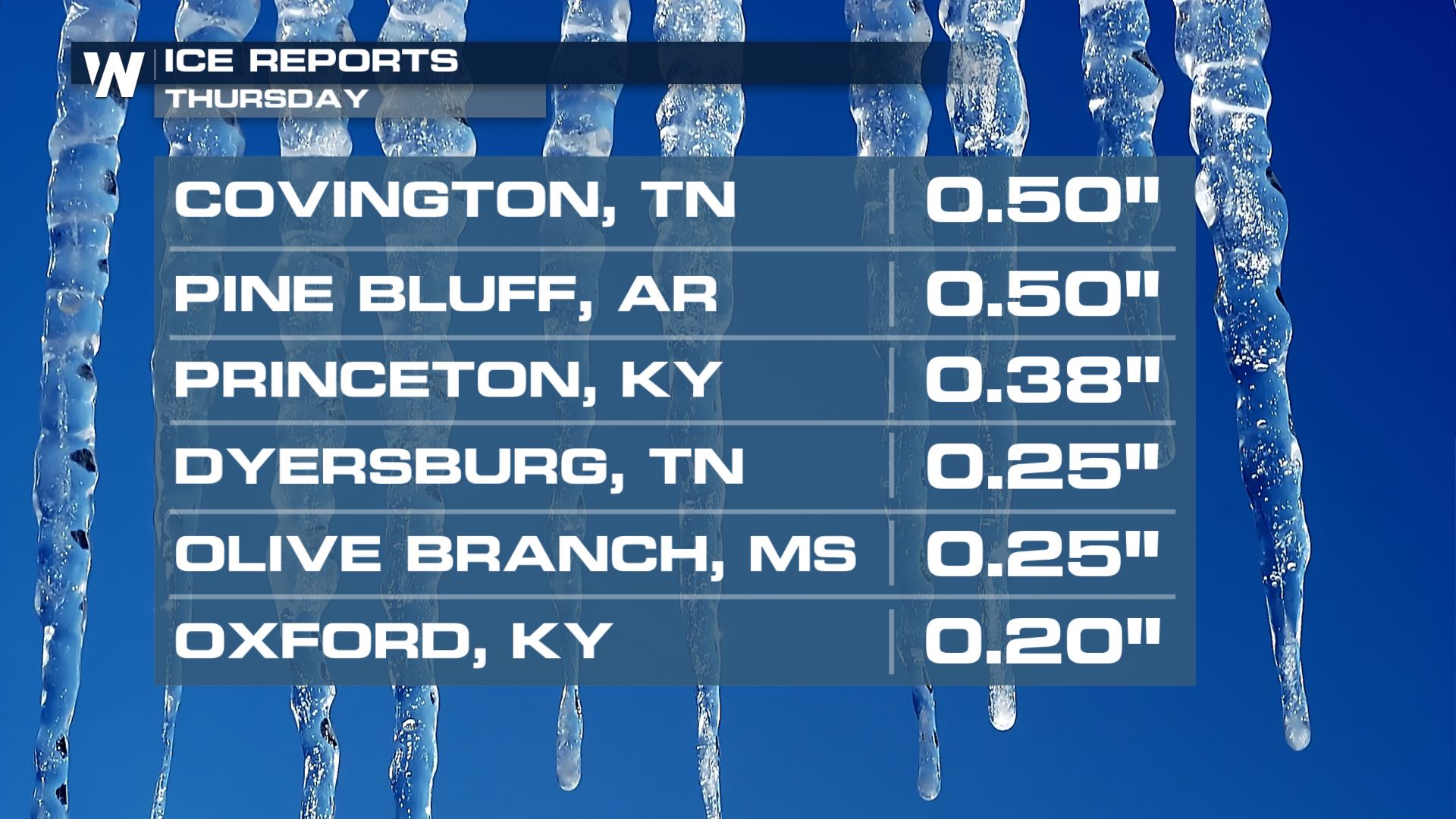 https://twitter.com/WeatherNation/status/1489403334083686412 Even though the heavy winter precipitation is coming to an end gradually, travel is not recommended Friday. It will take time for crews to clear the roads from the ice and snow, and temperatures will remain below freezing. Major impacts means you are not only putting yourself, but also emergency crews in danger as well. Be patient!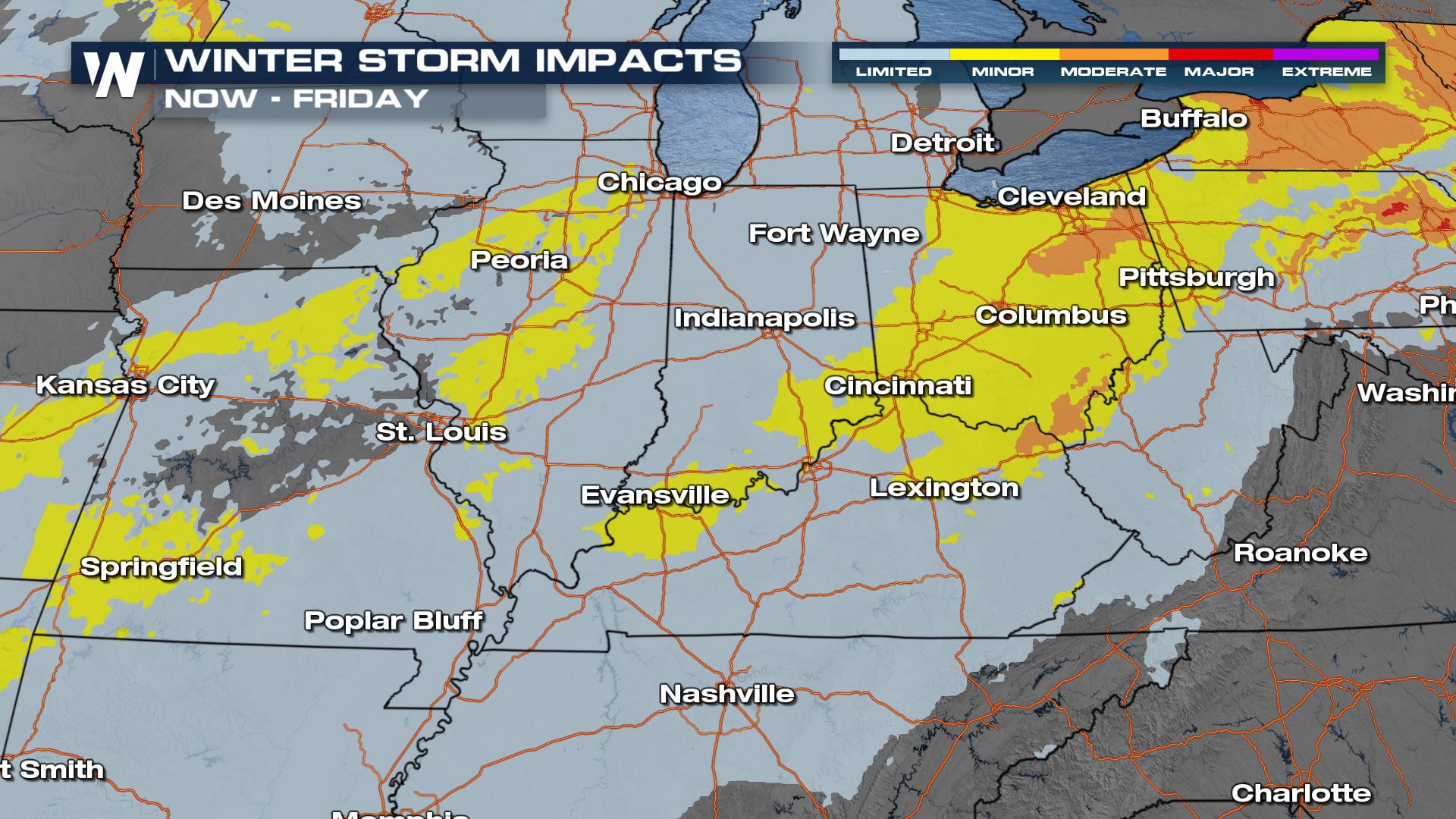 Stay with WeatherNation as we continue to detail the winter storm with snow, ice and rain. We are streaming 24/7 on Roku and Pluto.