Strong winds and very dry air will combine to create dangerous fire conditions again Monday, particularly into the afternoon across the southern High Plains. The Storm Prediction Center has issued an Elevated Risk for fire weather conditions across a large area, with a smaller defined Critical Risk, centered across northeast New Mexico. In addition, local NWS offices have issued Red Flag Warnings in anticipation of these conditions developing.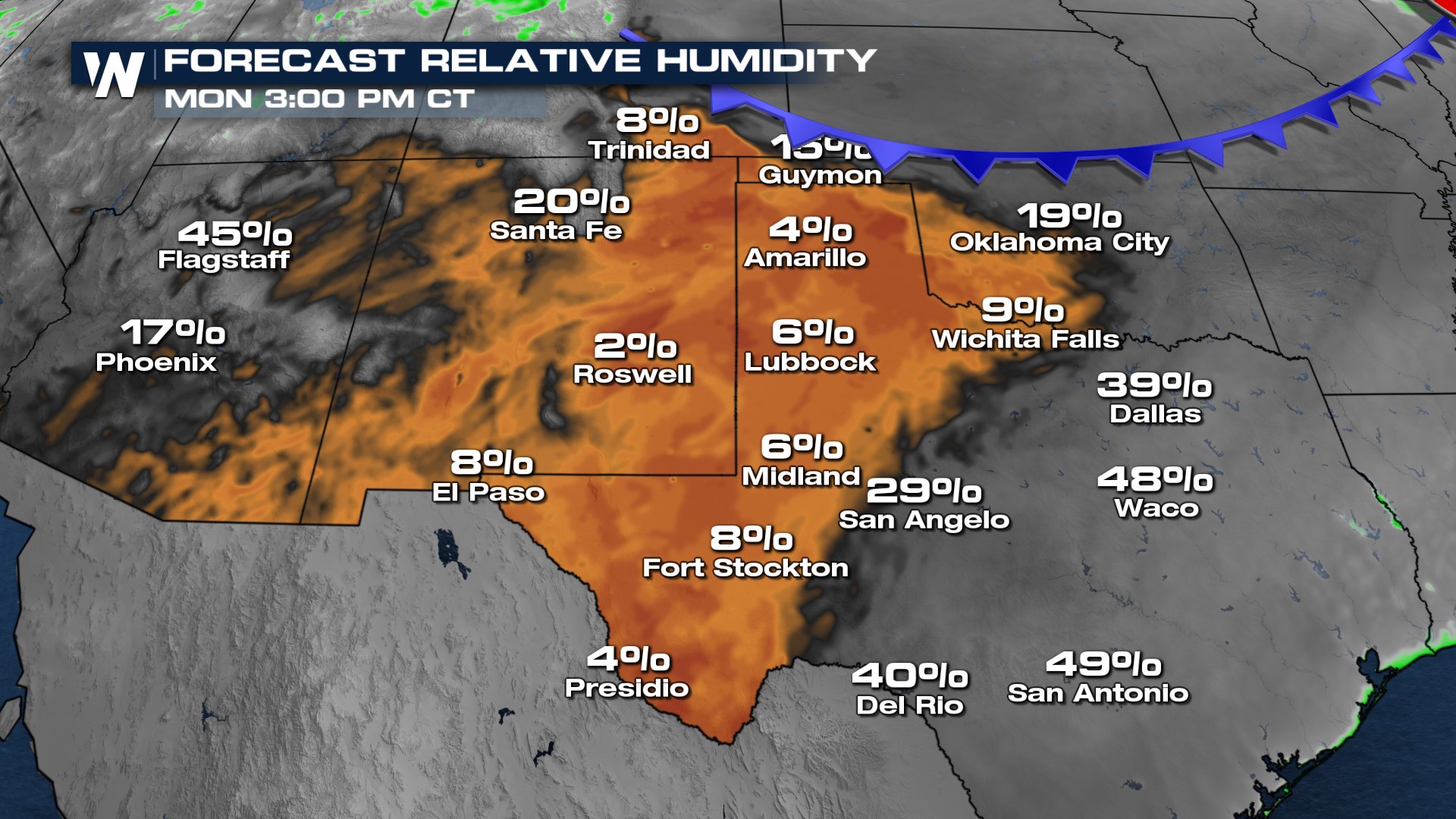 Often times the concern for fire weather conditions will grow when relative humidity levels dip below 20%. In this case, we'll see areas that show RH values in the single digits! In addition, winds will be very gusty at times, particularly across the High Plains and into the Front Range of Colorado, where readings over 60 mph will be possible. As a result, wind alerts are in effect for much of the region.A further complicating factor is the lack of moisture in these areas over a long period of time. The newest drought monitor indicates that severe drought has built in across a large geographic region, with areas of extreme and exceptional drought in both the Texas and Oklahoma Panhandles.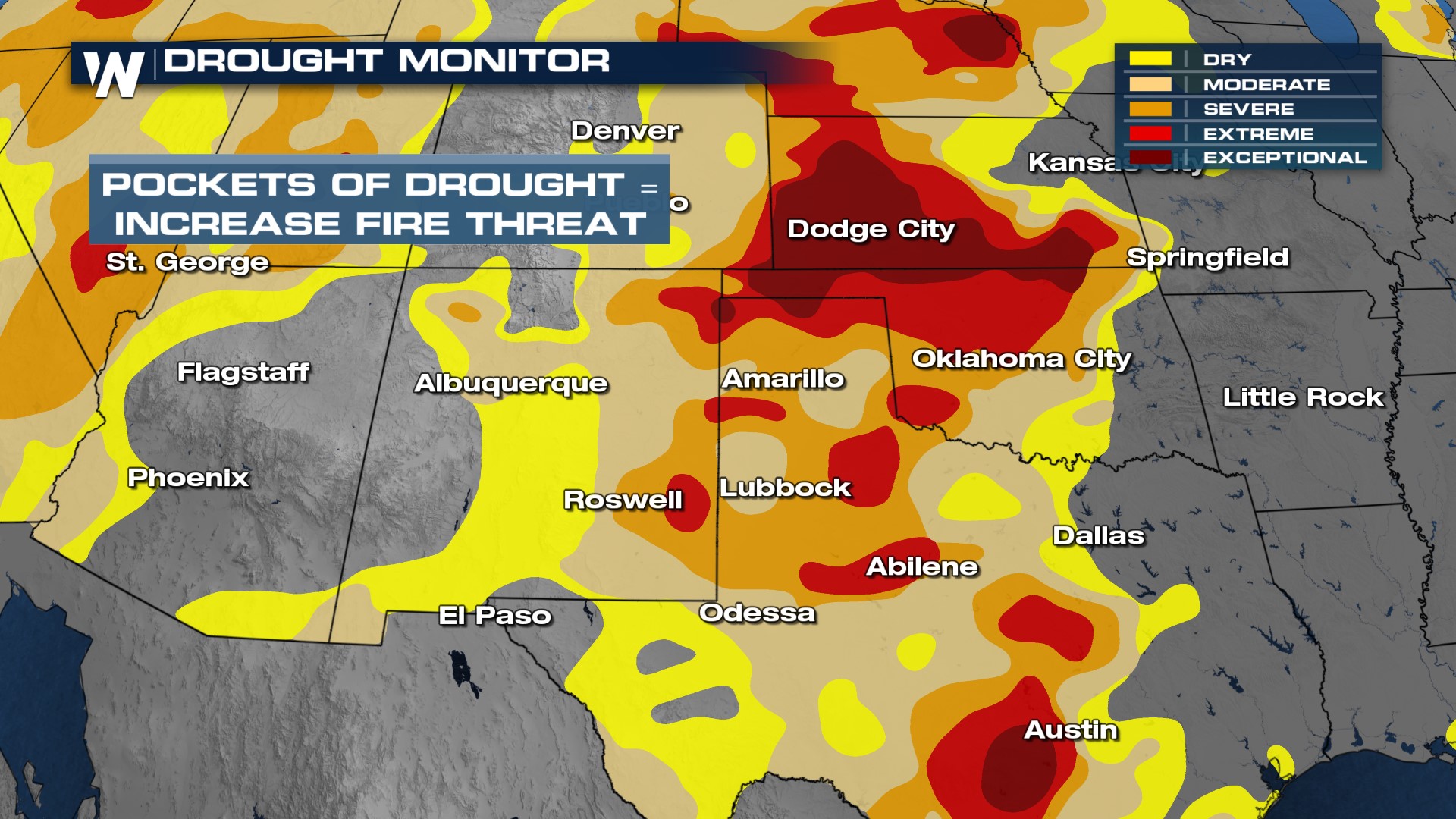 The big takeaway going into Sunday is this: Be careful with open flames! Any small spark could quickly ignite into a major, destructive wildfire! For the very latest on this situation, check out your central regional and western regional forecasts, at :30 and :50 past the hour respectively!