A strong ridge of high pressure will continue to impact the forecast for the Western U.S. over the next few days.  Expansive heat has made it's way into the Northwest and that will lead to some very dangerous outdoor weather conditions.
Severe Heat
Excessive heat watches/warnings and heat advisories are in effect for a large portion of Washington, Oregon and Idaho.  This means the risk of heat related illnesses (heat stroke, heat exhaustion) will be very high in these areas.  Expect afternoon highs in the upper 90s and lower 100s during the afternoon.
Temperature Forecast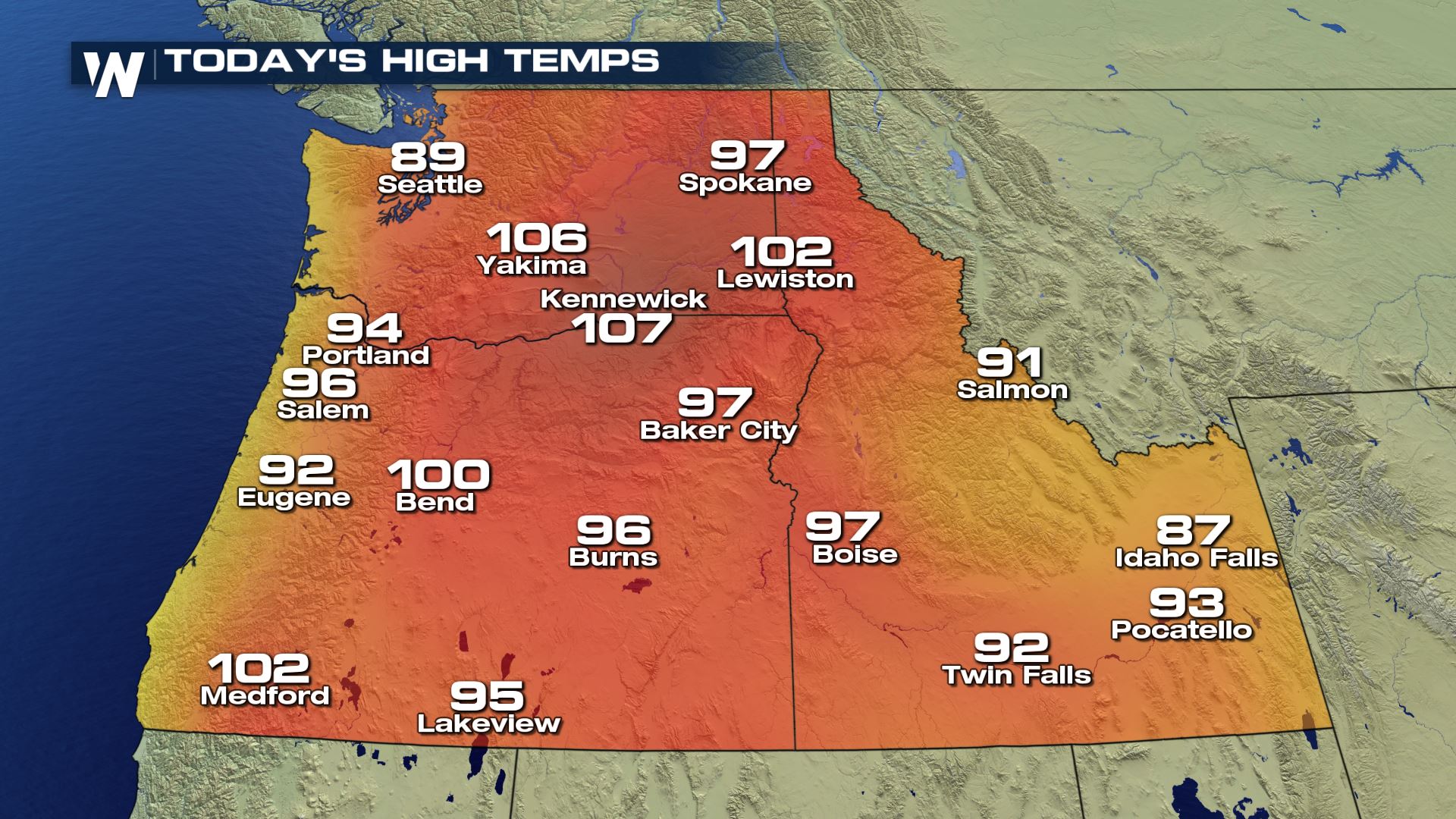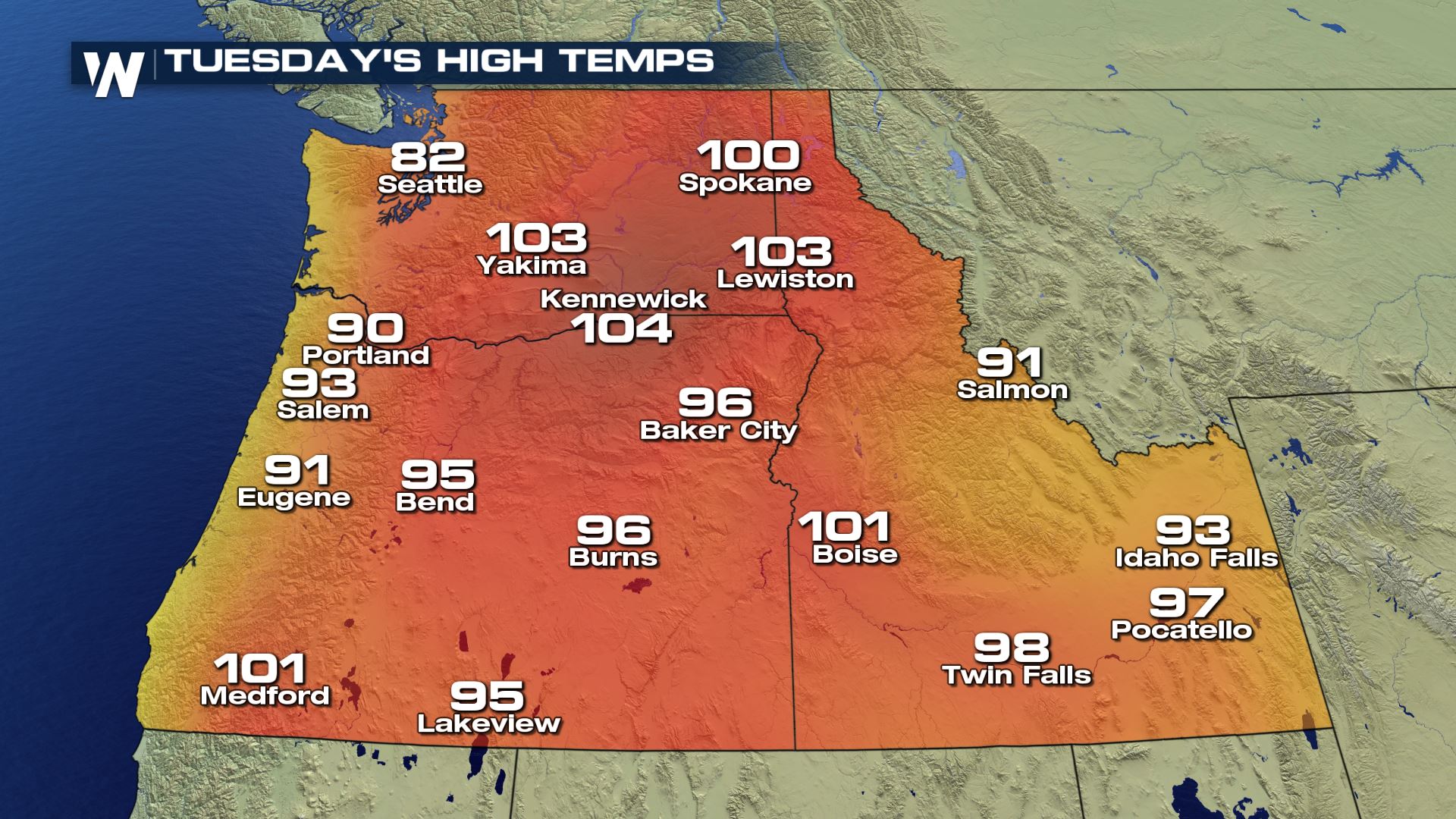 Take a look at this heat!  We are looking highs well into the 90s and the lower 100s for both Monday and Tuesday. You will definitely need to do your best to stay safe.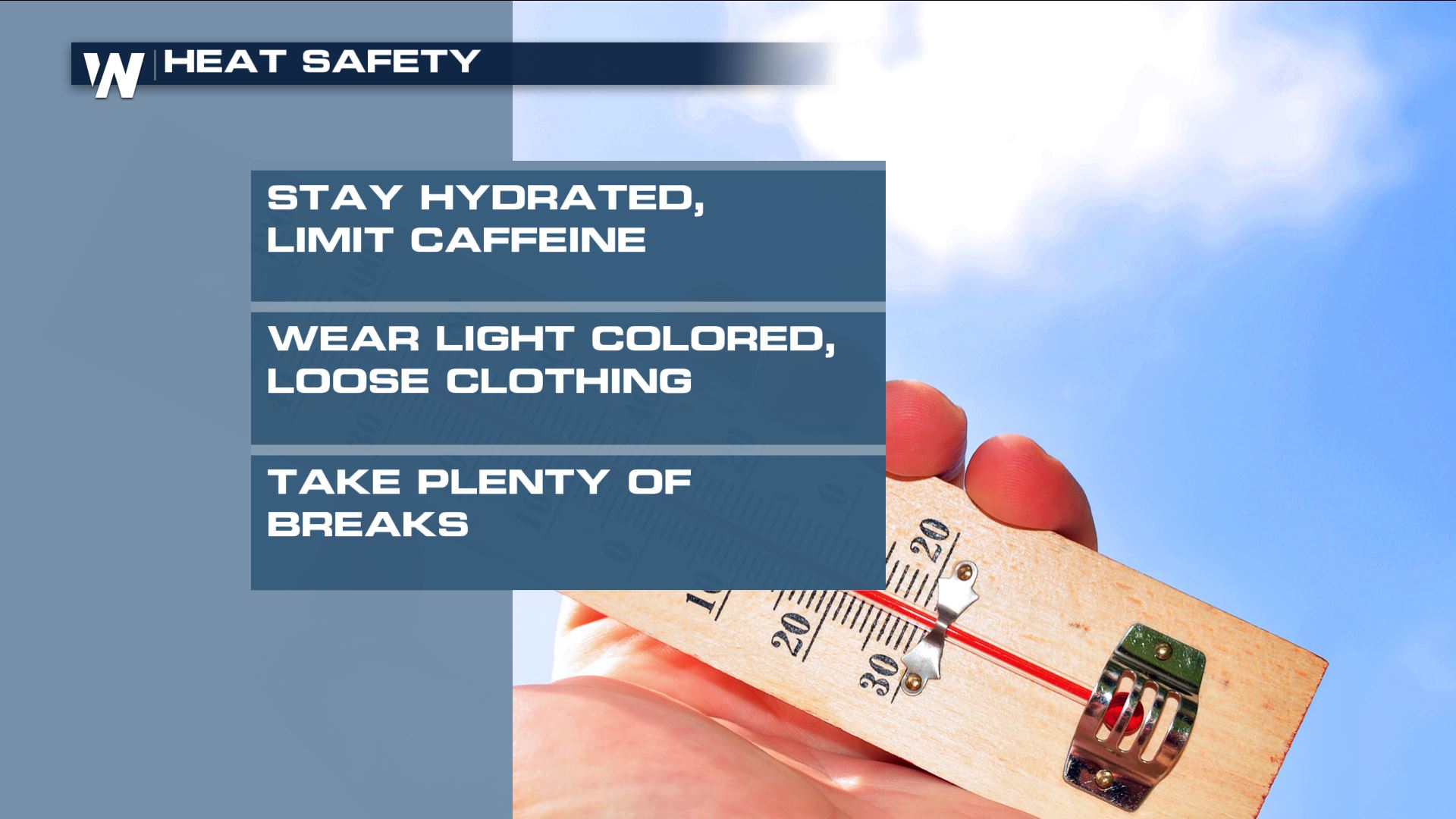 Stay tuned for more updates on today's heat forecast.