Cold temperatures have been well anchored across the Northern Plains and Upper Midwest for more than a week and now the frigid air has expanded southward, all the way to the Gulf of Mexico. More records will be set as the cold air moves to the south and east.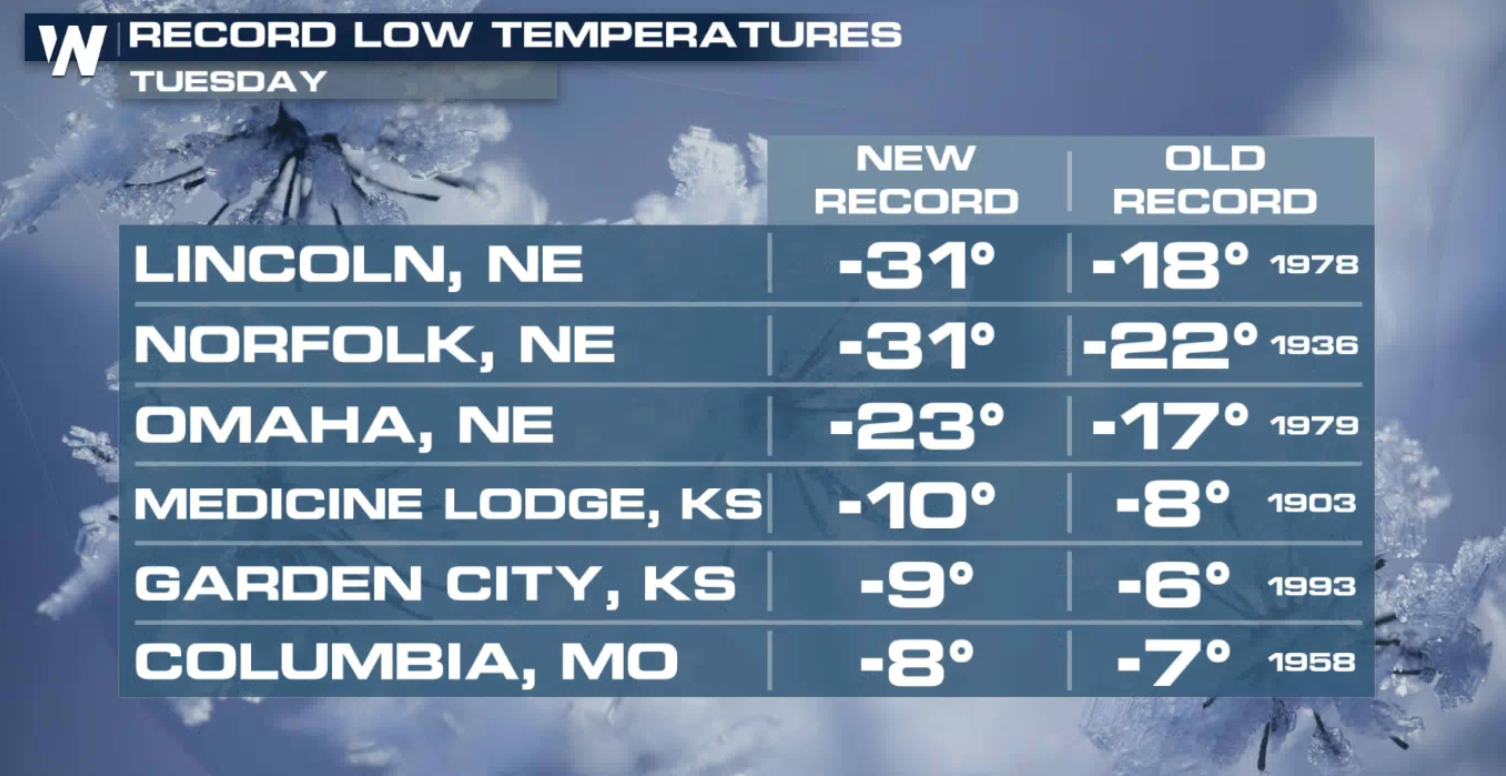 We have consistently been breaking record lows across the Central United States for over a week now. Sunday and Monday these record lows extended as far south as Texas and Arkansas. 1° in Texas? Yes that happened.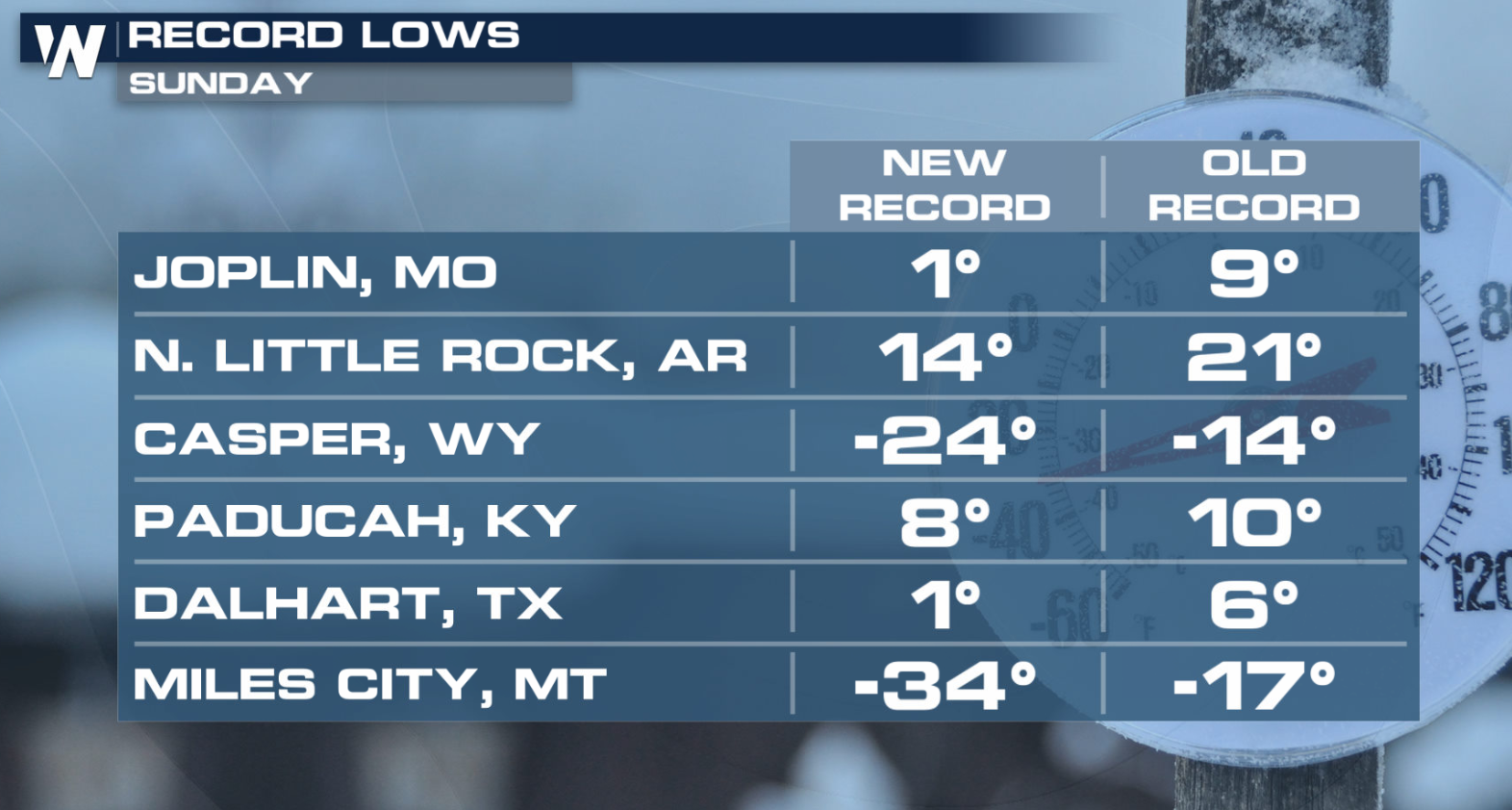 In addition to that, Monday morning's wind chills dropped down to the 40s and 50s below zero from the Plains to the Rockies.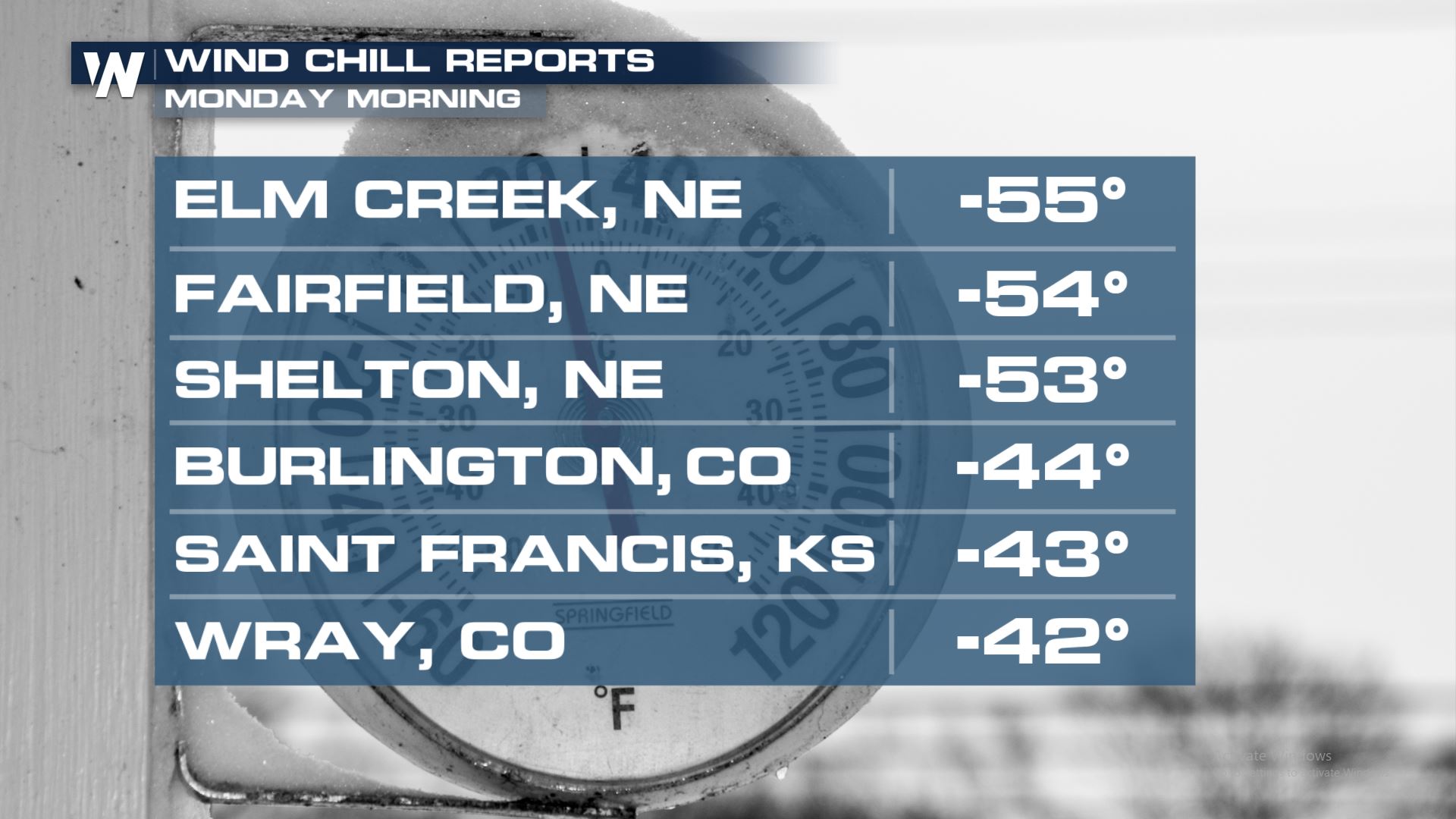 Wind Chill Forecast
Places like the Red River of the South will wake up to wind chill readings in the single digits Thursday morning. With this in mind, be sure to let your pipes drop and charge up your devices while your power is on as rolling black outs are possible in these spots.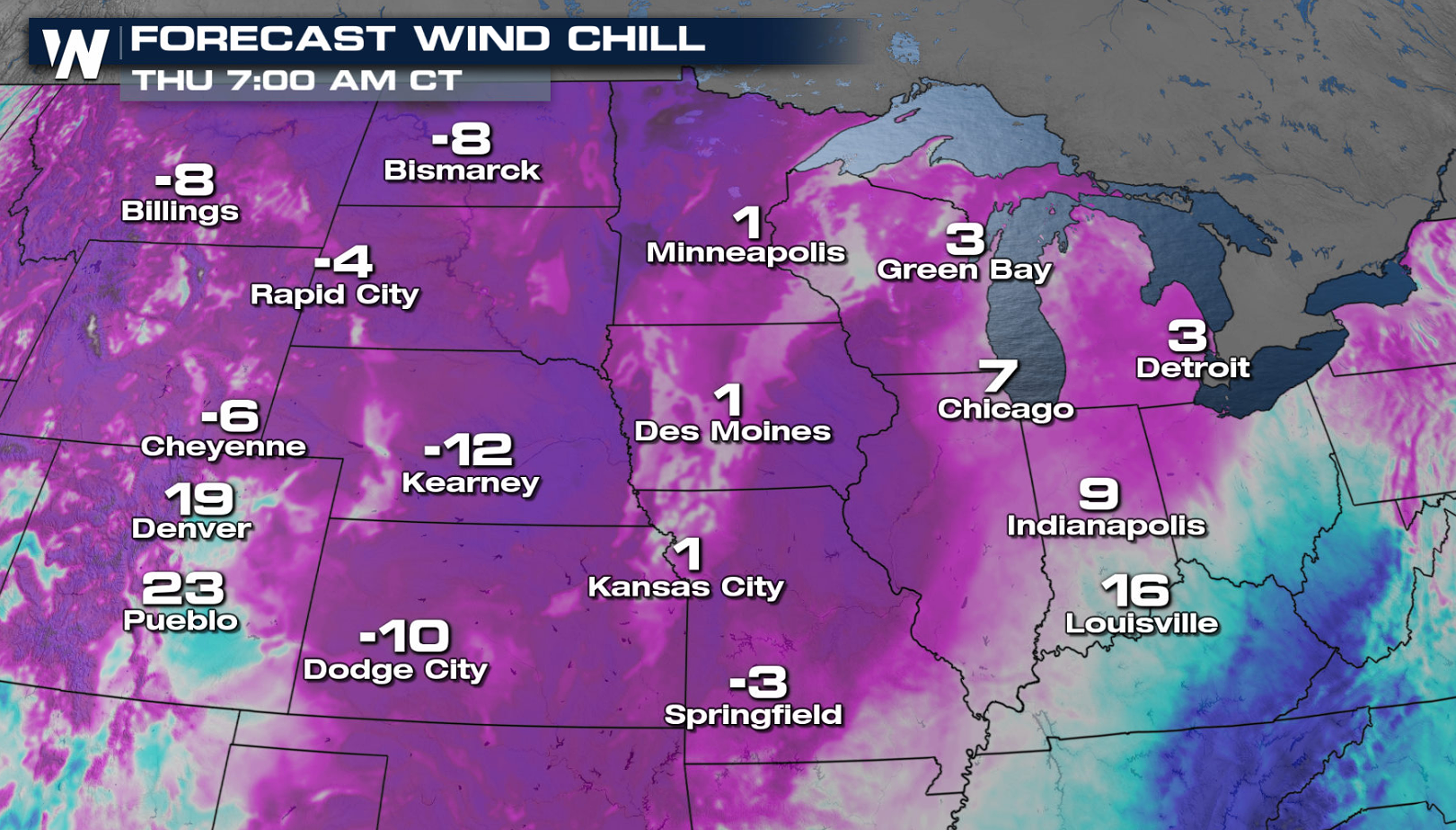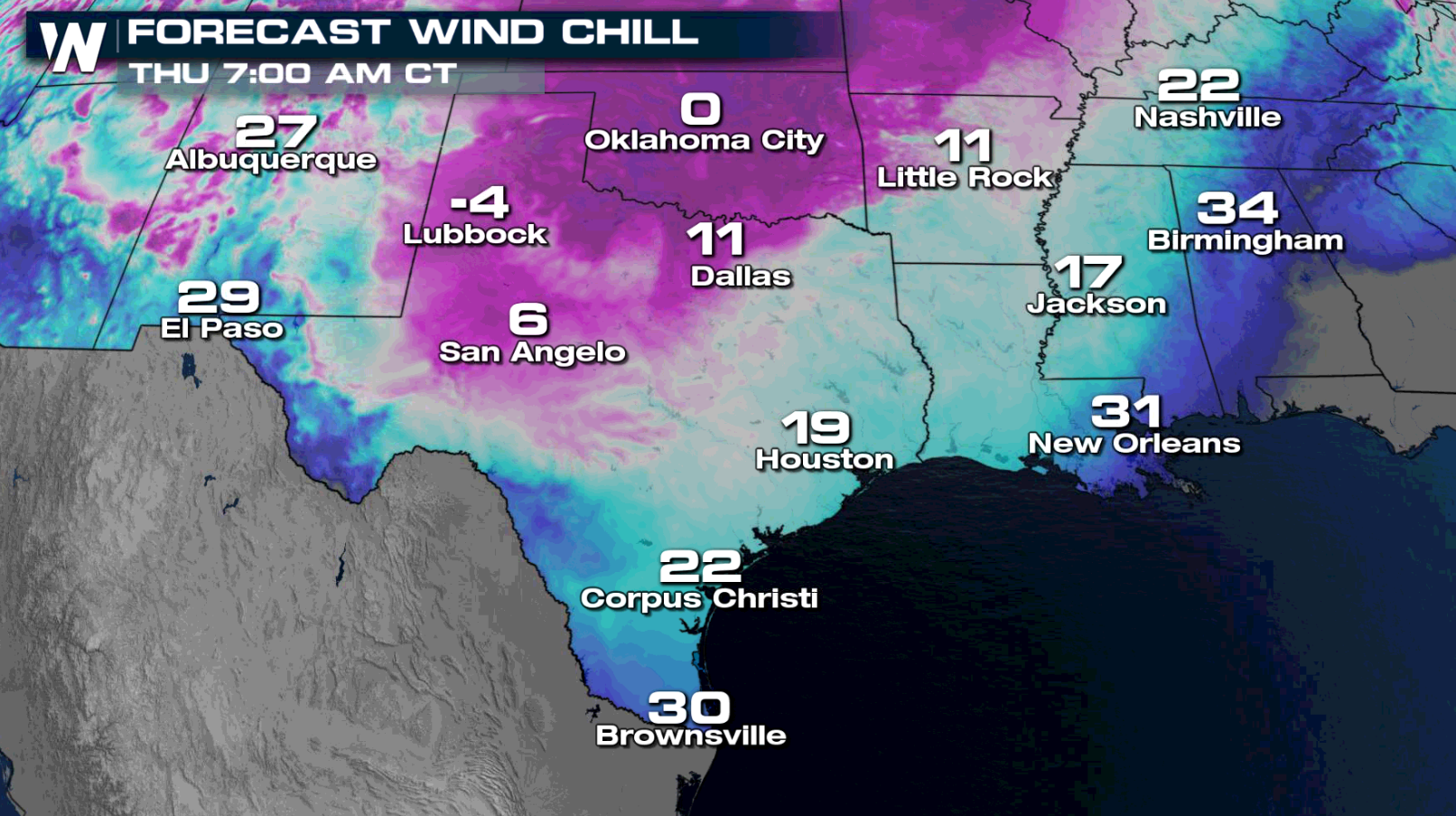 Wind chills will drop below zero again Friday morning in the northern Plains and as far south as northern Texas. It will feel like the 20s south to the Mexican border. These wind chills are dangerous and if you live in these areas you will want to stay indoors.  If you do go outside you will have to bundle up and protect that exposed skin.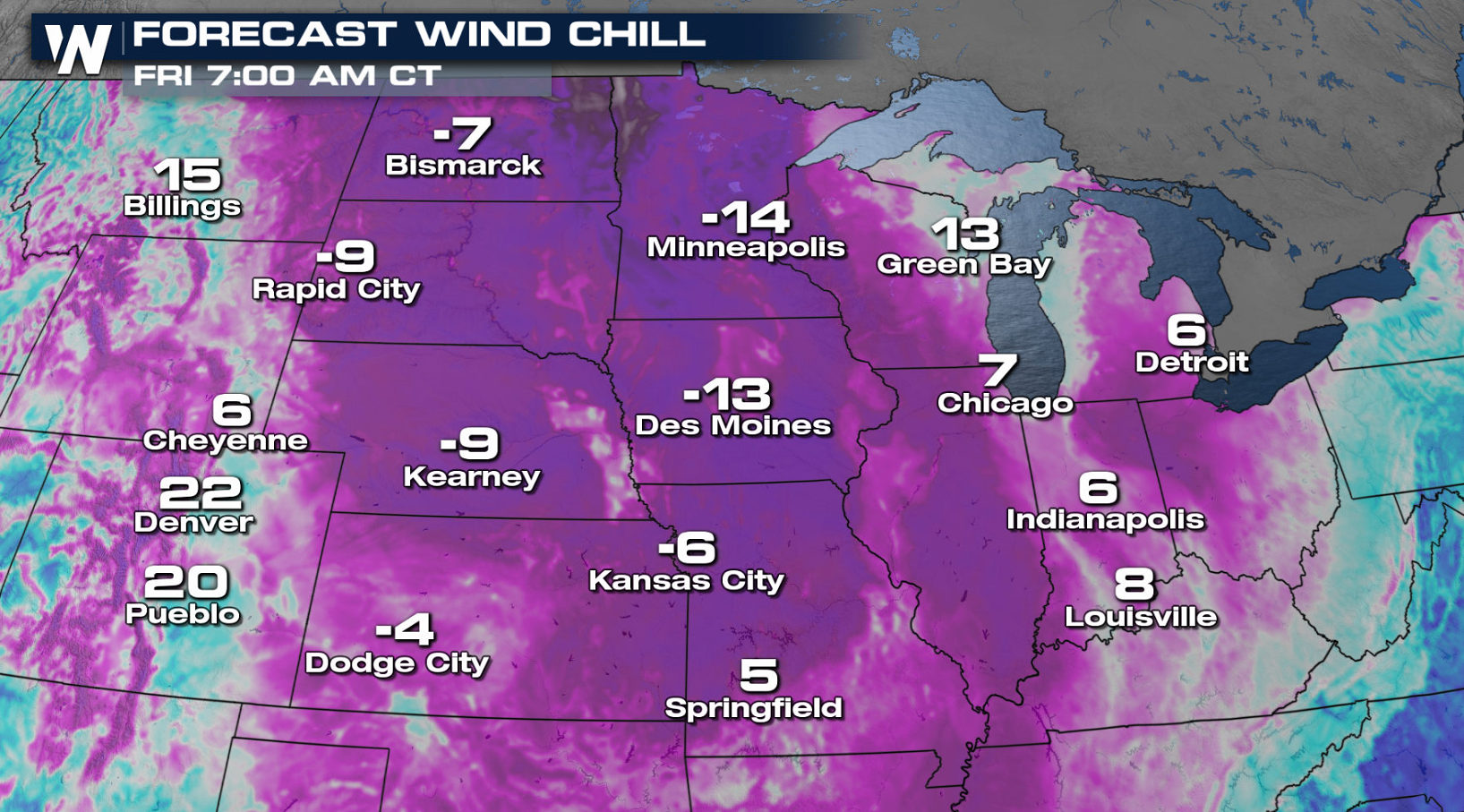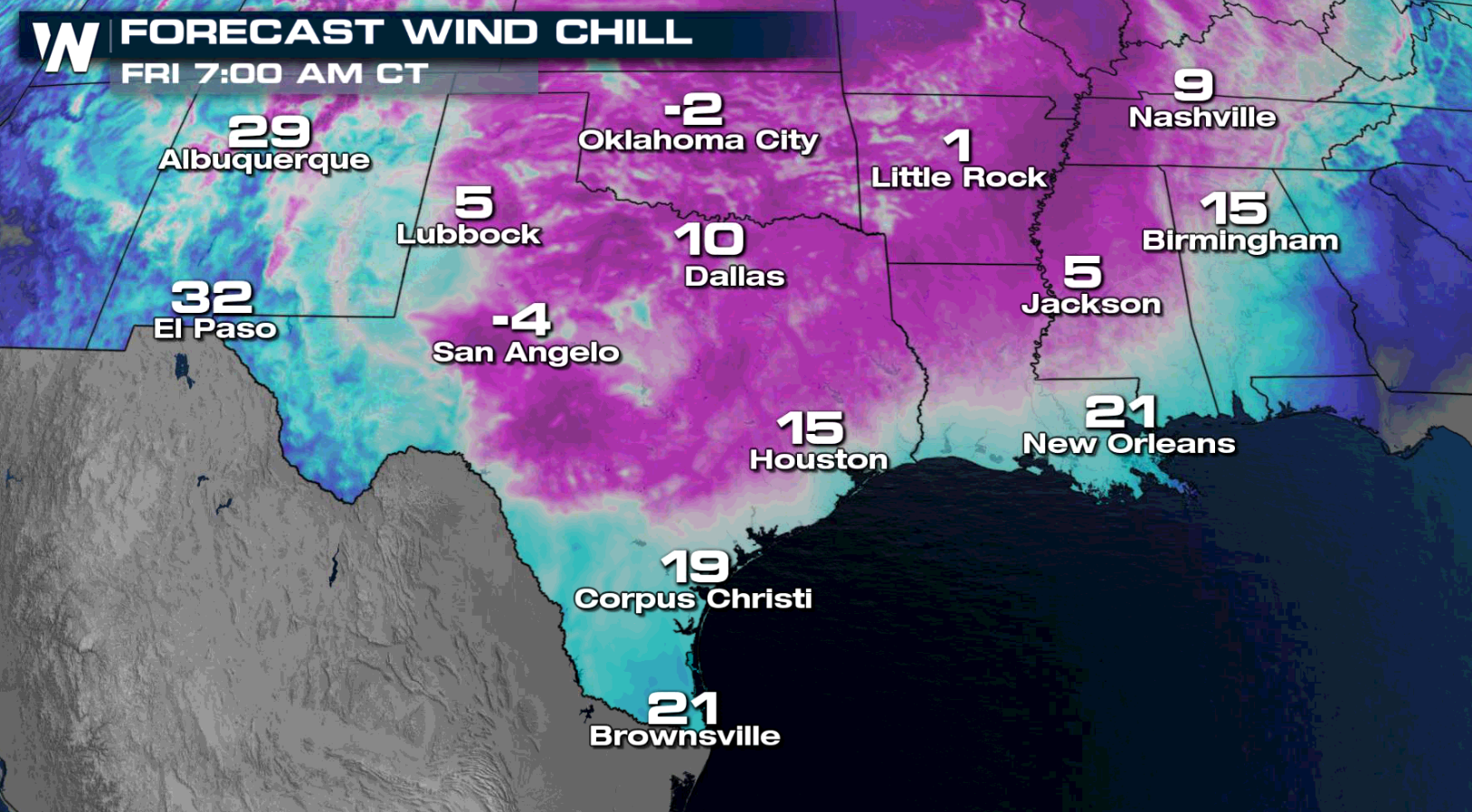 Temperature Forecast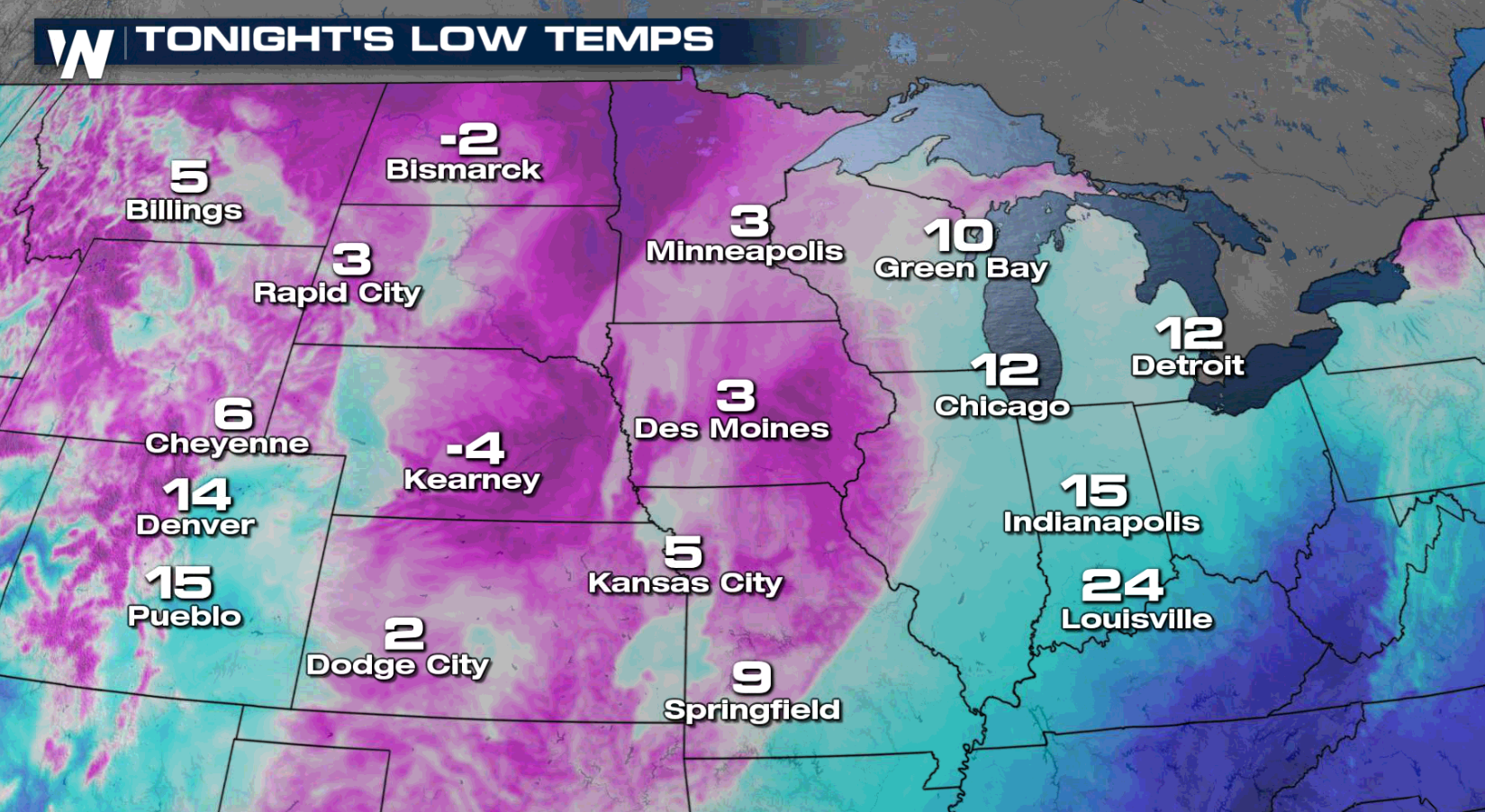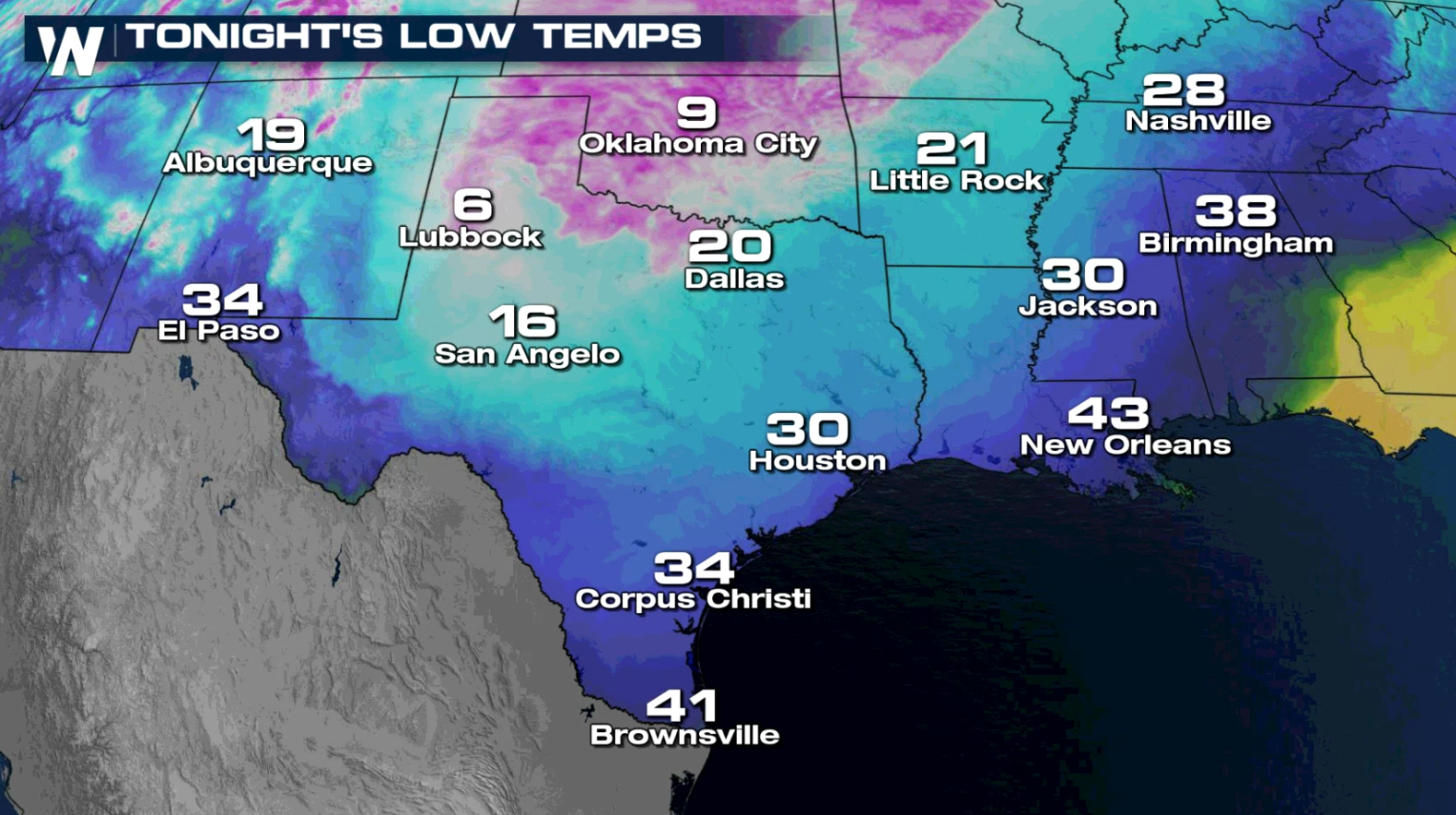 As temperatures moderate across the North, the air will become colder in the South. Temperatures will fall into the teens and 20s for lows as far south as interior Texas, with 30s along the Gulf coast.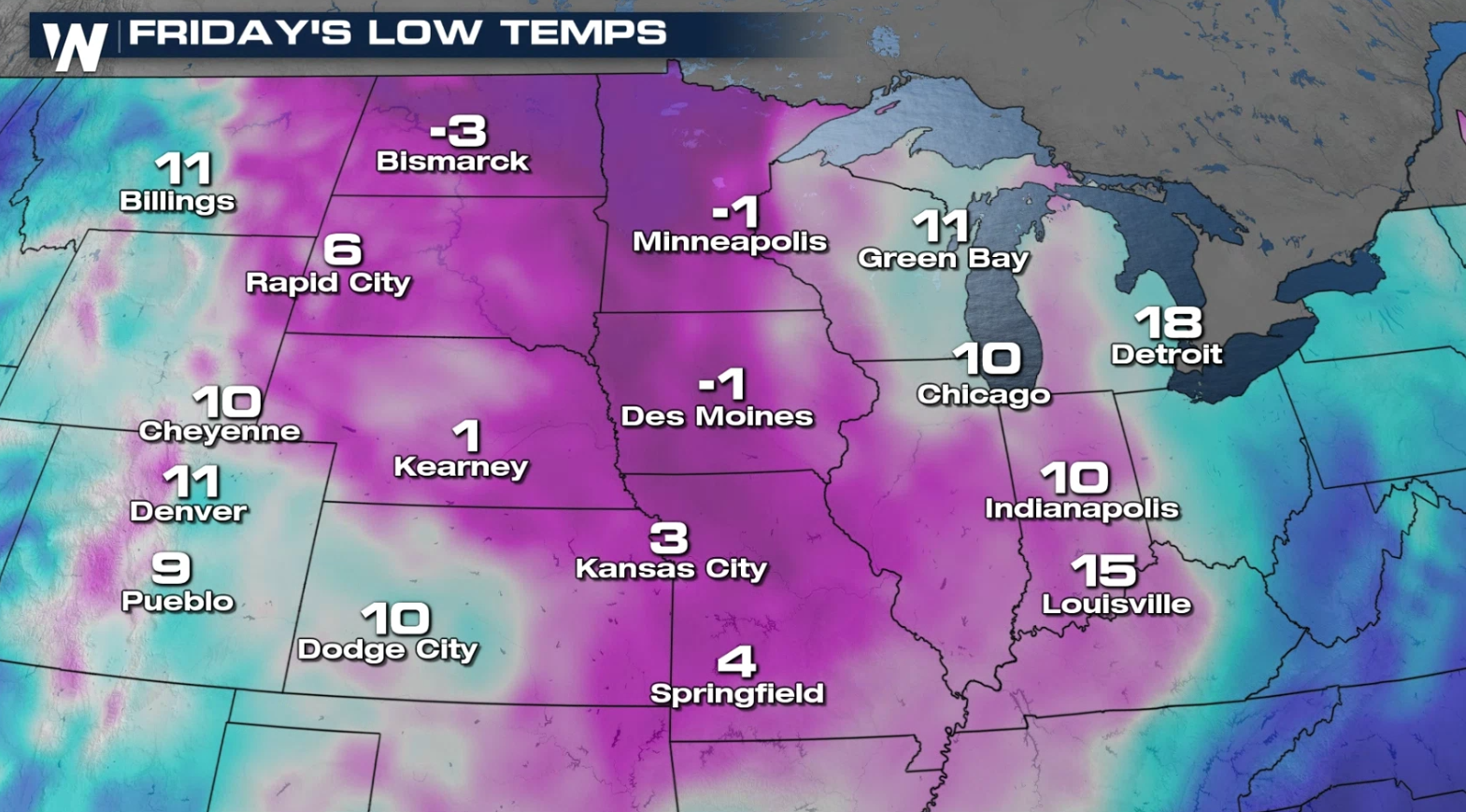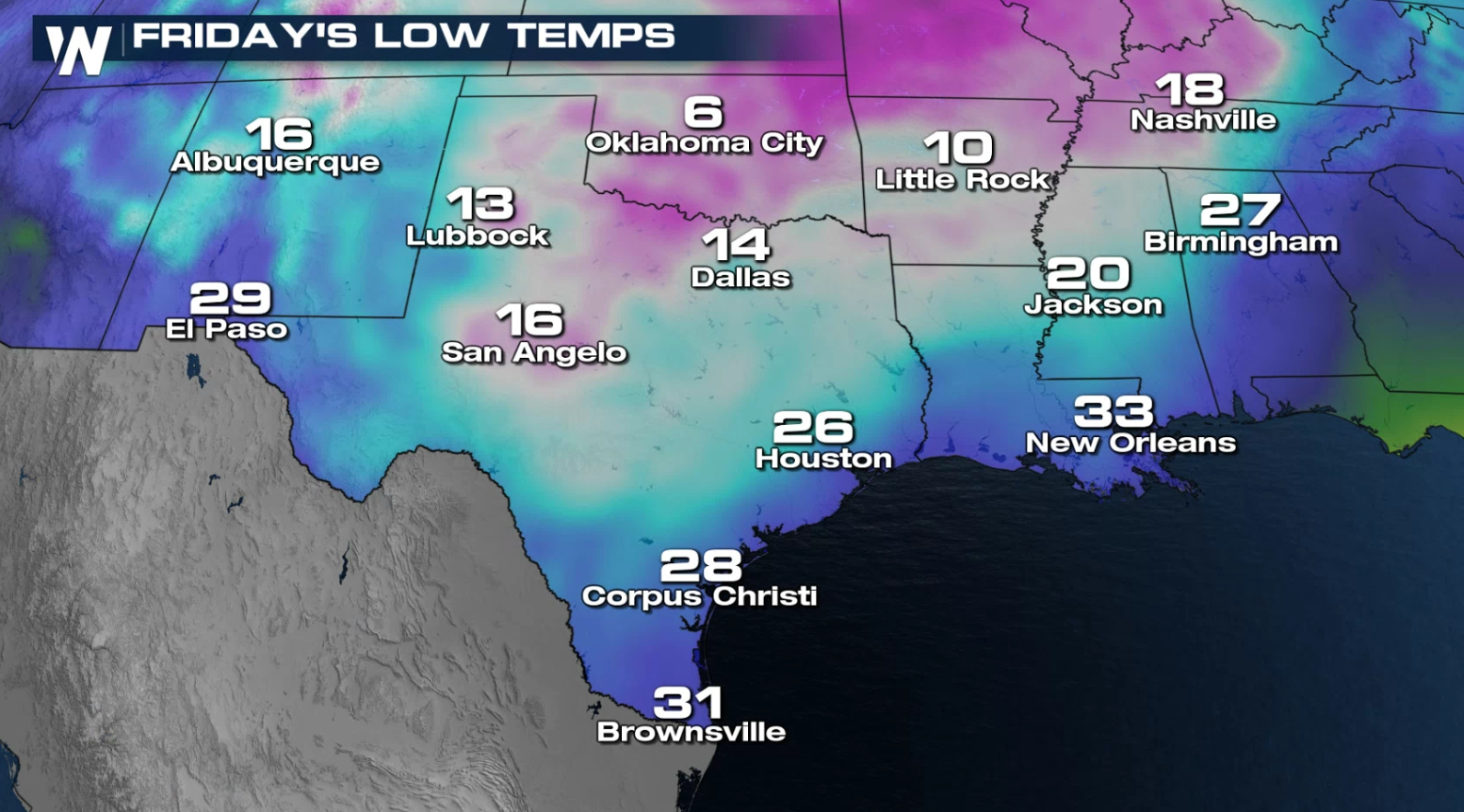 The latest long range forecast is keeping the extreme cold around in the southern Plains through the end of the week. Temperatures will continue to warm in the northern and central Plains. Stay safe!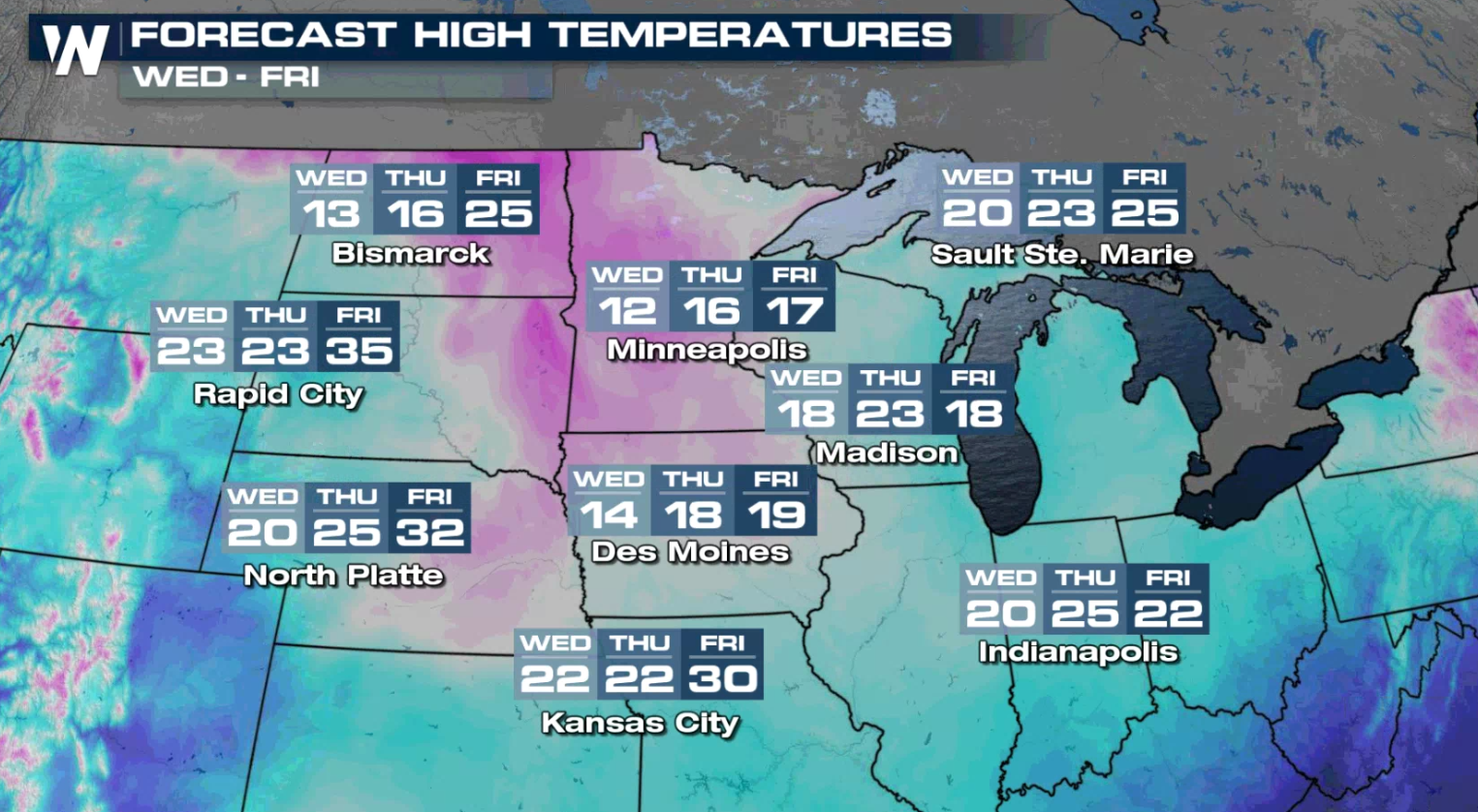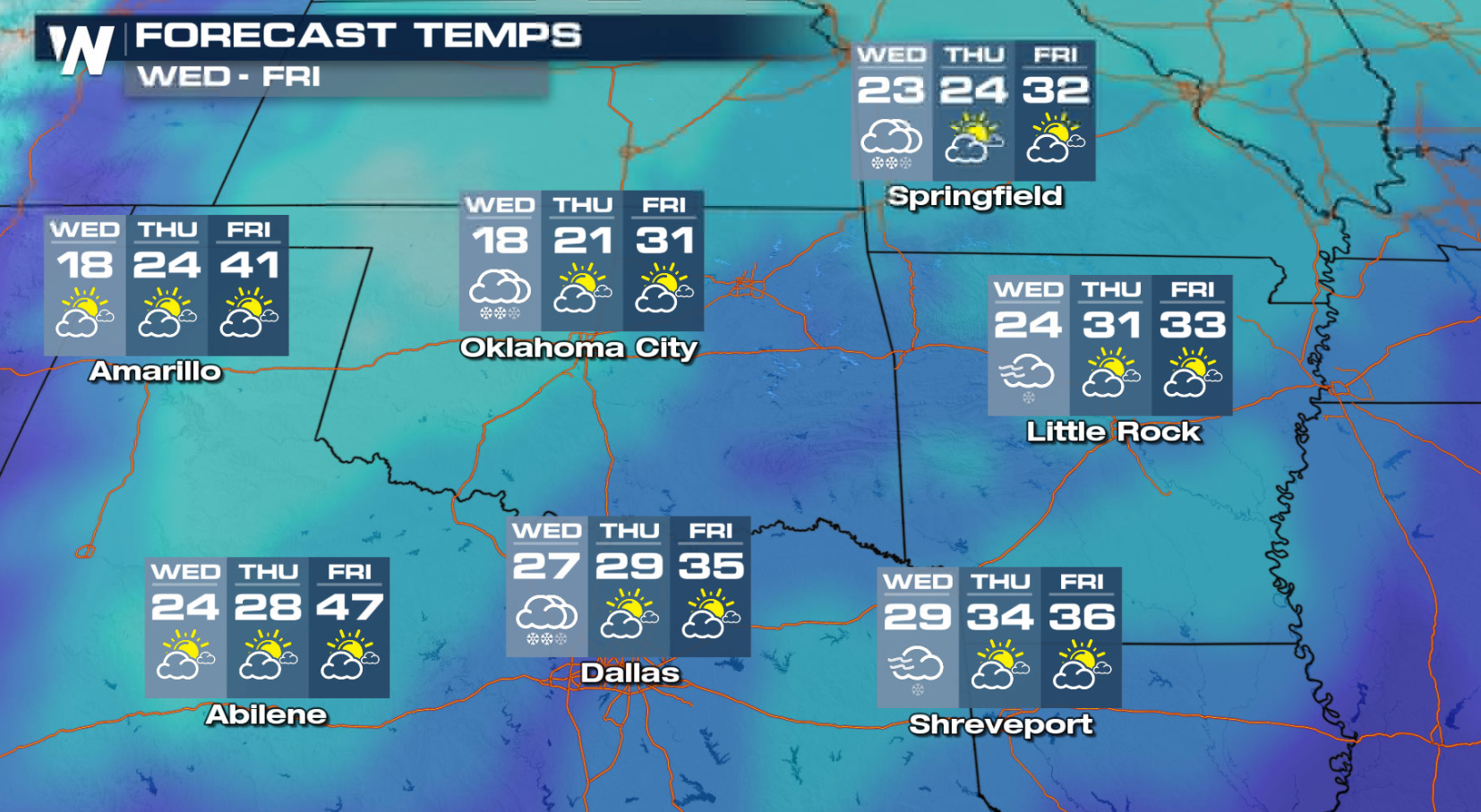 For the latest, be sure to tune into WeatherNation...You can watch us for free so many ways! Check it out--->
HOW TO WATCH WEATHERNATION