A strong area of low pressure will be pushing towards the Pacific Northwest today and this massive system will bring dangerous winds to parts of Washington, Oregon and Idaho throughout the day.  The massive winds along the coast will make an marine activity very dangerous as well with gale warnings and high surf advisories for the the coastline.
Wind Alerts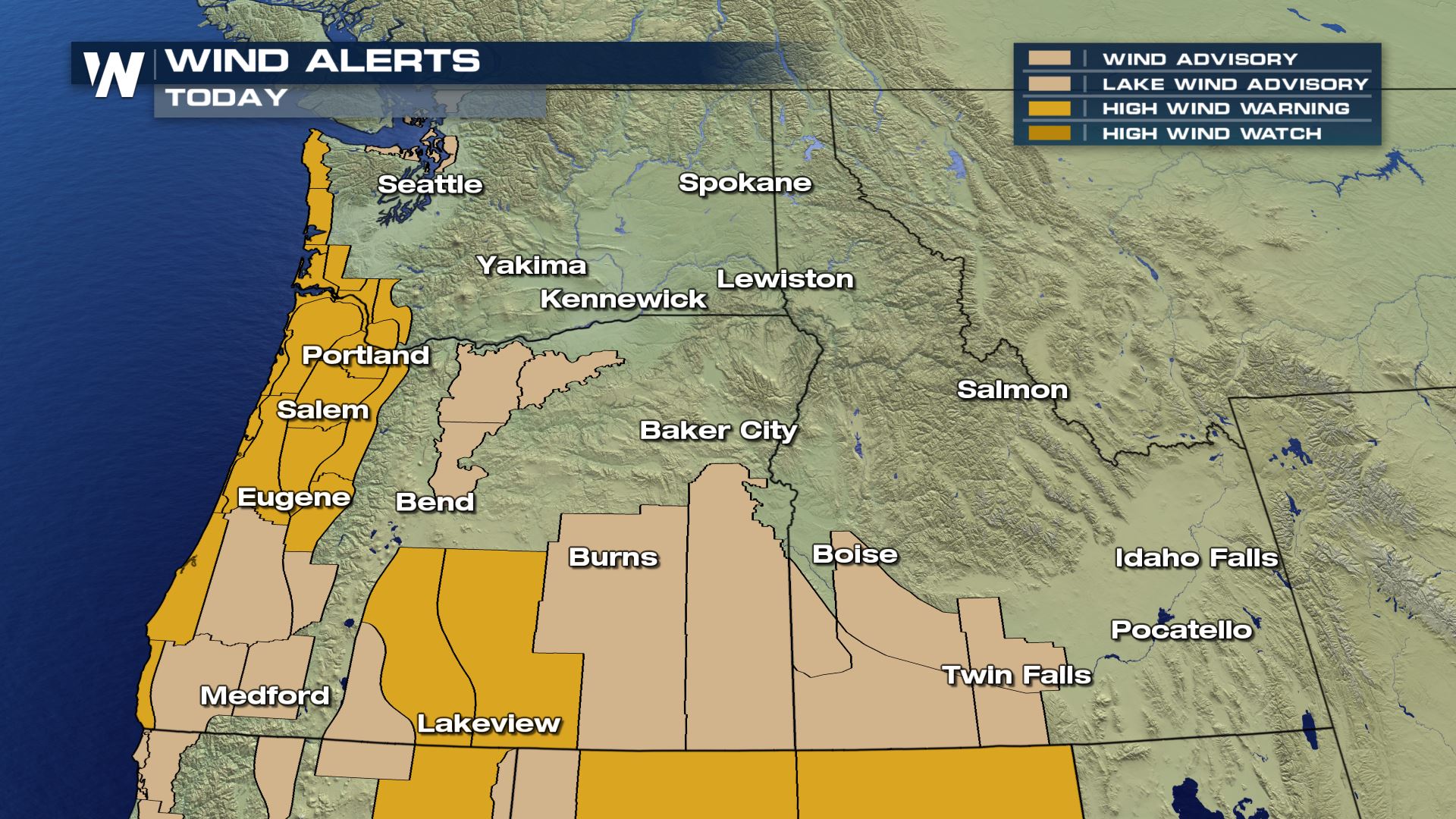 High wind warnings and wind advisories are in effect for the region, especially along the coast of Washington and Oregon.  Wind gusts of 60-70 mph will be possible for coastal communities.  Downed trees and power lines will be possible throughout the weekend.
Wind Forecast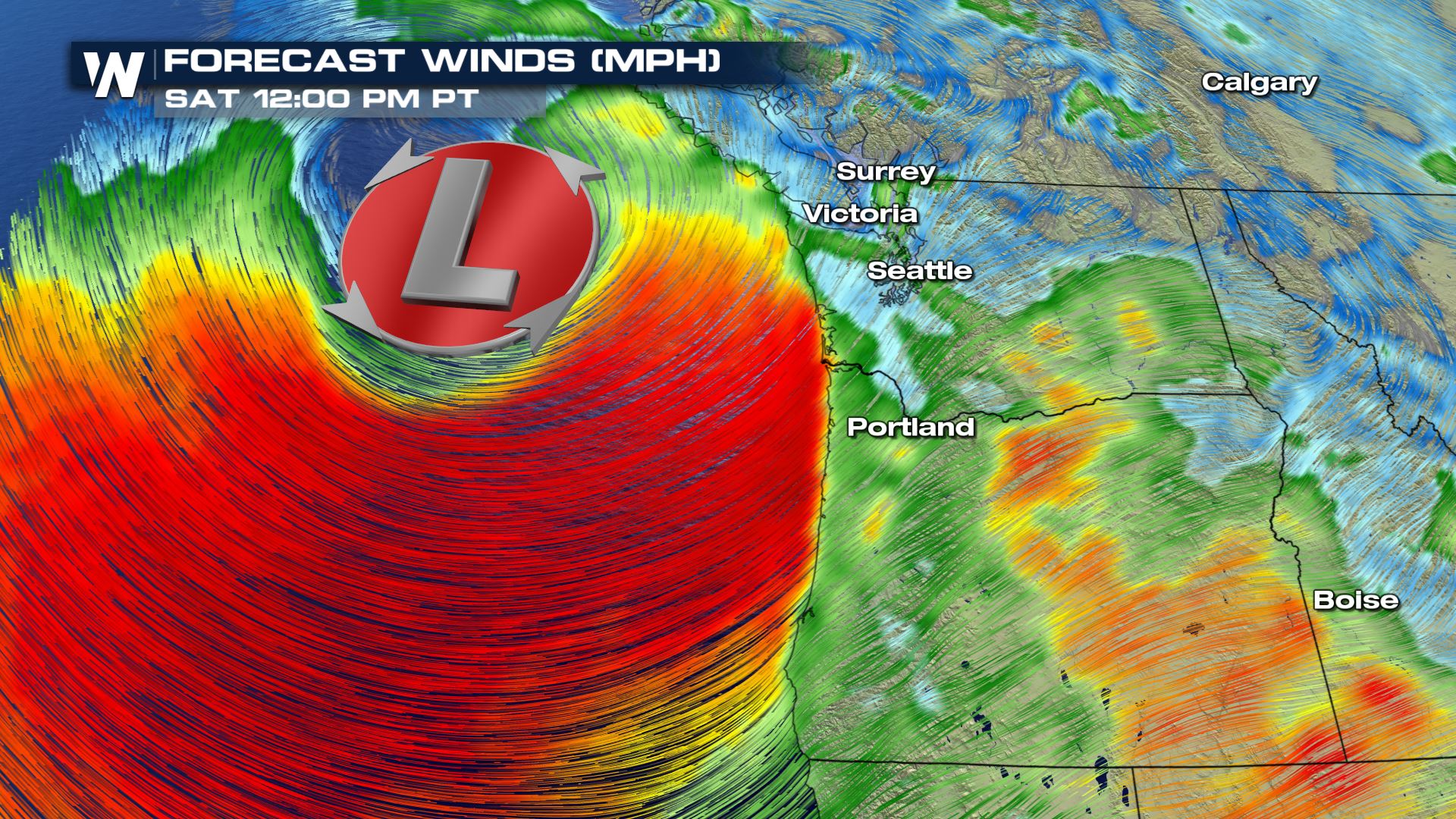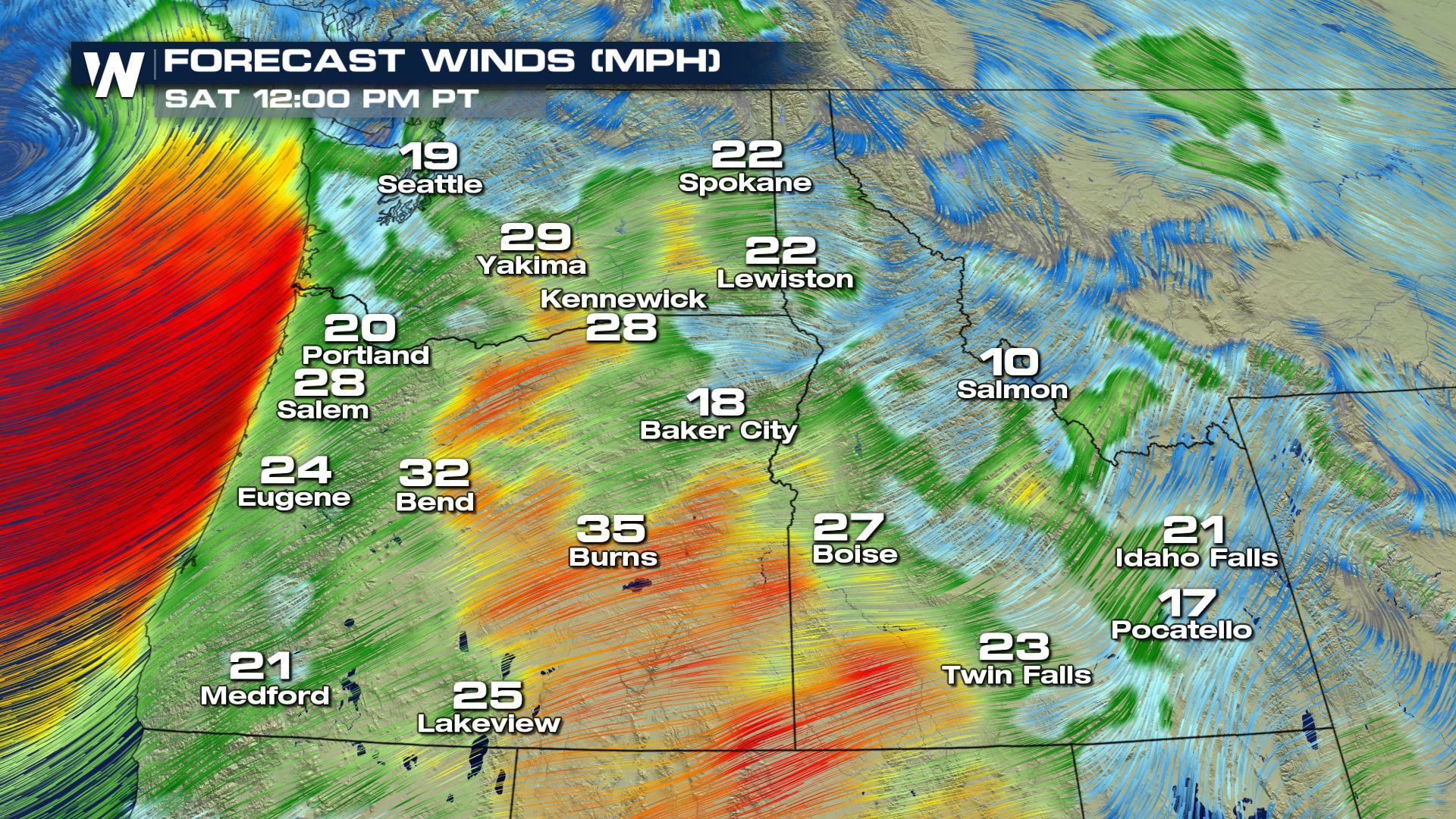 Take a look at the intense winds (represented by the orange and red coloring).  We can expect winds of 35-45 mph and wind gusts could exceed 70 mph!!! Wind speeds will be slowing down by Sunday and much calmer winds will enter the forecast by Monday.
Meteorologist Patrick Crawford