An area of low pressure moving through the southwestern part of the country will generate strong winds for parts of Nevada, Utah and California.  Wind advisories and high wind warnings have been issued for these areas for the threat of strong winds.
Wind Alerts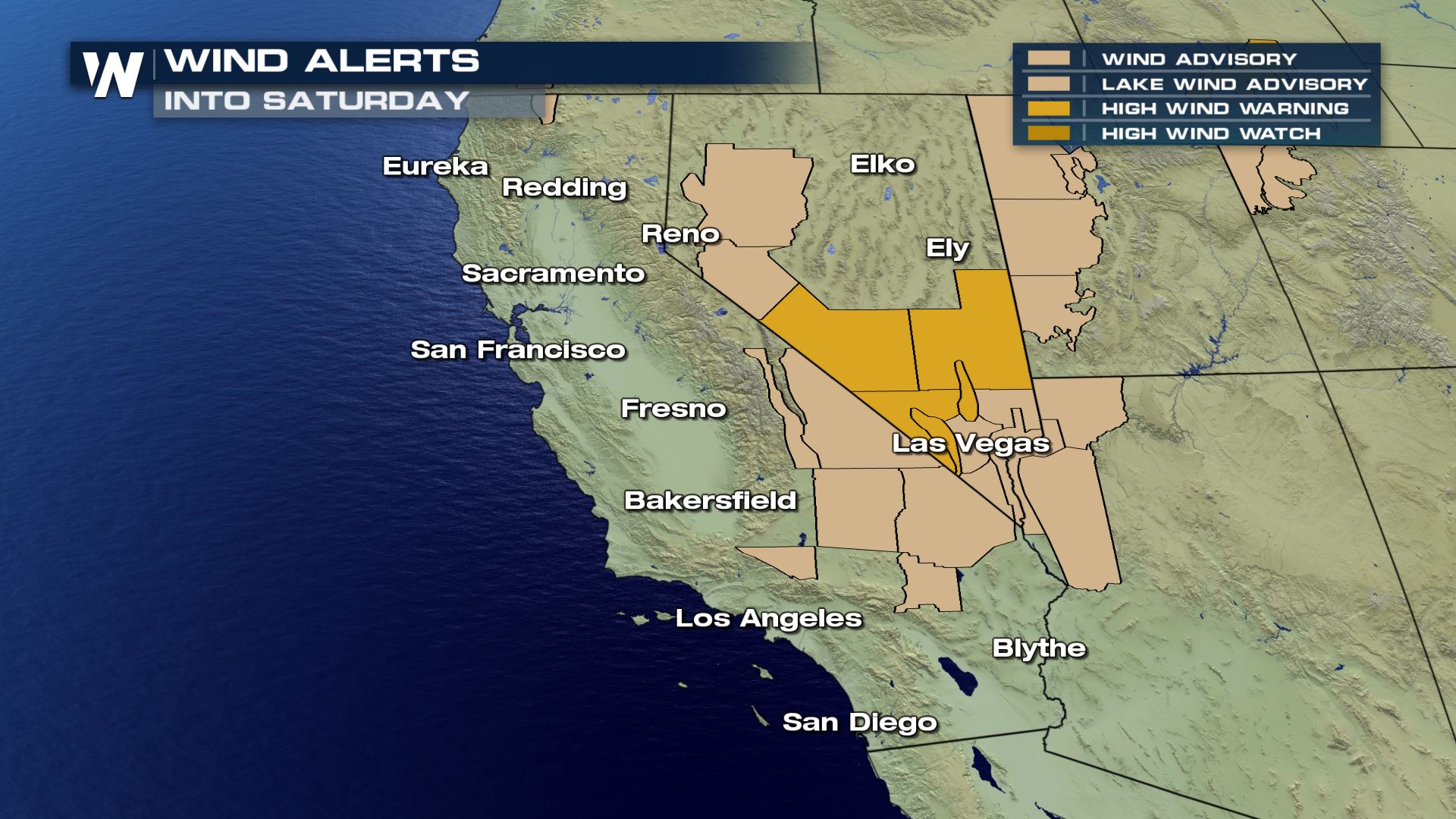 Here is a look at the wind alerts across California, Nevada, Arizona and Utah.  These are the areas where wind speeds could be gusting over 60 mph.  These winds will create blowing dust and sudden cross winds,  making driving conditions very difficult.
Wind Forecast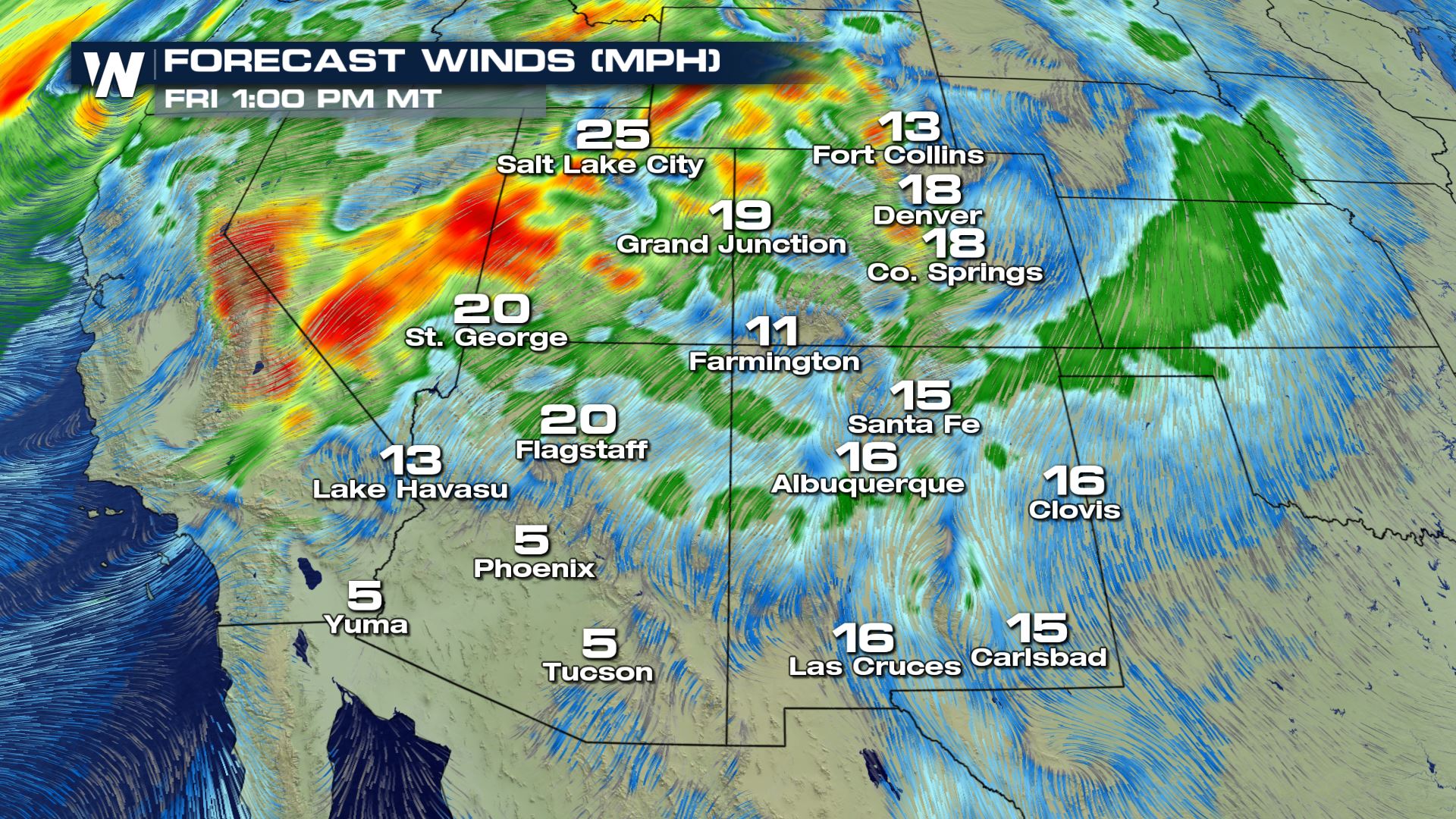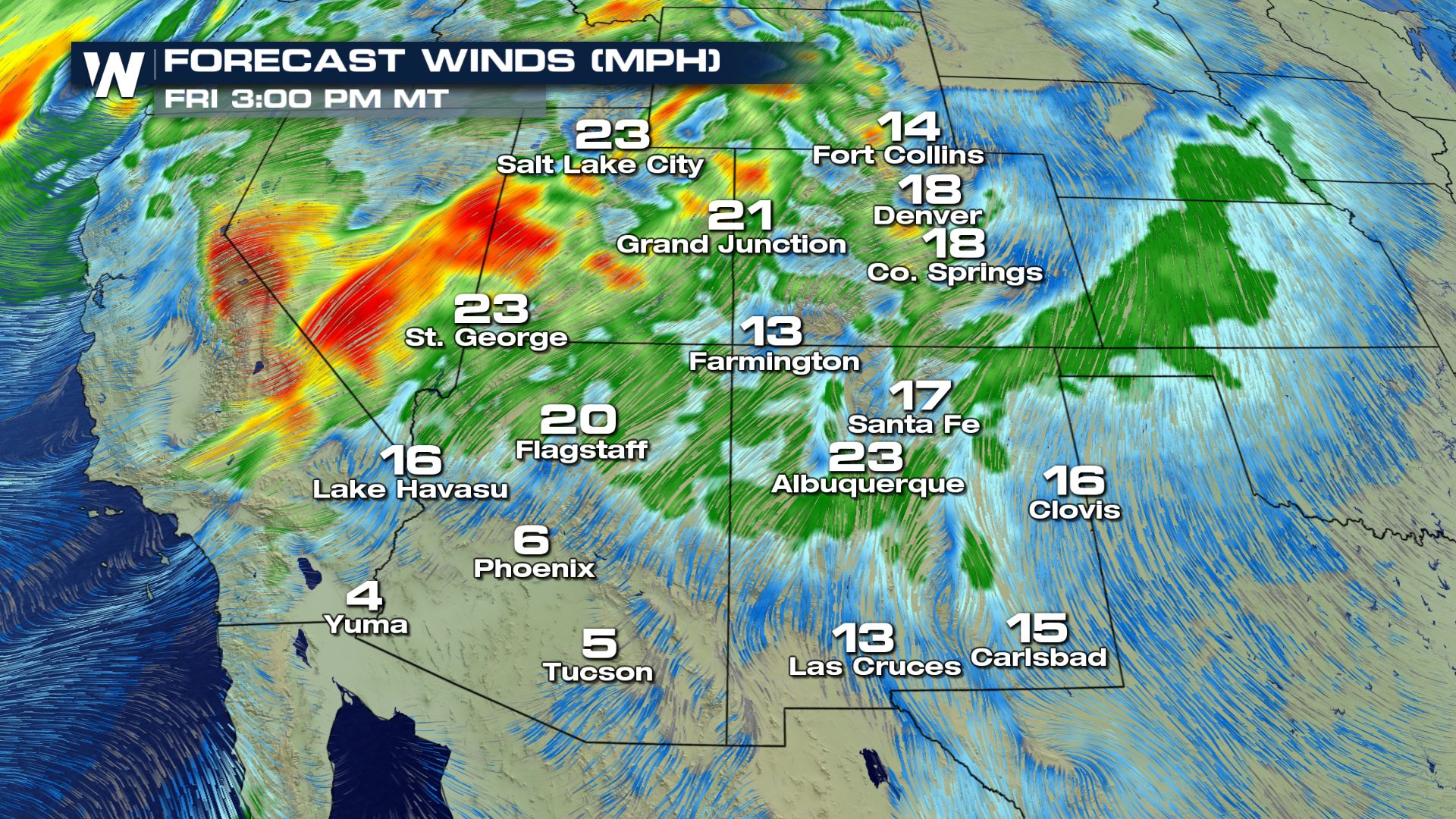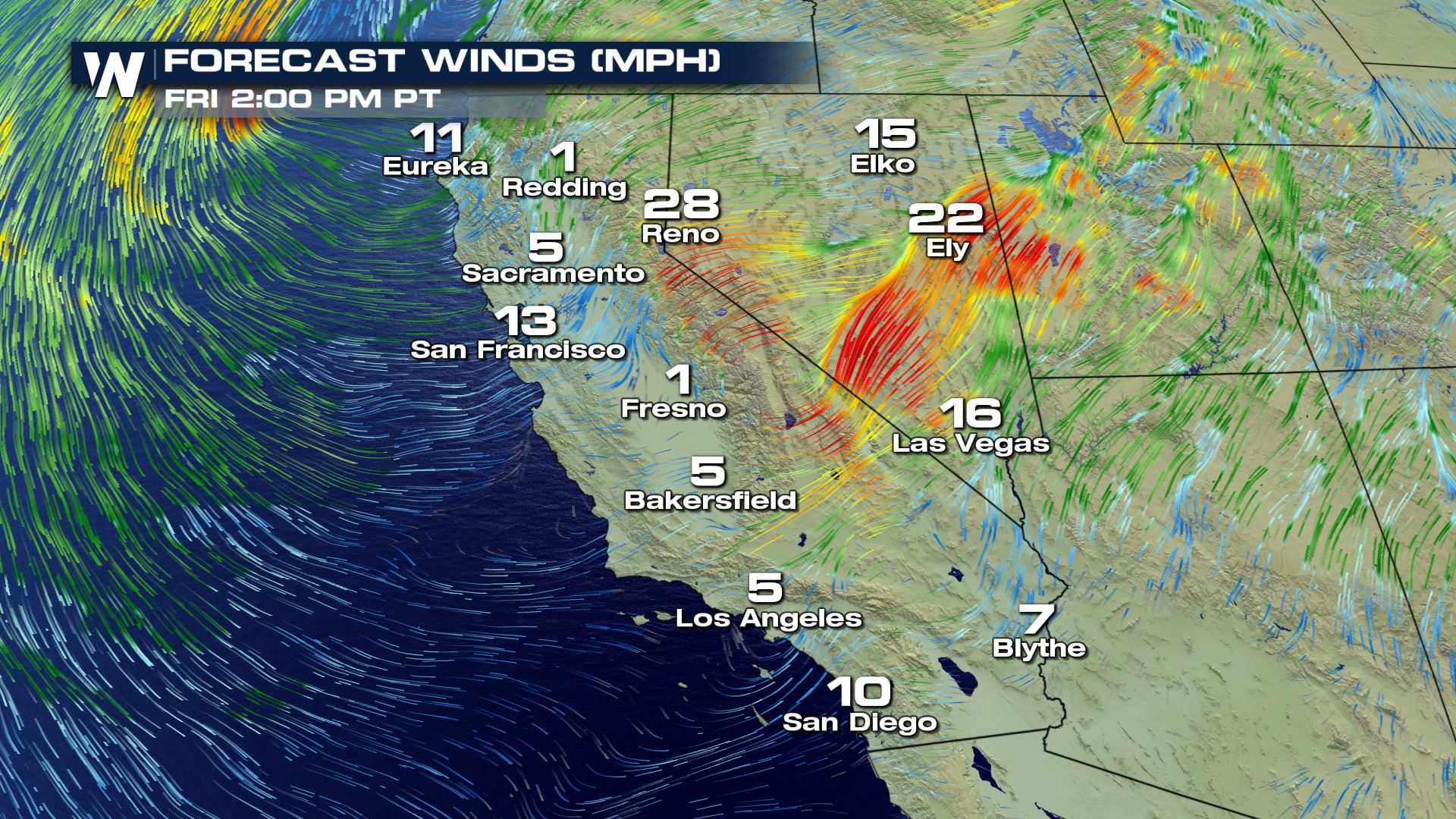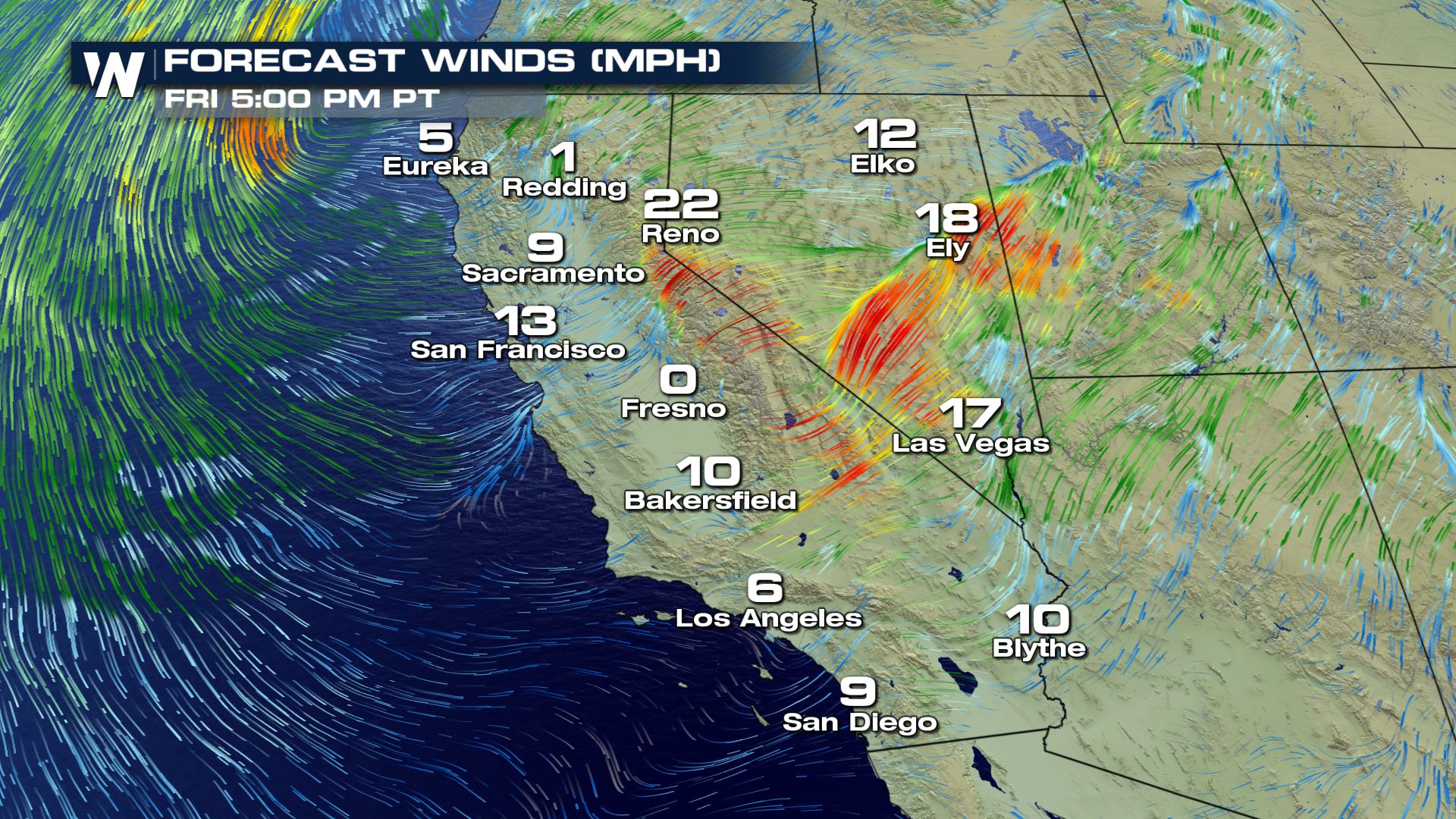 Here is a look at the wind forecast through Friday afternoon.  Wind speeds of 25-35 mph will be possible and wind gusts will likely exceed 60 mph in these areas.  Definitely be safe if you have to travel through any of these areas this morning and this afternoon.
Meteorologist Patrick Crawford