Strong storms developed through the mid and deep South on Thursday, leading to flooding in the Smokey mountains and a powerful complex of storms that swept across Alabama, Mississippi and into Louisiana. Sadly, two children have died after a tree fell on their home in Alabama in Thursday's storms. In addition to damaging winds and severe weather damage, parts of the south saw over 3" of rainfall, with more on the way. This will compile the flood threat into the start of the weekend. https://twitter.com/WeatherNation/status/1550300184332177409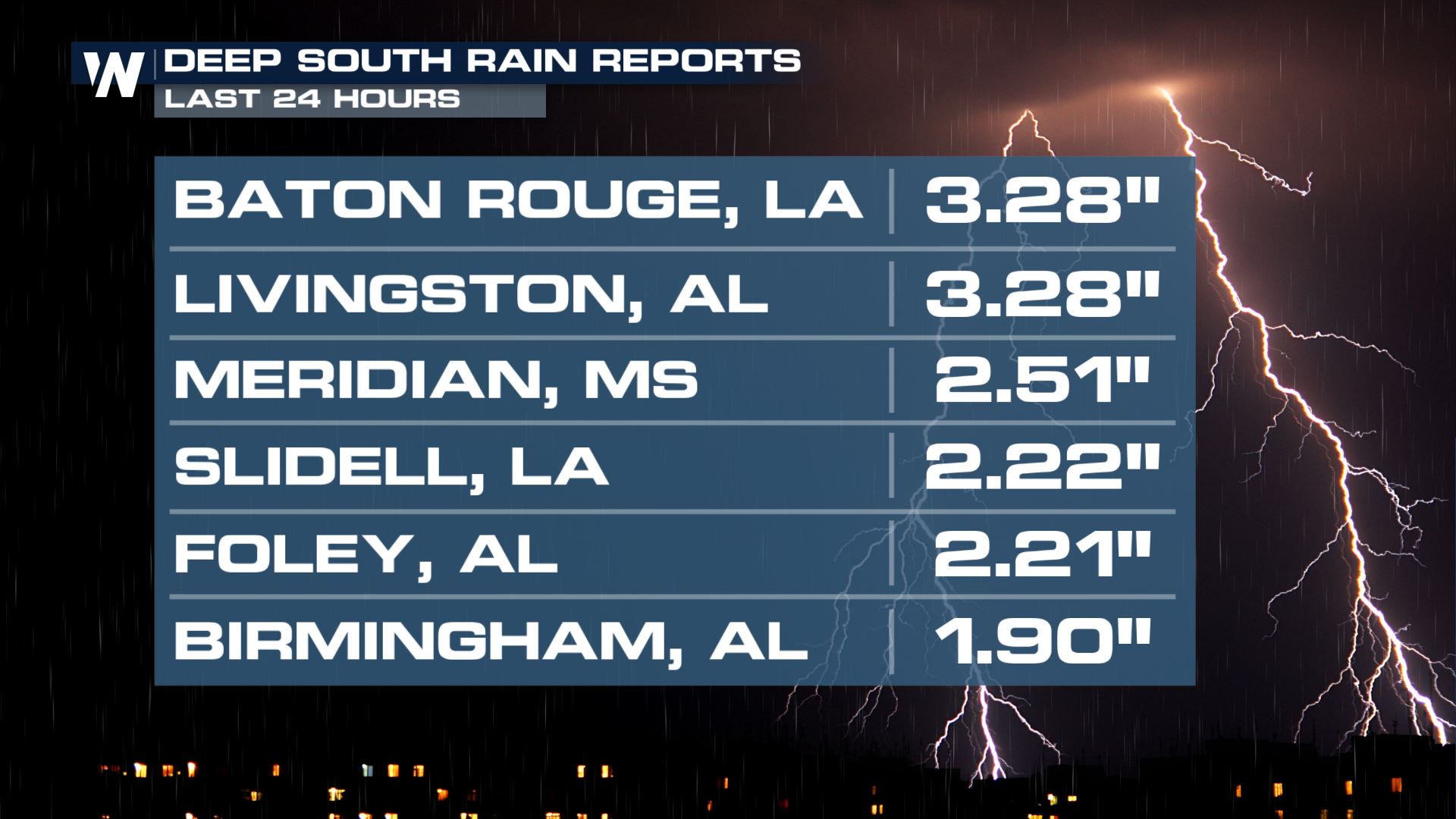 Storm activity does continue today, especially for southern Mississippi, Alabama and Georgia. While there is no severe outlook in places, some of these storms will contain gusty winds. Heavy rain is the primary threat as we expect slow moving thunderstorms with high rainfall rates to sit over the area through the afternoon on Friday. Please have ways to get flash flood alerts!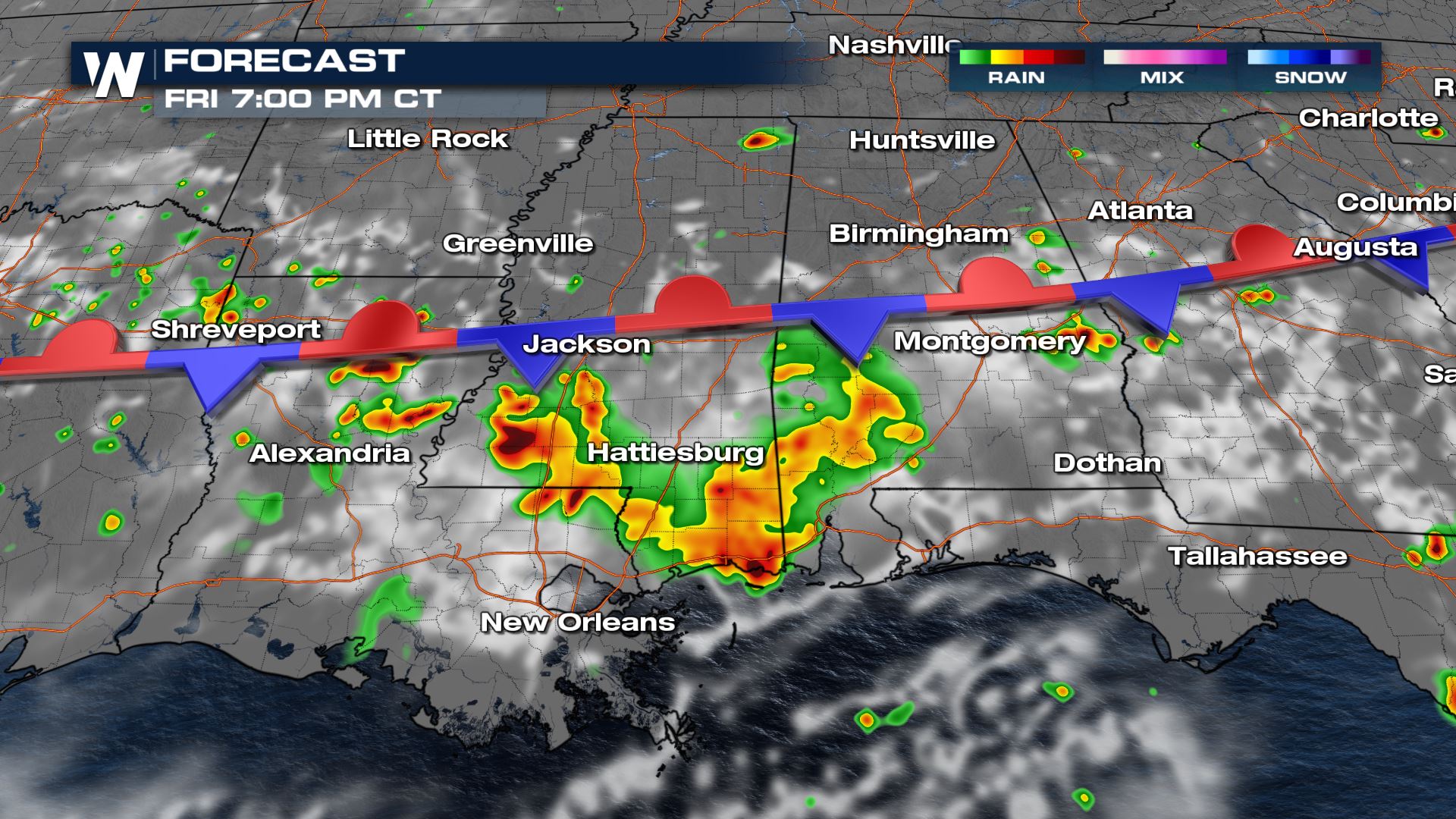 Heavy rain has already been falling over the past week, saturating soils across areas with the heavier totals. This will aid in the development of runoff with additional heavy showers. Flash flooding will be possible across the Southeast through Saturday. The Weather Prediction Center has highlighted the Deep South for the risk of excessive rainfall on Friday. Please do not drive through flooded roadways!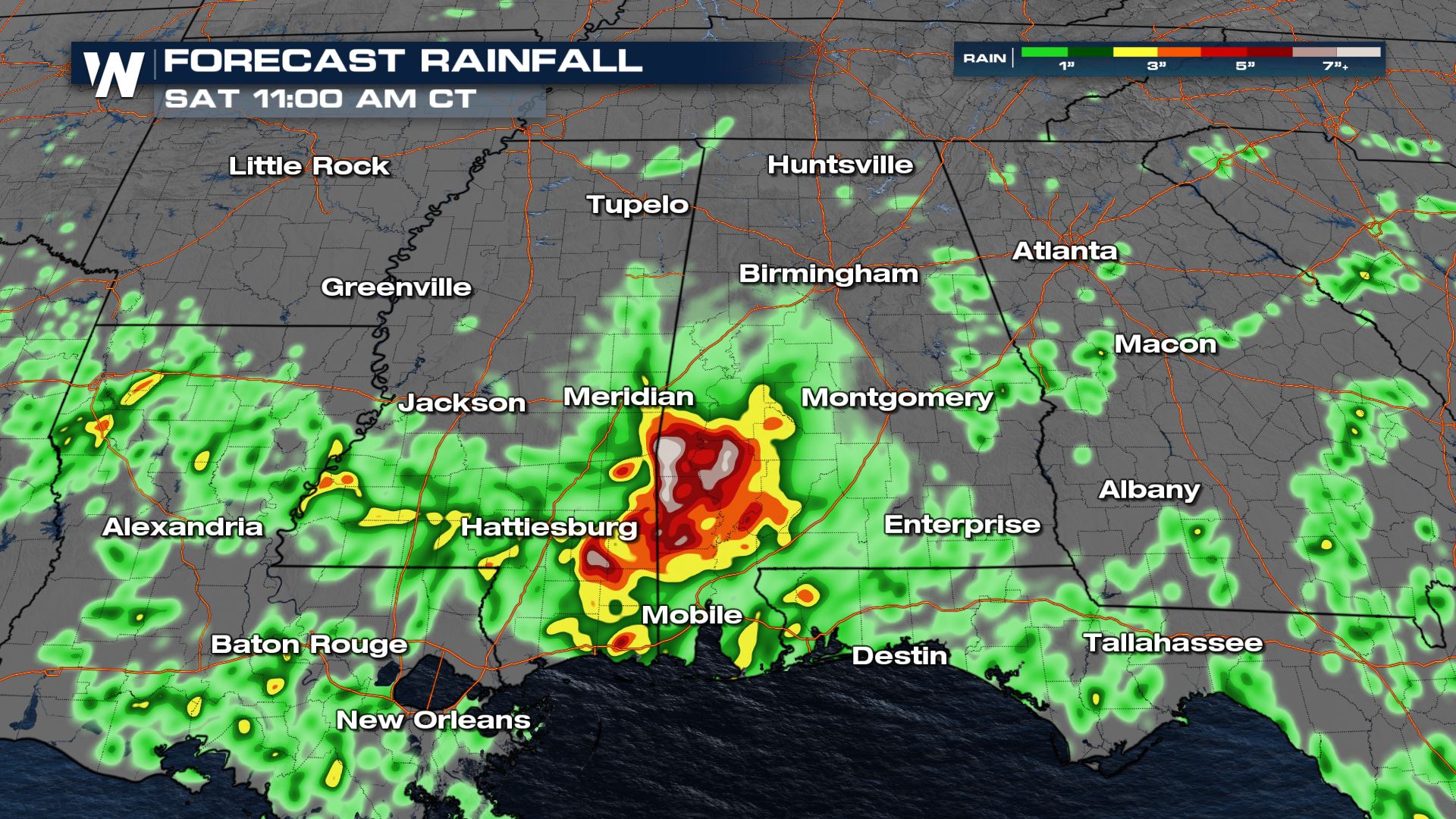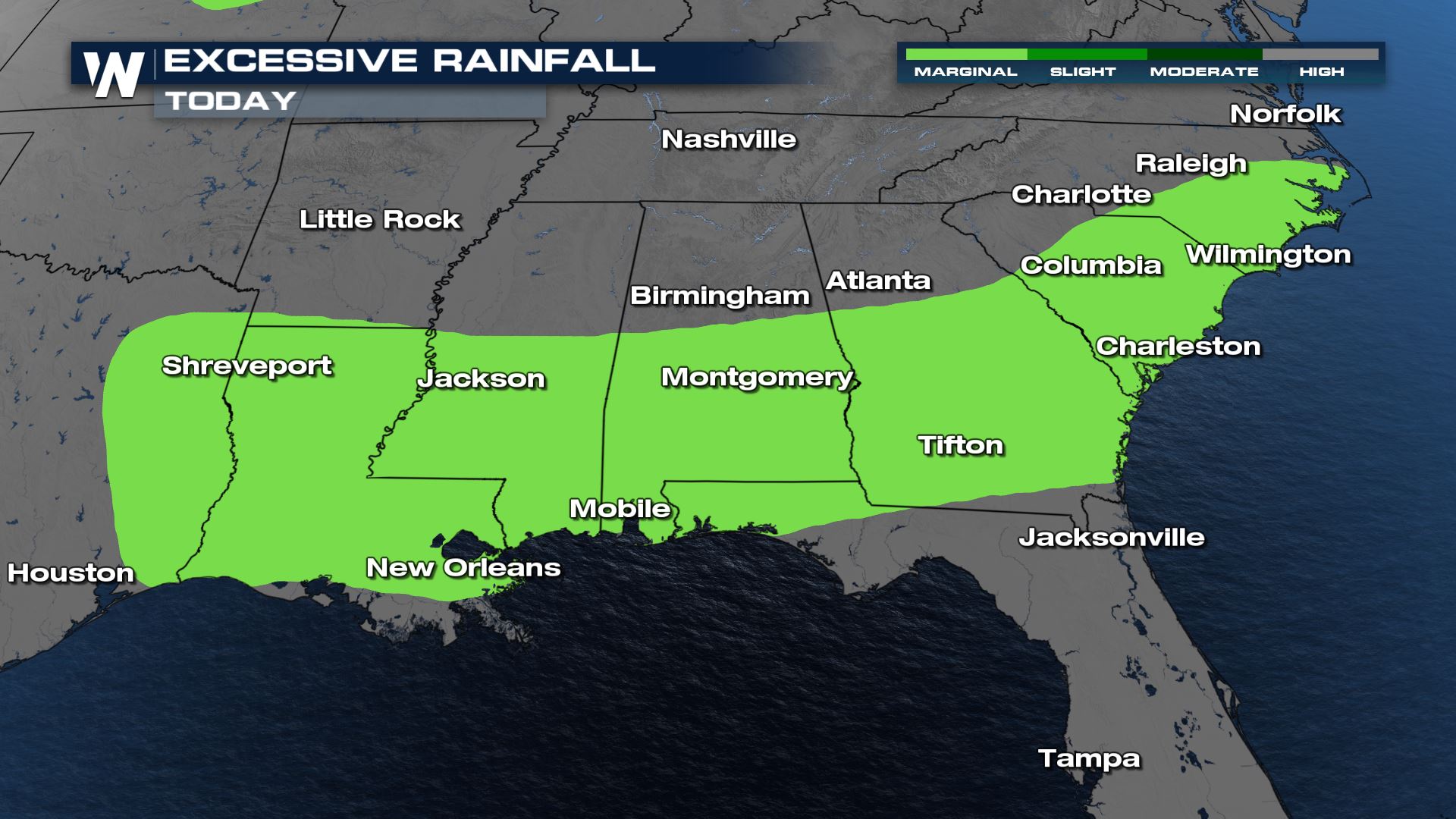 Stay with WeatherNation for the latest forecast, as well as current conditions across the country. For your eastern regional forecast, join us at the :10 past the hour.