Cold air has been a prominent feature across the Deep South over the last few days. Fresh snow on the ground influenced high temperatures Monday across Texas, Louisiana and Mississippi with readings well below normal. Morning lows Tuesday fell into the 30s all the way to the Gulf of Mexico coastline.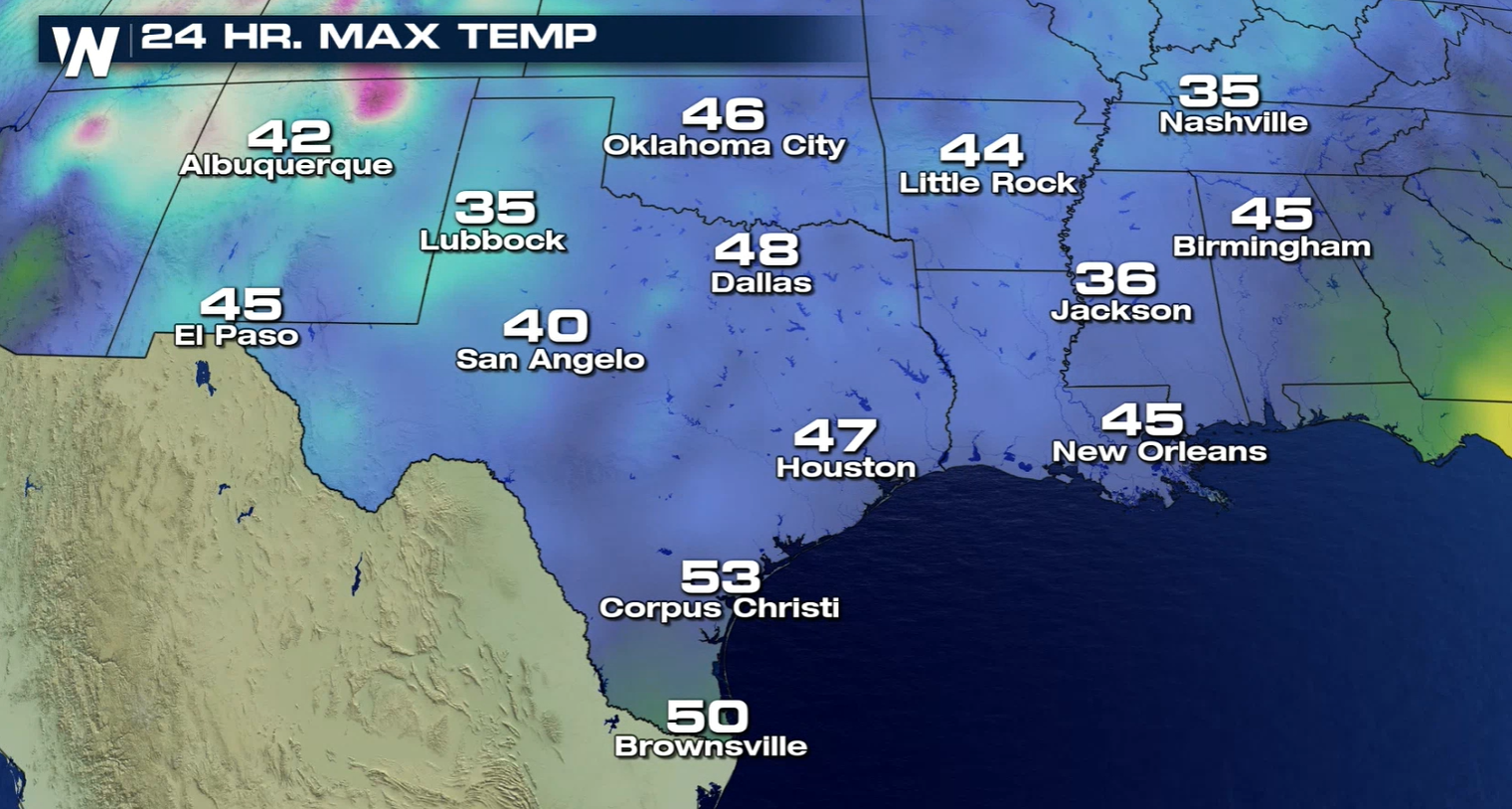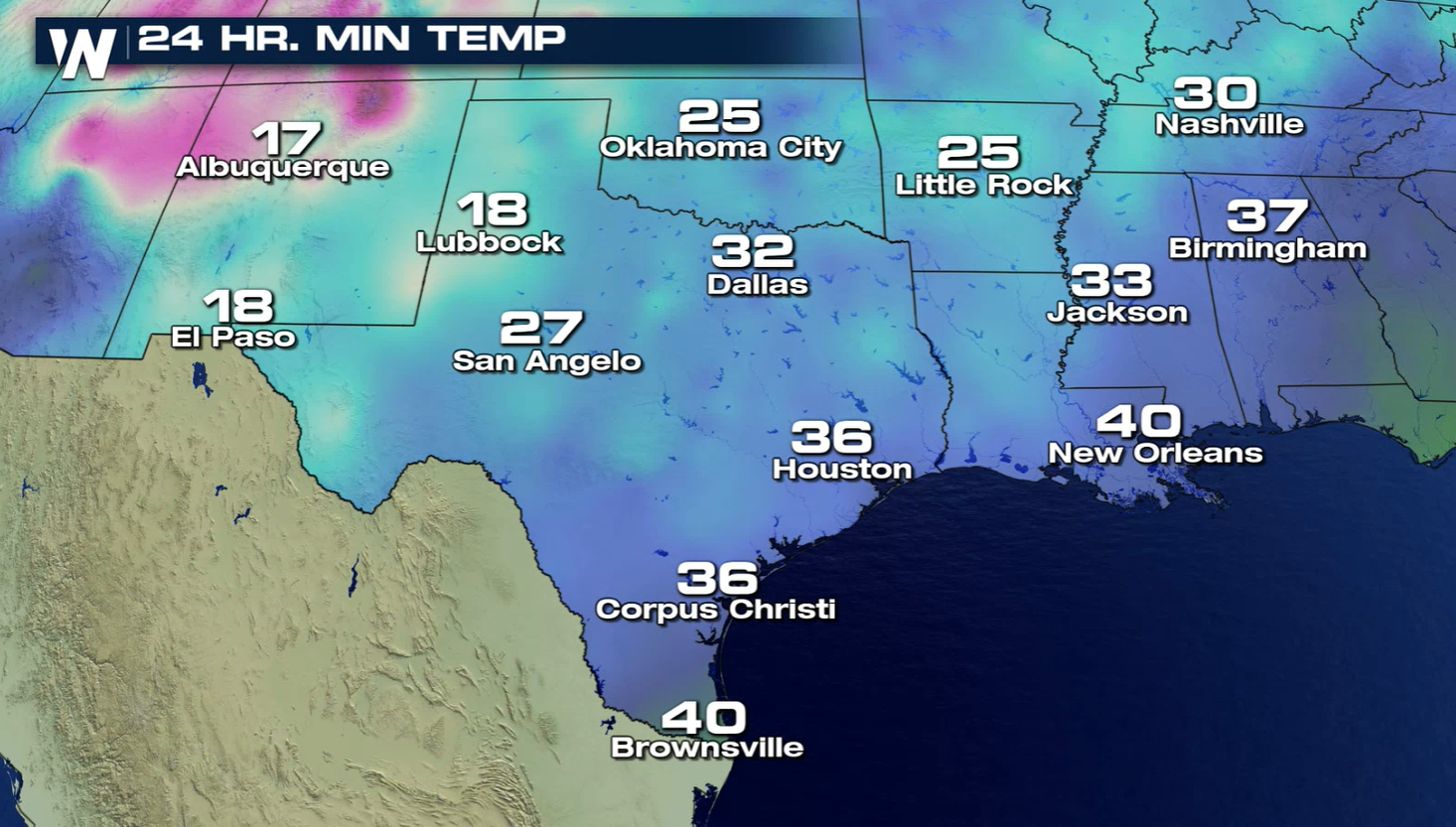 High temperatures today (Tuesday) will be between 5 to 15 degrees below average for this time of year. The mercury will only reach into the 40s over portions of the Lower Mississippi Valley.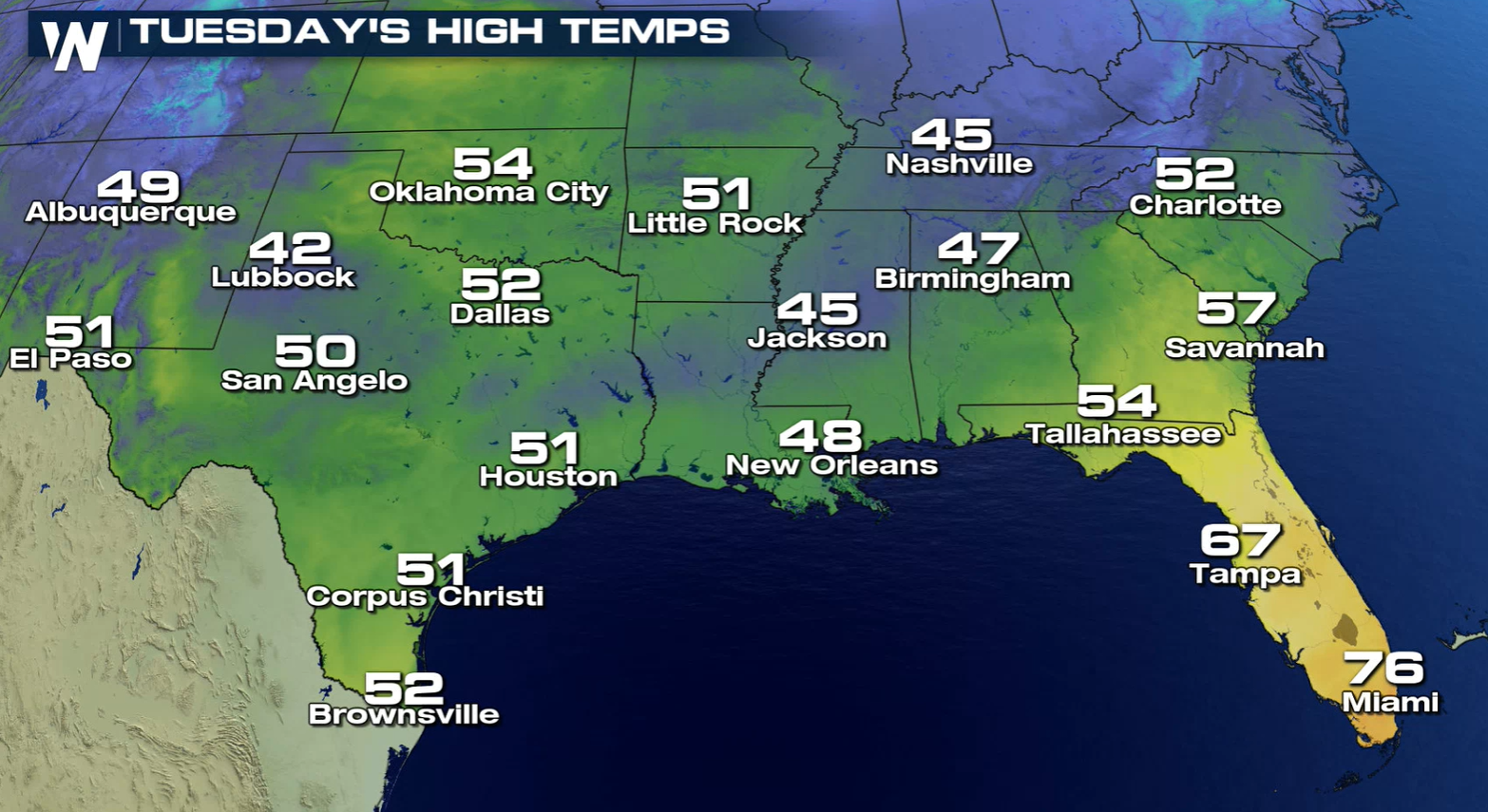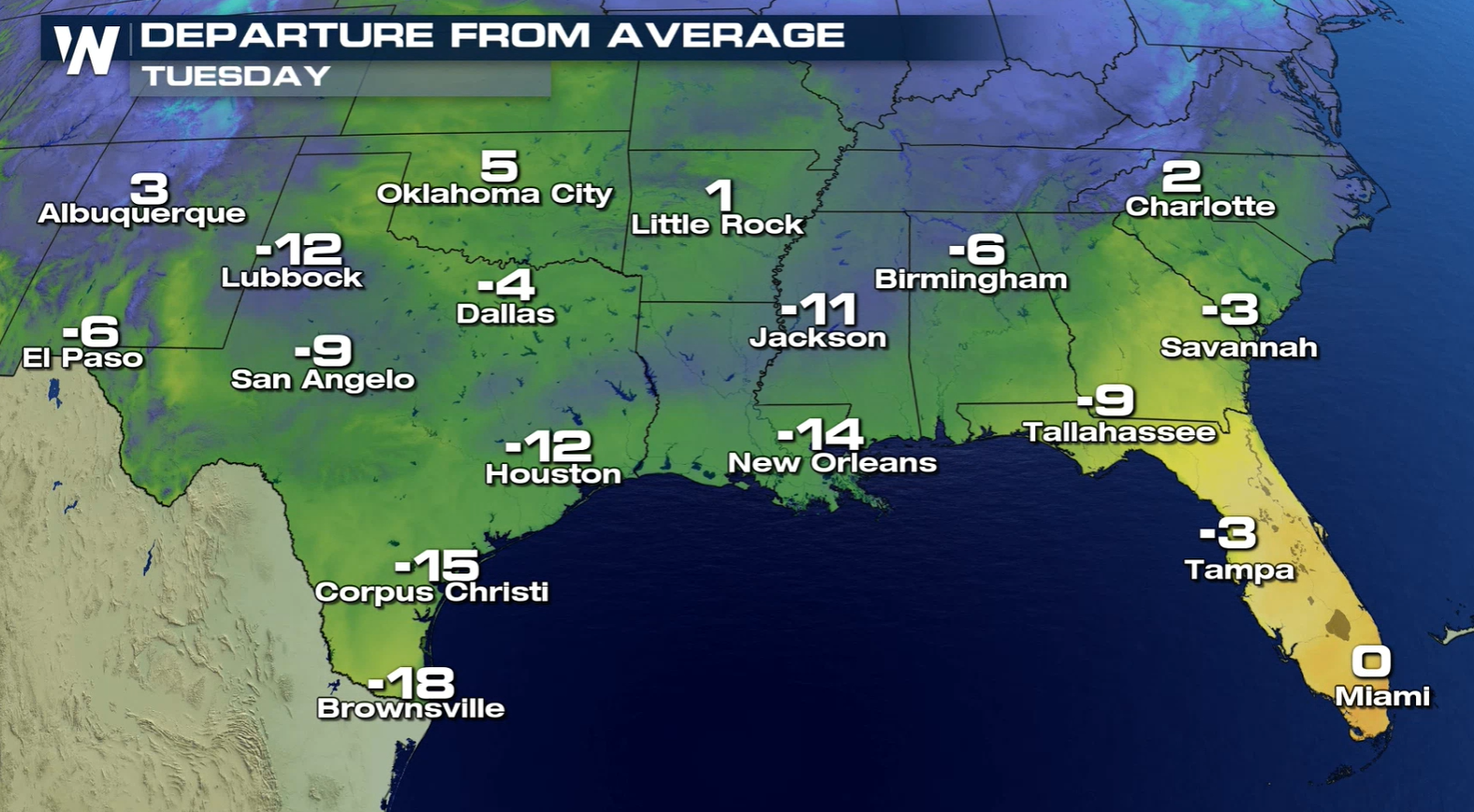 Cold lows are ahead once again tonight into Wednesday morning. 20s and 30s will be widespread over the region.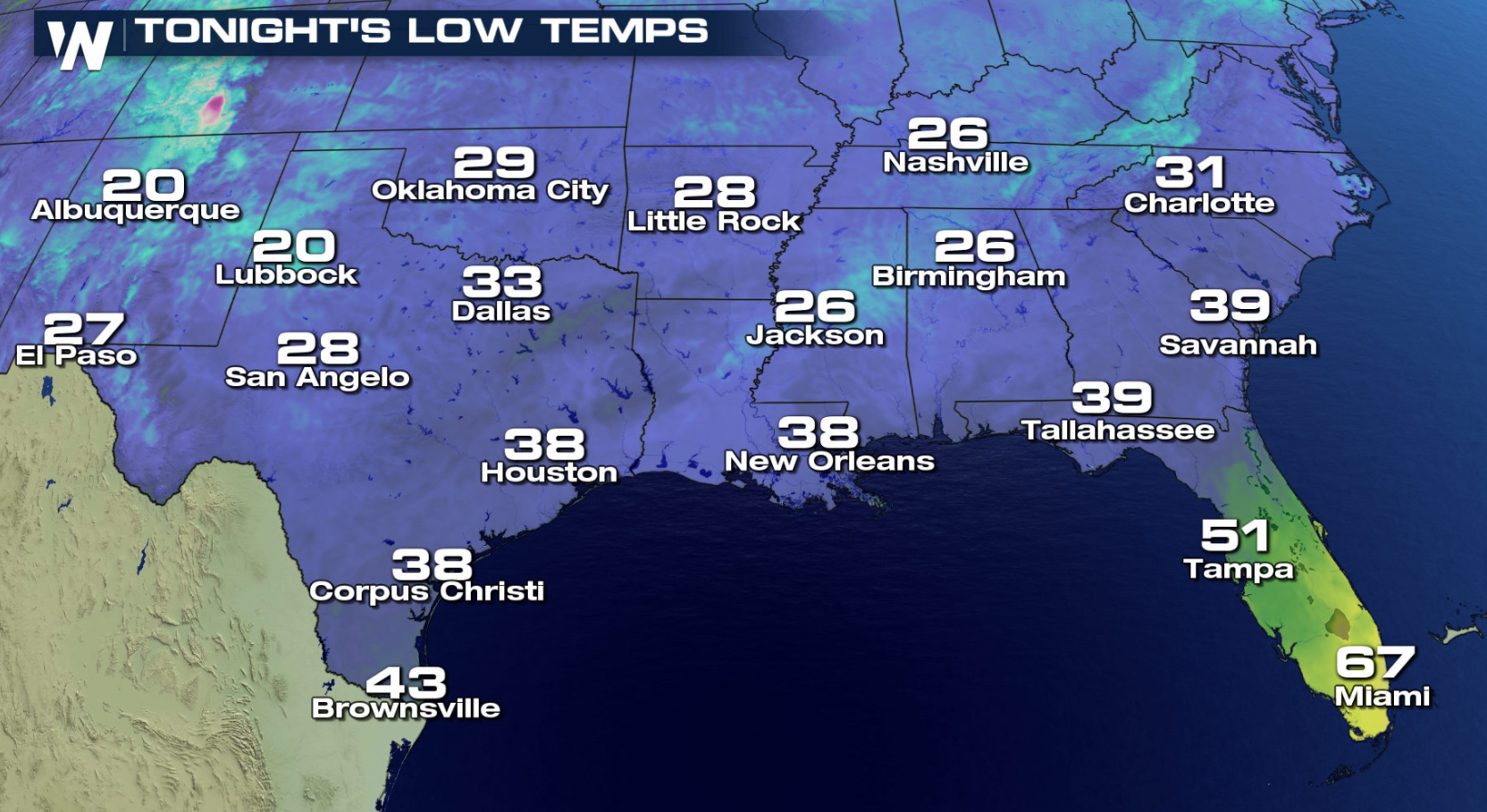 The cold air doesn't last much longer! A ridge begins to develop thus returning the southerly flow to warm things back near normal for this time of year.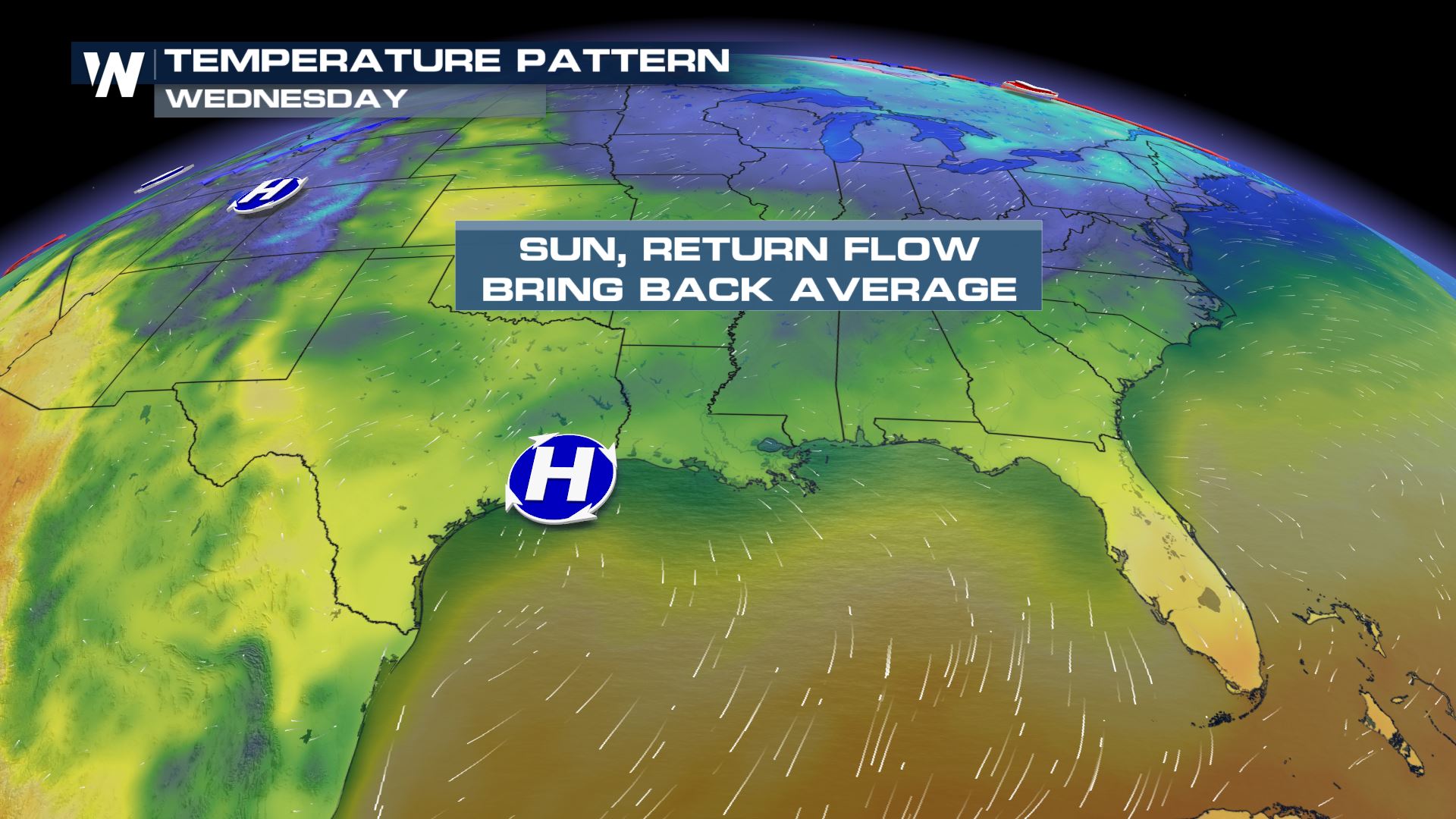 By the end of the week, not only will we see near average temps, but full sunshine with minimal moisture is expected.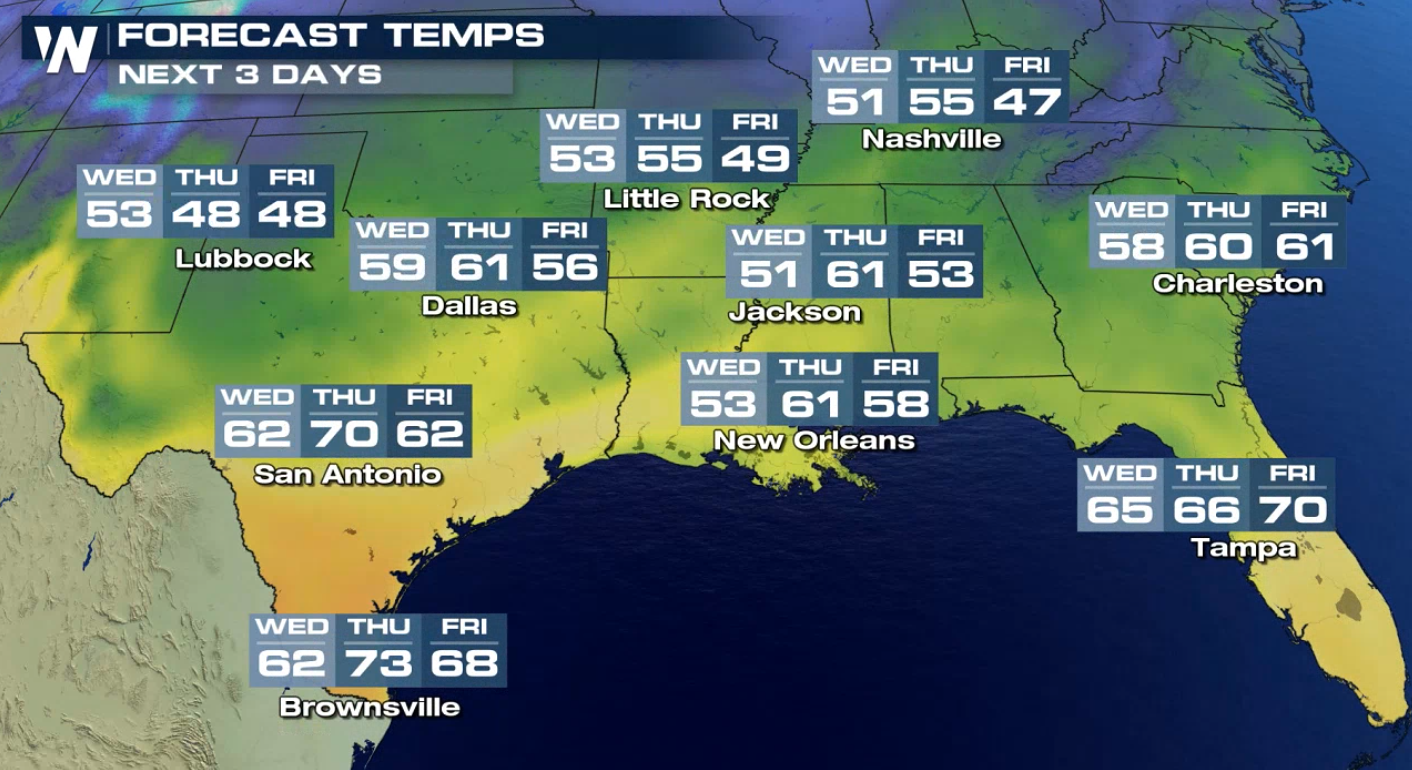 WeatherNation will keep you updated on the latest forecasts on-air and online.