Fog will be a big factor for any travel Thursday morning across the Lone Star State.  Visibility could get below 1/4 of a mile in some areas. Here is the very latest.
Alerts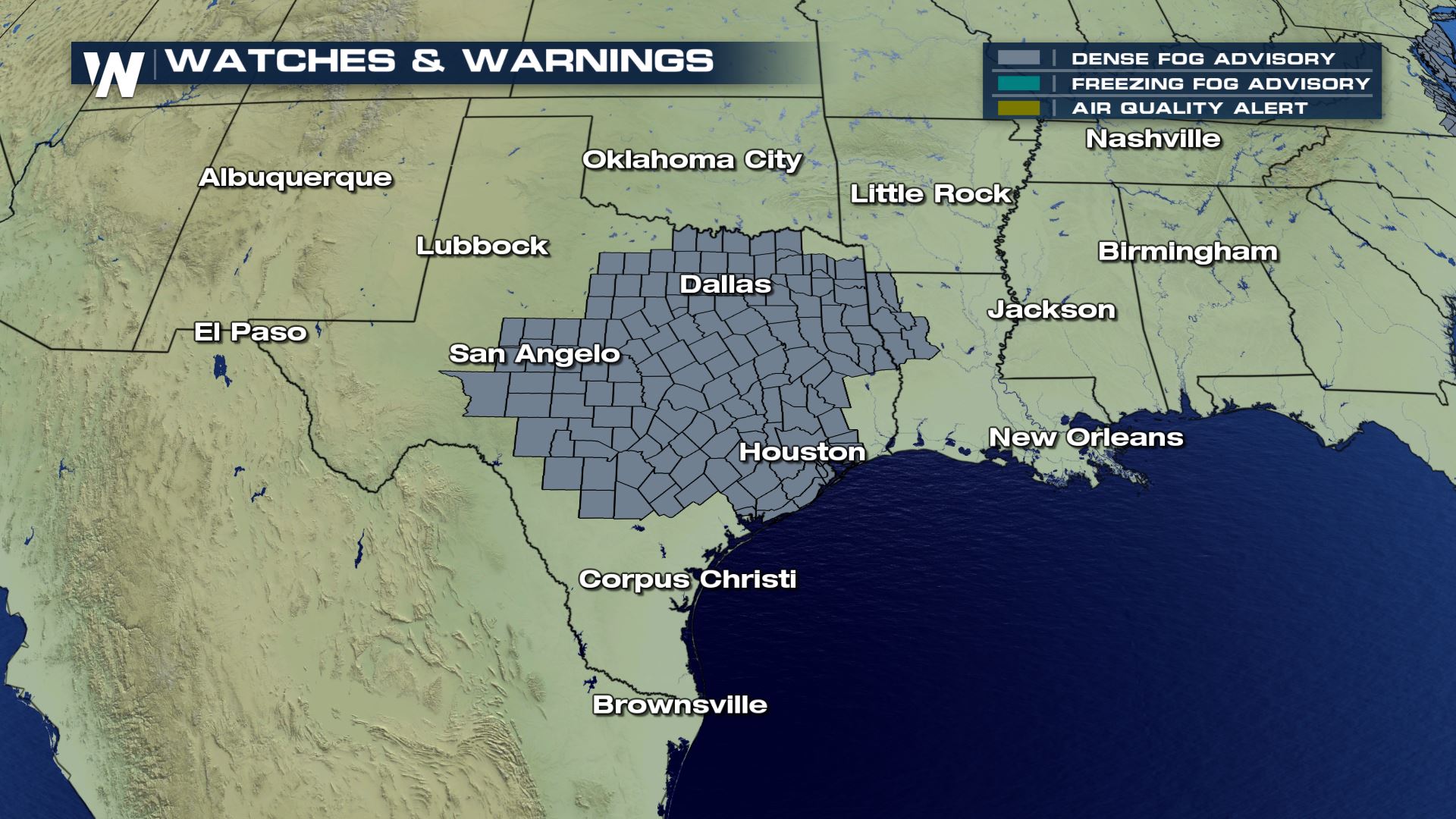 Dense fog advisories are in place across a good portion of the State.  This includes the Interstate 35 Corridor.  Areas under the dense fog advisory will have visibility values well below 1 mile.
Morning Visibility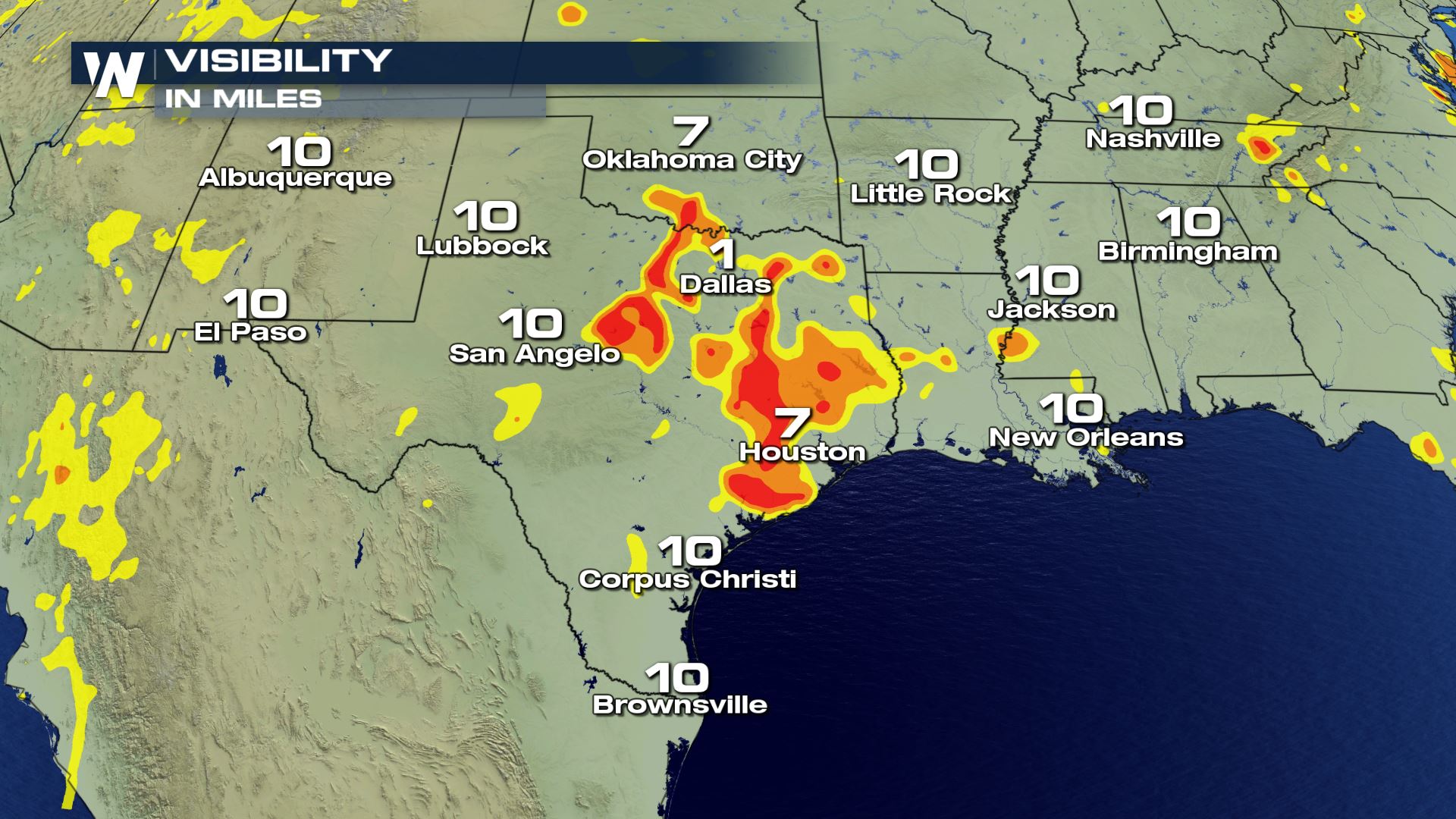 Anywhere from Dallas to Houston will have some issues with fog on the roadways. These are the areas you will want to use your low beams and travel very slowly. Take your time to get to your destination in these areas. Keep checking with WeatherNation for more updates on the foggy conditions.