High moisture and light winds are helping to generate low visibility along the Gulf Coast this morning.  This same moisture will be a huge factor in the severe weather risk for later today. You can find more on today's severe risk here-->
Wednesday Severe Risk
 .  Visibilities will be below 1/4 of a mile anywhere from Texas to Florida. Here is the latest fog forecast.
Fog Alerts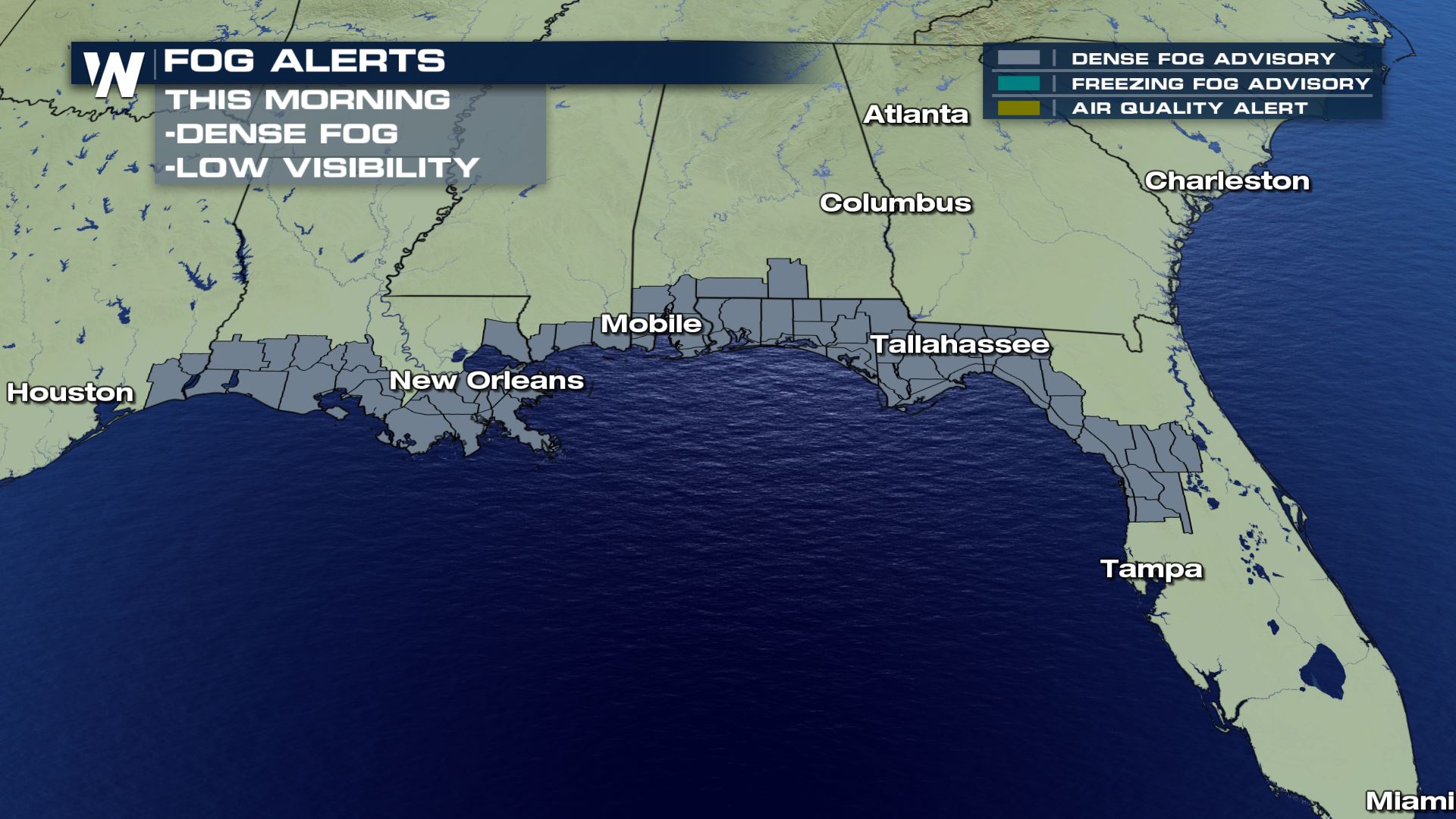 Dense fog advisories have been issued this morning for the risk of dangerously low visibility.  If you have to drive through the fog this morning, slow down, use your headlights and leave a good distance with vehicles ahead of you.
Morning Visibilities
The visibility has already dropped in many of these areas to start the day. Could be a slow morning commute from Houston to Tampa.
Fog Tweets
https://twitter.com/NWSNewOrleans/status/1227536715205603328 https://twitter.com/NWSTampaBay/status/1227534432136916992 Keep checking with WeatherNation for more updates on today's dense fog.