Dolores made landfall in Mexico as a strong tropical storm Saturday morning, with max windspeeds of 70 mph.  Life-threatening flash flooding and mudslides are happening in southwest Mexico.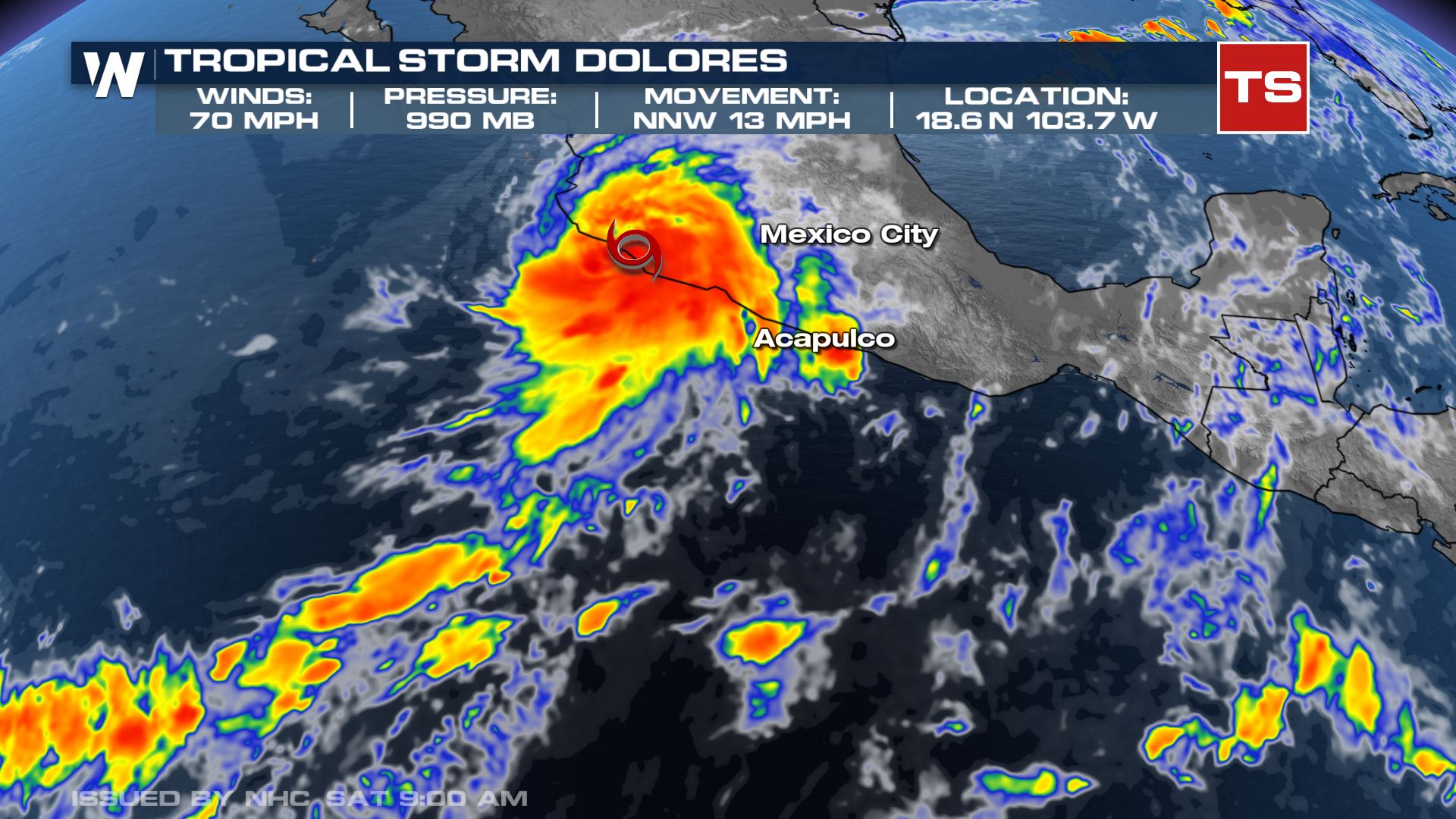 Dolores remains a strong tropical storm but will steadily weaken as it moves inland. It's expected to dissipate over the high mountains of western Mexico by Sunday morning.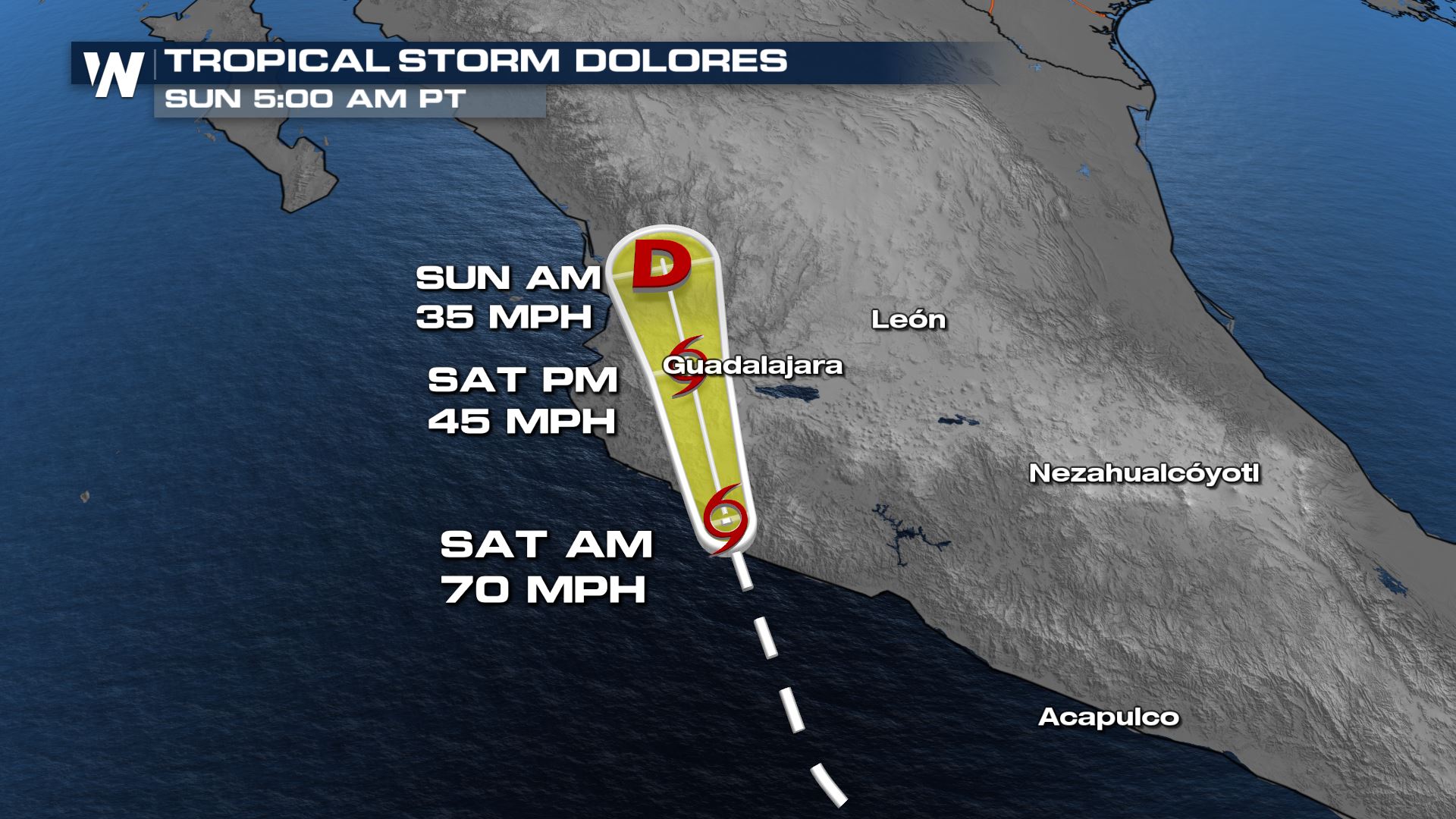 Dolores has brought heavy rain to the Mexican states of Michoacan and Colima and will bring more heavy rain to Southwest and West-Central Mexico even after it dissipates. This could lead to life threatening flash flooding and mudslides as an additional 175+ mm/7" inches of rain is possible in isolated areas.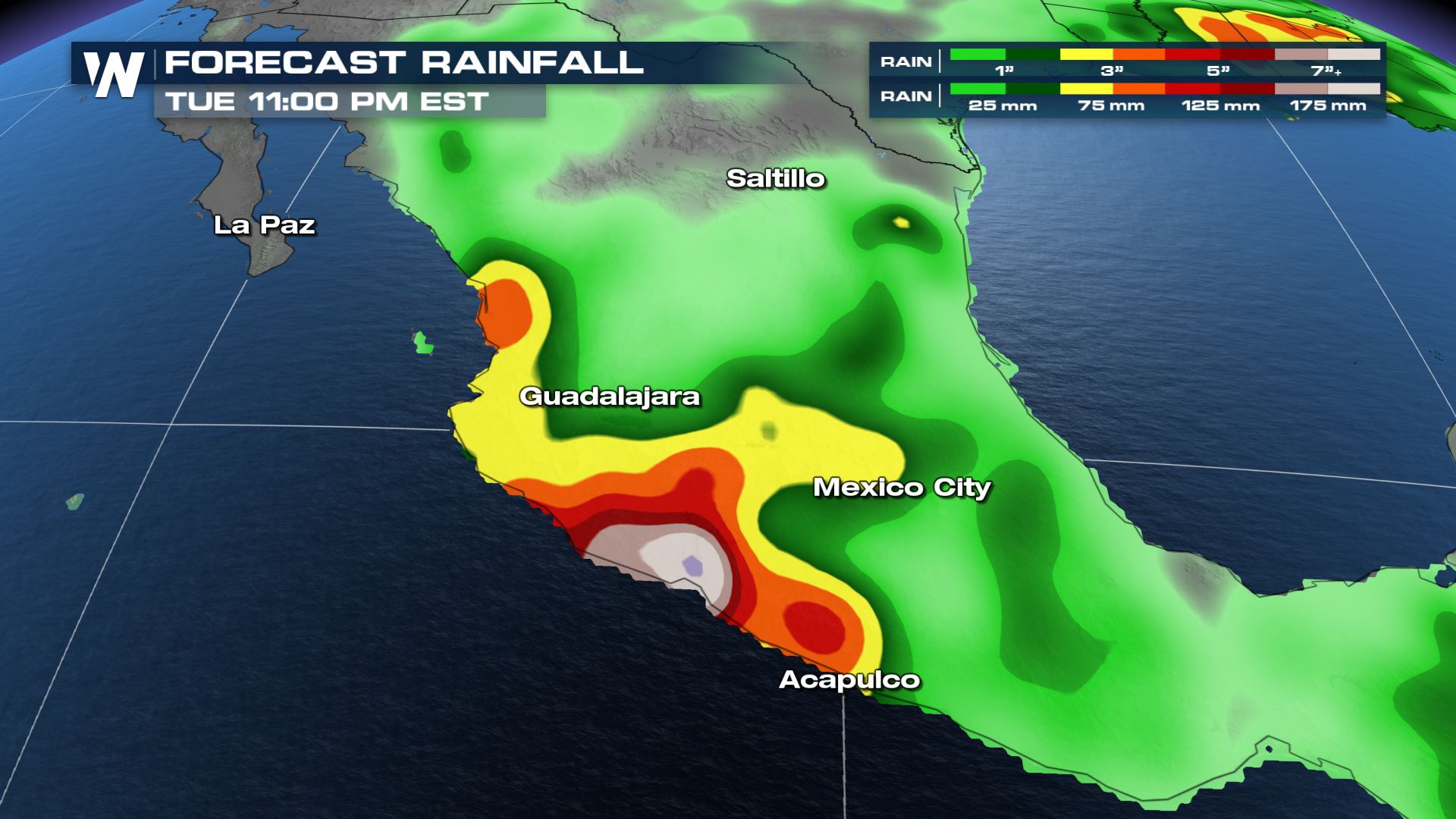 There is no tropical development expected in the Eastern Pacific for the next 5 days.  However the next name on the list is Enrique.