Several areas across the U.S. have been struggling with drought conditions over the last year. While some in the last six months have seen improvement, the latest update to the
United States Drought Monitor
did not fare well for vulnerable areas. For each of the following regions you will find a comparison between the February 27 and March 6 issuances of this product.
THE SOUTHEAST
Several powerful storms created flooding conditions in the Mississippi Valley. However, the track of the storms veered away from southern Alabama, Georgia and South Carolina. Consequentially, the moderate drought expanded in these states and an area of Severe drought was added in Southeast Georgia.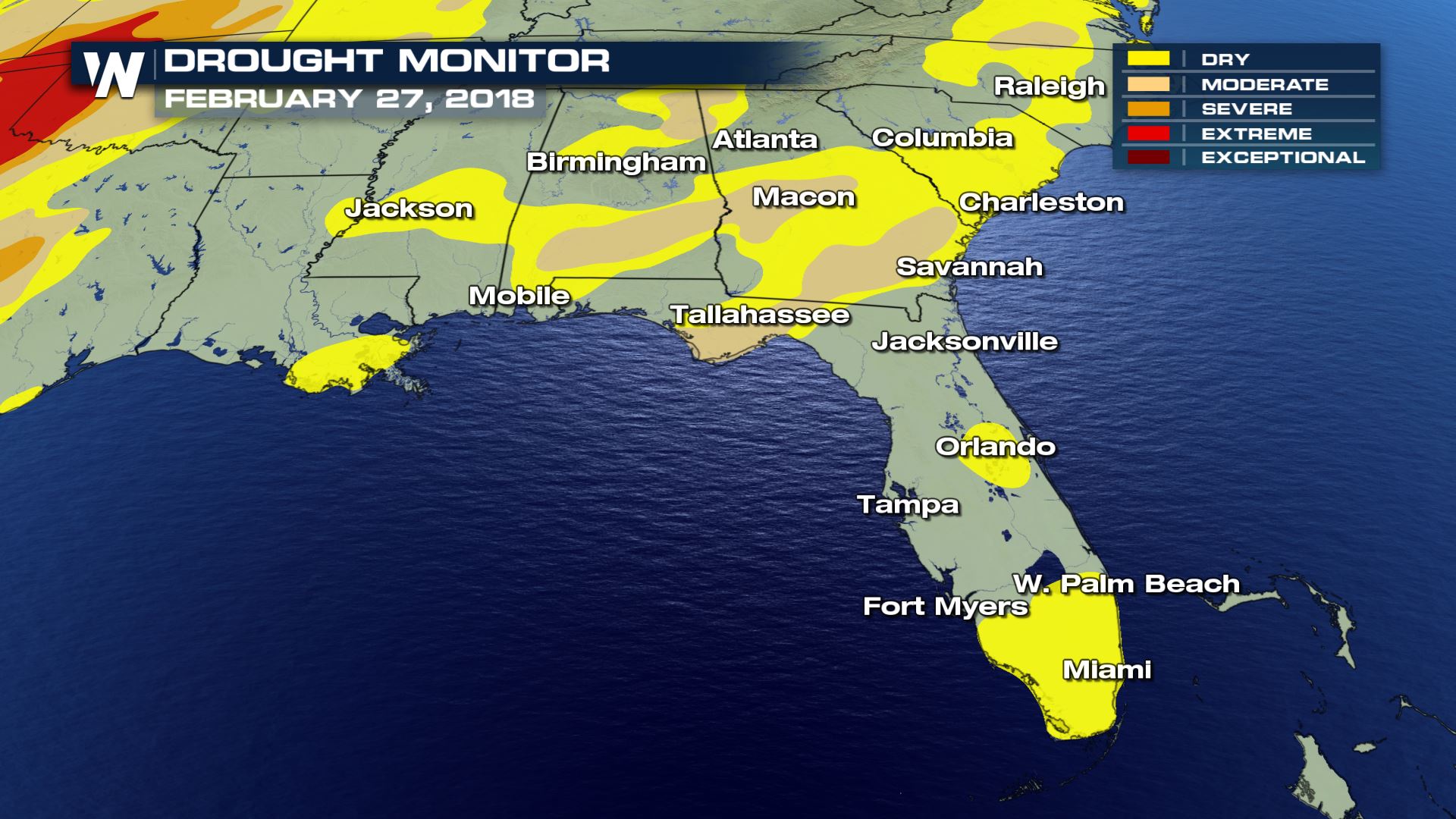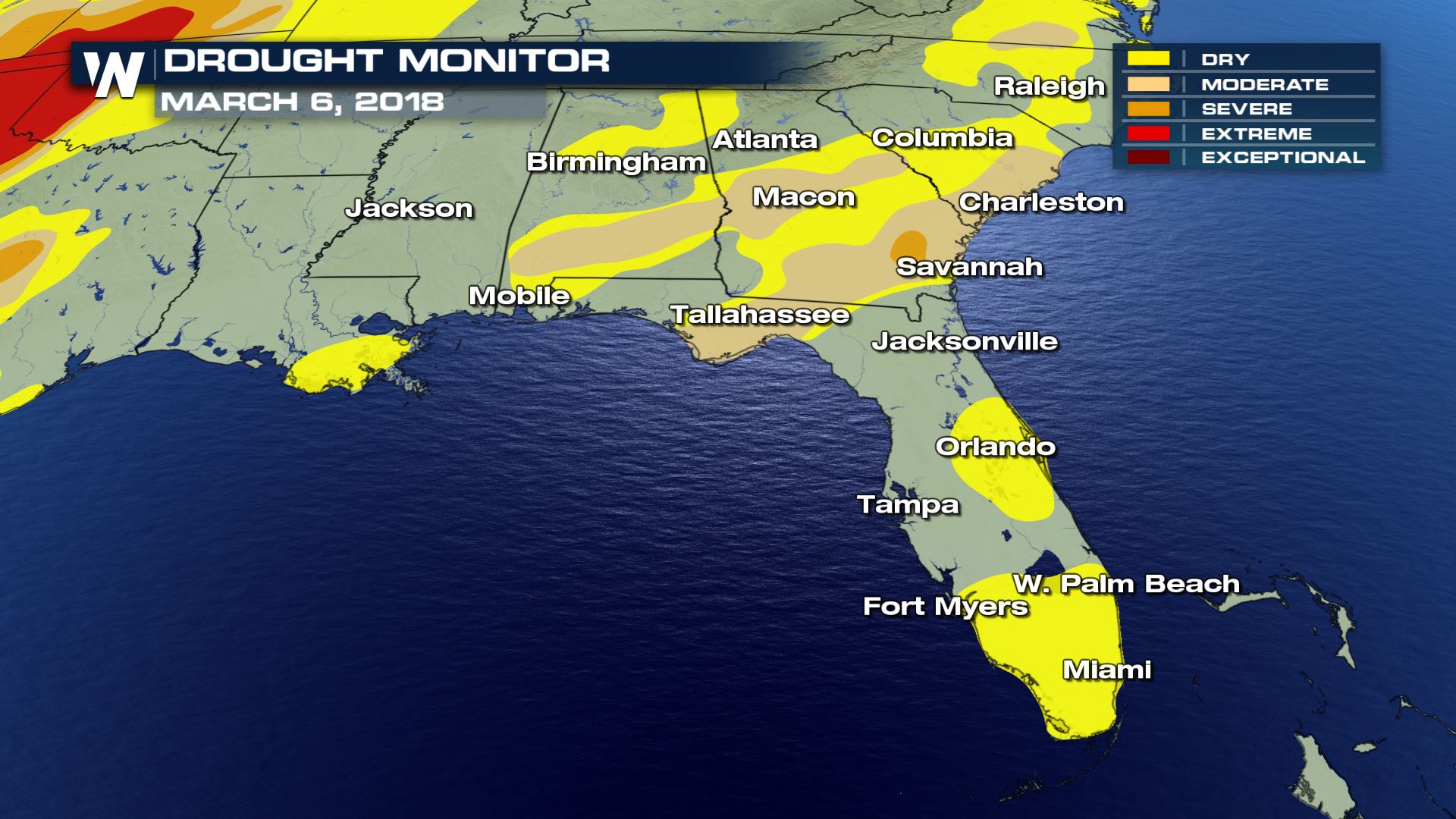 THE SOUTH CENTRAL U.S.
While slight improvements were made in Missouri, the panhandle region of Texas and Oklahoma saw an upgrade to exceptional drought. An assessment from the
UNL United States Drought Monitor author Richard Tinker
details the reason for expansion:
"[P]eriods of strong winds and low humidity led to broad deterioration from the Texas Panhandle and northeastern New Mexico northeastward into the central Plains. This resulted in broad D3 expansion across western sections of the Texas and Oklahoma Panhandles, and much of northeastern New Mexico. These areas received less than 10 percent of normal precipitation during the last 90 days and generally under half of normal precipitation since late autumn. Unirrigated winter wheat in the Texas Panhandle and adjoining areas is almost a total loss."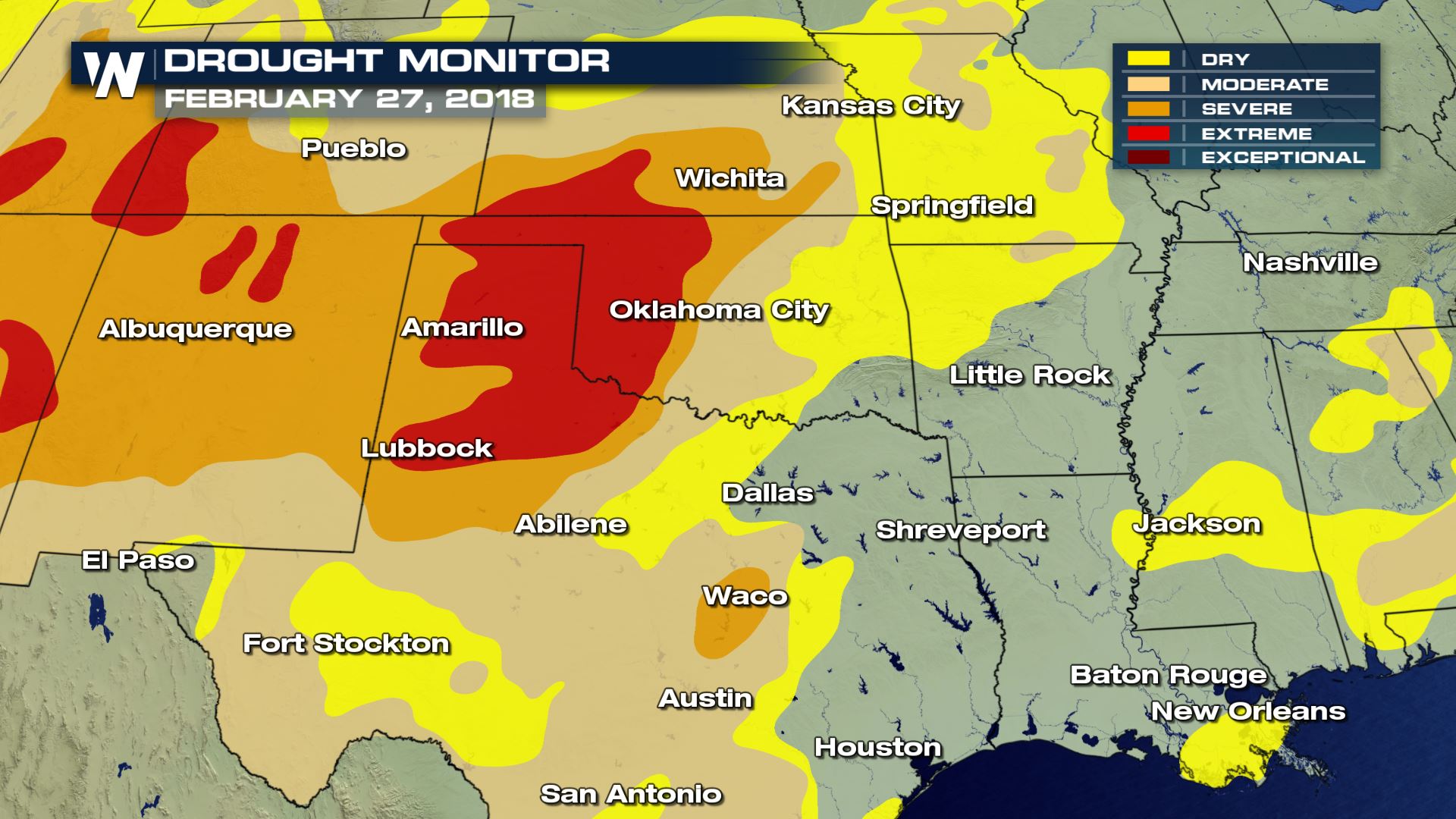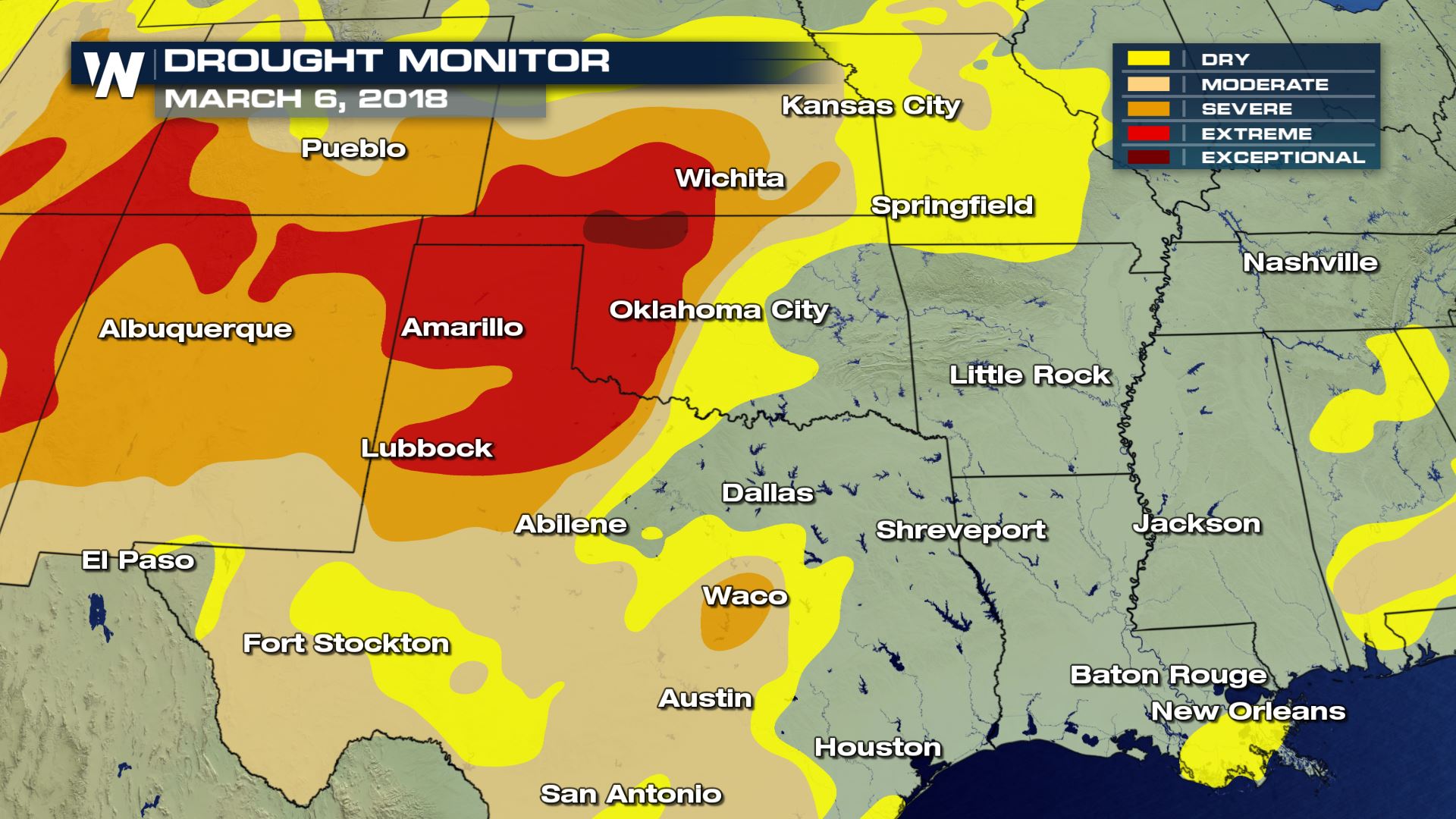 THE FOUR CORNERS
Reports of deteriorating livestock and rangeland conditions in Arizona have not only warranted an expansion of the severe drought, but also the extreme drought in northern parts of the state. Northern New Mexico fell prey to a similar change. Like the panhandle region, rainfall totals less than ten percent of average in the last 90 days has taken a toll.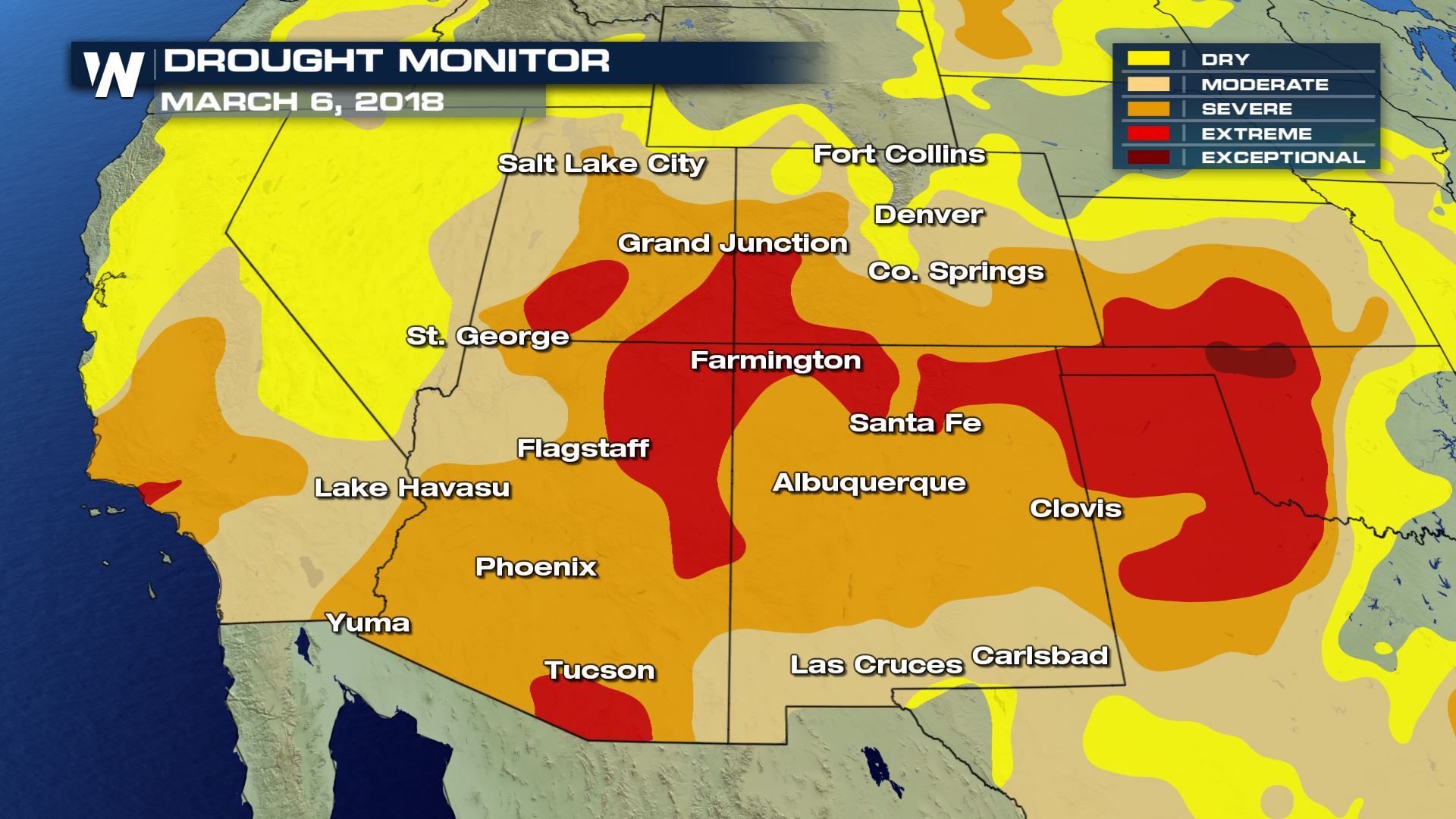 CALIFORNIA
Despite a powerful storm bringing heavy snow to the Sierra Nevada, seasonal totals still remain below normal. Less than a quarter of an inch of moisture fell in parts of southern California, prompting the addition of extreme drought for parts of Ventura and Los Angeles counties.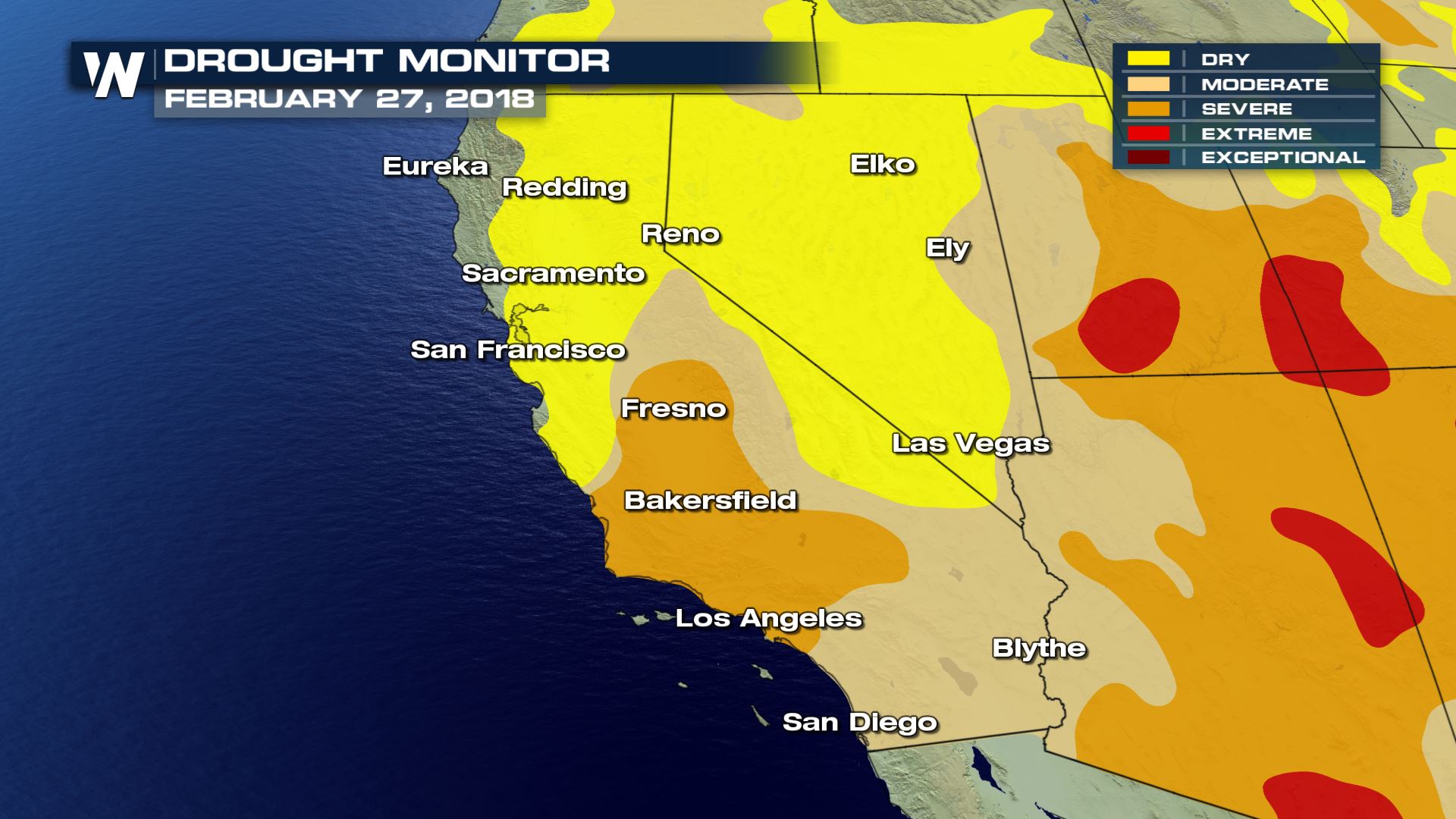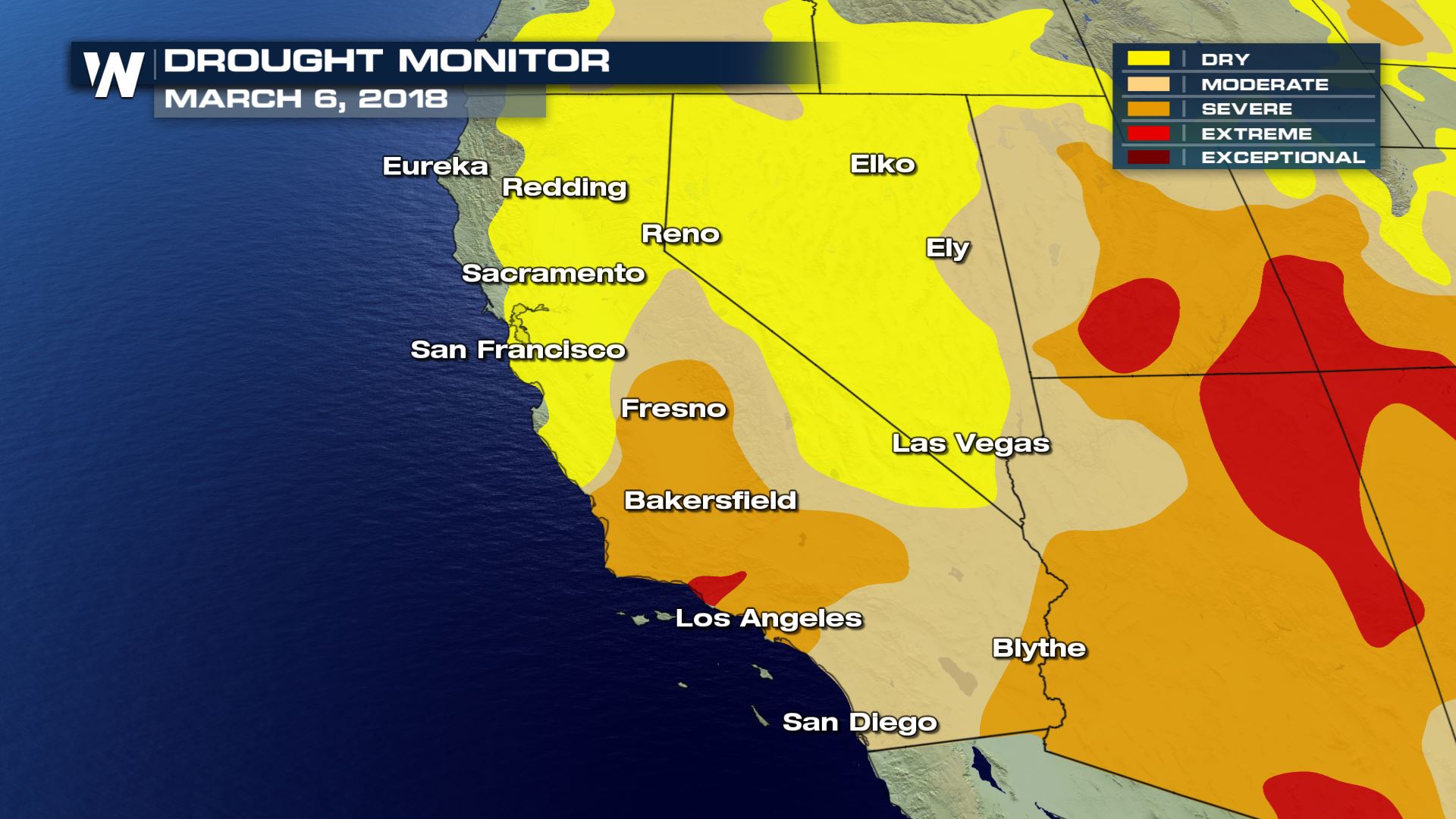 For WeatherNation, Meteorolgist Karissa Klos