Dryline thunderstorms that fired over eastern New Mexico and West Texas are bringing a threat for 3-4" in diameter hail through Sunday night and into Monday morning. In addition to large hail, damaging winds up to 70-80 mph, and tornadoes will be likely. So far, we have seen hail up to baseball size in diameter with numerous 'destructive' severe thunderstorm warnings in addition to tornado warnings.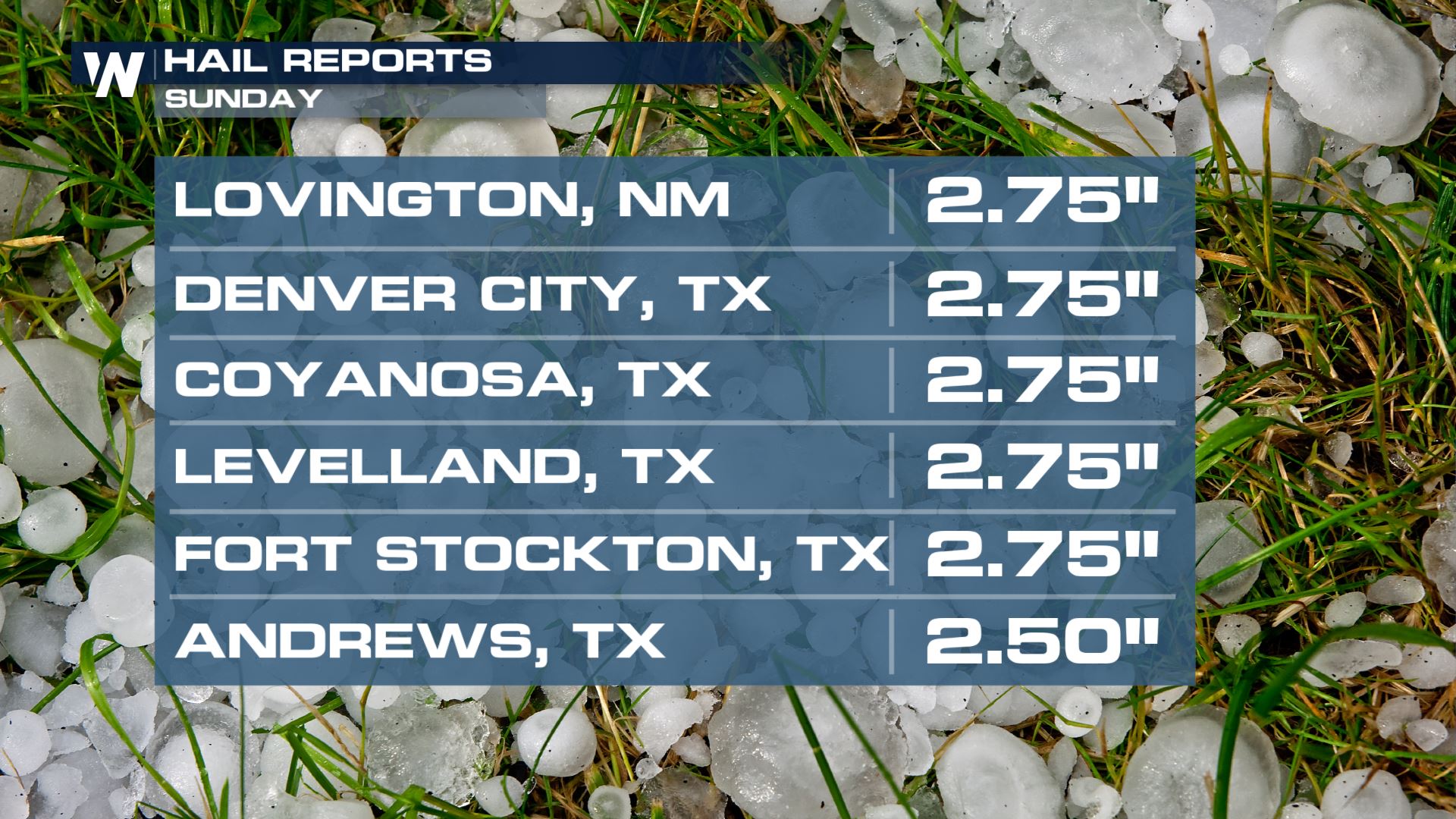 Sunday Night - Monday Morning
The Storm Prediction Center (SPC) has highlighted the risk for severe thunderstorms overnight. Orange means enhanced, this is a level 3 out of 5 on the severe weather scale. Significant hail, damaging winds and tornadoes are all possible.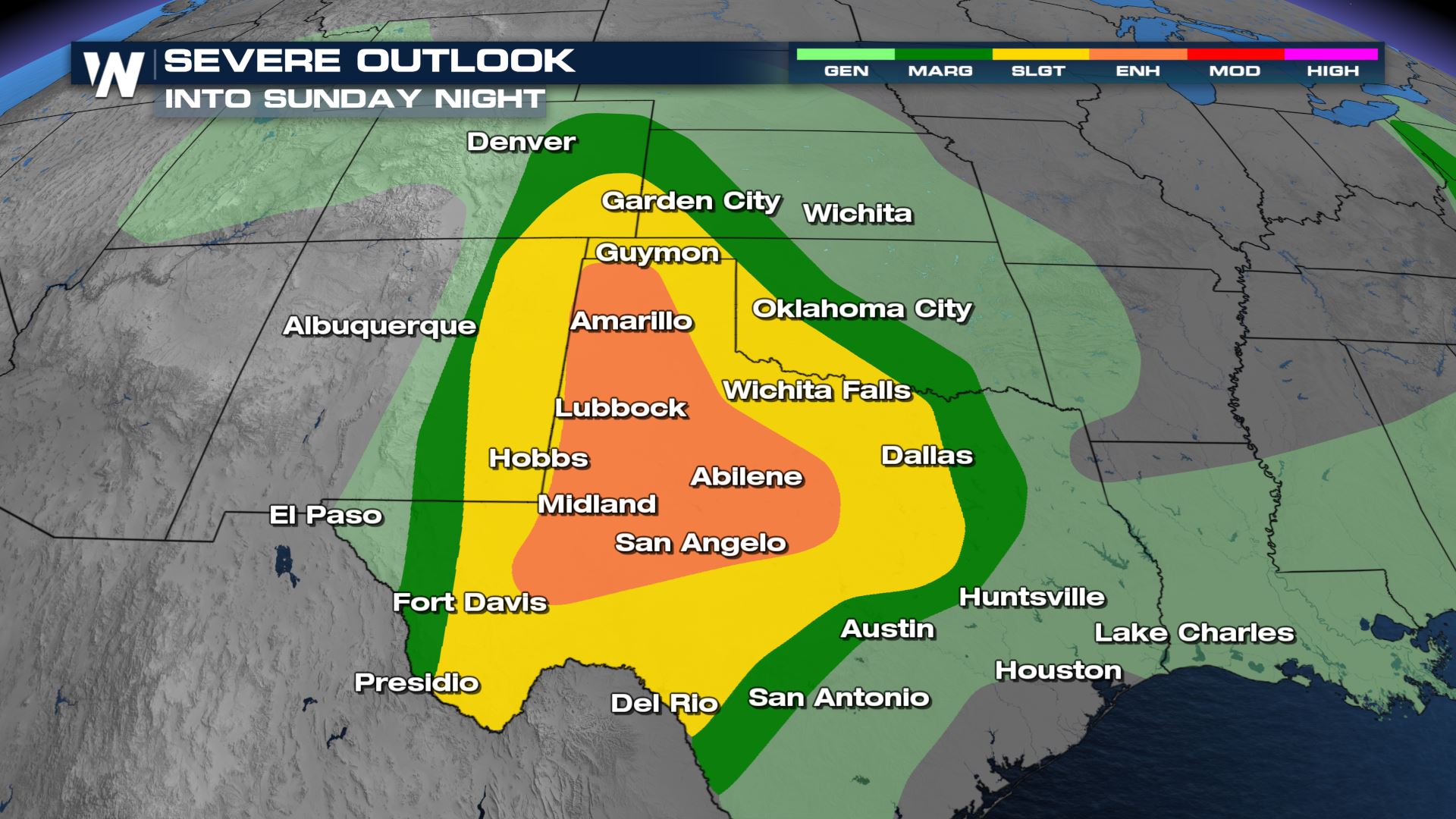 The hail threat for these areas remains as follows: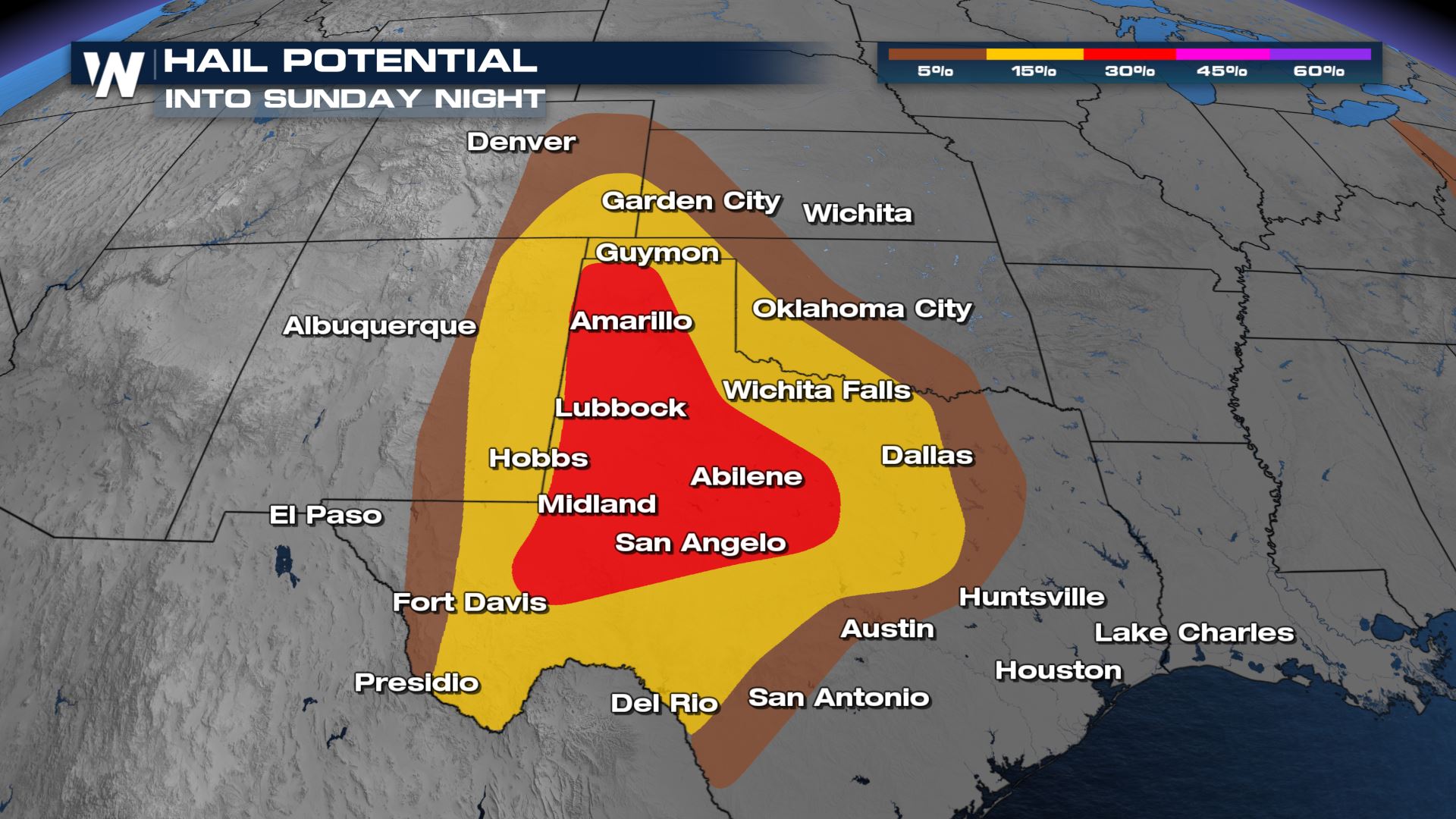 We will continue to monitor tornadic supercells through the overnight hours. This becomes more dangerous because our trained field correspondents will not have the help of sunlight to track rotation.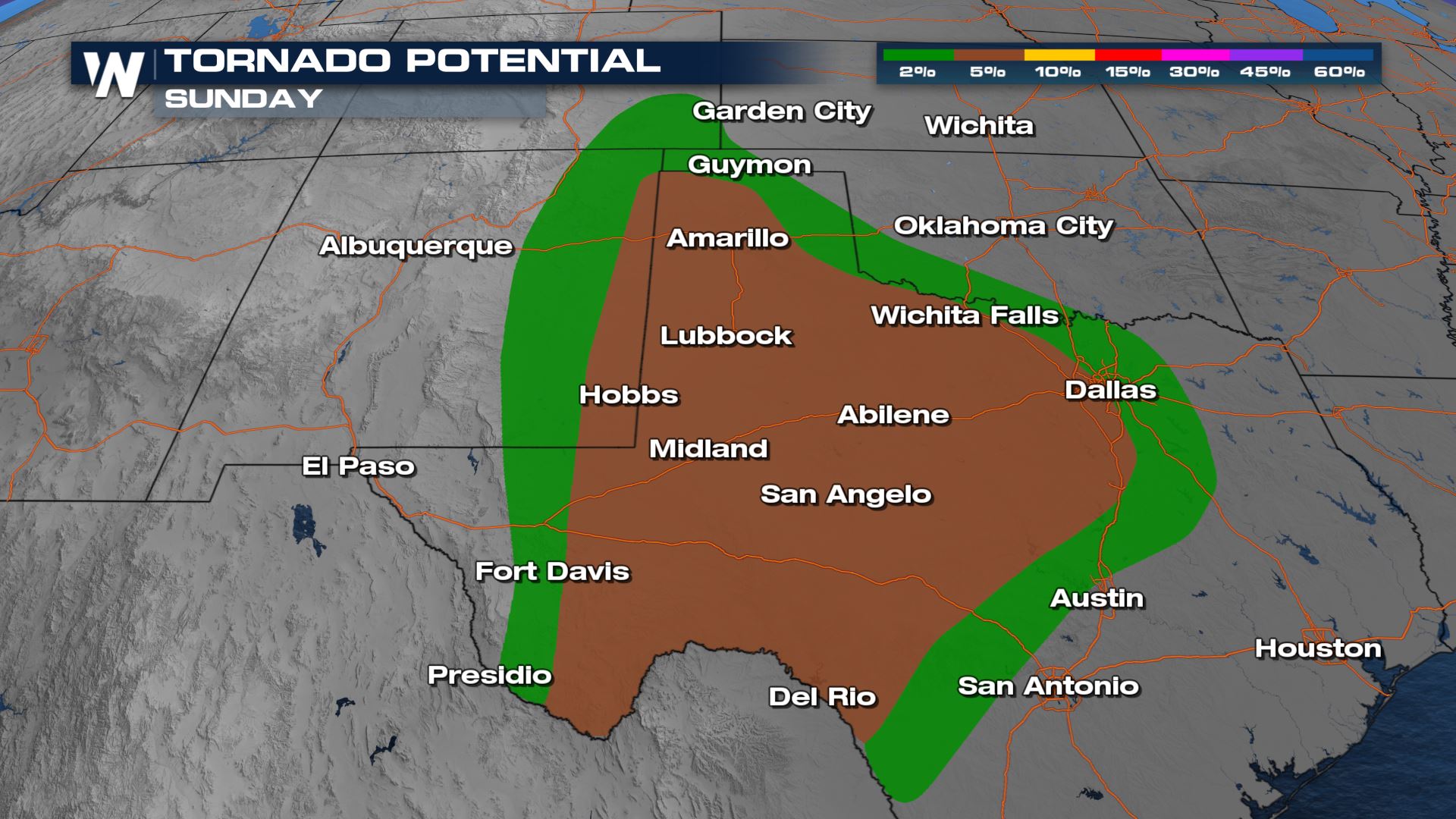 Forecast Timing
Clusters of strong storms look to continue well into the evening and overnight hours, potentially become organized as linear segments, with wind damage potential.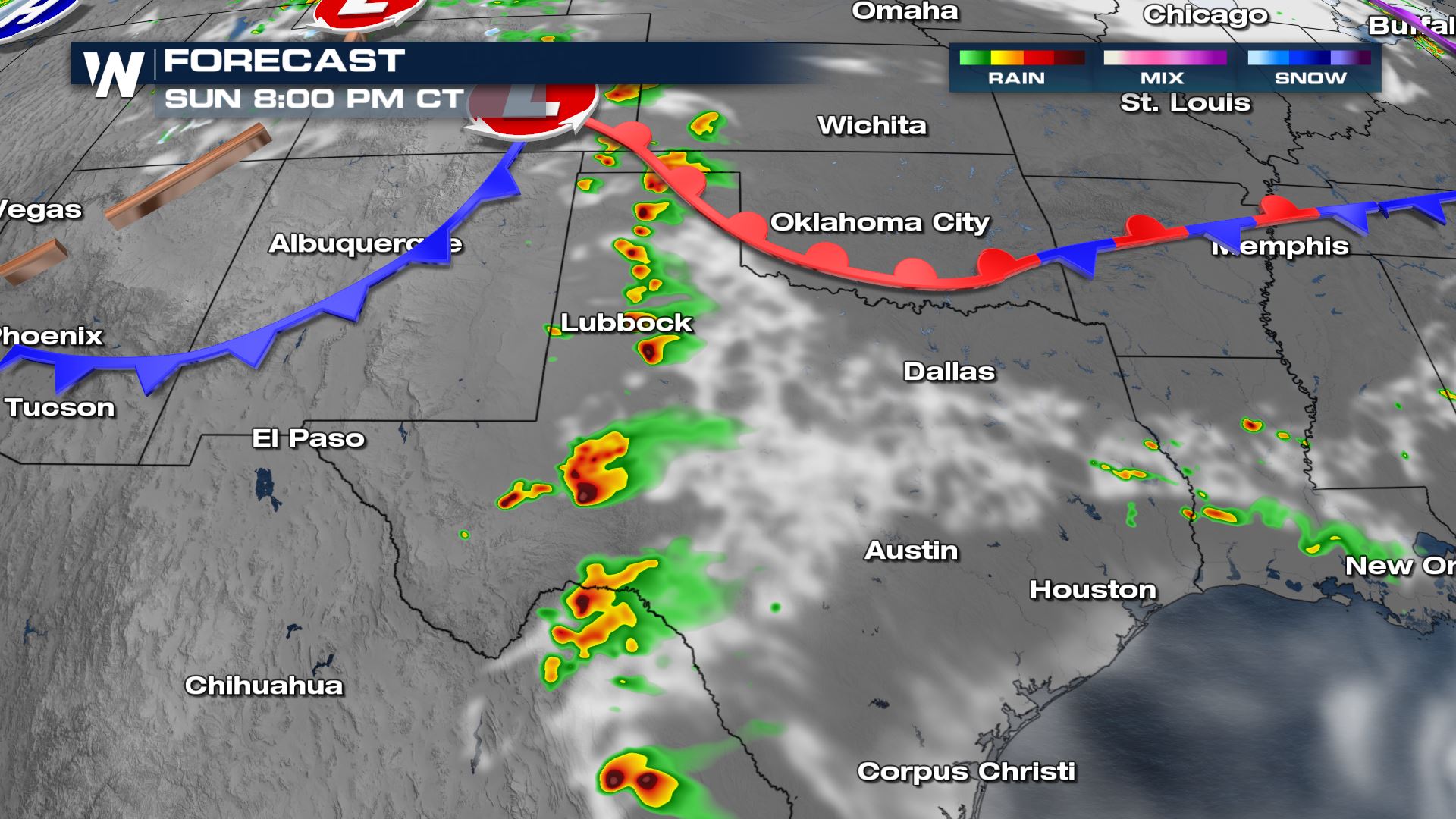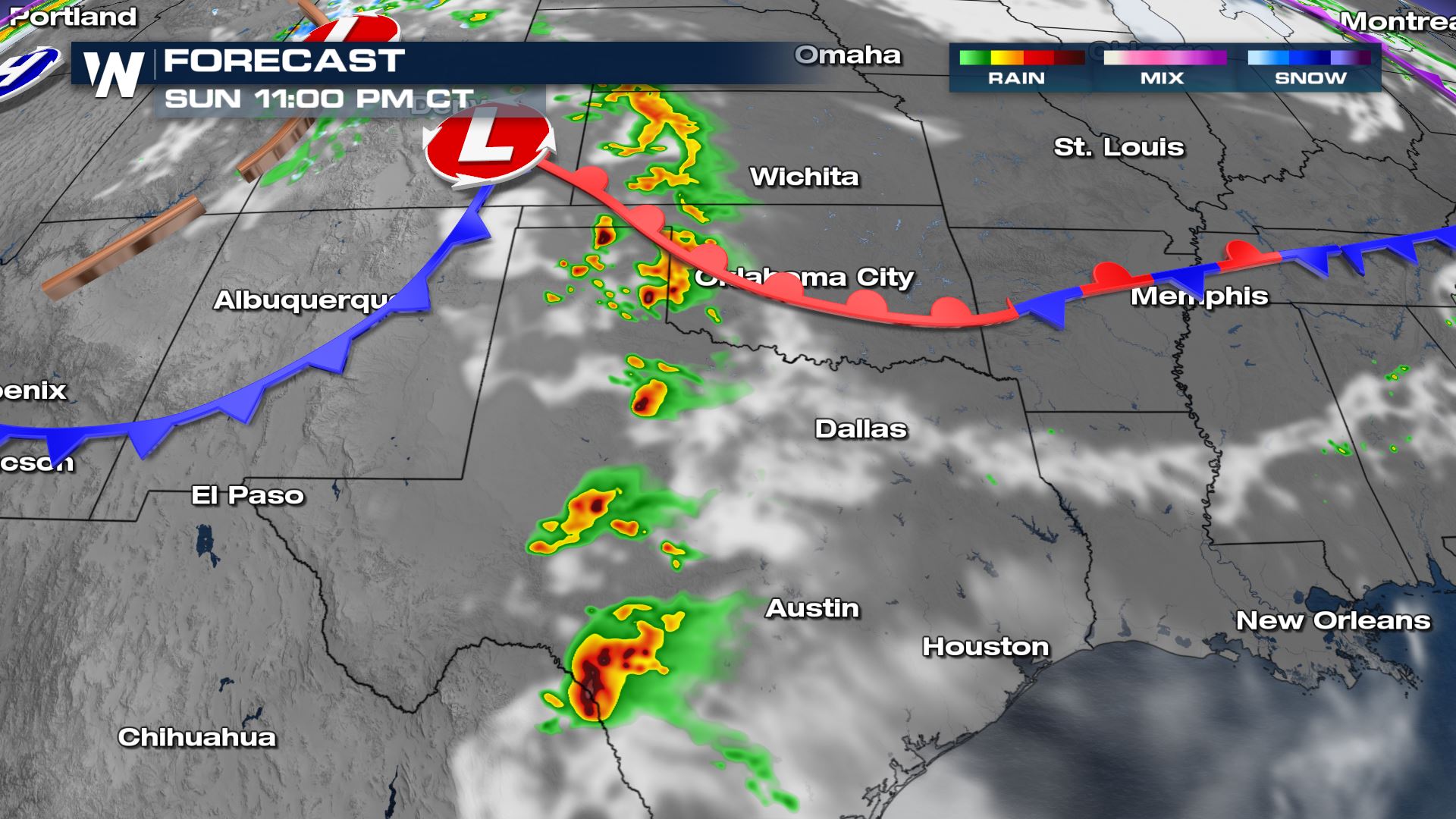 The damaging hail threat also increases within each storm complex into the late night hours and through Monday morning.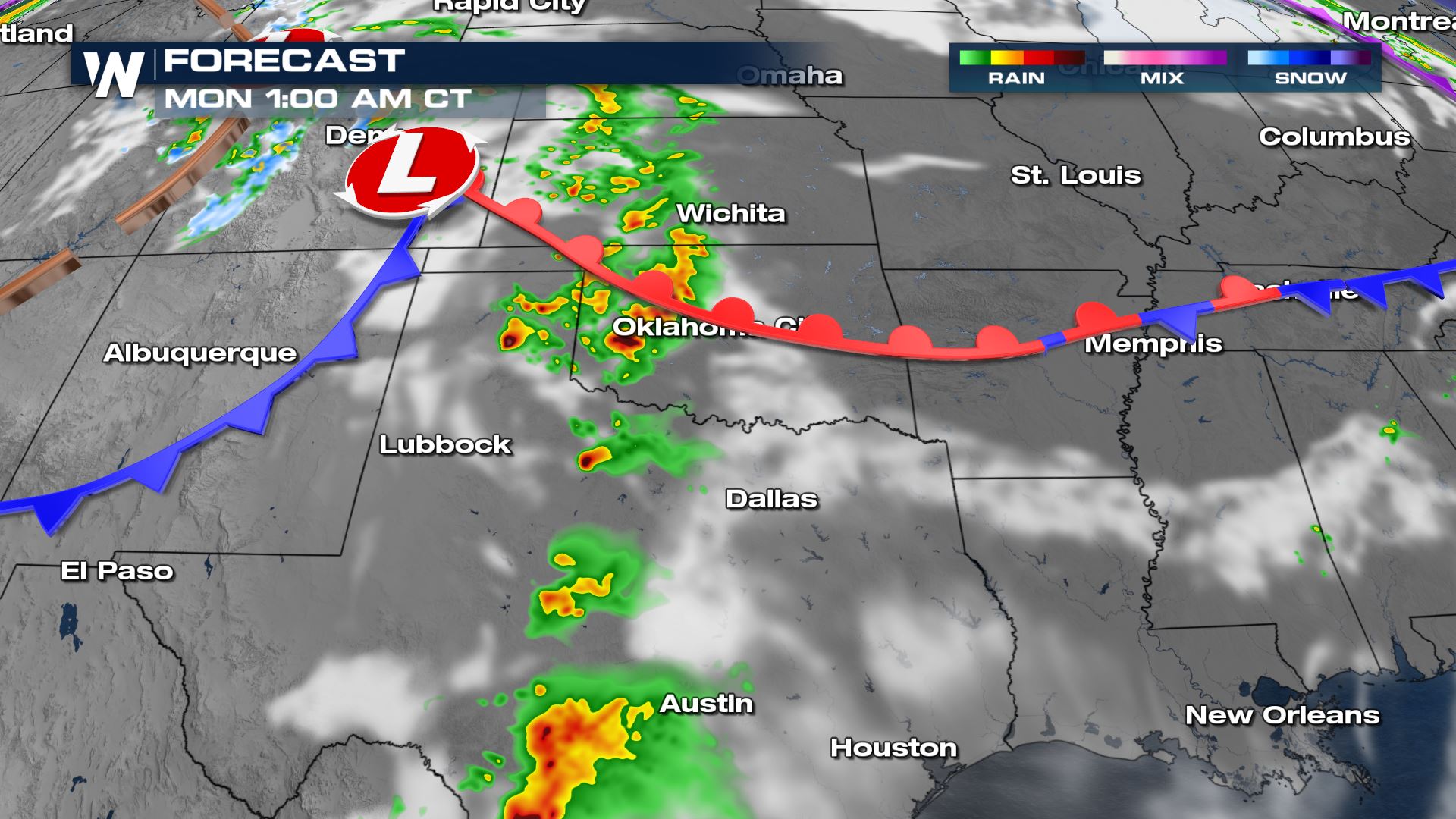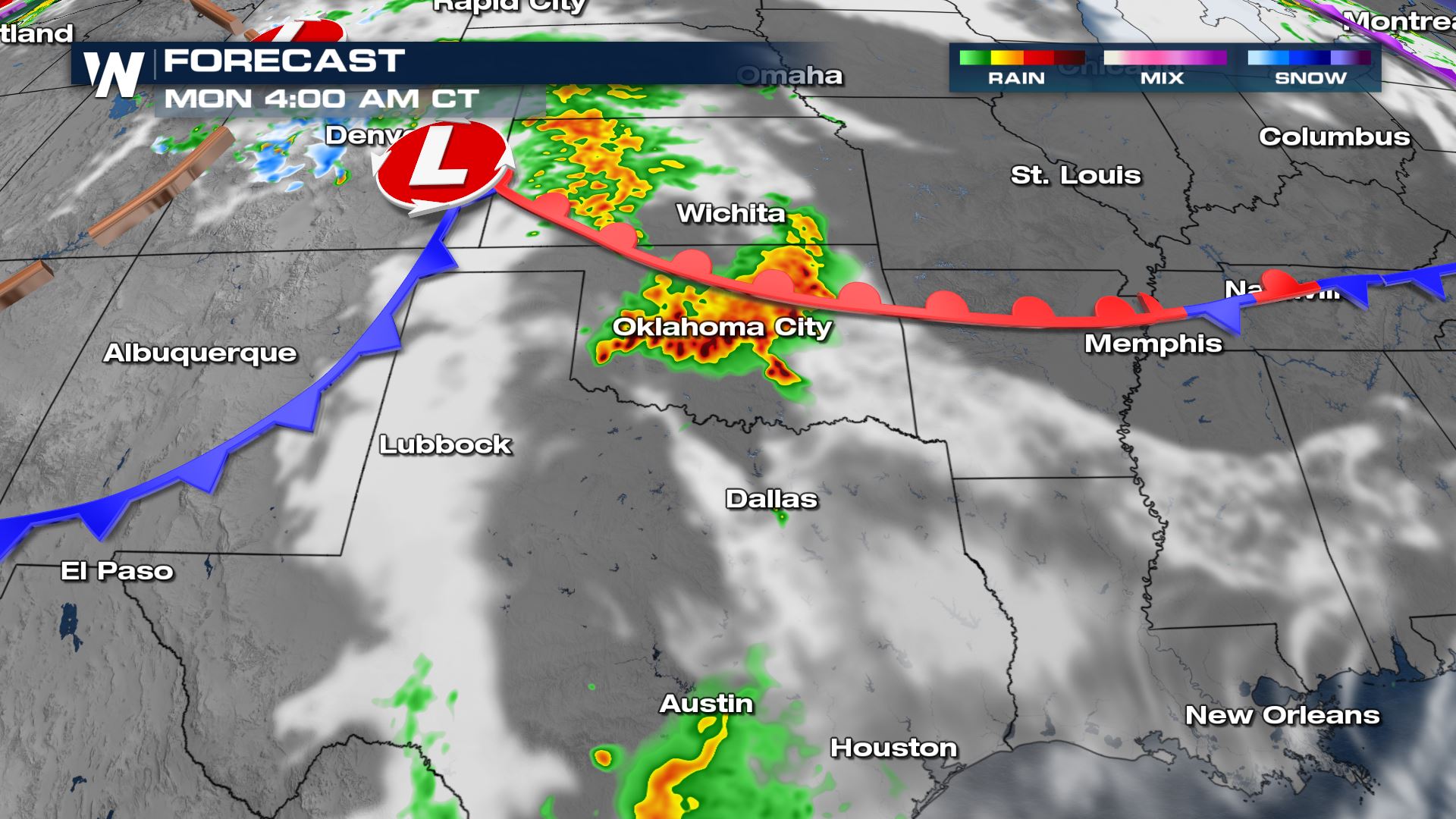 Significant Hail
There is a significant hail risk, meaning large hail is likely. The region in purple has been highlighted for hail greater than 2" in diameter. This would equate to a lime or egg or larger!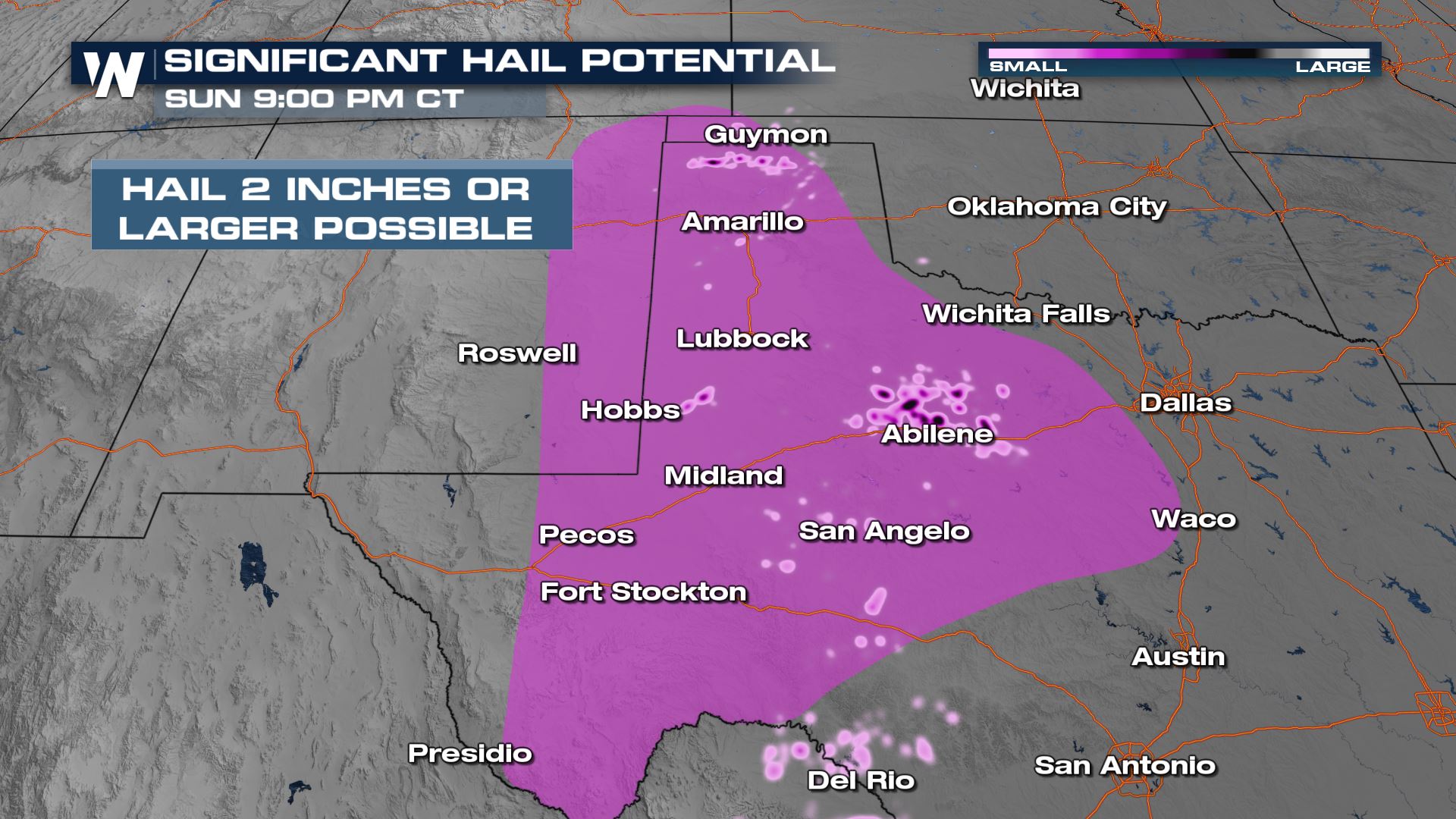 Accumulation
Heavy rain could lead to the possibility of localized flooding or ponding with 2" - 4" of rain in portions of Texas.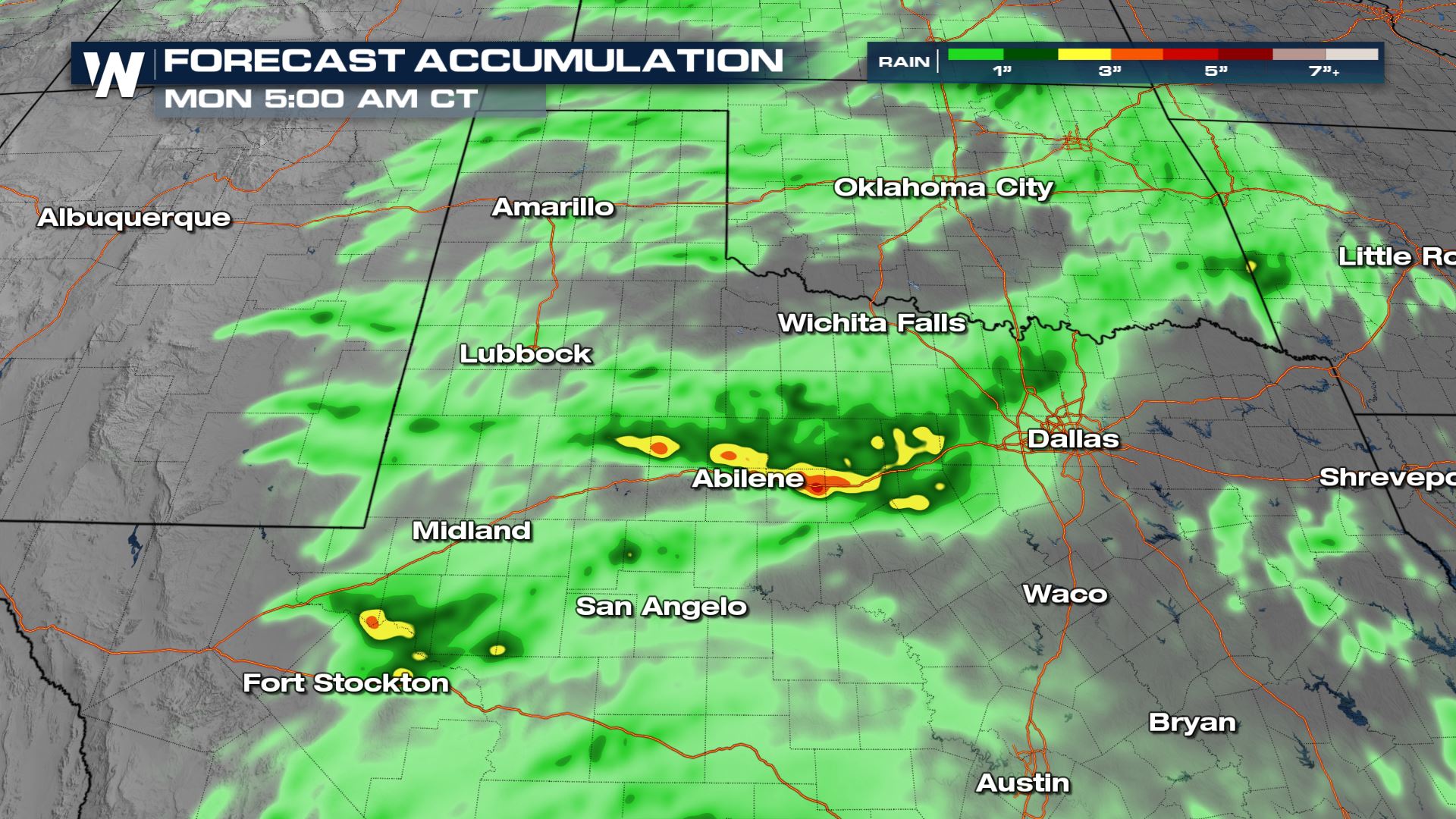 The WPC has the following areas under a region to monitor for the possibility of too much rainfall leading to the flooding potential.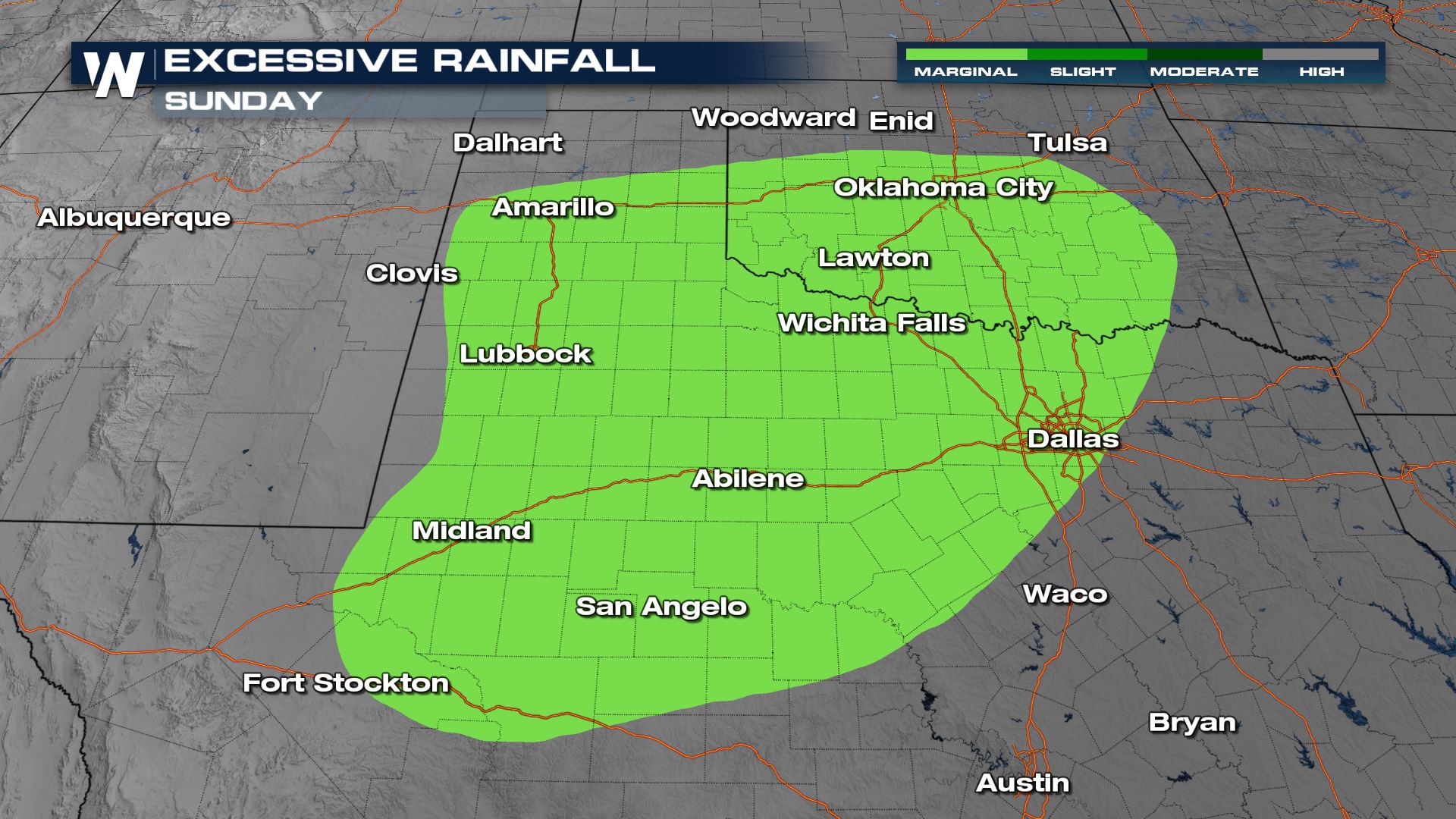 Stay with WeatherNation as we bring you the latest on the severe weather risks in the coming days. We are always streaming 24/7.