As of Saturday morning, parts of Iowa measured at least 15 inches of snow. And its still falling.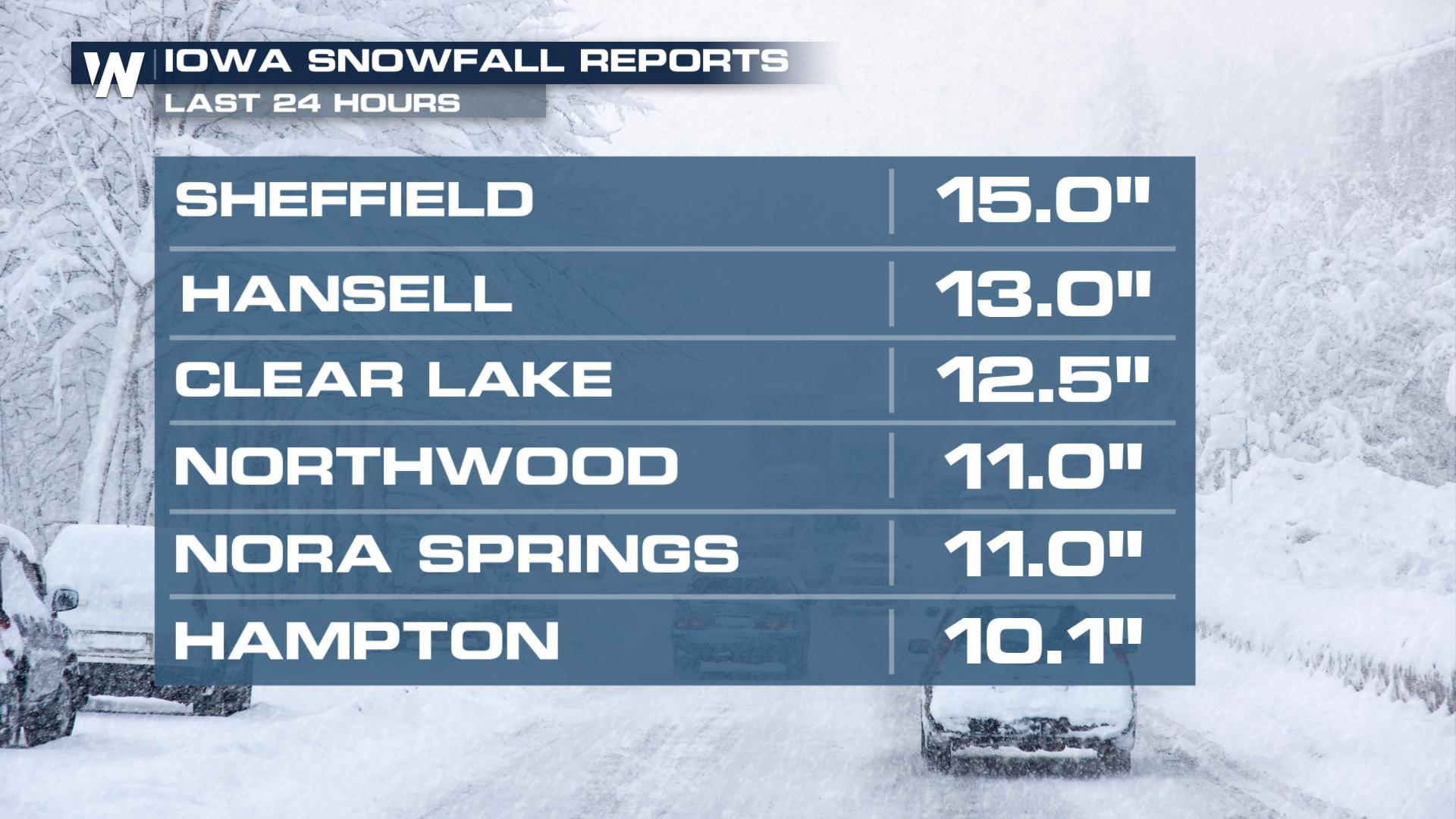 Here's a look at heavy snow from this morning in the city of Des Moines, IA. And snow is continuing to fall across Illinois. The snow expected to continue across most areas through Saturday night. For WeatherNation, I am
Meteorologist Marcus Walter
.