The major weather system moving through the Rockies will bring some very strong winds to the South on Saturday.  When you factor in the very low humidity, the fire weather risk will be "Elevated" in these areas.
Fire Weather Risk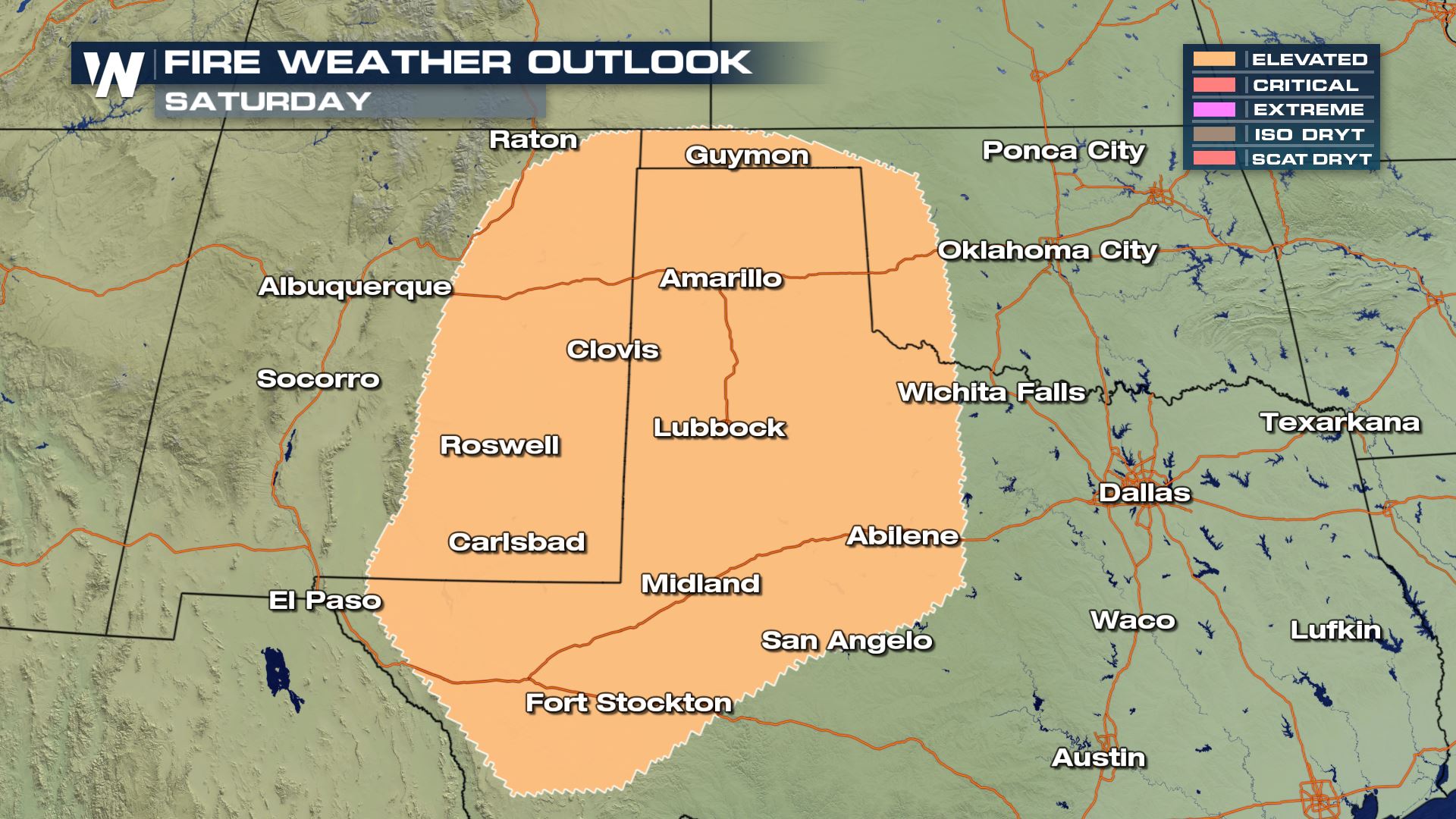 An "Elevated" fire weather risk has been issued for eastern New Mexico and west Texas and this risk does push north into the Oklahoma Panhandle as well.  Temperatures in these areas will be well above normal and humidity values are likely going to be down into the single digits and low teens.  These are perfect ingredients for a fire risk.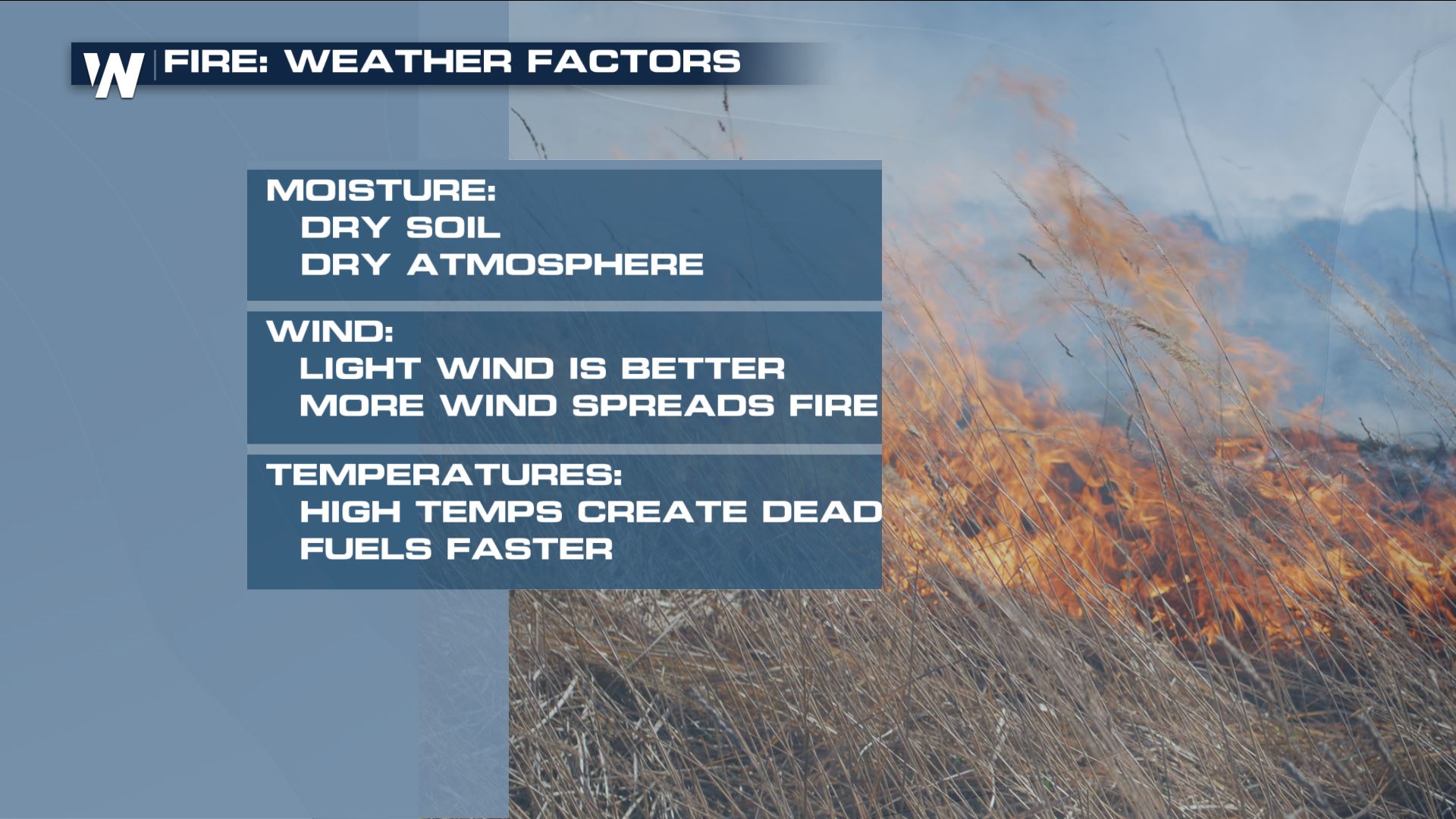 Wind Forecast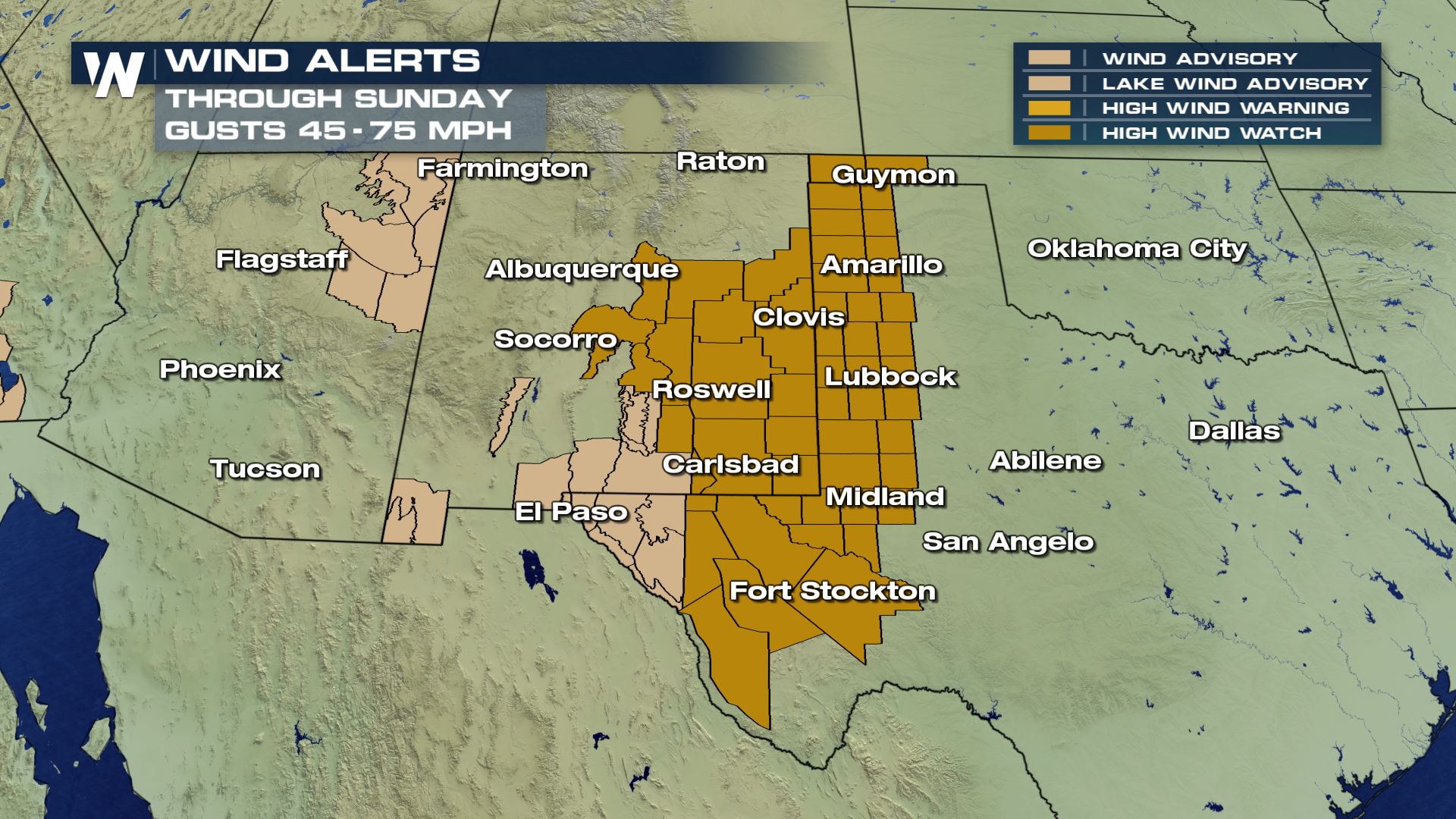 You can clearly see the fire weather risk line up perfectly with where we are anticipating the strongest winds.  High wind watches and wind advisories are in effect for this region with the potential for wind gusts up to 75 mph. If you live in these areas, please be cautious with any outdoor grilling or anything that involves matches or flames.
Meteorologist Patrick Crawford