ABOVE: Severe weather alerts have been issued the overnight hours for parts of the South. A tornado watch continues until noon for counties in yellow.
A strong area of low pressure is sweeping across the country now through Thursday afternoon and evening, causing a widespread severe weather threat. It will bring the potential for more severe weather in the South and a Winter Storm for the Plains. The Storm Prediction Center has highlighted the risk for severe weather through Thursday afternoon and evening with widespread severe storms likely.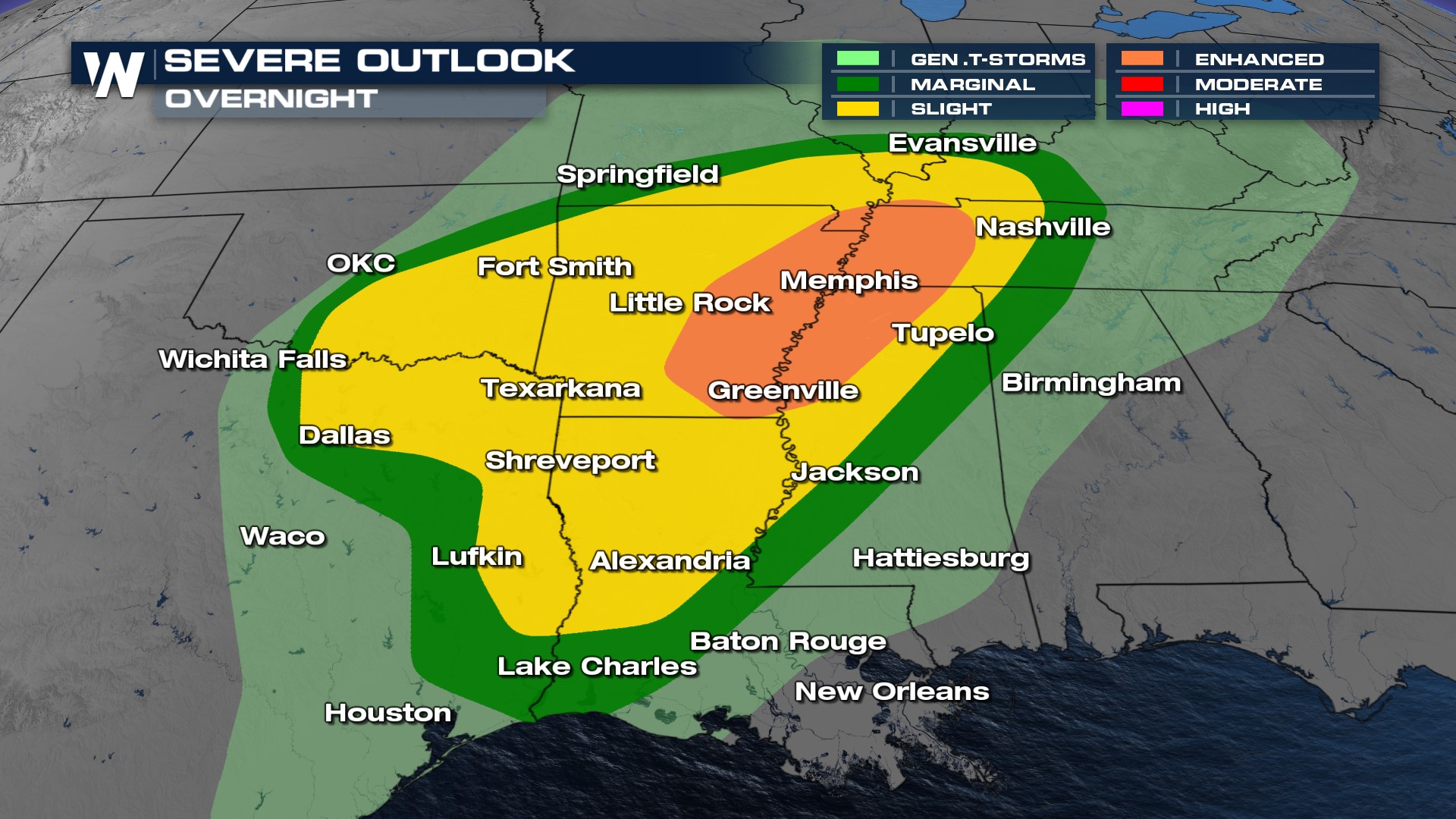 A closer look at our overnight severe threat shows the primary risk area centered from west Tennessee through Arkansas and the Texarkana region, along with northwest Mississippi. All severe weather hazards are possible, so it is essential you have multiple ways to get alerts.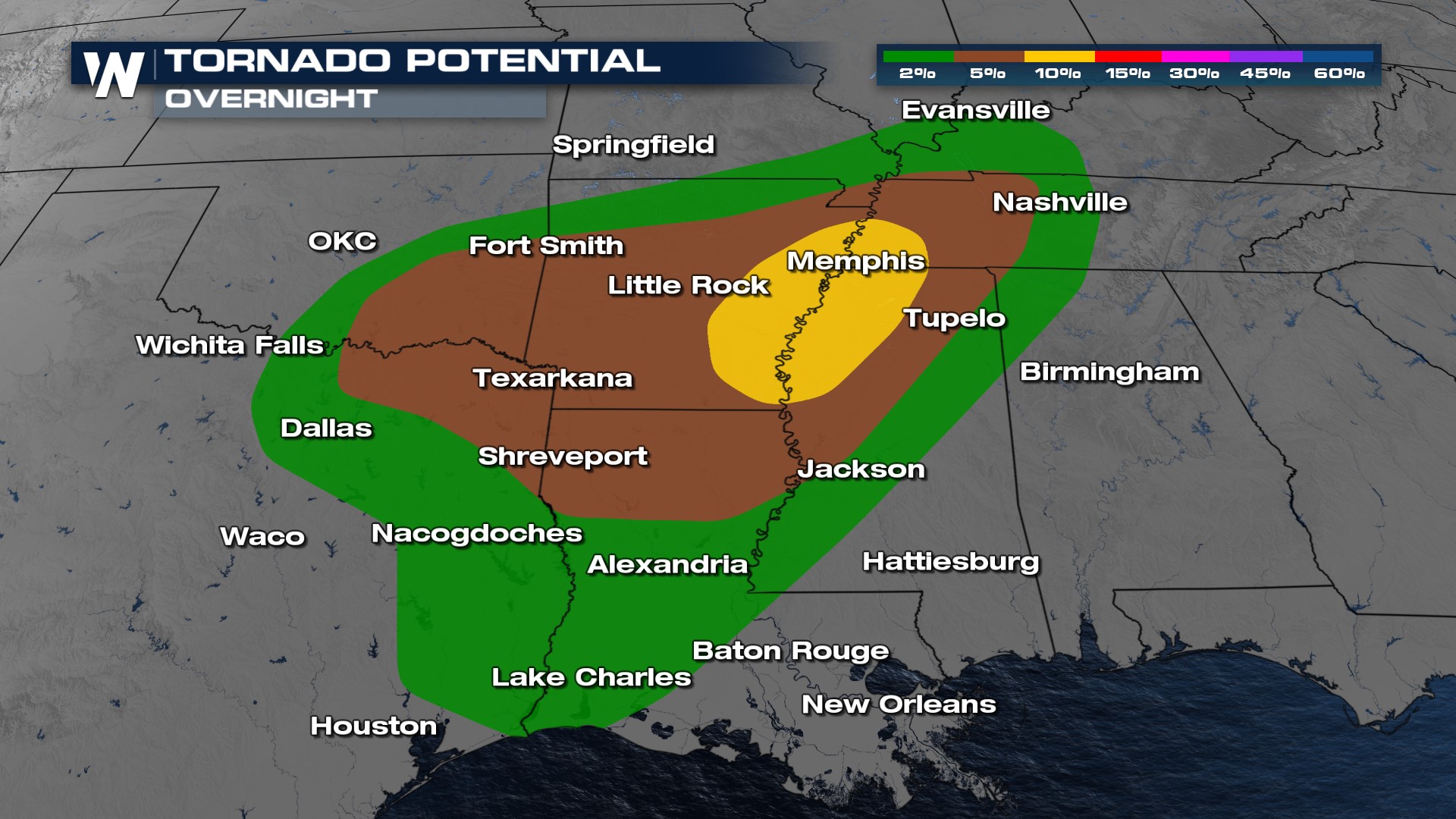 Not only do we have the risk of damaging winds, hail, and tornadoes, but the SPC has also highlighted the "significant" threat of tornadoes and hail for eastern Arkansas and the NW Mississippi Delta. Here, EF-2 or stronger tornadoes with windspeeds at least 110 mph are possible due to increased low-level rotation. The tornado threat looks to increase overnight, so please be sure to have multiple ways to get weather warnings before you go to sleep, and have a plan for your family in case a warned storm approaches your area.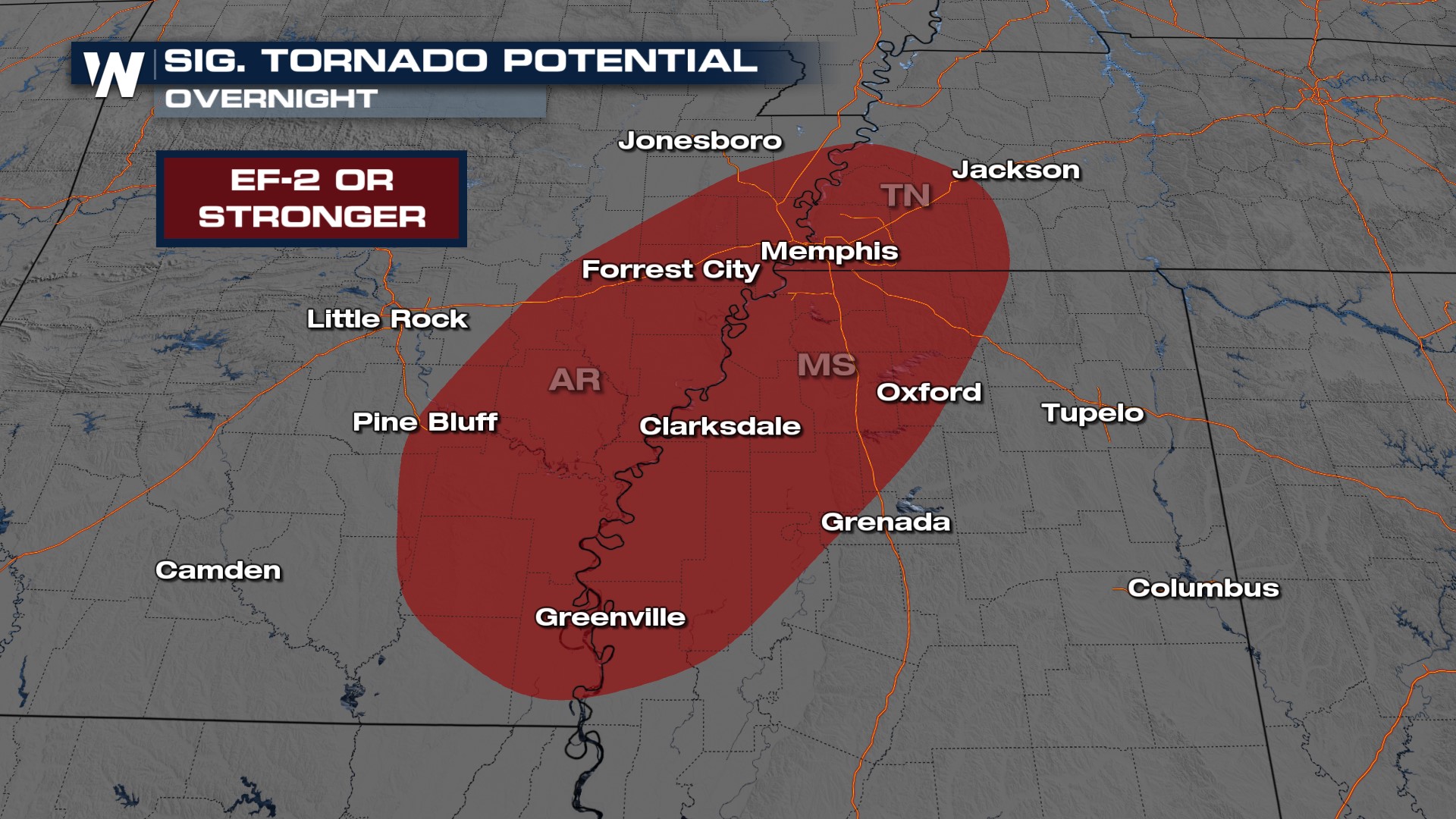 Extremely large and damaging hail is possible through the Red River Valley as well. 2" thick hail is around egg or lime size, and can do damage to life and property.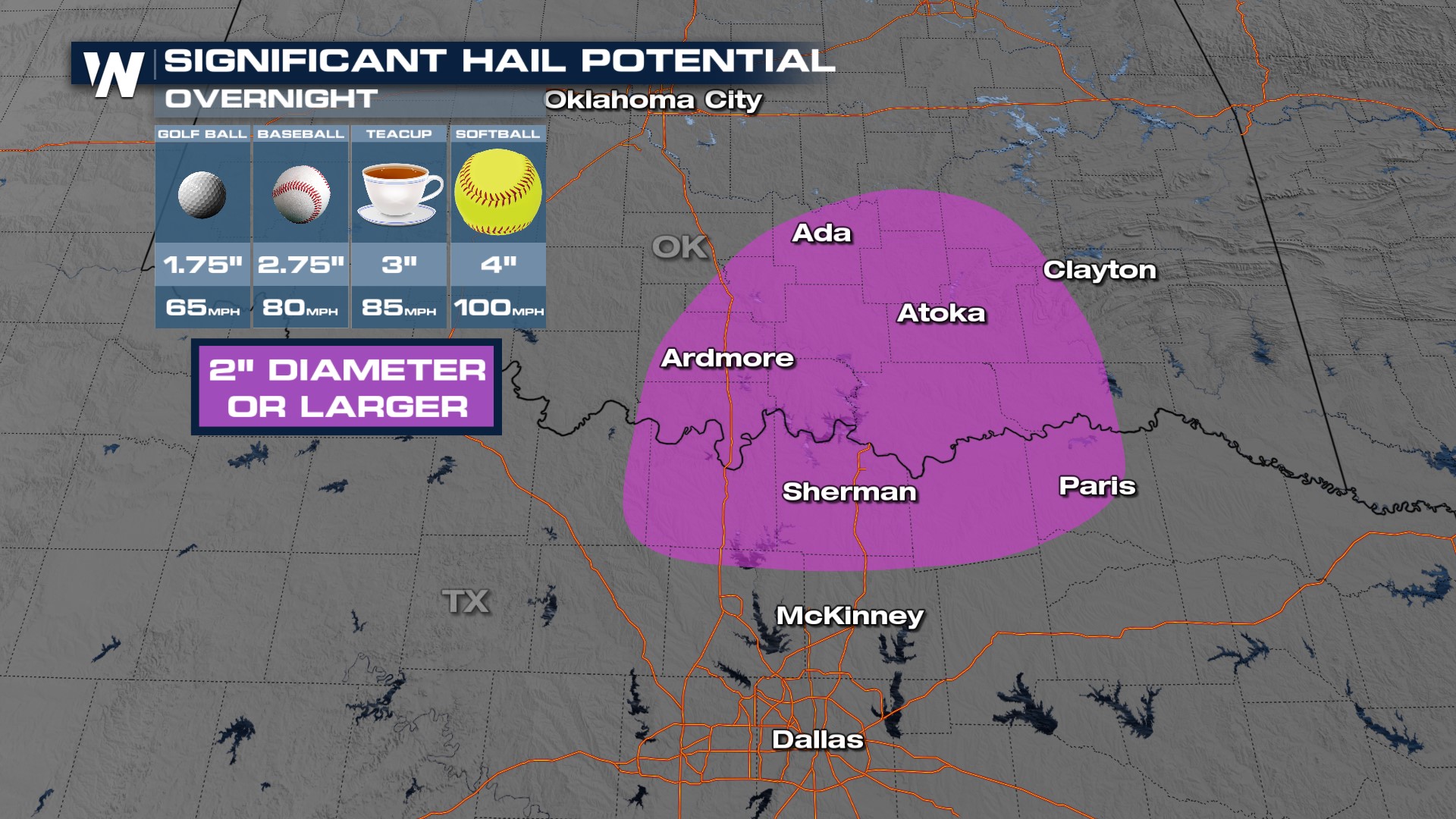 As the cold front moves in from the west storms will develop along the front. These storms will contain damaging hail and strong winds overnight, with a spin-up tornado also possible. Cities like Memphis in the ENHANCED risk will likely see two rounds of storms through Thursday morning.
Be sure to stay with WeatherNation for the latest in the severe weather and snow coverage. We will bring you the latest as the forecast develops.