https://twitter.com/WeatherNation/status/1406960093095104517 A powerful line of thunderstorms worked through northern Illinois Sunday night, causing widespread damage and producing a dangerous tornado. Multiple areas of rotation produced tornadic storms along the line from the Chicago suburbs, to northwest Indiana and southwest Lower Michigan. Just after 11 pm CDT, one of the stronger cells moved through the cities of Naperville and Woodridge. As it passed through town, the National Weather Service in Chicago, IL noticed a tornado debris signature on radar, confirming a touchdown. https://twitter.com/NWSChicago/status/1406827142642429953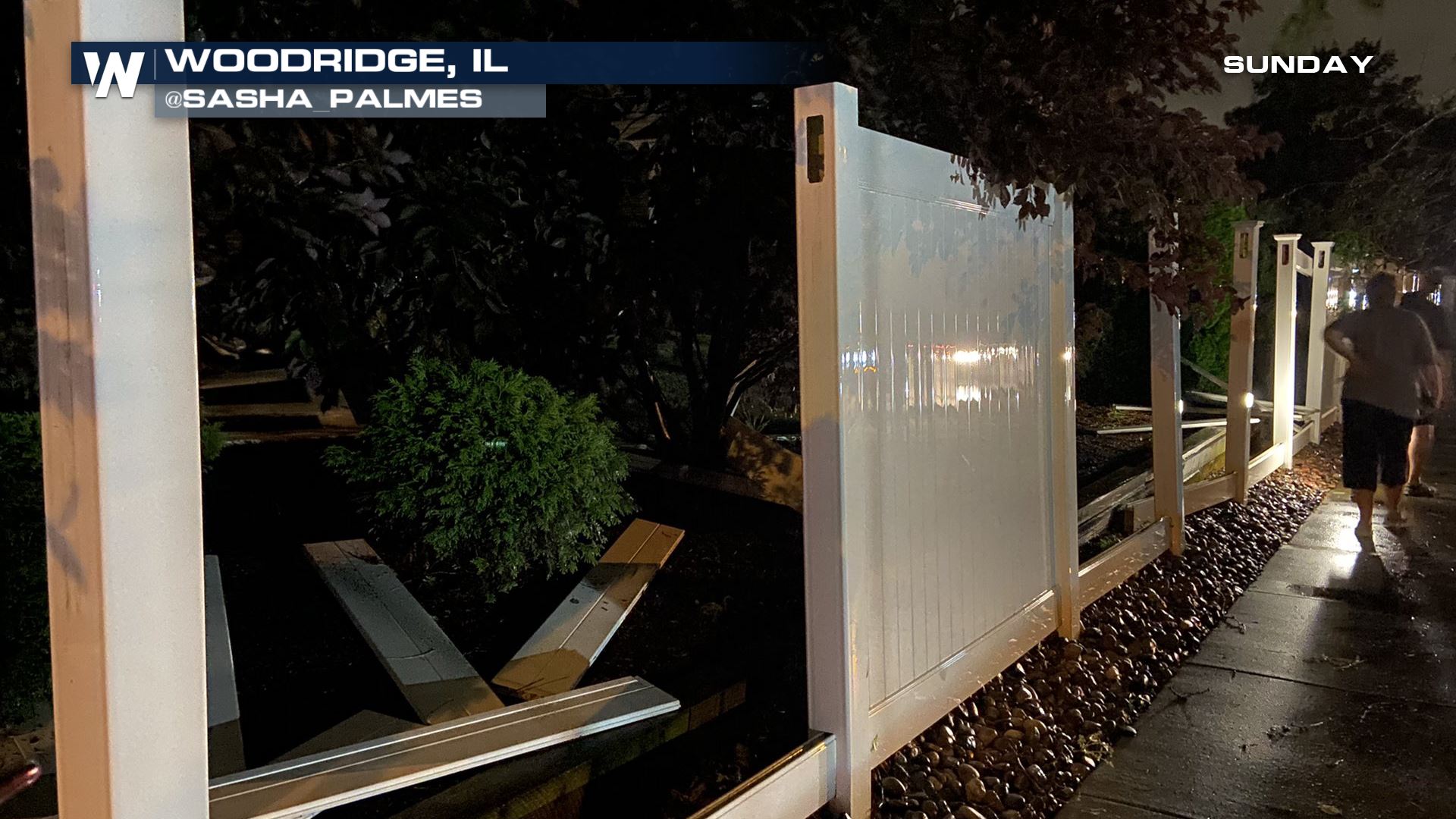 Reports of a gas leak and at least three injuries came in from Naperville, IL. Many reports of trees down in neighborhoods from Darien to Addison, IL. The storms stayed strong as they moved through northwest Indiana. Reports of a roof collapse in South Haven, IN had officials worried about potential injuries. The National Weather Service in Chicago has rated the Naperville tornado as an EF-3 with peak winds estimated around 140 mph.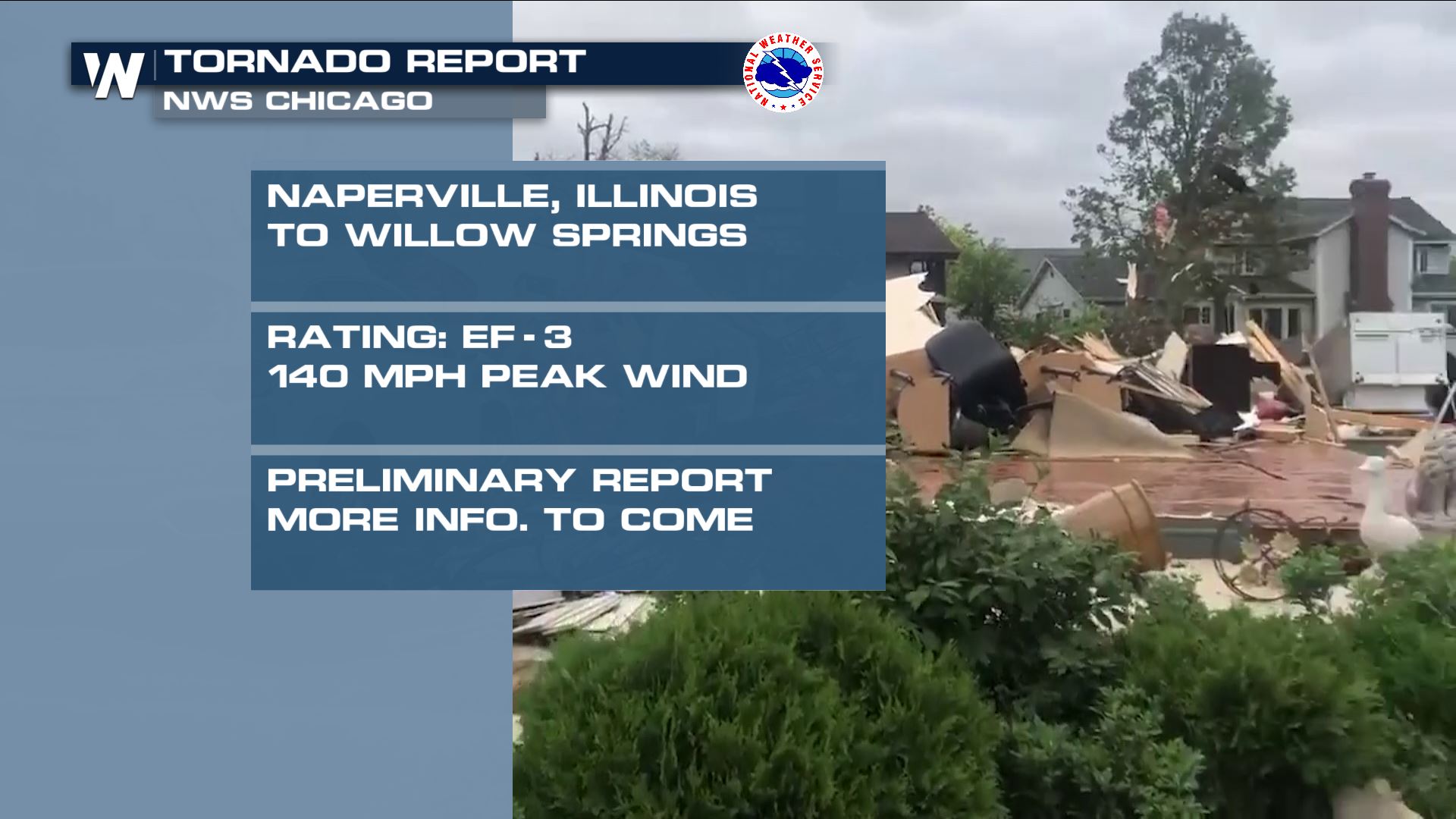 This is a preliminary report, and more information is expected soon. For the latest breaking weather, stream WeatherNation 24/7.