Many people across the Midwest have been asking themselves, "When was the last time it didn't snow?" Well for some cities, that was over a week ago. Chicago tied its longest snow streak record with 9 consecutive days of snow. Other years that hold that record are from 9 snowy days in 2009 and 1885.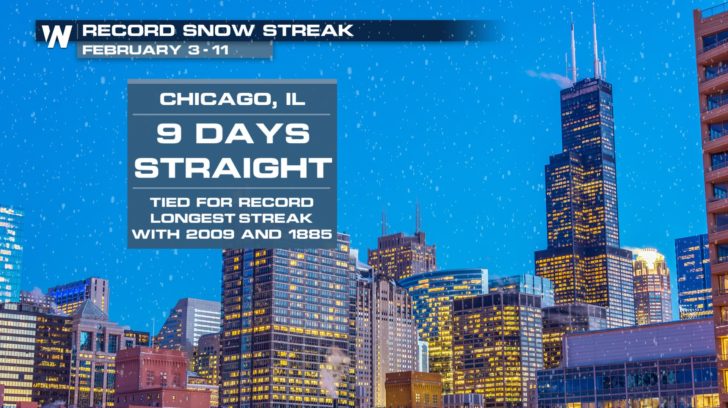 Des Moines set a record snow streak as well. 8 back to back days of snow now made this the second longest streak on record.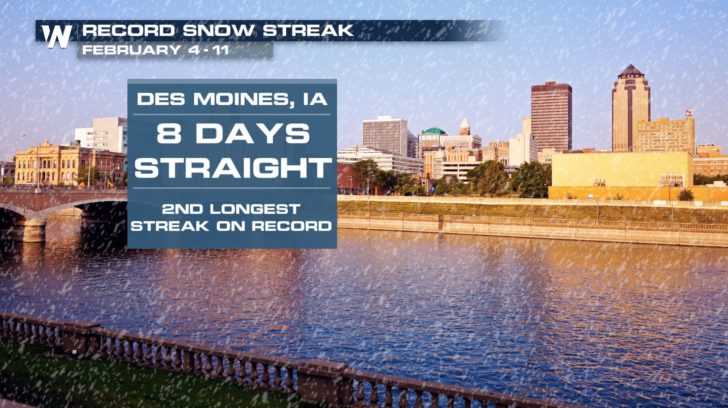 These days weren't just a few flakes either. Portions of Illinois picked up impressive amounts to end last week. Nearly a foot totals in some of the Chicago suburbs were reported. https://twitter.com/NWSChicago/status/962322394970050560 Will the streak continue? No. Snow will end this Sunday and Monday will be cold across the area but dry. The snow will finally stop to start the week but it won't stay away for too long.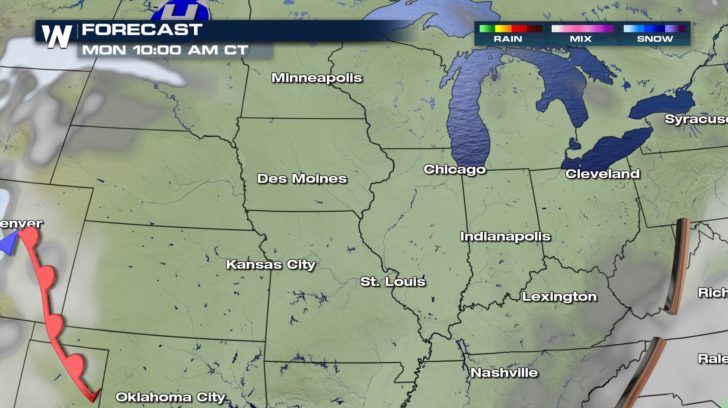 For WeatherNation, Meteorologist Kate Mantych