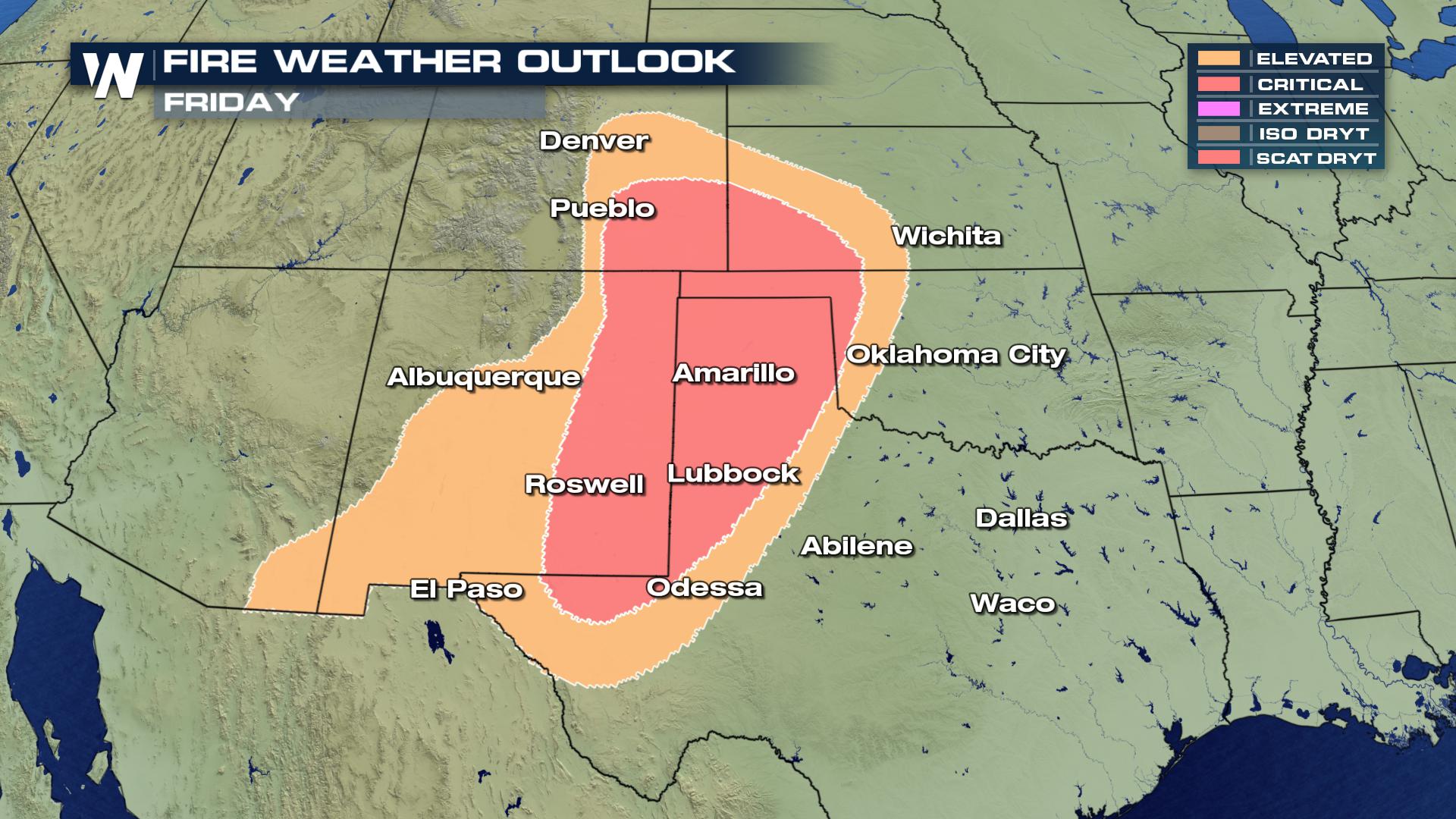 Fire alerts are in place from west Texas to Colorado and Kansas today as temperatures soar into the 70s, 80s and low 90s on Thursday and Friday. Very dry and breezy conditions are also expected across these areas over the next two day, elevating the fire concerns, especially for Friday. Outdoor fire burning is not recommended.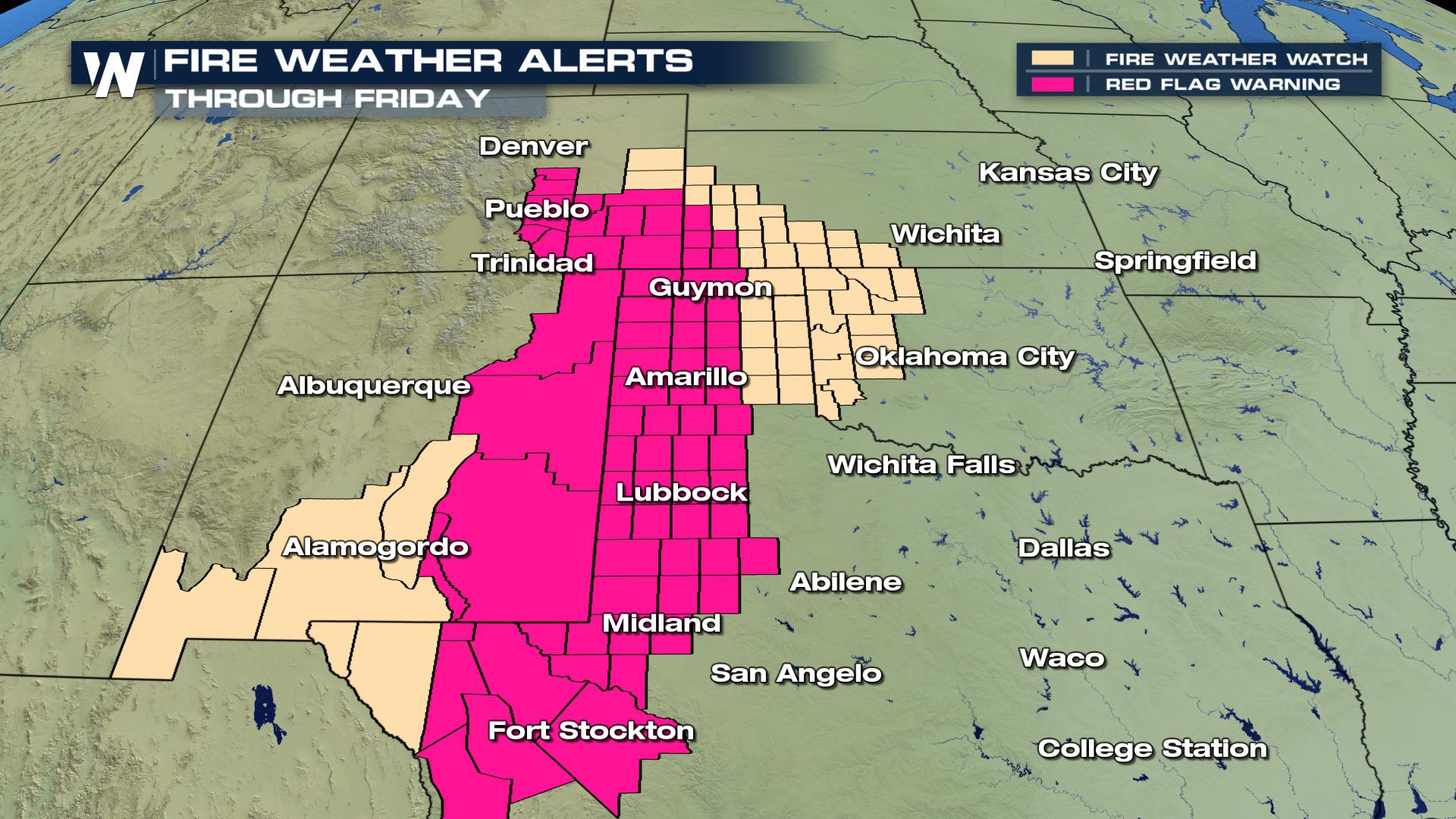 For WeatherNation, I am
Meteorologist Marcus Walter
.