Santa Ana winds are once again ramping up across the southwest, increasing the concern for wildfires. A high pressure across the Great Basin ushers in winds out of the northeast for places like southern California. These winds are forced up by the topography. When they go back down the mountains, they warm and dry quickly.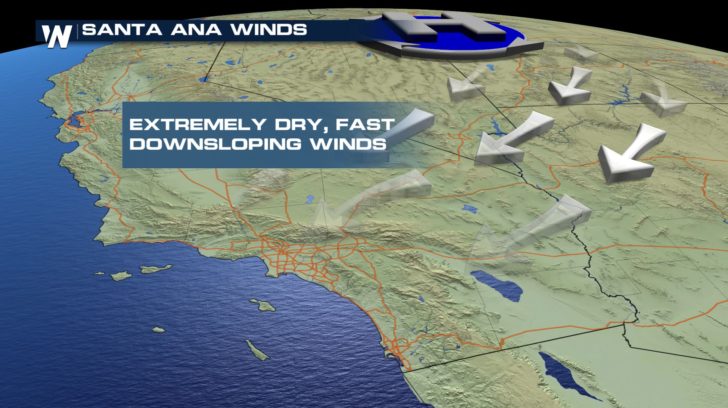 https://twitter.com/NWSSanDiego/status/957636357928685569 The breezy winds and the dry air in places prompted the critical fire outlook for southern California today and tomorrow.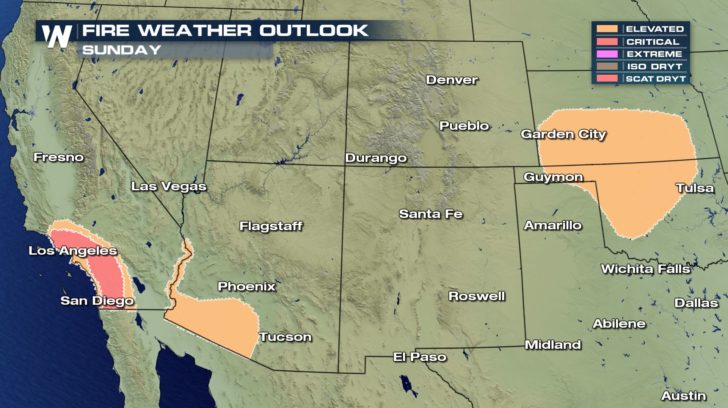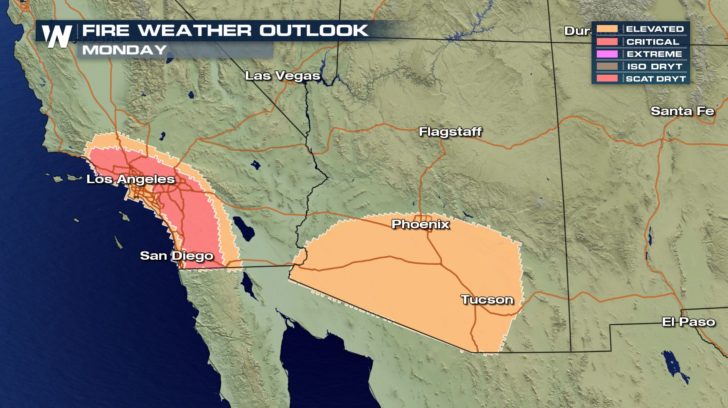 The winds and the dry air mean that any fire that does start can quickly spread. Red Flag Warnings are in place across southern California from Santa Barbara to the east of San Diego into Monday. This is the same region where fires like the Thomas Fire broke out in early December.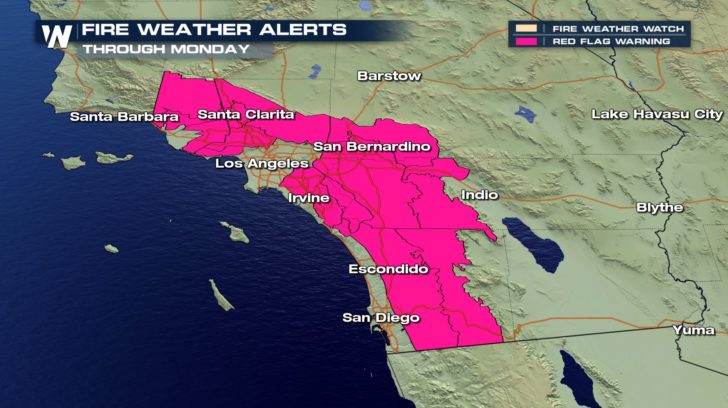 Since the Santa Ana winds will be increasing, wind alerts are in place across the southwest for gusts up to 65 mph. https://twitter.com/NWSLosAngeles/status/957442110315270149 For WeatherNation, Meteorologist Kate Mantych.