A dryline setup will be the focus not only for severe storms but also for the fire danger threat through West Texas, Colorado, and New Mexico this week. Lightning could spark new wildfires while gusty winds from storm outflows could help spread flames.
Severe Threat
Severe storms will initialize along the dryline, which is a boundary that separates dry and moist air masses. As heat increases through the day, air dries out over the deserts, and the boundary pushes to the east, meeting Gulf moisture. The little bit of lift helps to develop isolated storms that have the potential for large hail, damaging winds, and even a landspout tornado especially along the I-27 corridor of the Texas Panhandle. The Storm Prediction Center (SPC) highlighted this risk on Wednesday.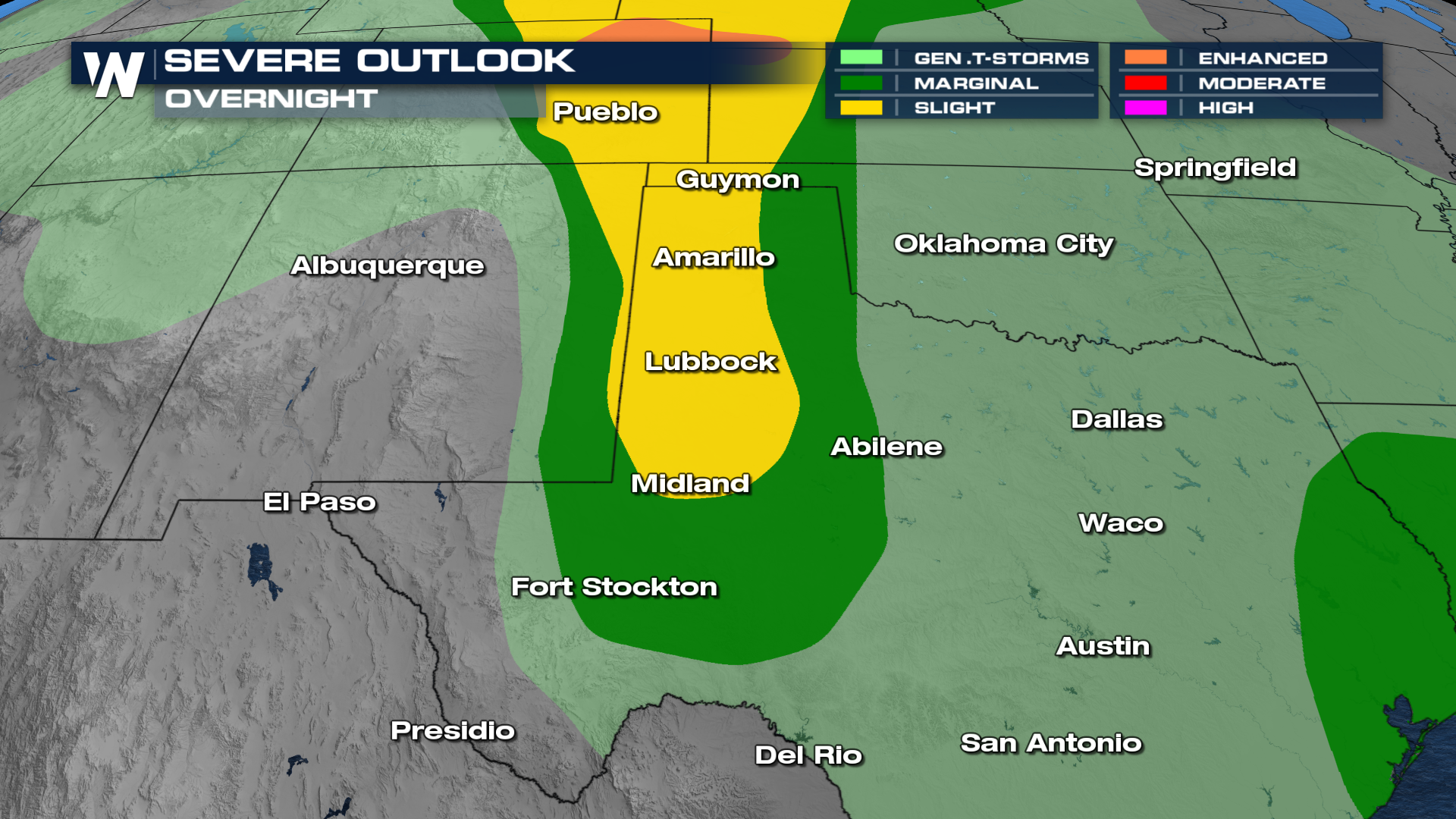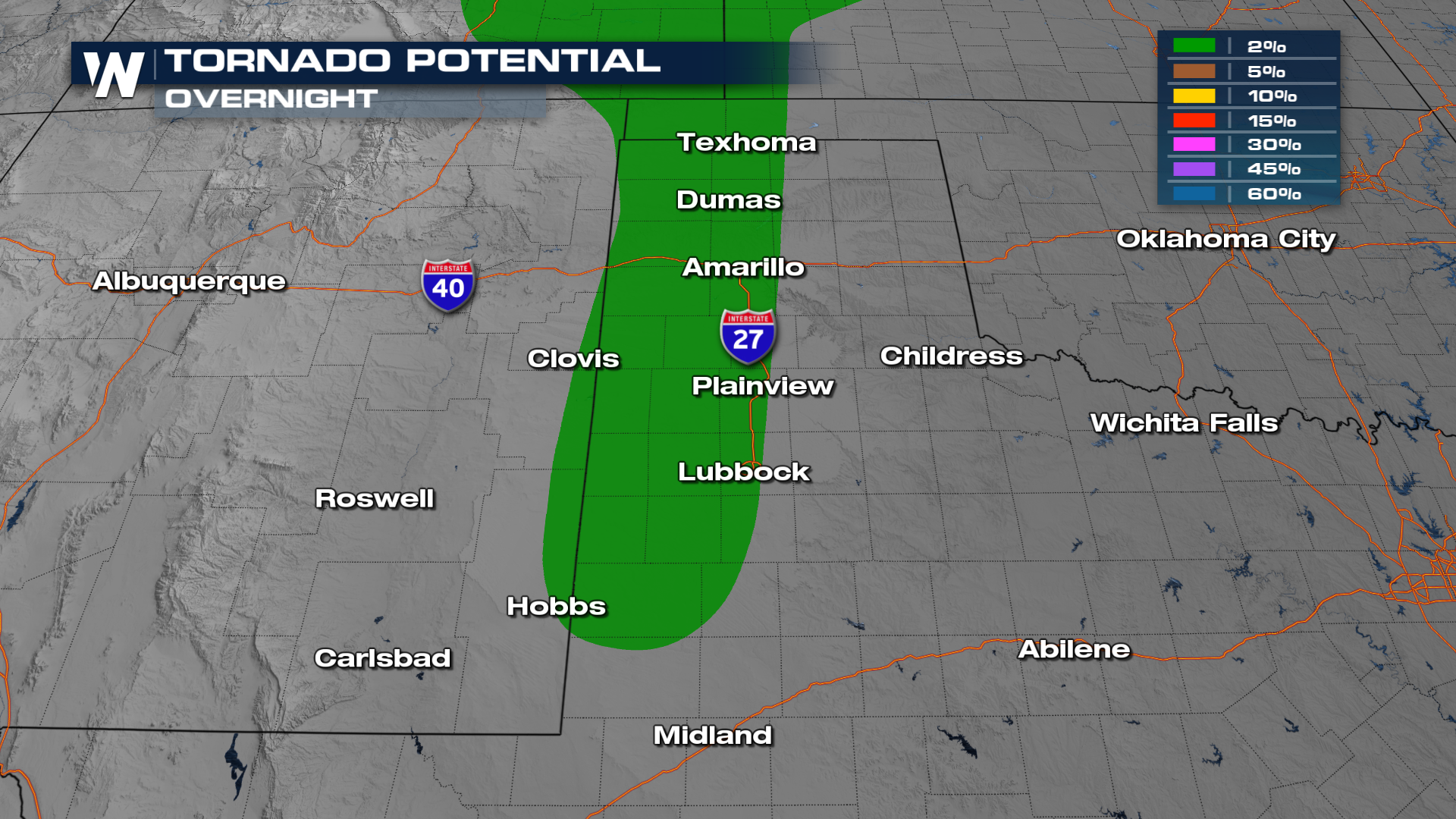 Showers and storms develop in West Texas on Wednesday afternoon and evening, continuing through sundown. It is typical that storms die down when the daytime heat diminishes as the separation between dry and moist air masses is less pronounced.
Fire Threat
Behind the dryline, we see dry air and gusty winds. As a result, Red Flag Warnings are in effect for southern Colorado, New Mexico, and Arizona today. Please avoid outdoor burning, secure loose chains, and avoid throwing lit cigarettes out windows; all of these activities can lead to fires igniting and spreading rapidly. Fire conditions are expected to be "critical".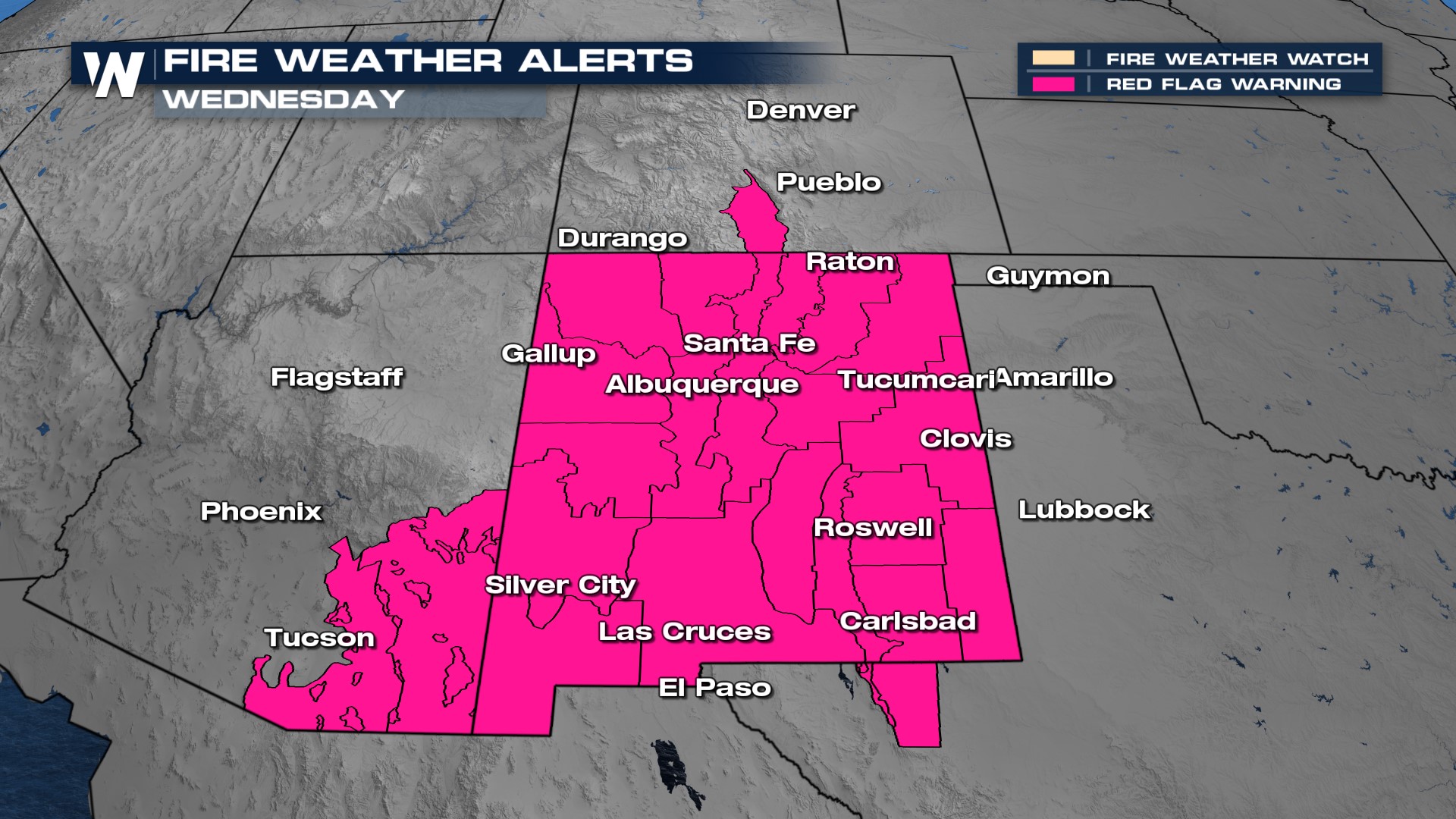 Low relative humidity and gusty winds will help aid in the spread of any fires that get going. The relative humidity forecast is showing values in the single digits, indicating extremely dry conditions today. In addition, winds are expected to be gusty with consistent gusts of 30 mph. Any flame that does flare up will be spread rapidly due to the winds.
Tune in throughout the hour on WeatherNation for all of the top weather headlines and regional forecasts!