High drought conditions and strong winds will lead to an increased fire weather risk for parts of the Southern Plains and Four Corners.  West Texas and Eastern New Mexico are under a Critical Fire Risk.  Here is what that means from the Storm Prediction Center.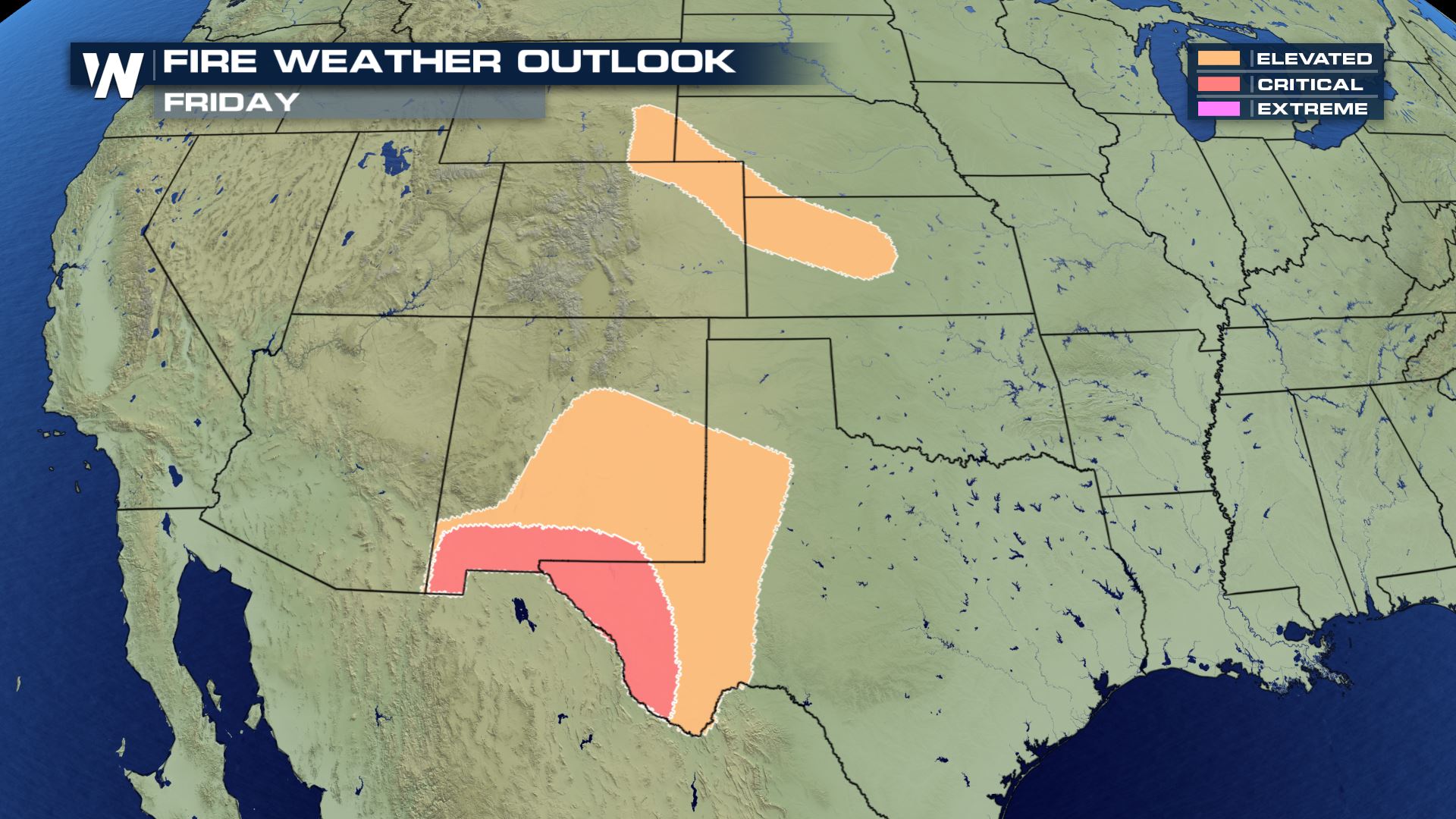 Critical​ ​for​ ​temperature,​ ​wind,​ ​and​ ​relative​ ​humidity​:
-​ ​Sustained​ ​winds​ ​20​ ​mph​ ​or​ ​greater​ ​(15​ ​mph​ ​Florida) -​ ​Minimum​ ​relative​ ​humidity​ ​at​ ​or​ ​below​ ​regional​ ​thresholds -​ ​Temperatures​ ​above​ ​50-60°​ ​F,​ ​depending​ ​on​ ​the​ ​season -​ ​Dry​ ​fuels​ -​ ​Duration​ ​of​ ​3​ ​hours​ ​or​ ​more
Fire Weather Alerts

Fire weather watches and red flag warnings have been issued for some areas of Colorado, Kansas, New Mexico and Texas.  This means that if any fire starts that it will likely spread quickly and containment could be very difficult for fire firefighters.
Fire Weather Conditions
Drought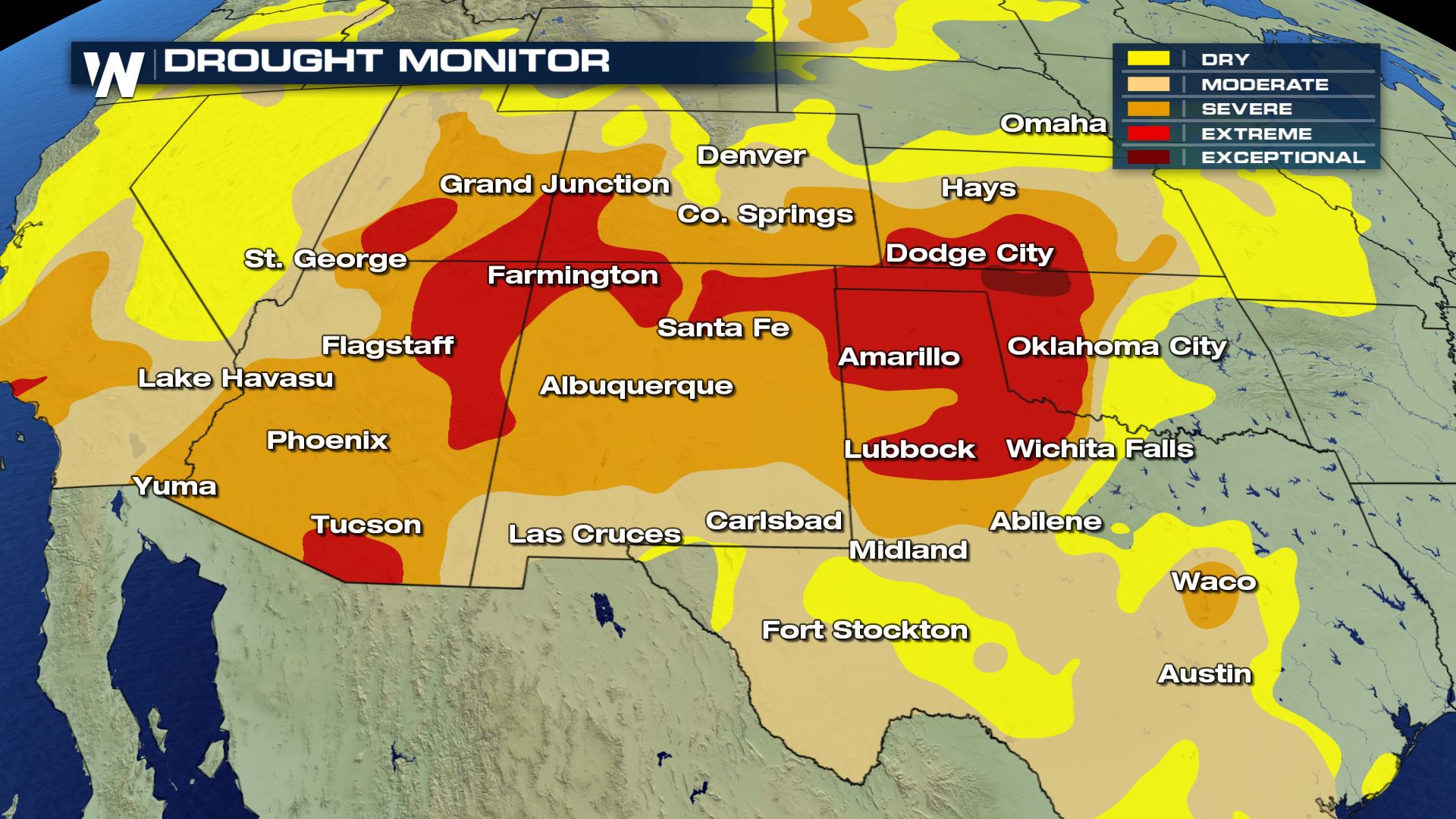 Several areas of extreme drought conditions are in place so this means there is plenty of dry fuel for fires to develop and spread.    An example of dry fuel would be dry grass or shrubbery.
Low Humidity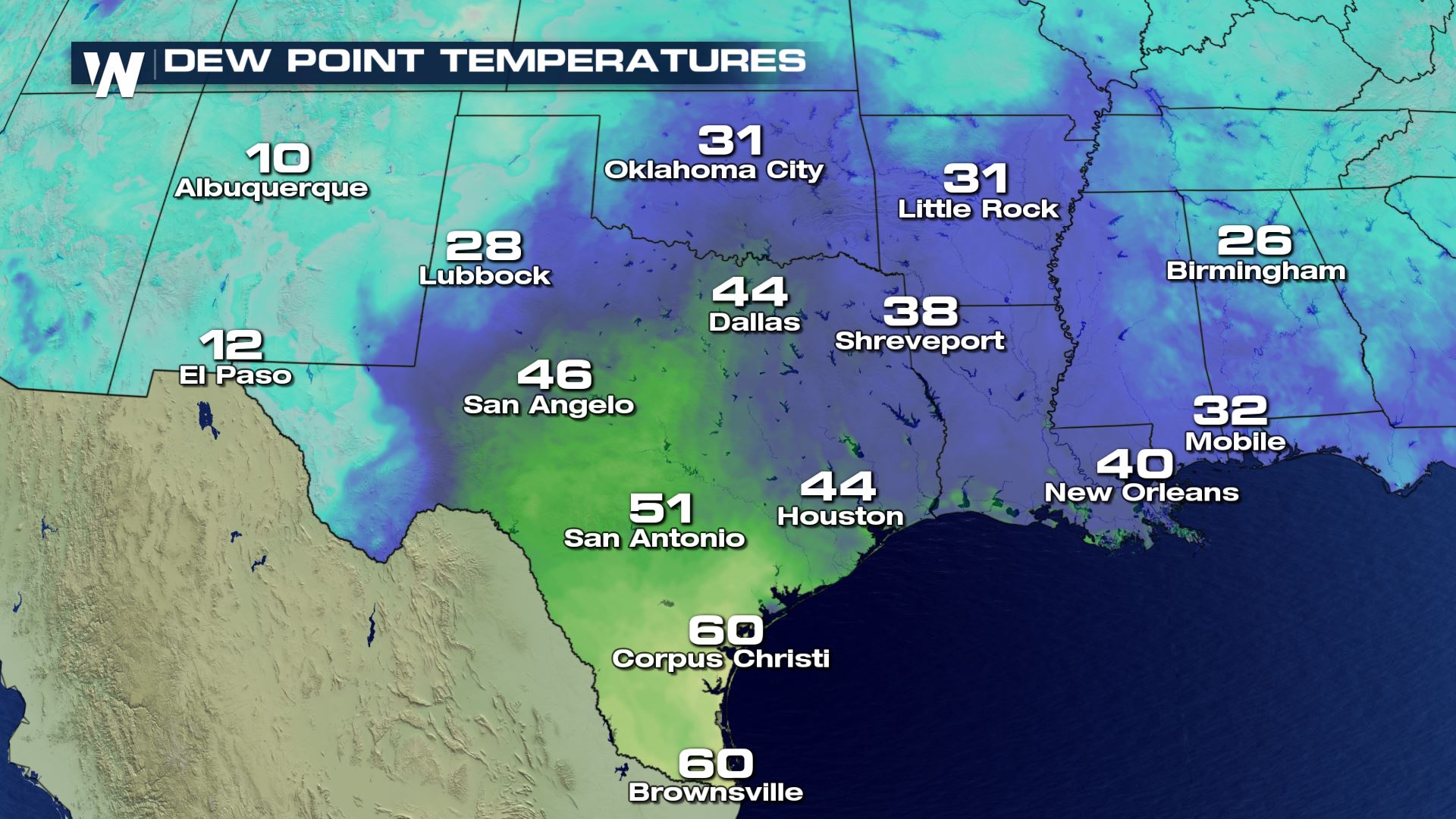 Here is a look at the morning dew point temperatures across the southern region when you see numbers in the teens that means very dry air.  Albuquerque and El Paso had dew points in the low teens on Friday morning and this will help contribute to the fire weather risk.
Strong Winds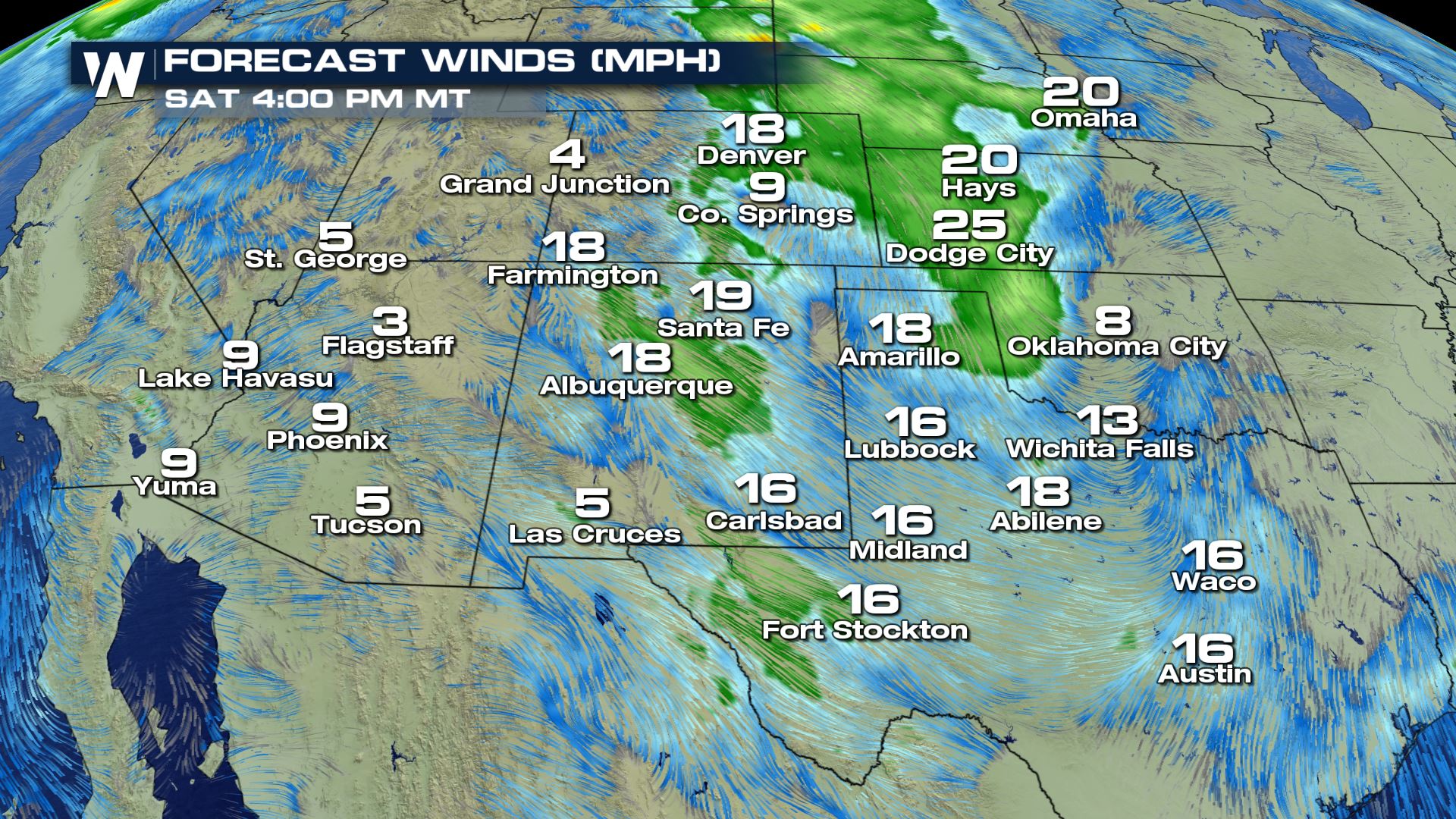 Sustained winds will likely range from 20-30 mph throughout Saturday and this will help any fires that develop to spread very quickly. If you live in these areas, you will want to avoid any outdoor activities that require flames or sparks.
Meteorologist Patrick Crawford