All the ingredients will be coming together over areas of California, Colorado, New Mexico, Texas and Kansas Sunday afternoon for a fire weather risk.  Very low humidity and strong wind gusts are likely in these areas today and therefore the risk of fire danger will be on the high side. Here is the very latest.
Fire Weather Alerts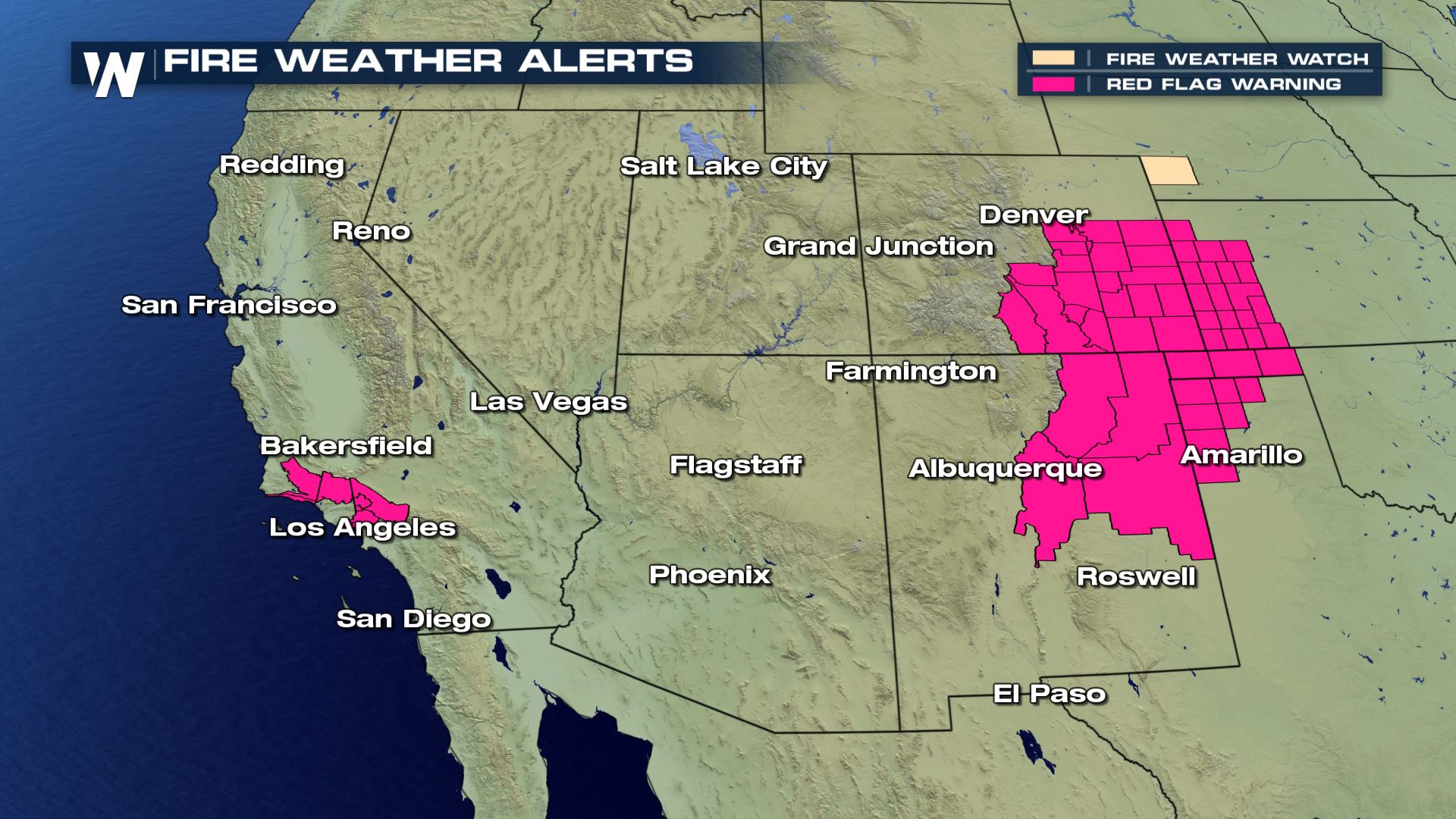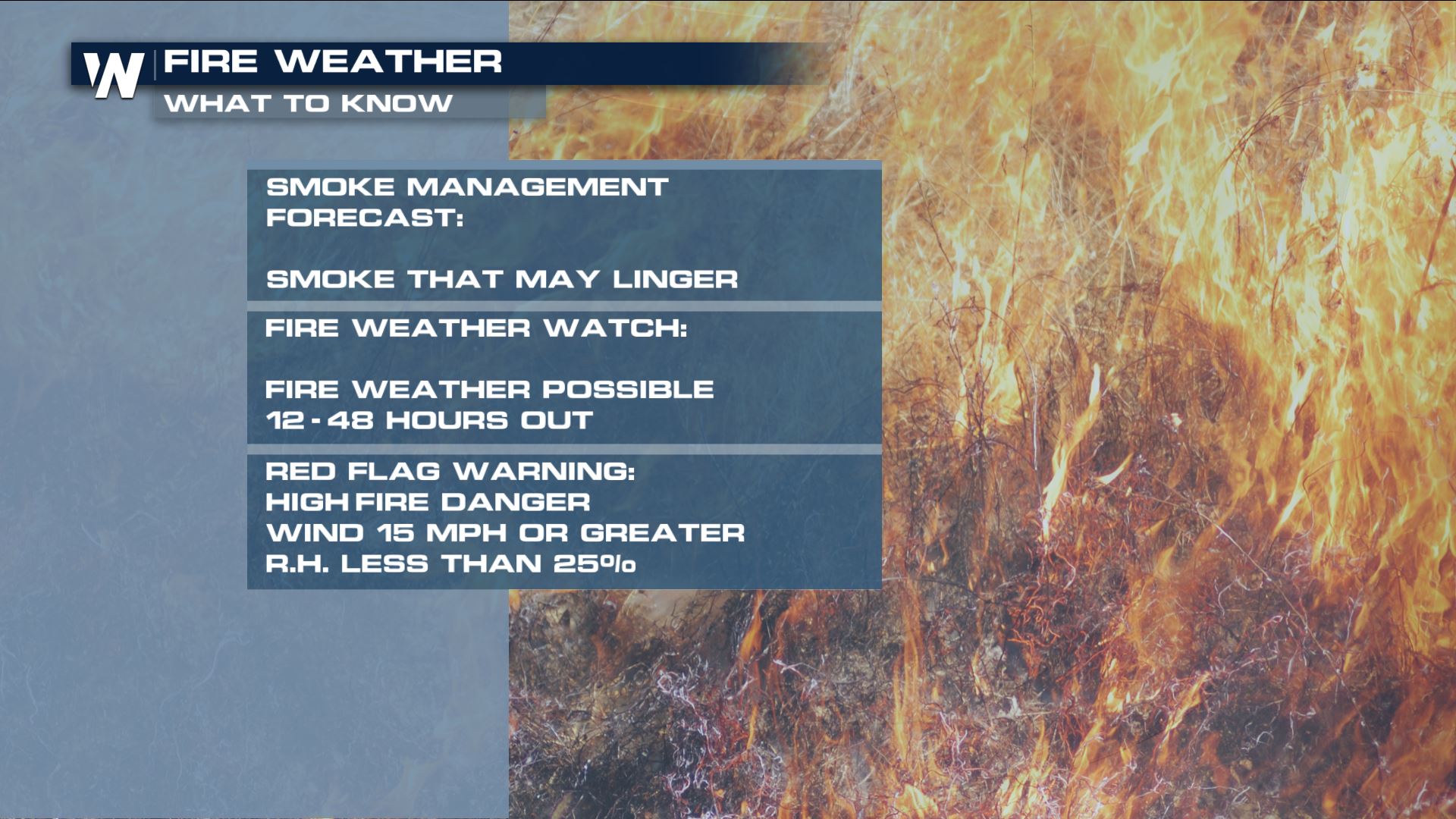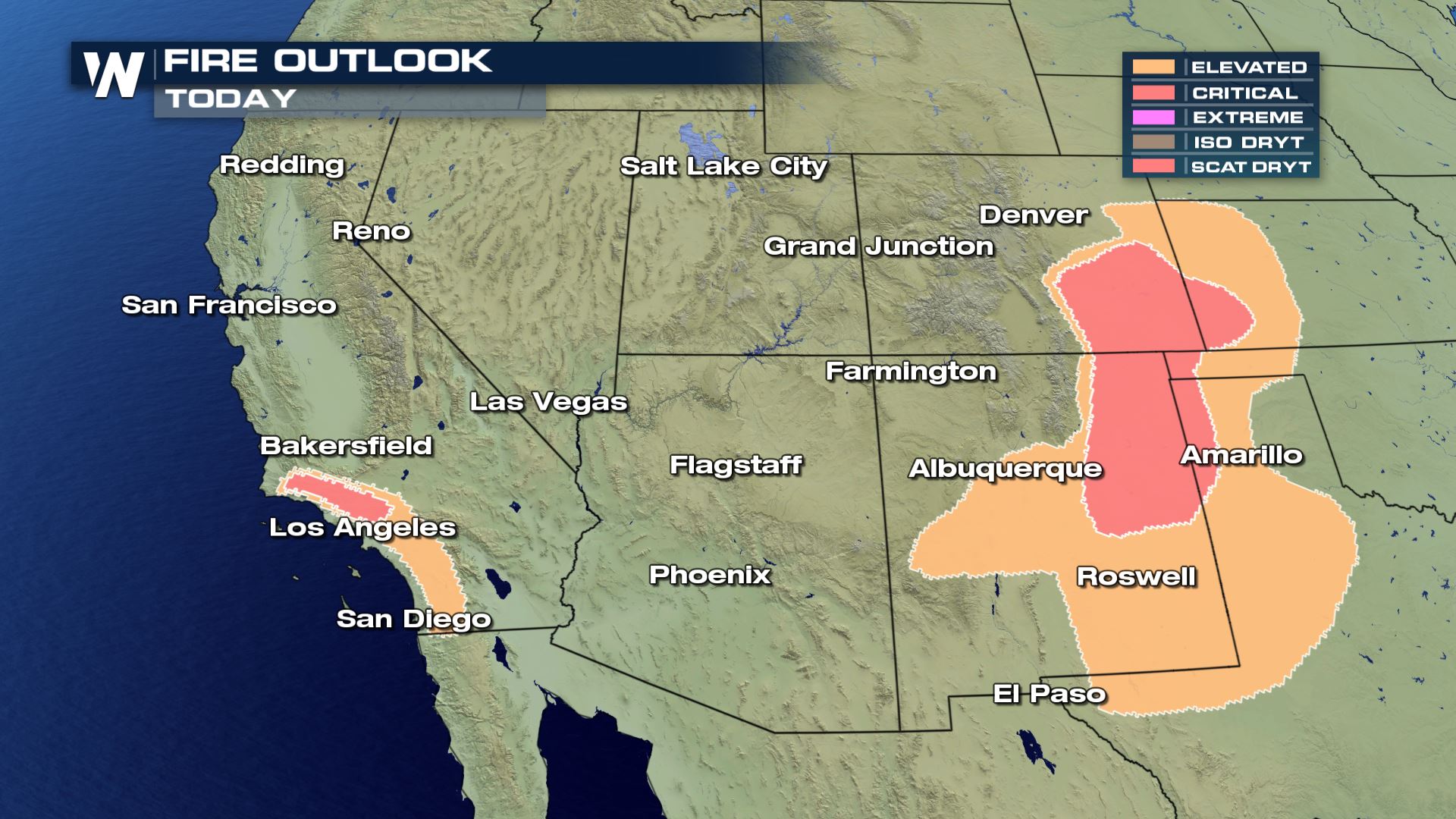 Many areas in the western U.S. are under the risk of fire weather today.  This means you will need to avoid any controlled burns or activities that can create sparks or flames. If a fire starts, it will spread very rapidly and make it very difficult for firefighters to contain.
Wind Forecast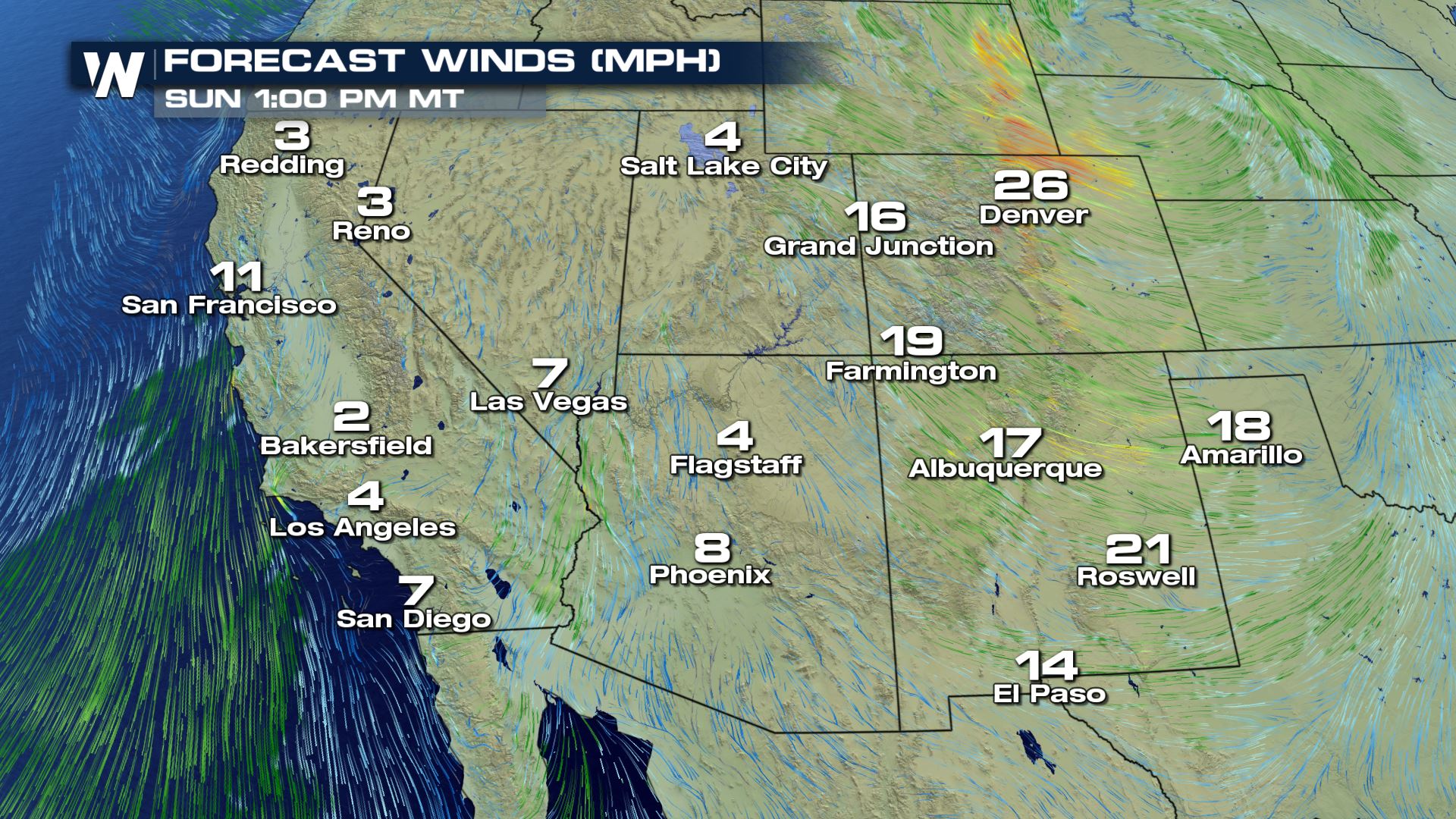 Check out all the windy conditions in the forecast for the 4 Corners and California. Wind speeds are likely going to be 15 - 25 mph with wind gusts possibly exceeding 40 mph.  Keep it tuned to WeatherNation for the very latest fire weather updates.