A surface low pressure system in Western Nebraska will help pick up the wind speeds across Utah and Colorado Sunday afternoon.  The strong winds, low humidity and surface dry fuels will all lead to a risk of wildfires today in these areas. Here is the very latest.
Fire Weather Alerts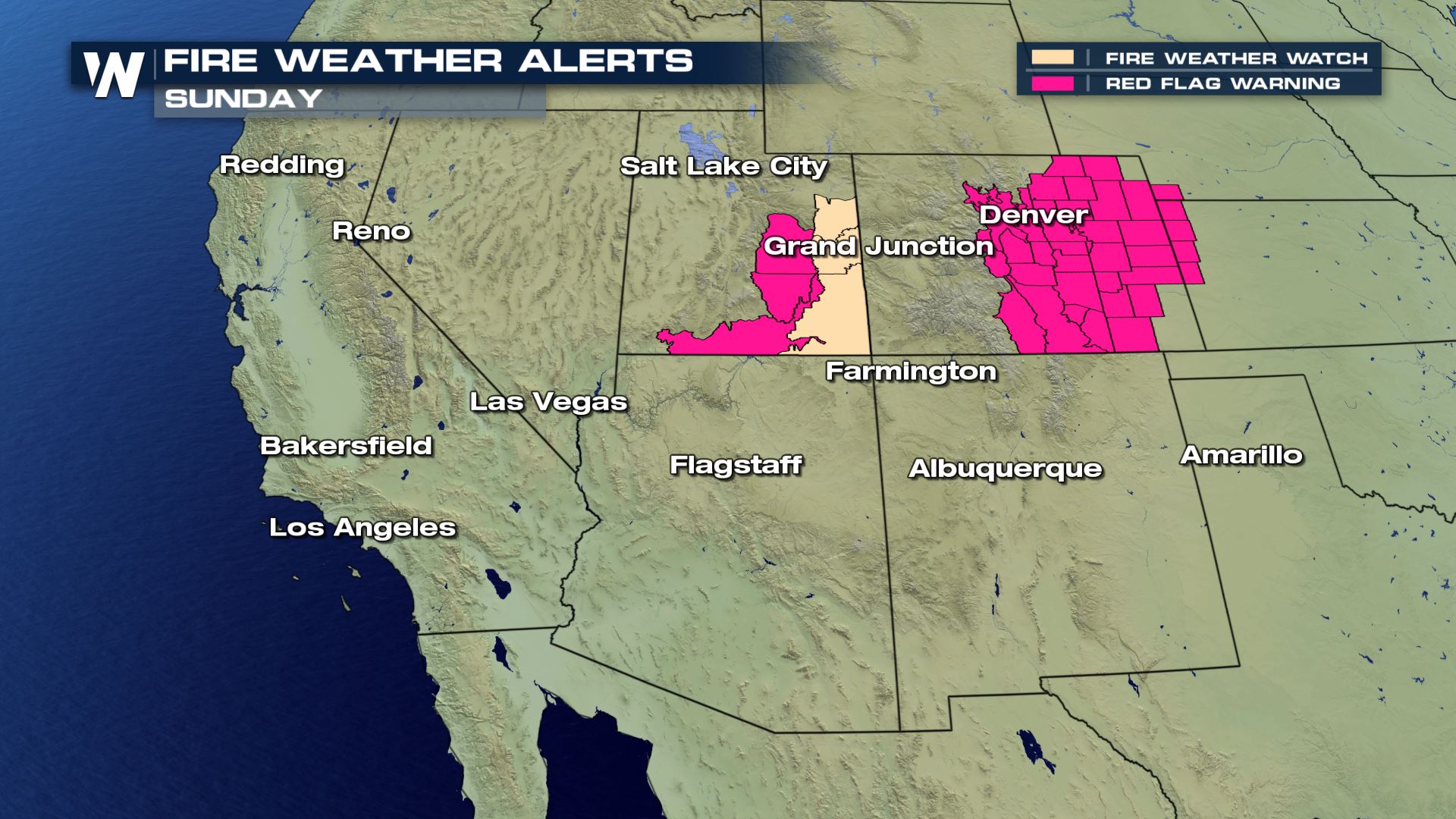 Red flag warnings and fire weather watches are in place today for Utah and Colorado. Red flag warnings mean that critical fire weather conditions are either occurring now or will be occurring shortly.  Please avoid outdoor burning and any activity that can produce a spark in dry vegetation.
Wind Alerts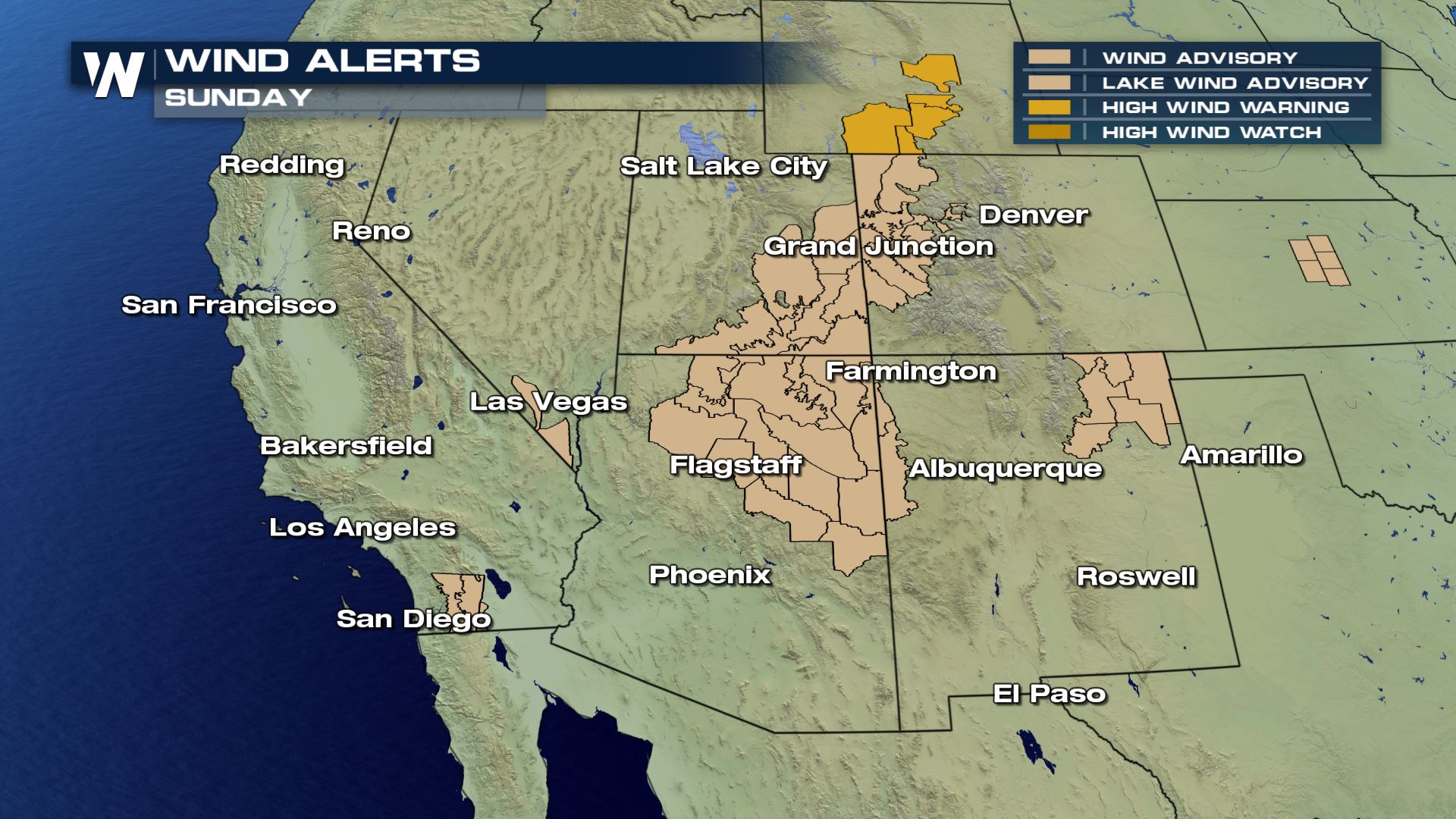 Wind advisories have been issued for a good portion of the Southwest Region.  These advisories are for wind speeds of 25-35 mph with gusts up to 55 mph.  Downed tree limbs will be possible leading to power outages.  Also, any unsecured outdoor items will likely be blown around.
Wind Forecast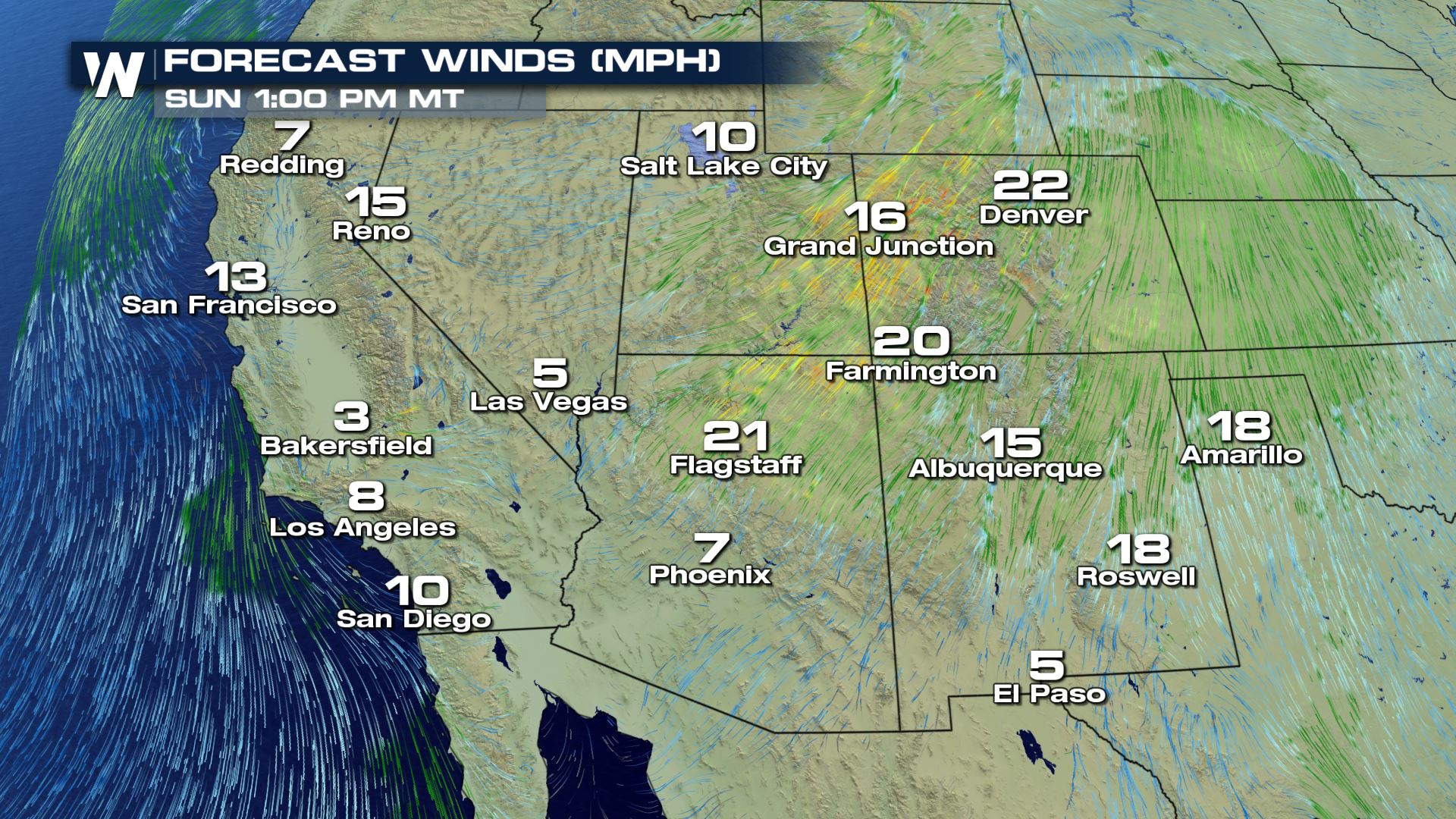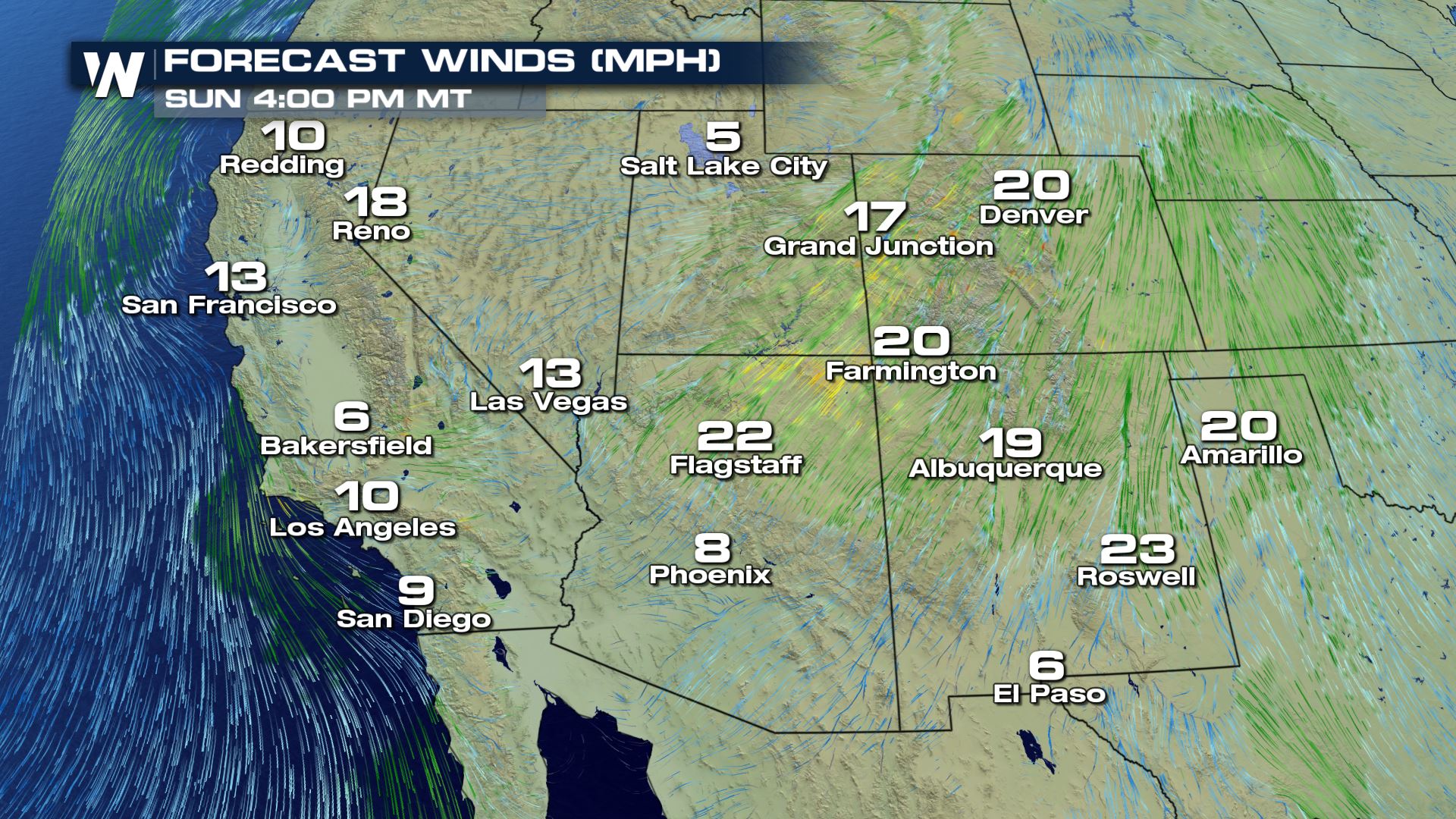 Here is the latest wind forecast for Sunday afternoon. Wind speeds of 20-25 mph will be possible in these areas with even higher gusts.  The strong winds will likely make travel dangerous for high profile vehicles and motorcycles.  This is especially true for vehicles travelling on east to west oriented roadways. Keep checking with WeatherNation for more updates on today's dangerous winds.