Strong winds and low humidity will be building over the Western U.S. today and that will lead to an increase in fire weather.  Areas from the Great Basin to Wyoming will need to be on alert for any outdoor activities that can create sparks or flames. Here is the very latest.
Alerts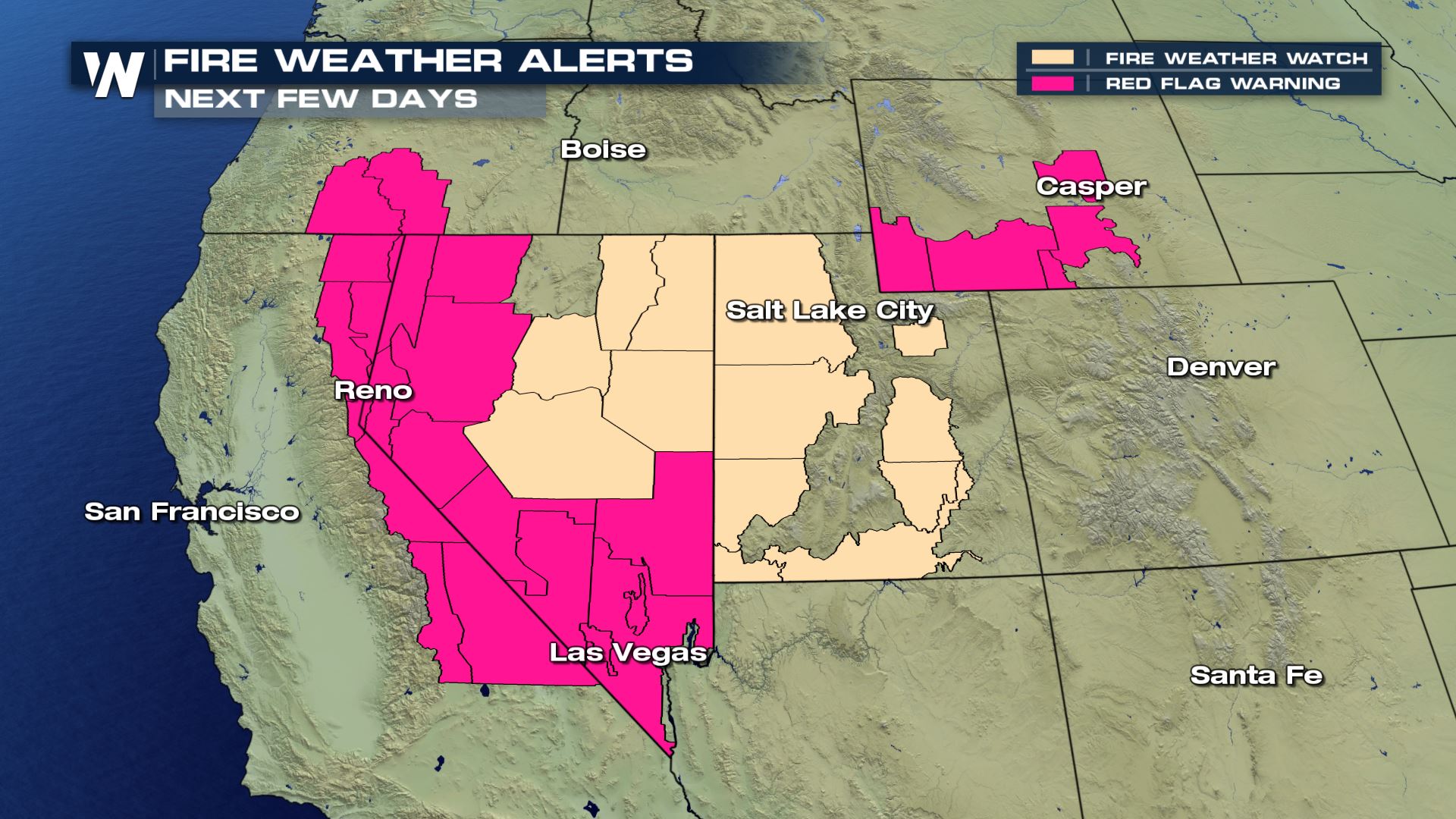 Fire weather watches and red flag warnings are in place the next few days over California, Nevada, Utah and Wyoming.  This means these areas will have low humidity, warm temperatures and strong winds...ideal weather to create and spread wildfires.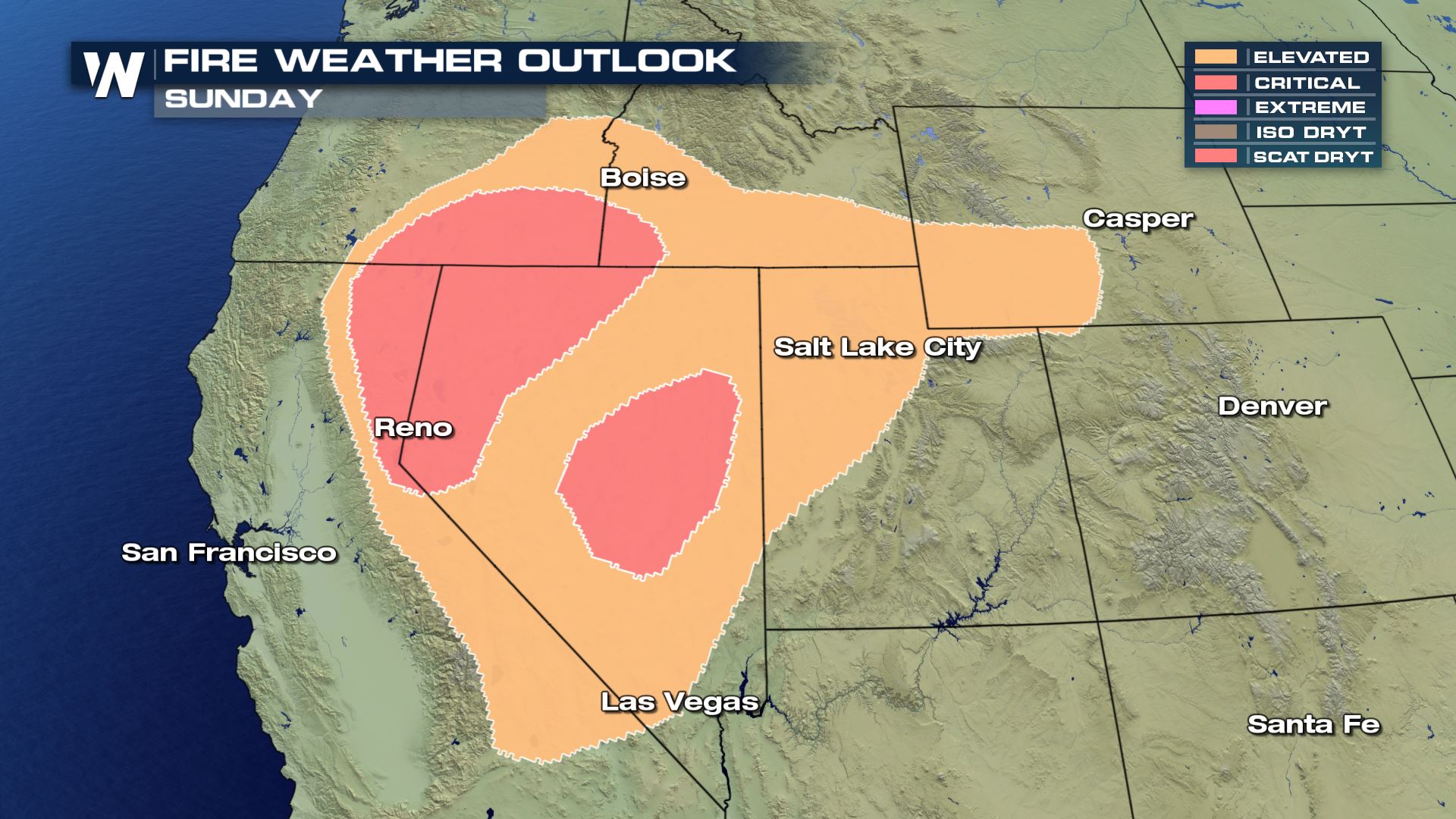 Elevated and critical fire conditions are in these same areas today lining up with the fire weather alerts.
Forecast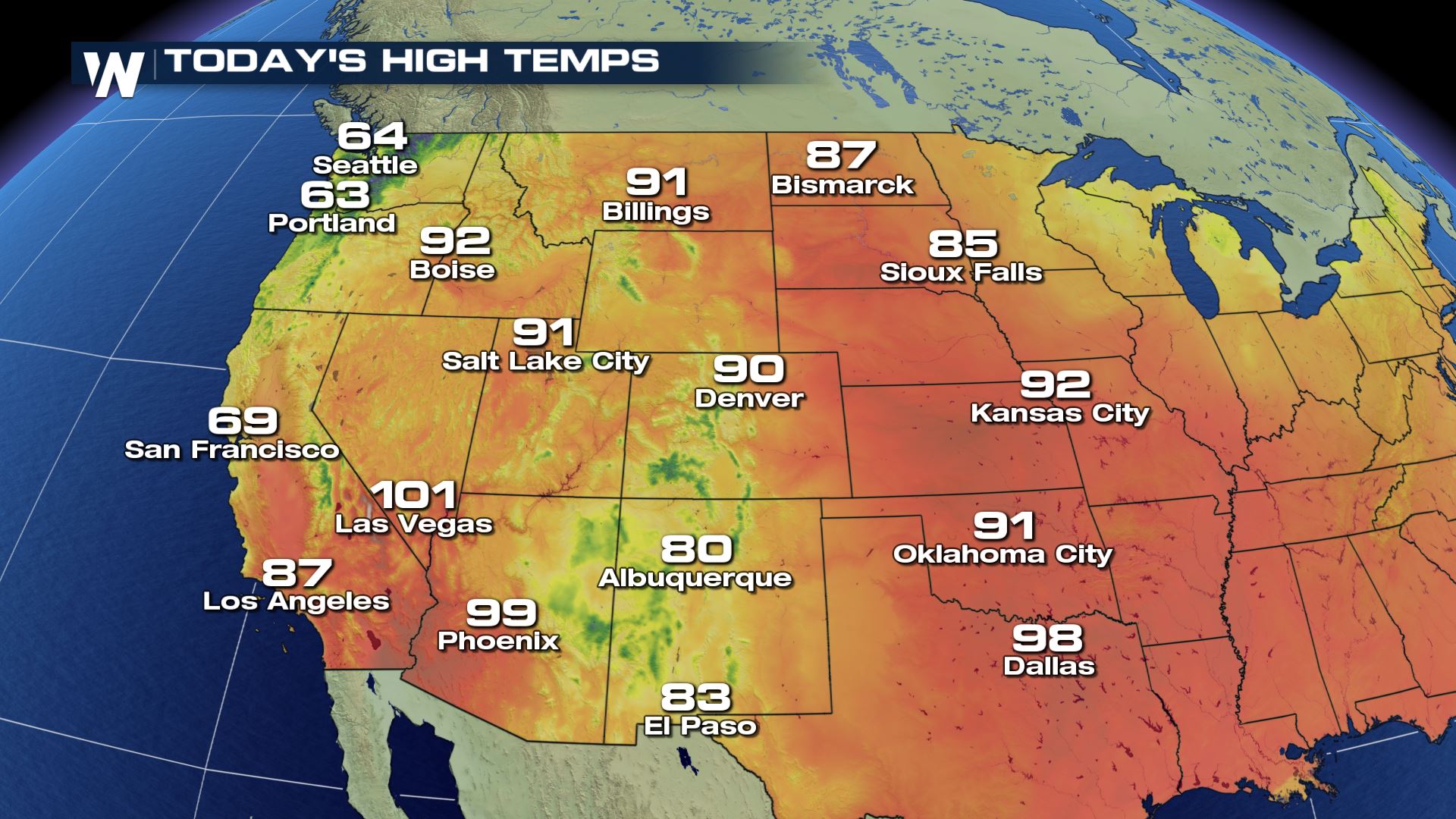 Strong temperatures are building under the ridge in the western U.S. this afternoon.  Areas of Montana and Idaho will have highs in the 90s this afternoon.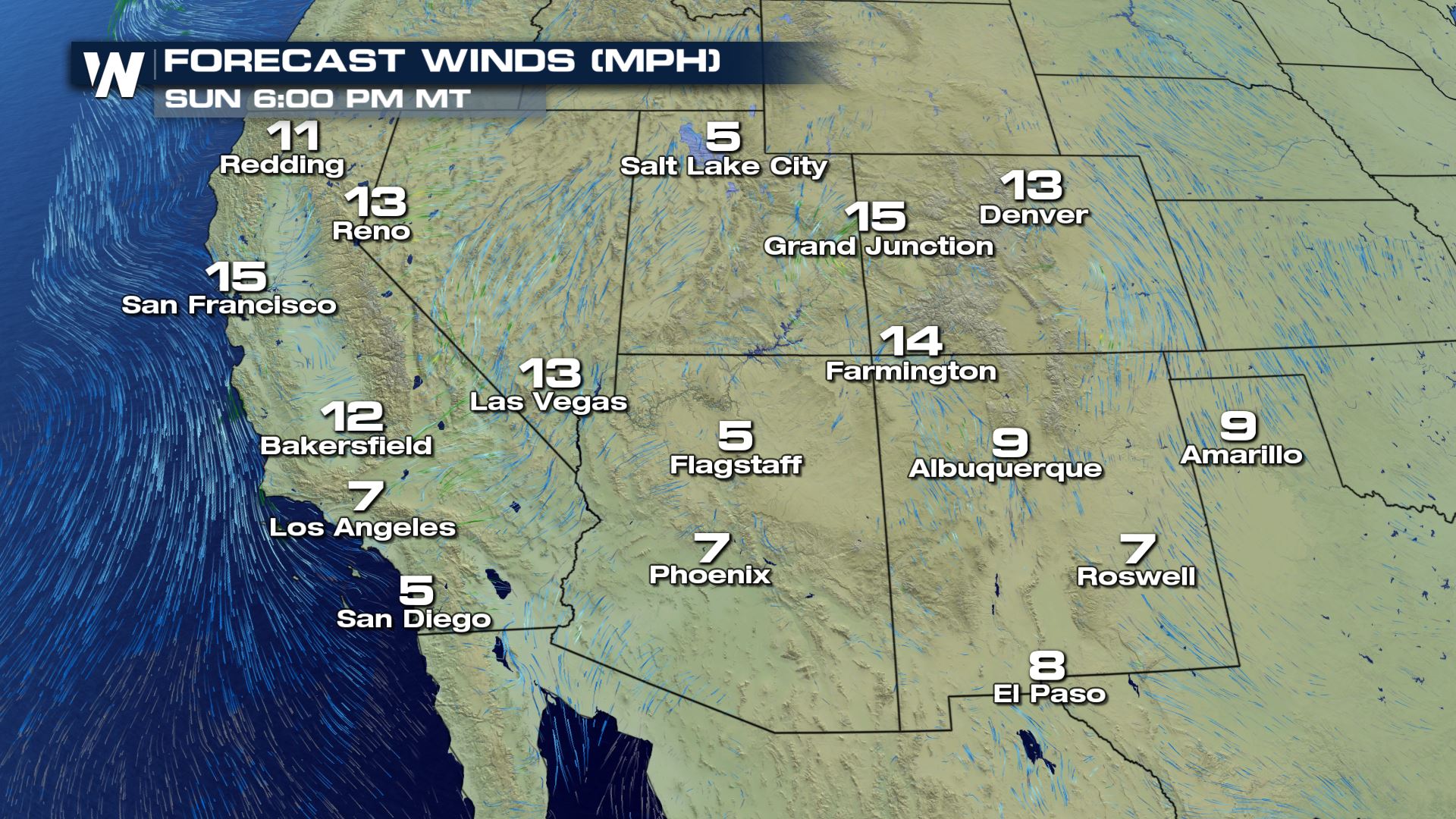 Wind speeds will be increasing today with the potential for wind gusts over 30 mph later this afternoon and evening.  Strong winds can help spread fires rapidly over large areas making them very difficult to contain for firefighters.
Safety
Here are some safety tips for wildfire prevention.  This is something to really keep in mind with today's fire weather risk.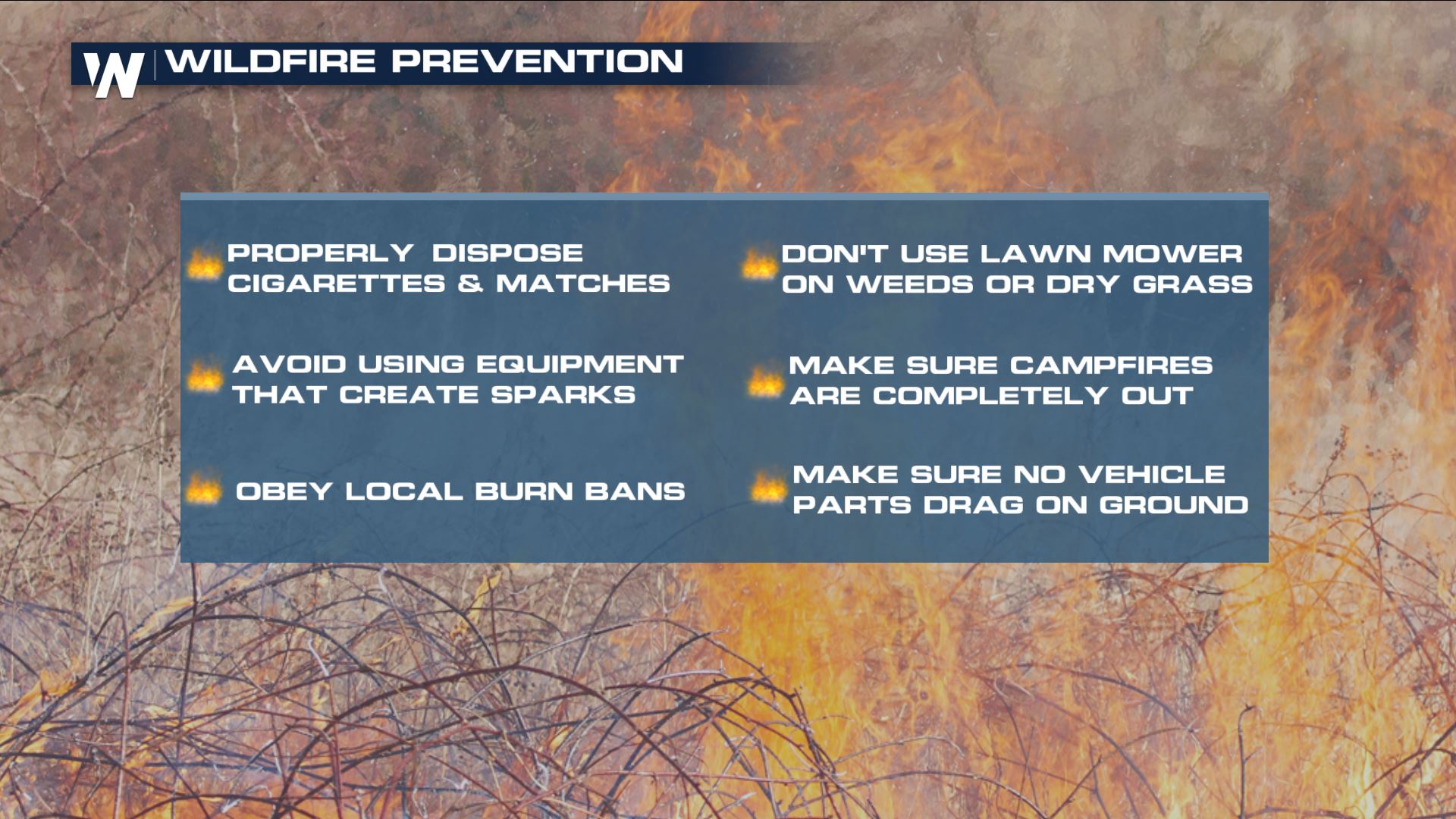 More updates are on the way on WeatherNation.