Hot temperatures, low humidity and breezy winds will lead to an increasing fire weather risk for parts of the Southwest today and tomorrow.
Fire Weather Outlook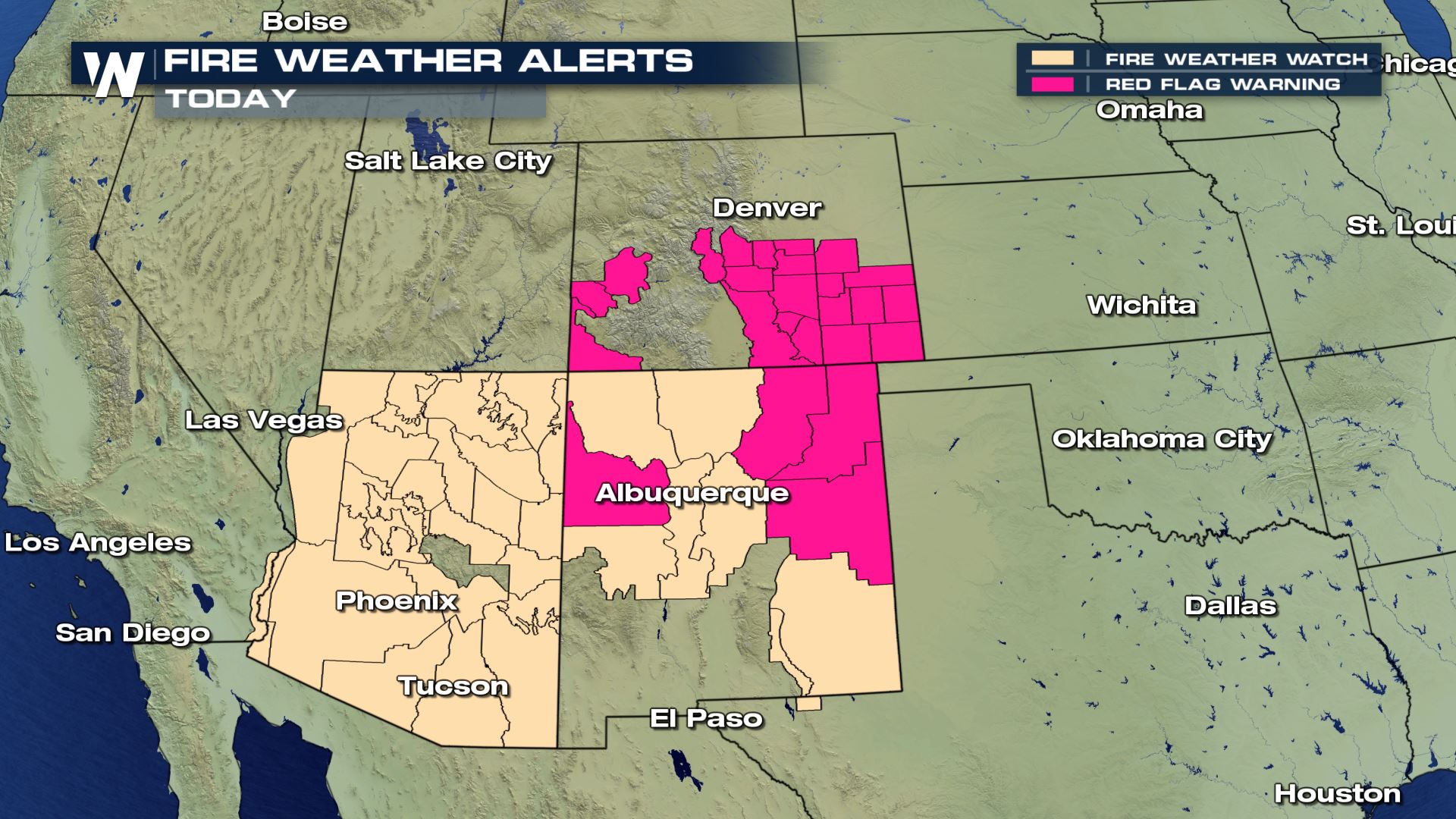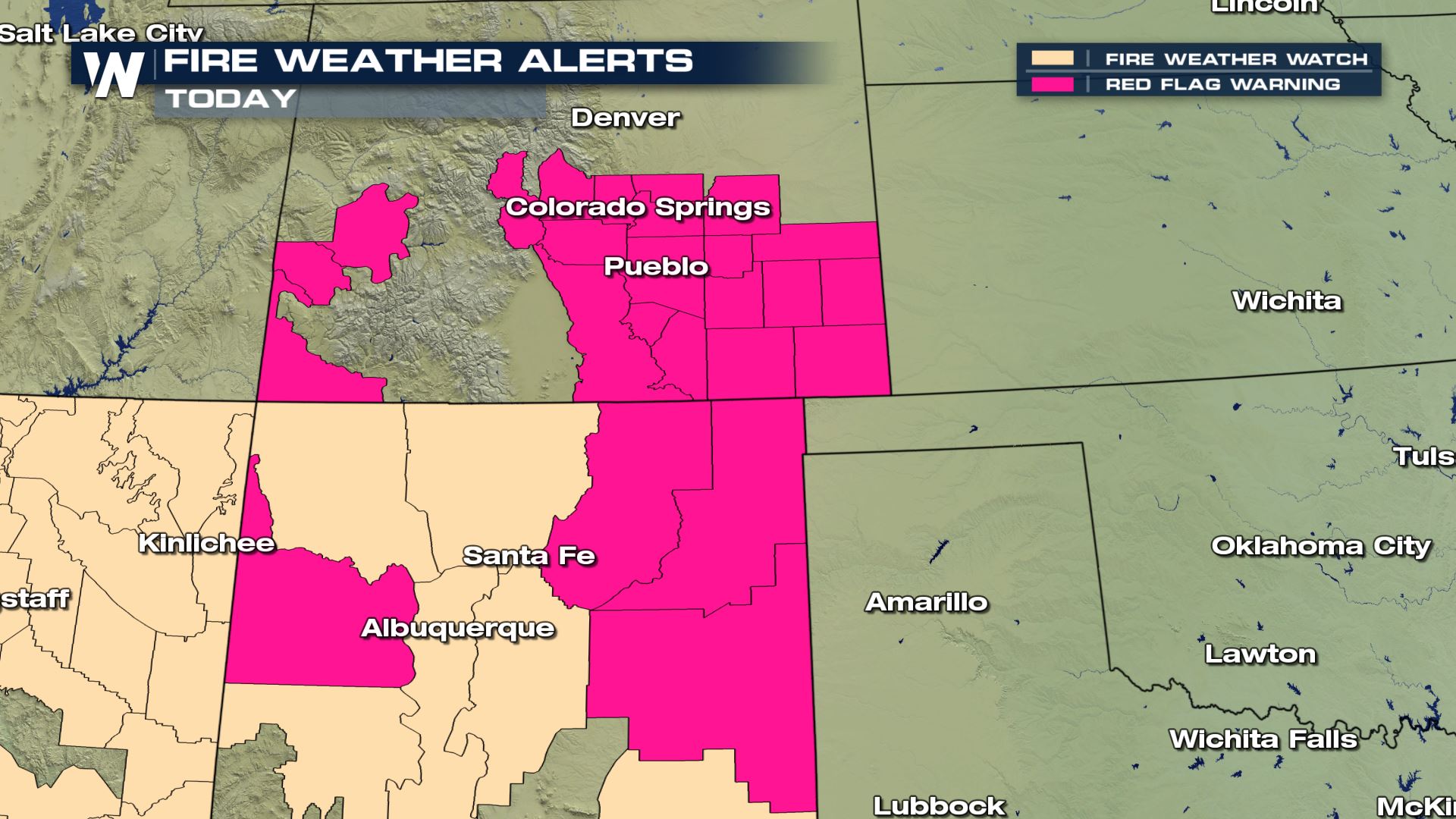 We have fire weather watches and red flag warnings for parts of Arizona, Colorado and New Mexico.  These are the areas where all the fire weather ingredients will be setting up today.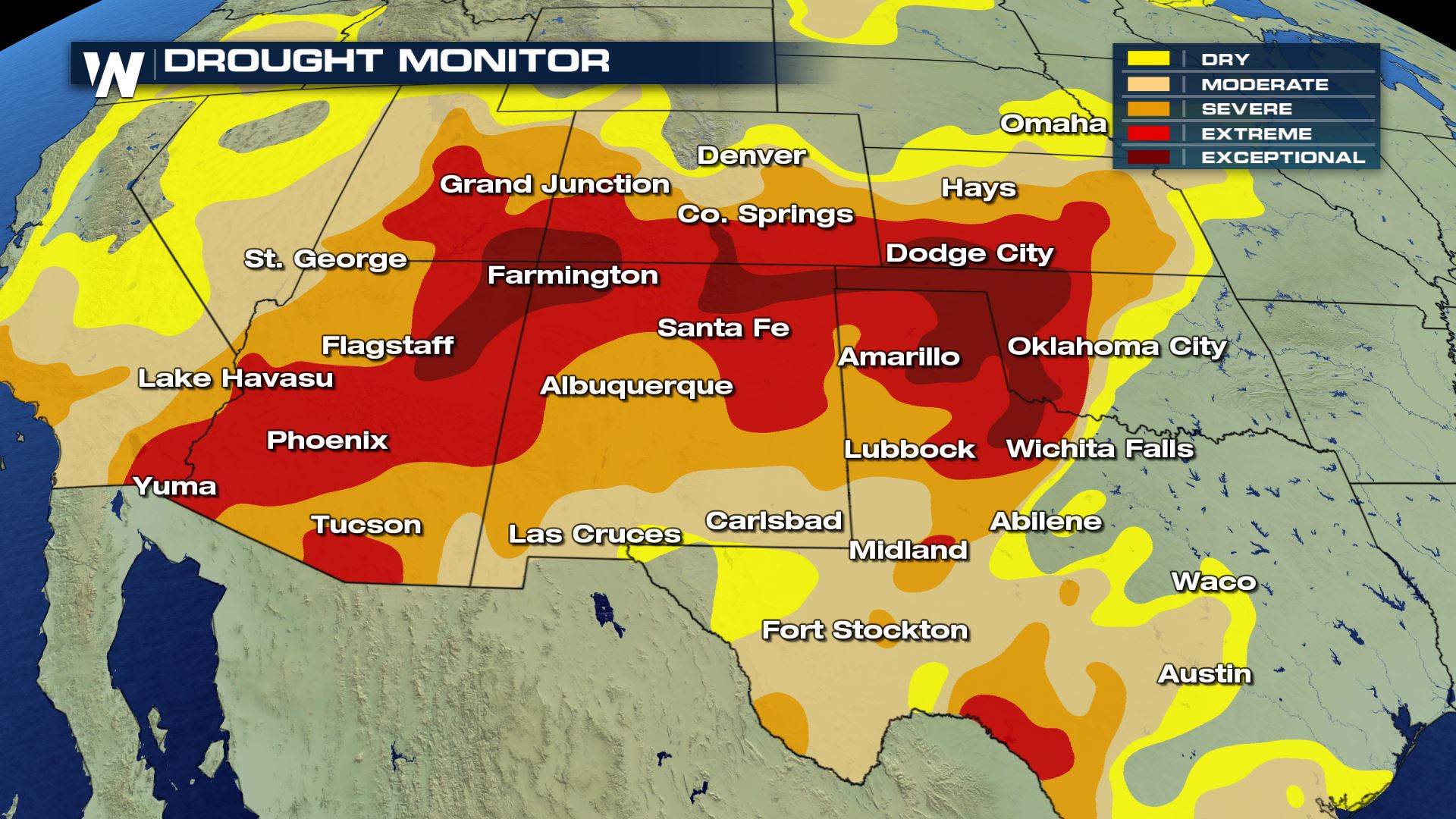 Also, these same areas still have extreme and exceptional drought conditions taking place.  This means there is plenty of fuel to burn on the ground level with dry grass and dead shrubbery.
Wind Forecast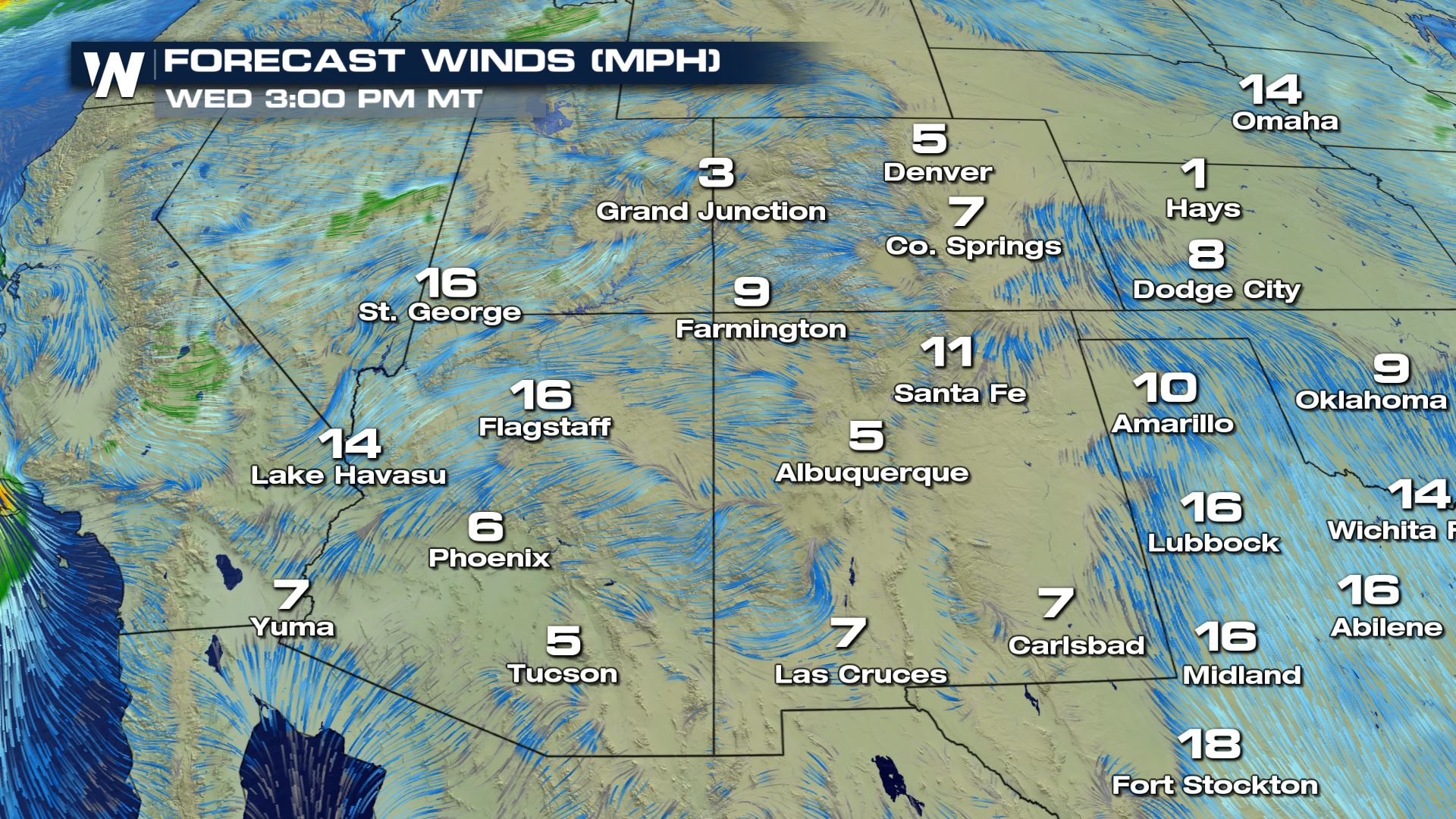 Wind speeds should range from 15 to 25 mph throughout the morning and the afternoon.
Temperature Forecast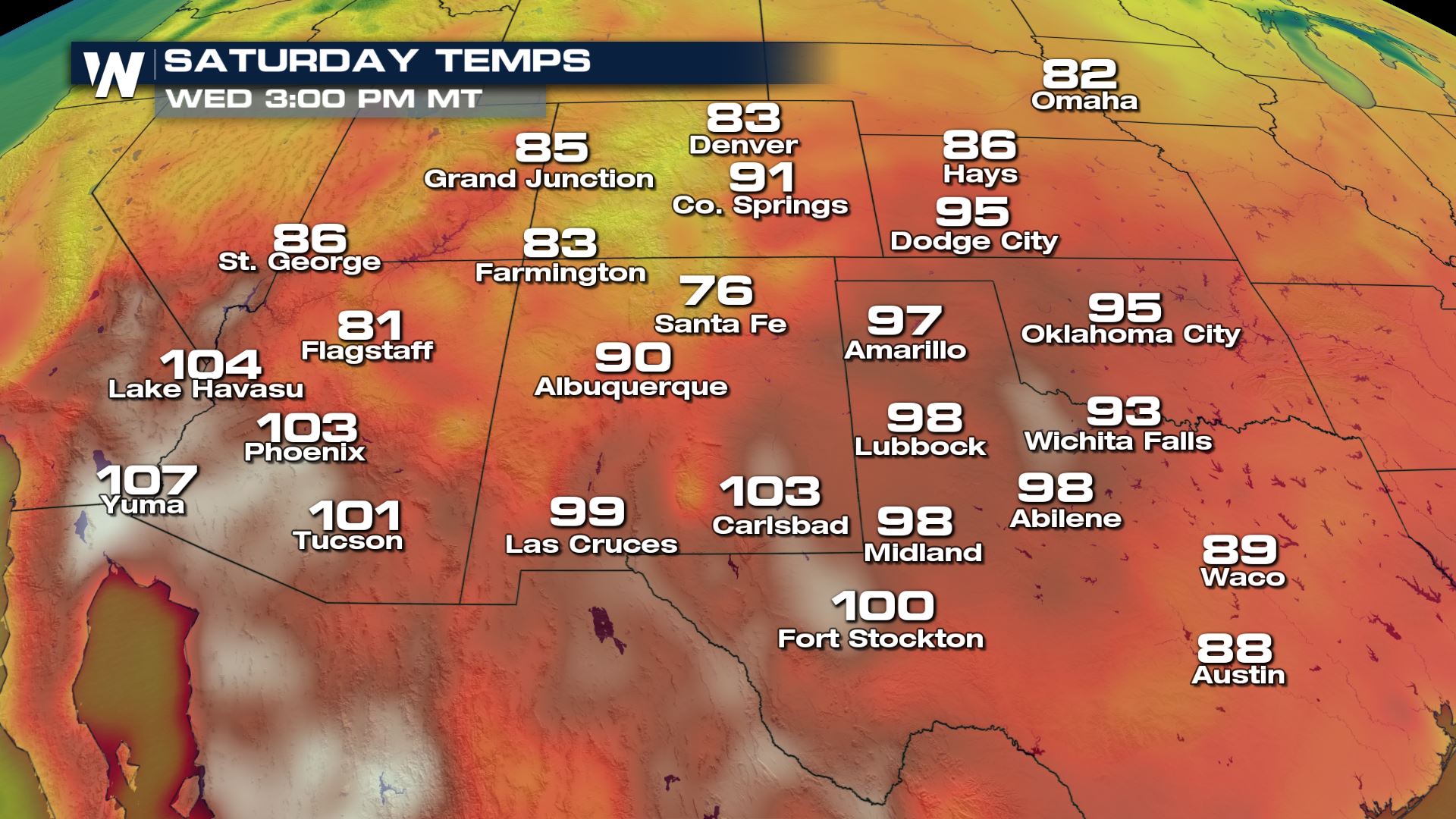 Take a look at all the hot temperatures in the forecast today.  Not only are we worried about a fire danger, but any outdoor activities could lead to heat stroke or heat exhaustion very quickly.  Please be safe if you are going to be outdoors today.
Meteorologist Patrick Crawford