On Monday evening, Subtropical storm Andrea formed in the Atlantic Basin, roughly 335 miles southwest of Bermuda.  But, within just 18 hours, the system has already begun to weaken. The National Hurricane Center downgraded Andrea to a subtropical depression by Tuesday morning's update. As of Tuesday morning, showers and thunderstorms were peppered around the ragged, somewhat disorganized center of Andrea. As of Tuesday morning, the subtropical depression had a central pressure of 1009 mb, with maximum winds of 35 mph- down from 40 mph at the system's peak intensity late Monday.   Andrea is moving to the north at about 8 mph.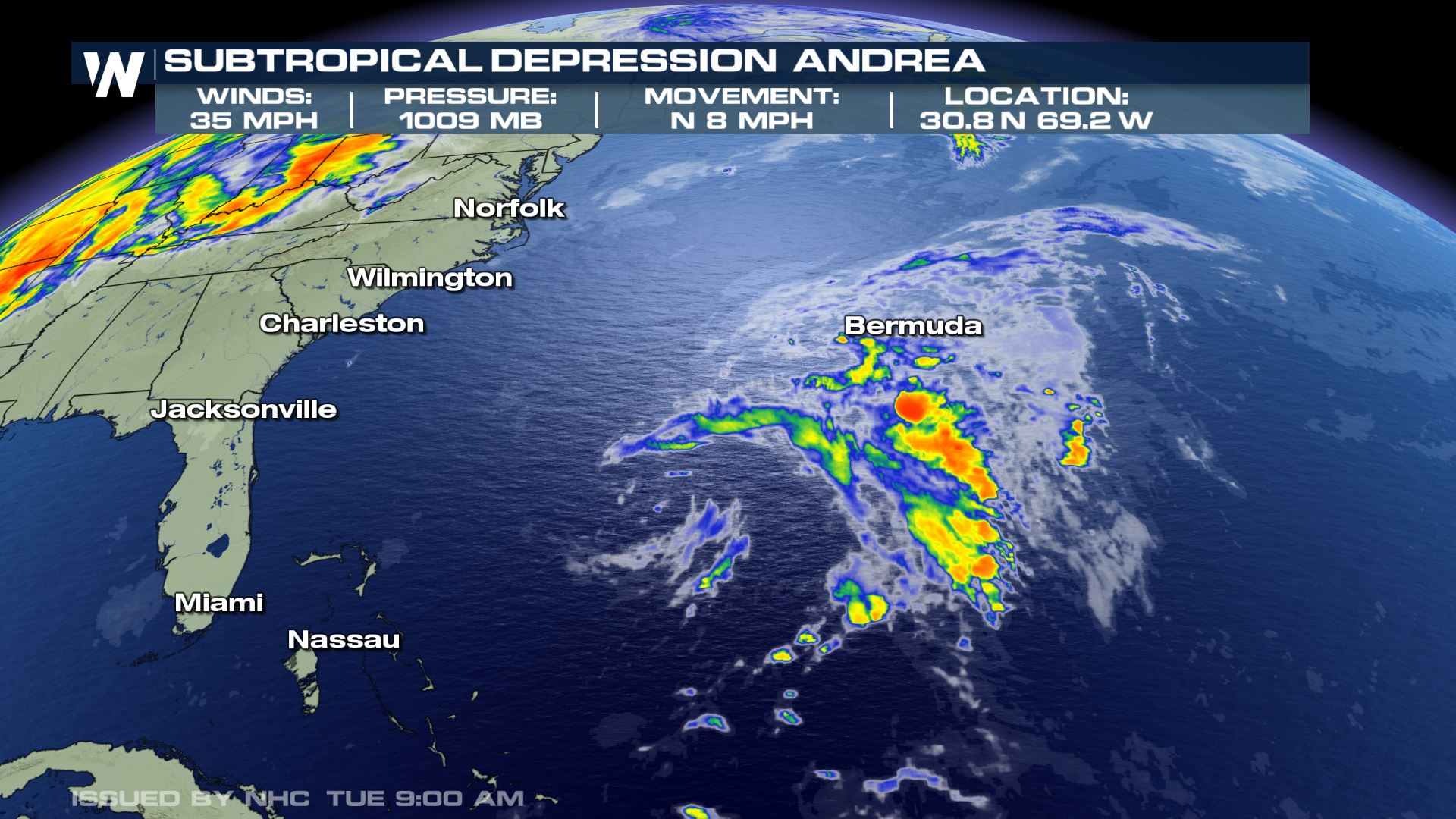 As Andrea presses northward, upper level winds and a frontal boundary coming off of the United States will interact with Andrea, causing it to turn more to the east. This will also weaken the system significantly as it approaches Bermuda late Tuesday into Wednesday morning. Andrea is forecast to become a remnant low pressure system before getting close enough to Bermuda. here still could be a round of thunderstorms throughout the day Tuesday for Bermuda with some gusty conditions, with wind gusts near 30 mph.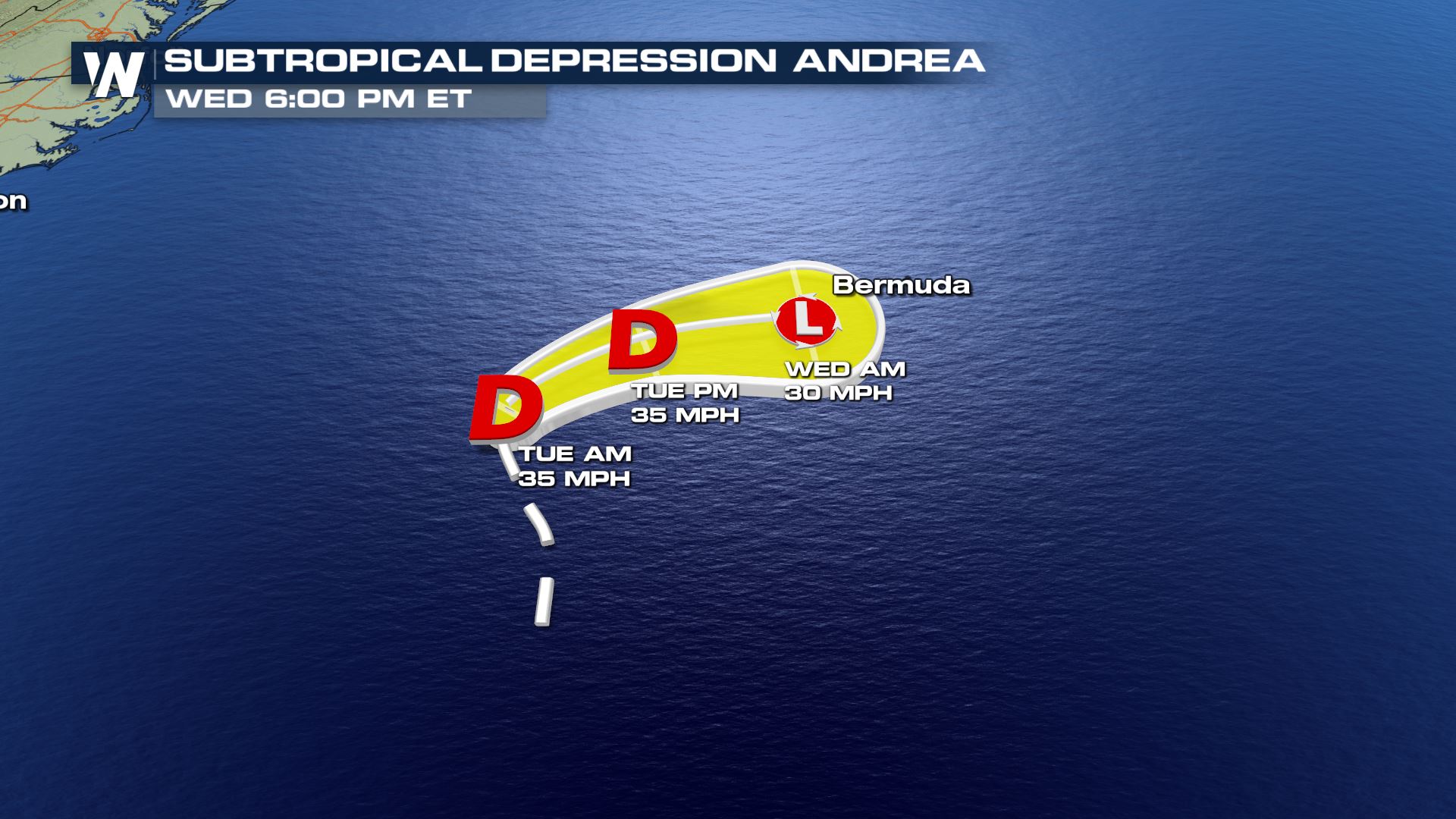 Overall, Andrea will bring limited impacts to the island of Bermuda and is not expected to impact any other land. This serves as a great reminder, that hurricane season is coming. June 1 begins the "technical" hurricane season, but as is the case with Andrea, storms can form in the off season. https://youtu.be/th2cEP4PvYw Andrea is the first name on the list for 2019.