https://www.youtube.com/watch?v=wVqfm7klJdE&feature=youtu.be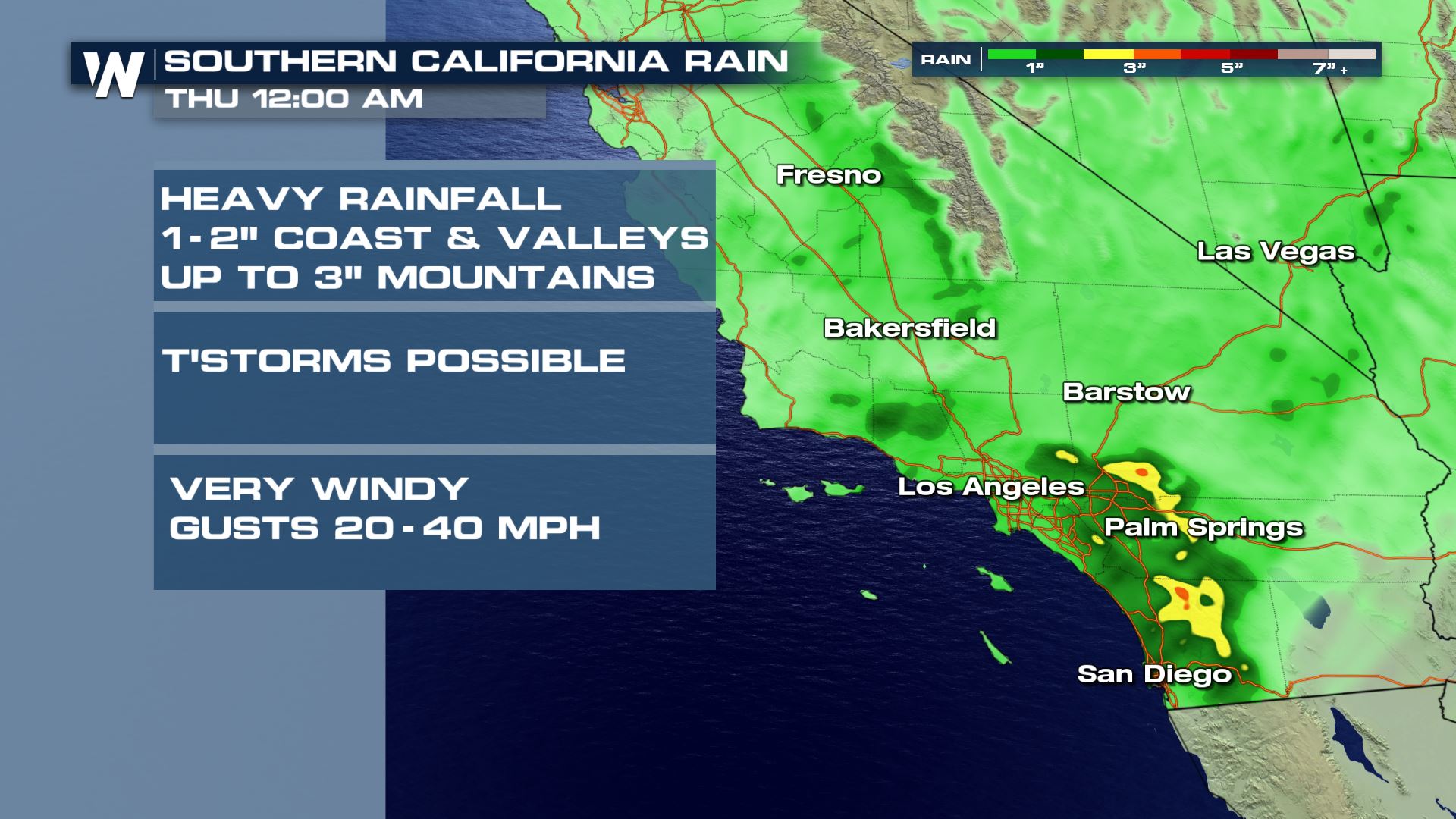 An atmospheric river of Pacific moisture will be streaming over the Southwest Wednesday.  This particular set-up will lead to heavy rain and mountain snow for California. Southern California could see the heaviest rain from this event and that means a risk of flash flooding.  Burn scarred areas from the wildfires this year will be included with that heavy rain risk and that means we could see some debris flows and mudslides.
Flood Alerts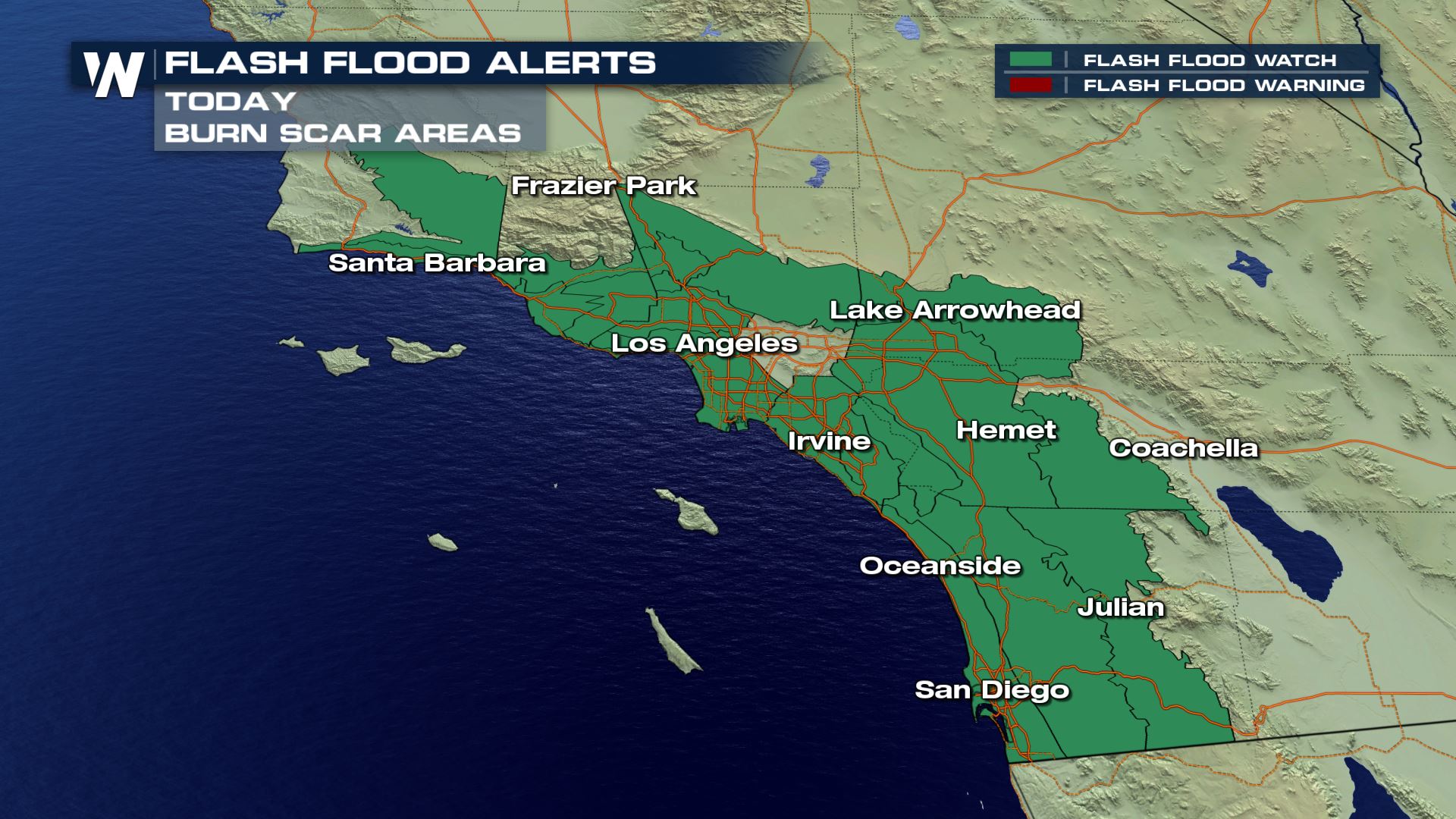 Flood alerts are in place today from Santa Barbara to San Diego as conditions will continue to be dangerous through the afternoon.  If you are located in any of these areas, you will want to make sure you have a way to get to higher grounds.
Forecast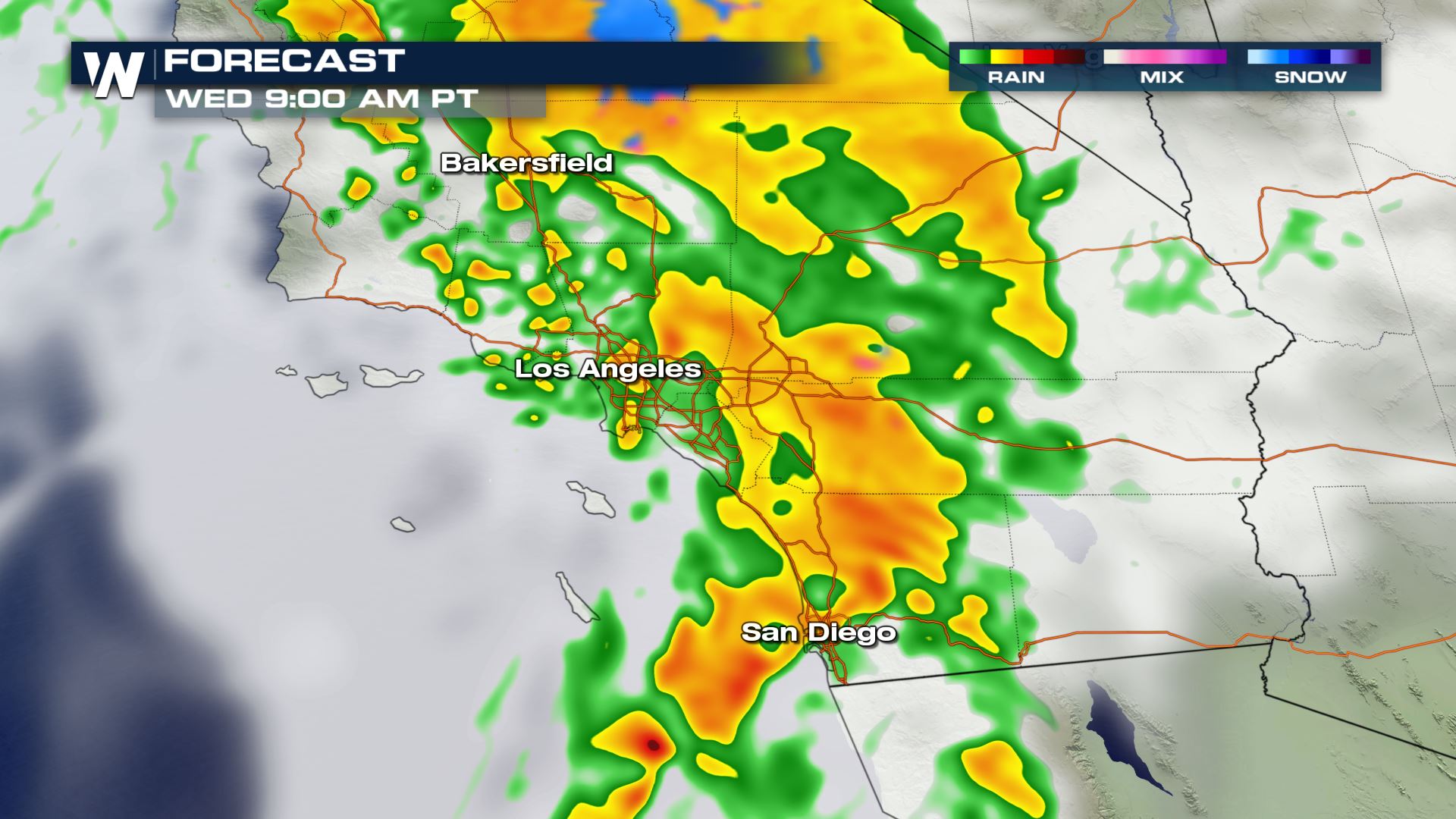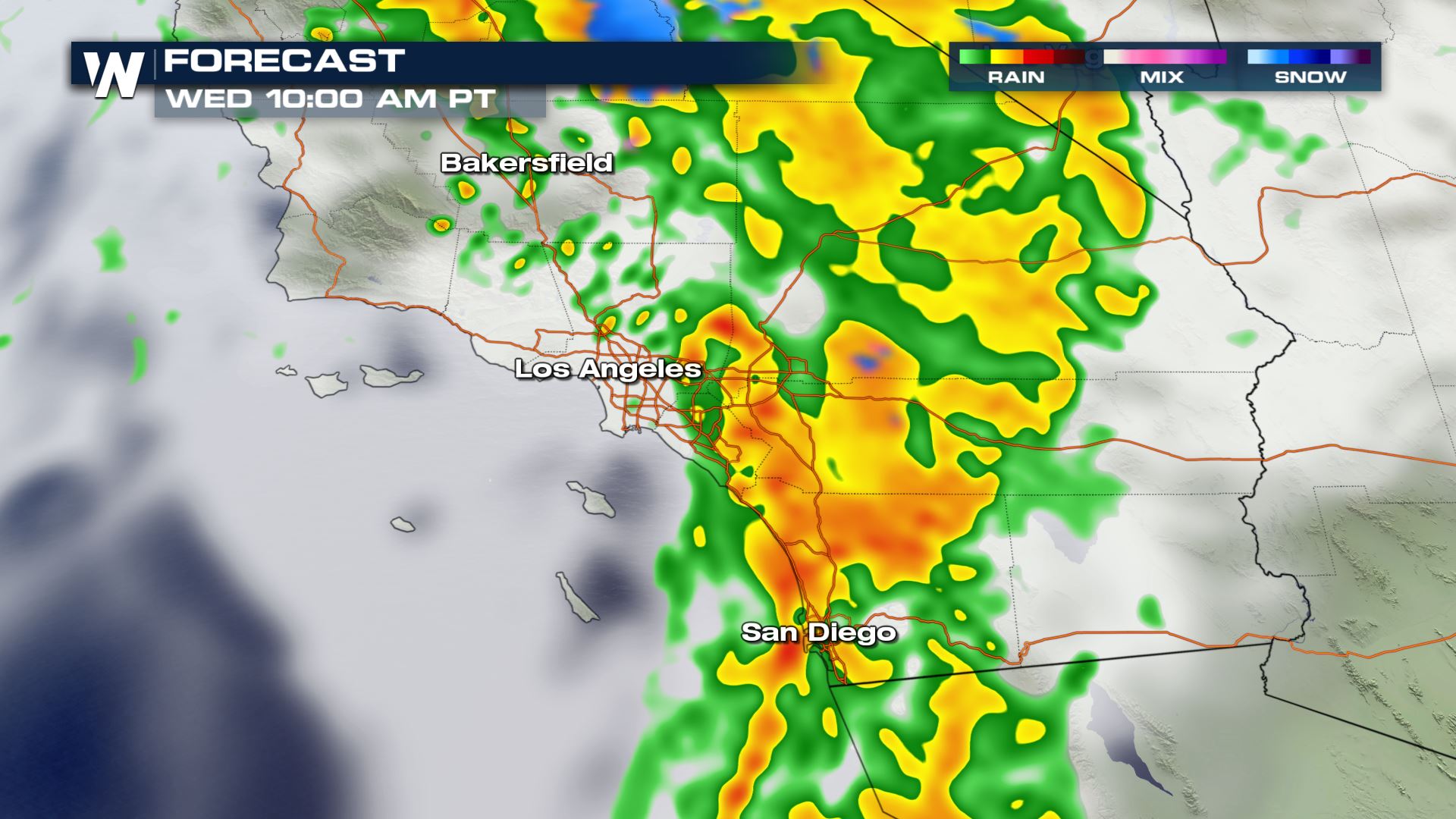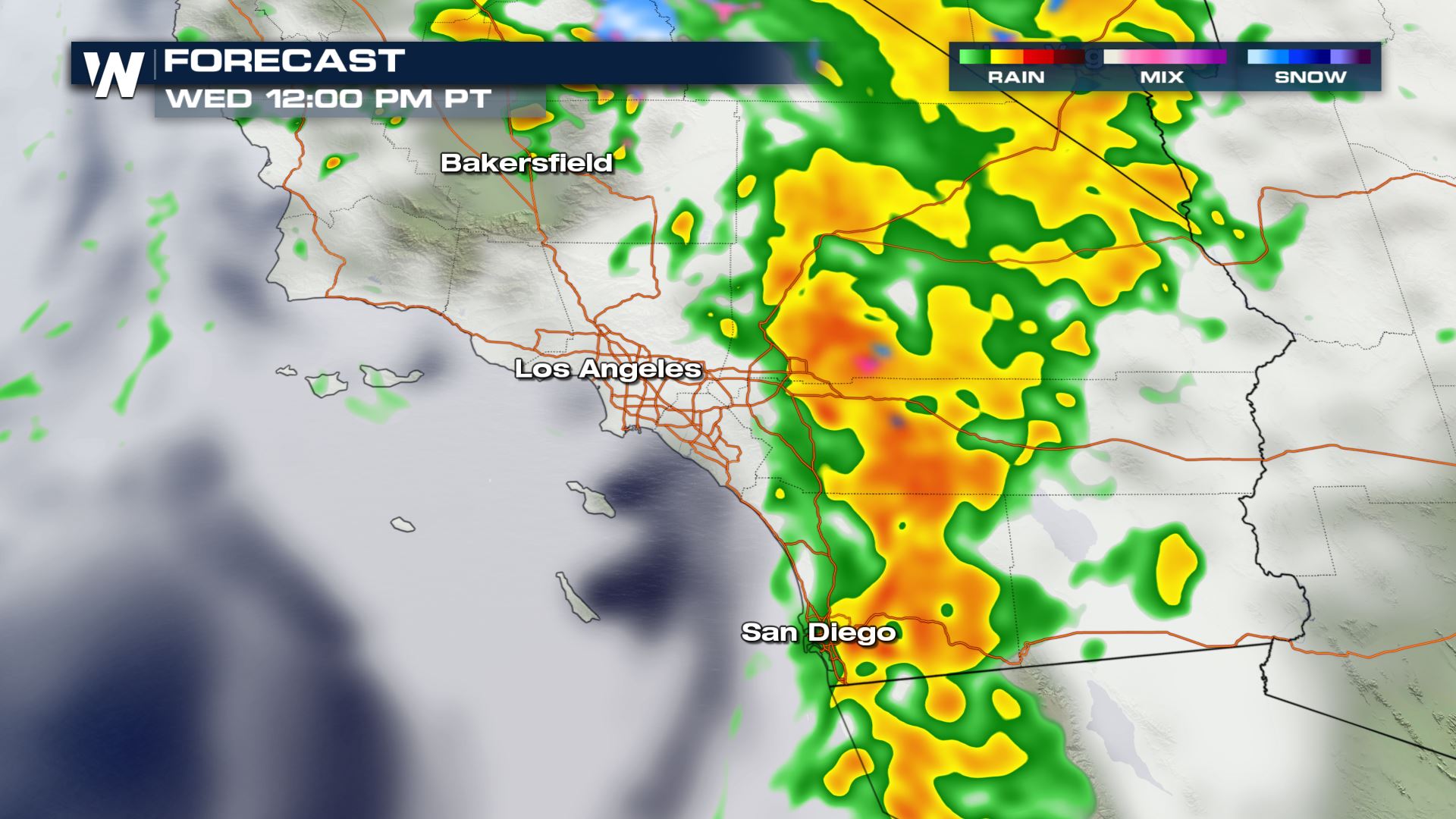 The heaviest rain for the Pacific Coast will be for the morning hours. By the early afternoon the heaviest rain will be farther inland, but the risk for flooding will last well into the afternoon.
Rainfall Through Early Wednesday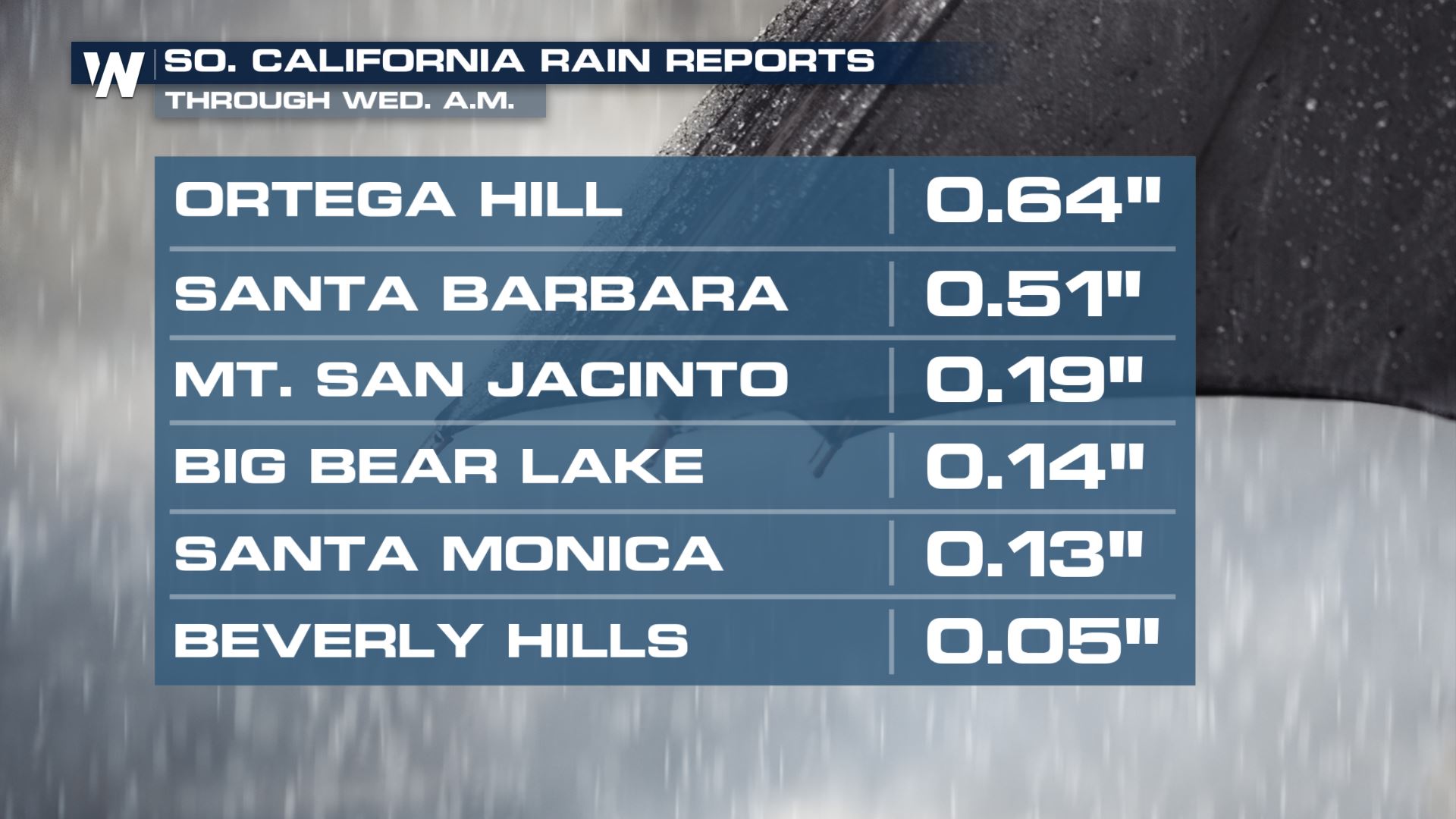 Rainfall Potential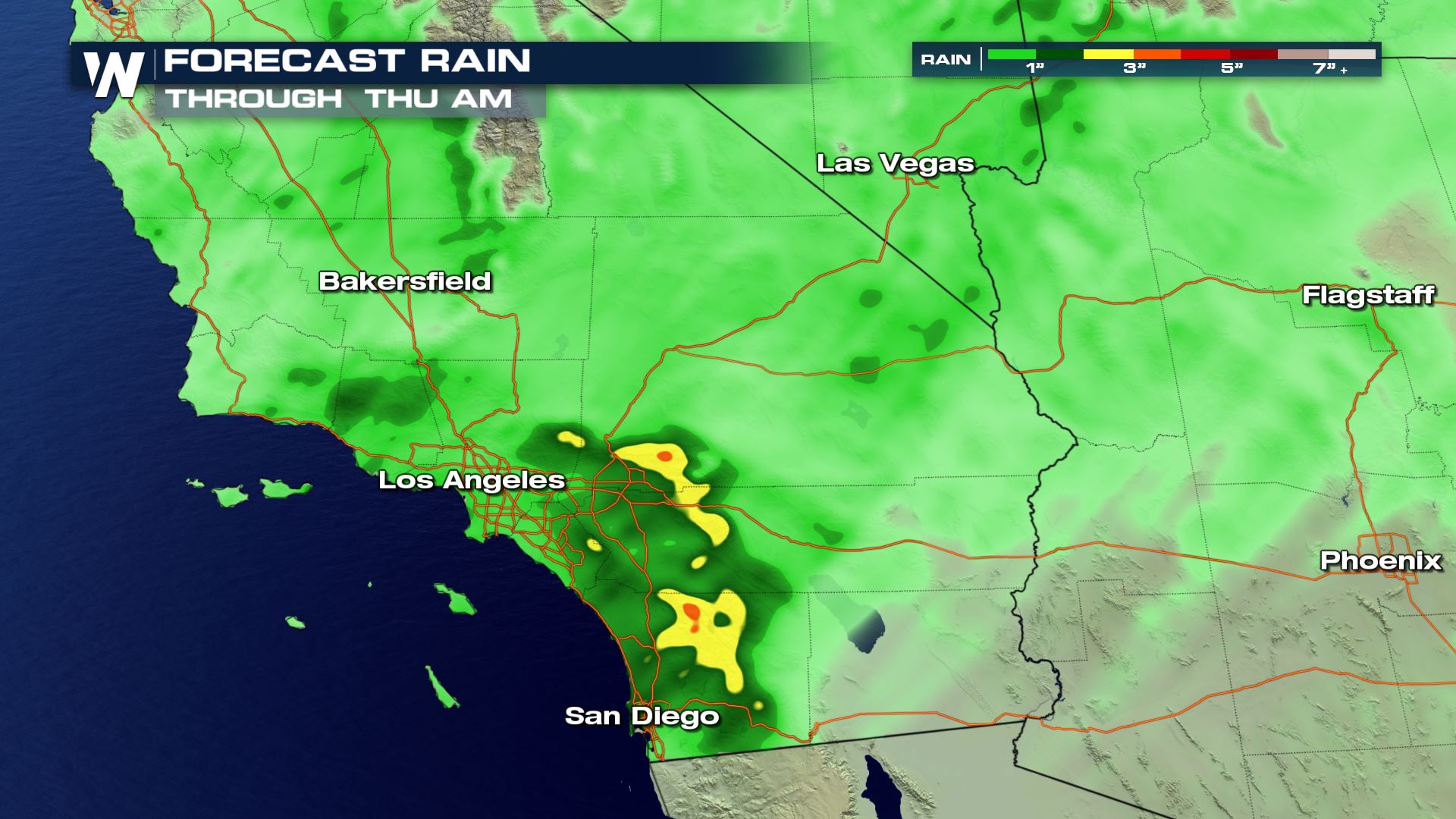 A solid 1-3 inches of rainfall will be possible across Southern California, but away from the coast some areas could see over 4 inches of rainfall.  This amount of rain will could lead to flooded roads and travel delays. Keep checking with WeatherNation for the latest heavy rain updates.