An uncommon "high risk of excessive rainfall" is in effect for parts of the Ozark Region and Mississippi Delta area of Arkansas today. This risk is forecast from the Weather Prediction Center (WPC), a sector of NOAA.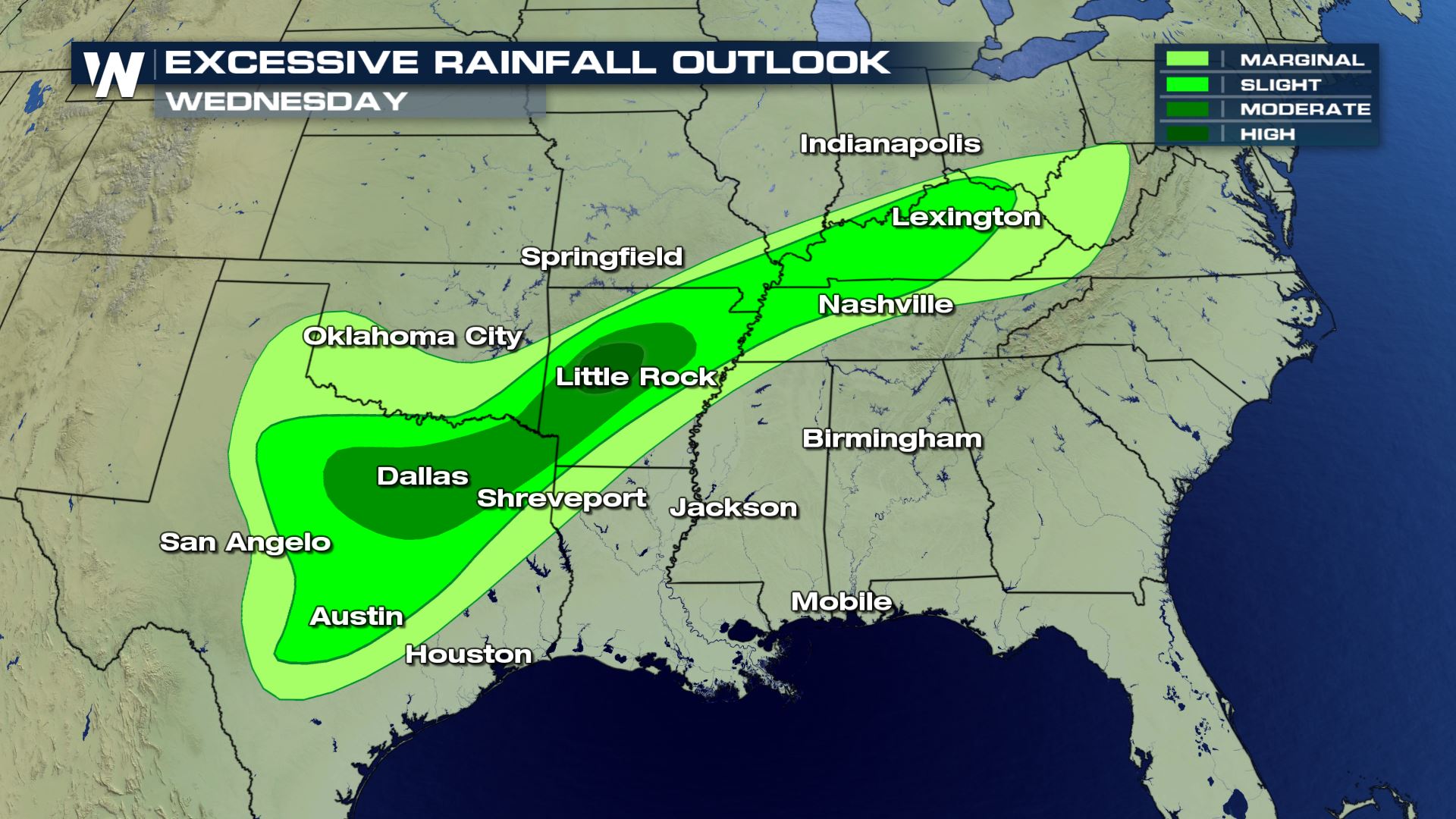 An excessive rainfall outlook is similar to a severe weather outlook. It ranks from lowest to highest, or in this case, from "marginal" to "high" whereas marginal means only isolated flooding and high represents more widespread flooding.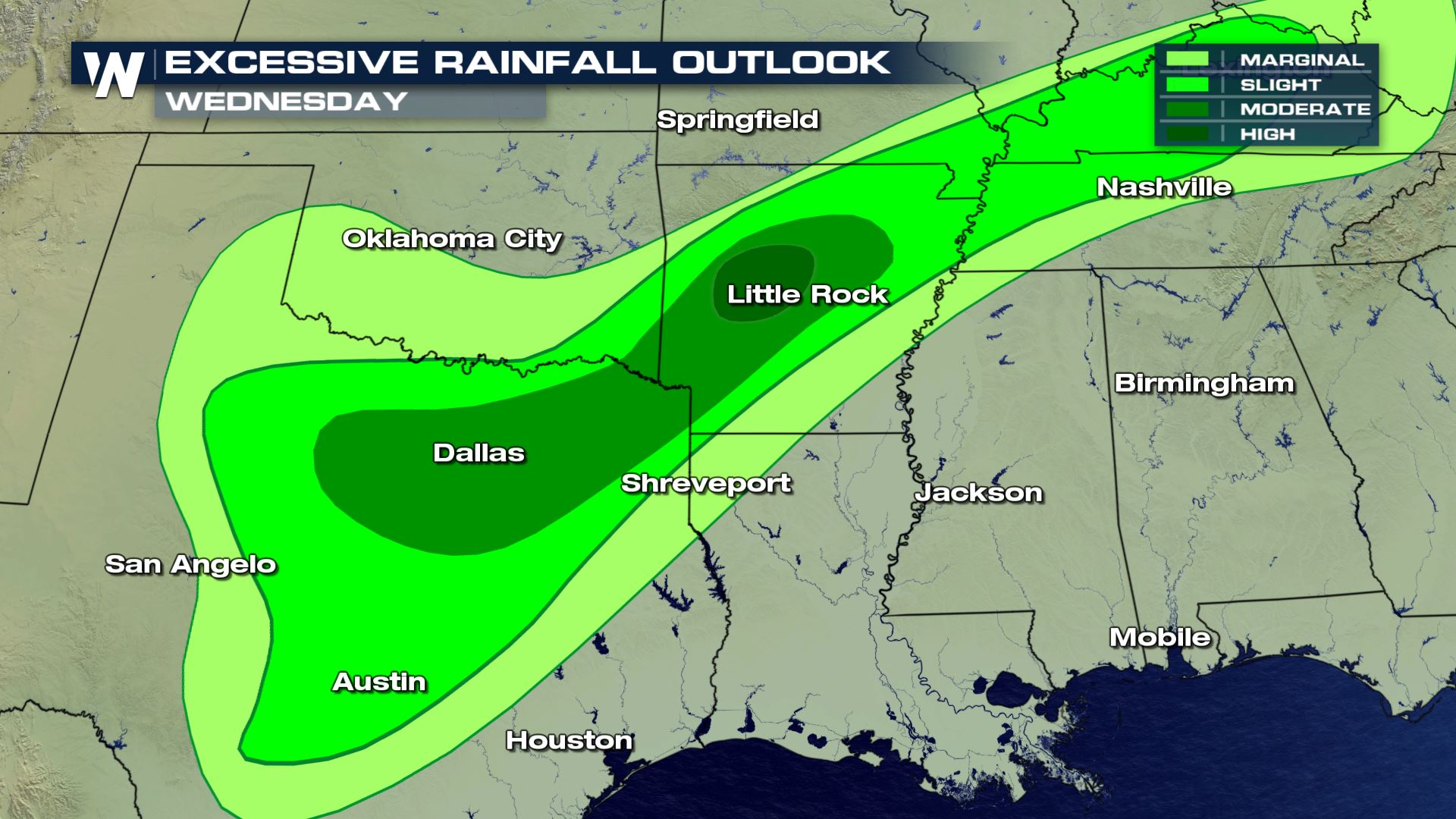 Not interested in the high risk of excessive rainfall? You should be! According to WPC, forecasters only issue the high category 4% of the time, yet these "high risk days" yield 40% of the flood-related deaths and 90% of the flood-related damages.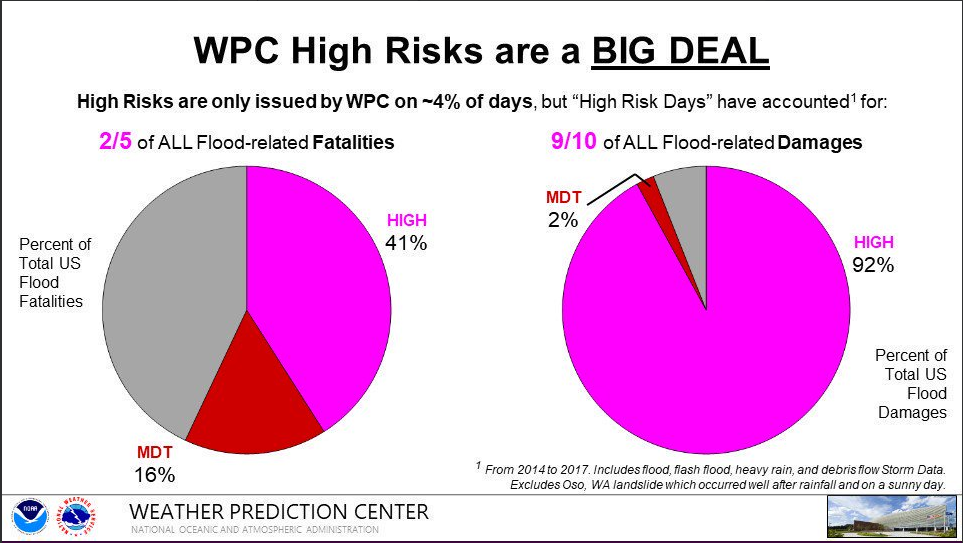 Folks will need to keep an eye to the sky, stay alert for weather warnings, and monitor their surroundings in the greater Arkansas, Texas, Oklahoma, and Louisiana area today. Scattered thunderstorms are forecast, some of which may produce high water in low-lying areas. Remember, if you encounter flooding please avoid the floodwaters at all costs!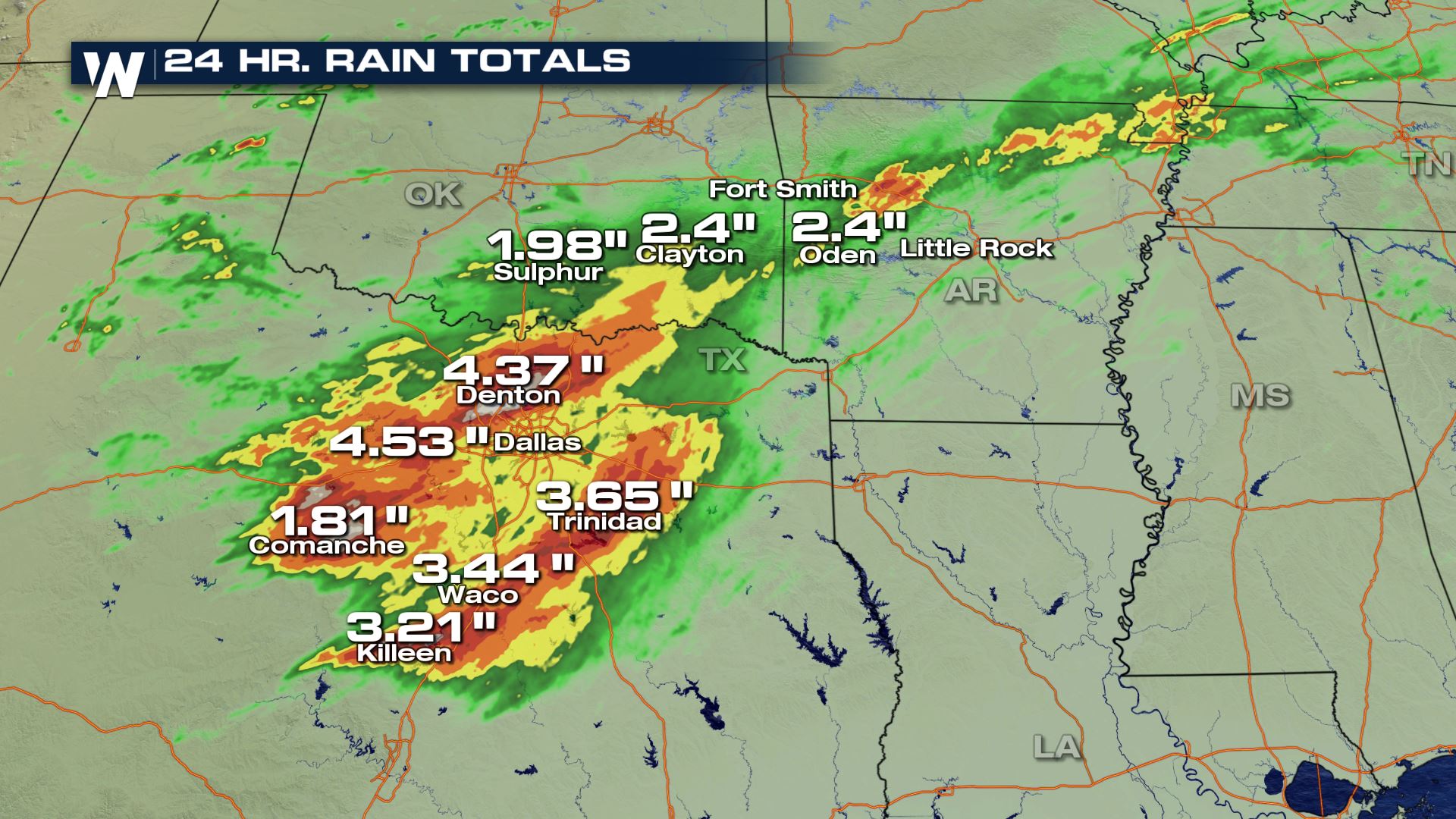 The culprit? A stalled front! Cooler air has swung into the central Plains, while a bubble of heat bakes parts of the Southeast. What sits in the middle? The area of heaviest rainfall!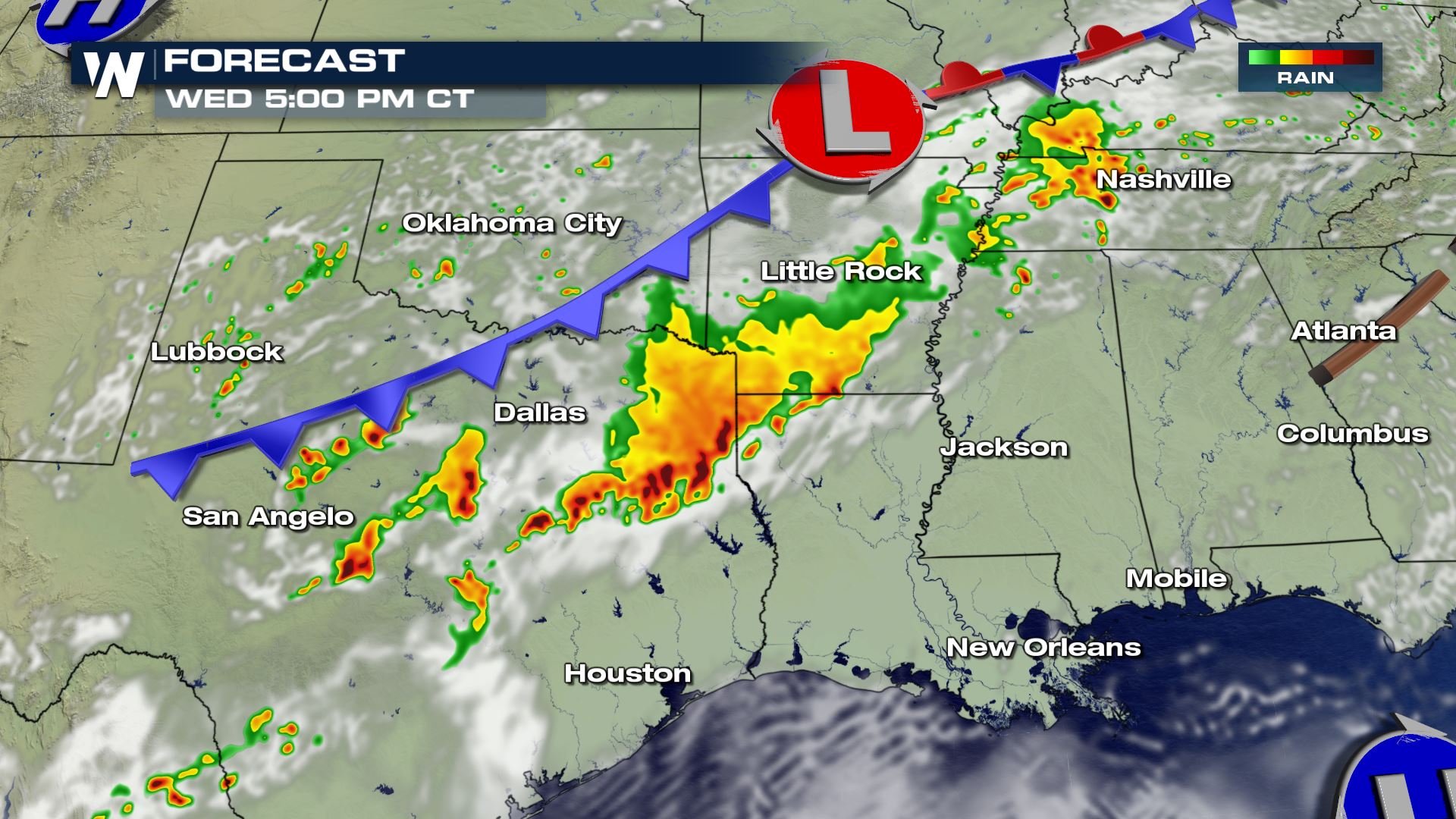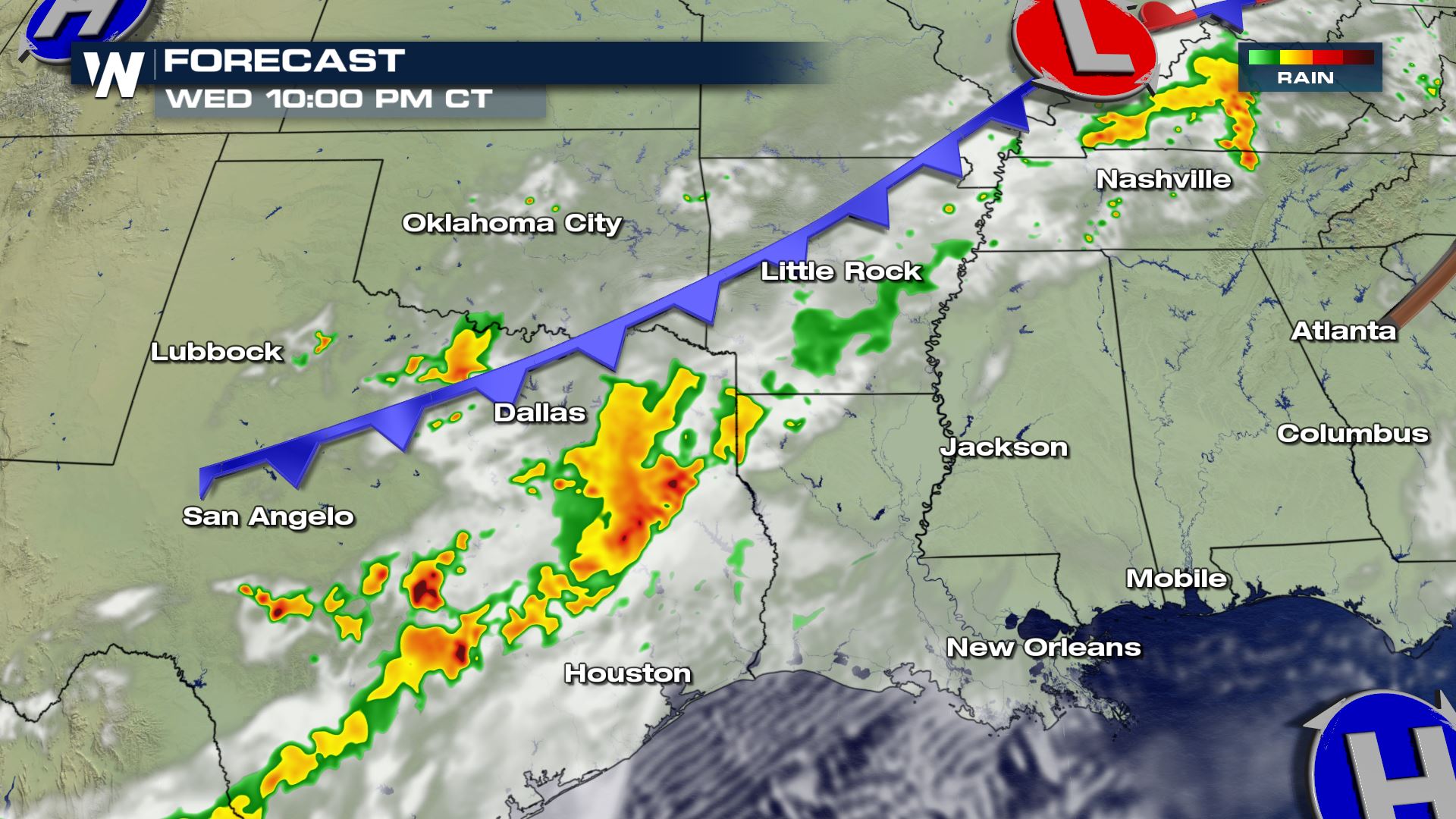 This stubborn front will hang around one more day Thursday. Additional rounds of rain and thunderstorms will hit these same areas, before the front falls apart on Friday and we see a break in the clouds and a lowering flood threat. Please be mindful of flooding on Thursday in these same areas.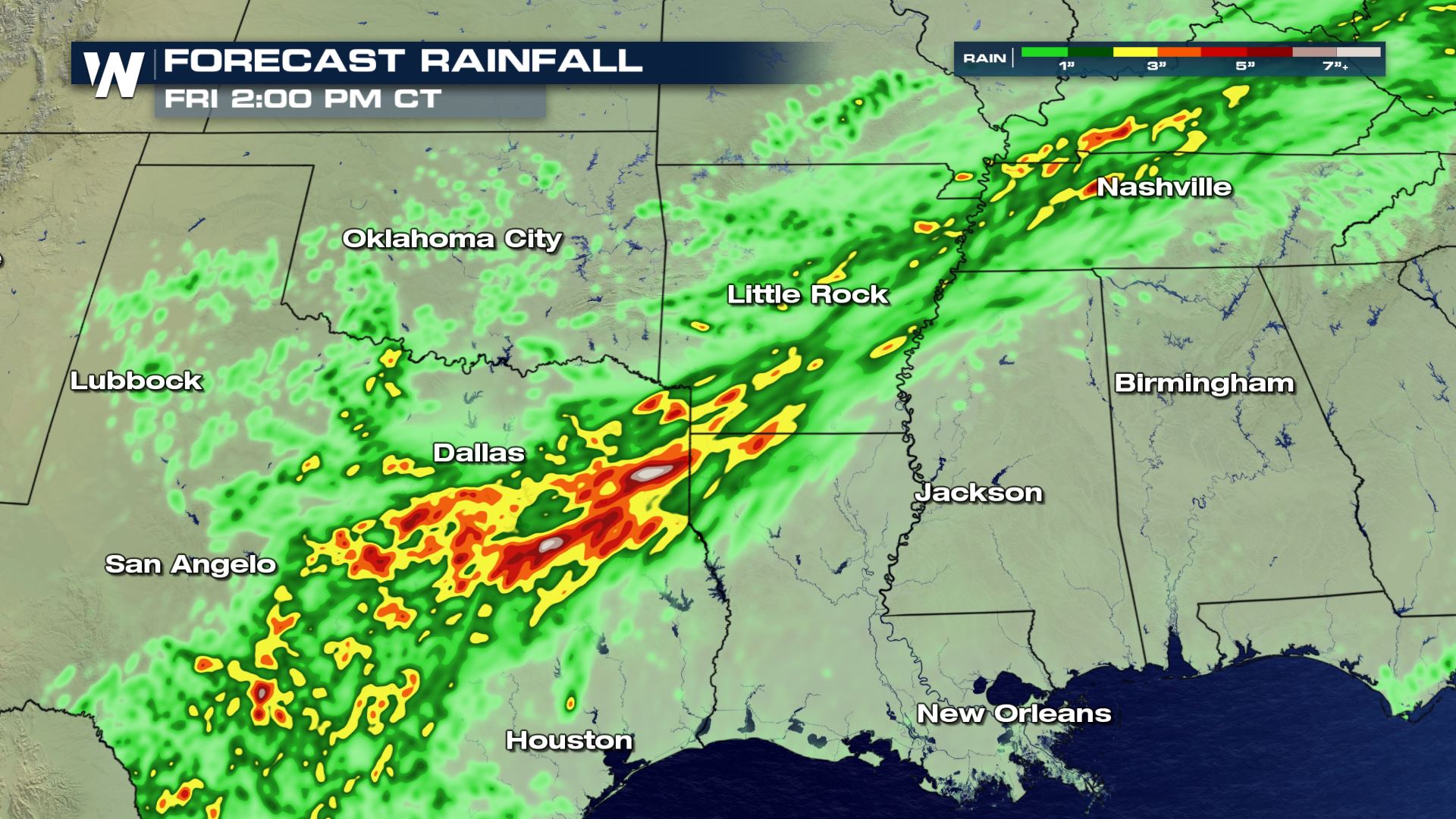 Additional rainfall will be up to two to four inches with isolated amounts of five inches in the greater Arklatex region. Remember, it only takes a foot of flowing water to move vehicles downstream so please avoid areas of high water!