JACKSON, MS - Torrential rainfall has lead to significant flooding and a life-threatening situation in the state of Mississippi days after
historical flooding impacted the state of Texas
. Our field crews have been out  following the stories unfolding with this extreme event. Field Meteorologist Brett Adair was on the scene as an assisted living facility was being evacuated after a creek swelled out of its banks, inundating the nursing home. Over forty residents were safely evacuated. https://twitter.com/WeatherNation/status/1562530183139061761?s=20&t=Ig7MyAGsJb7WAsao2M2abA According to our Field Correspondent Jonathan Petramala, westbound I-20 between Forest and Morton is having passenger cars go the opposite direction on the shoulder of the interstate because of impassable roadways and huge gridlock on both sides of the highway can be seen for miles. https://twitter.com/WeatherNation/status/1562515449786408960
Flash Flood Emergency
All Flash Flood Emergency alerts have been allowed to expire. Earlier today, Hinds and Rankin County were under these extreme alerts after 6 to 10 inches of rainfall fell in less than 24 hours. Scott County also had an Emergency, which has since expired.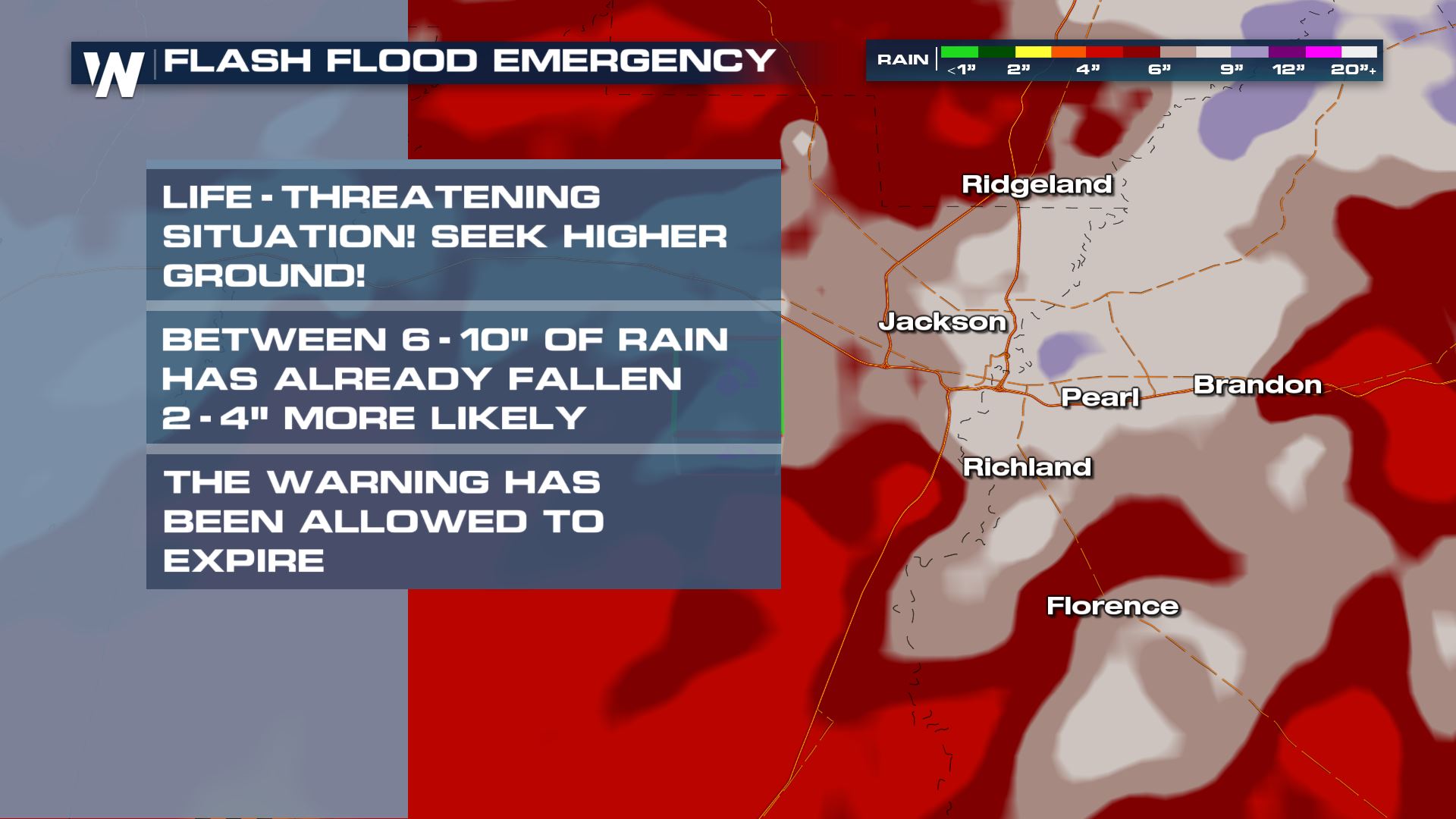 Jonathan Petramala was later in in Forest, Mississippi and reported the water having a swift current, like a river. [embed]https://twitter.com/WeatherNation/status/1562492429596364802?s=20&t=rWb0Qb4qcmuPPf3Ddt7u7A[/embed] Take a look at some of the scenes observed near Canton Mississippi where ongoing rainfall is not expected to let up creating an ongoing flood threat. [embed]https://twitter.com/WeatherNation/status/1562482172690571266?s=20&t=noejeooXoL7wfBiHfnodAQ[/embed]
Records
This flooding event has been one for the record books with Jackson, Mississippi receiving 5.05" on Wednesday, the previous record being 1.75" in 2008. This also brings Jackson's monthly rainfall to a new August record with 11.57" in 2022 compared to the old record of 11.51" in 2008.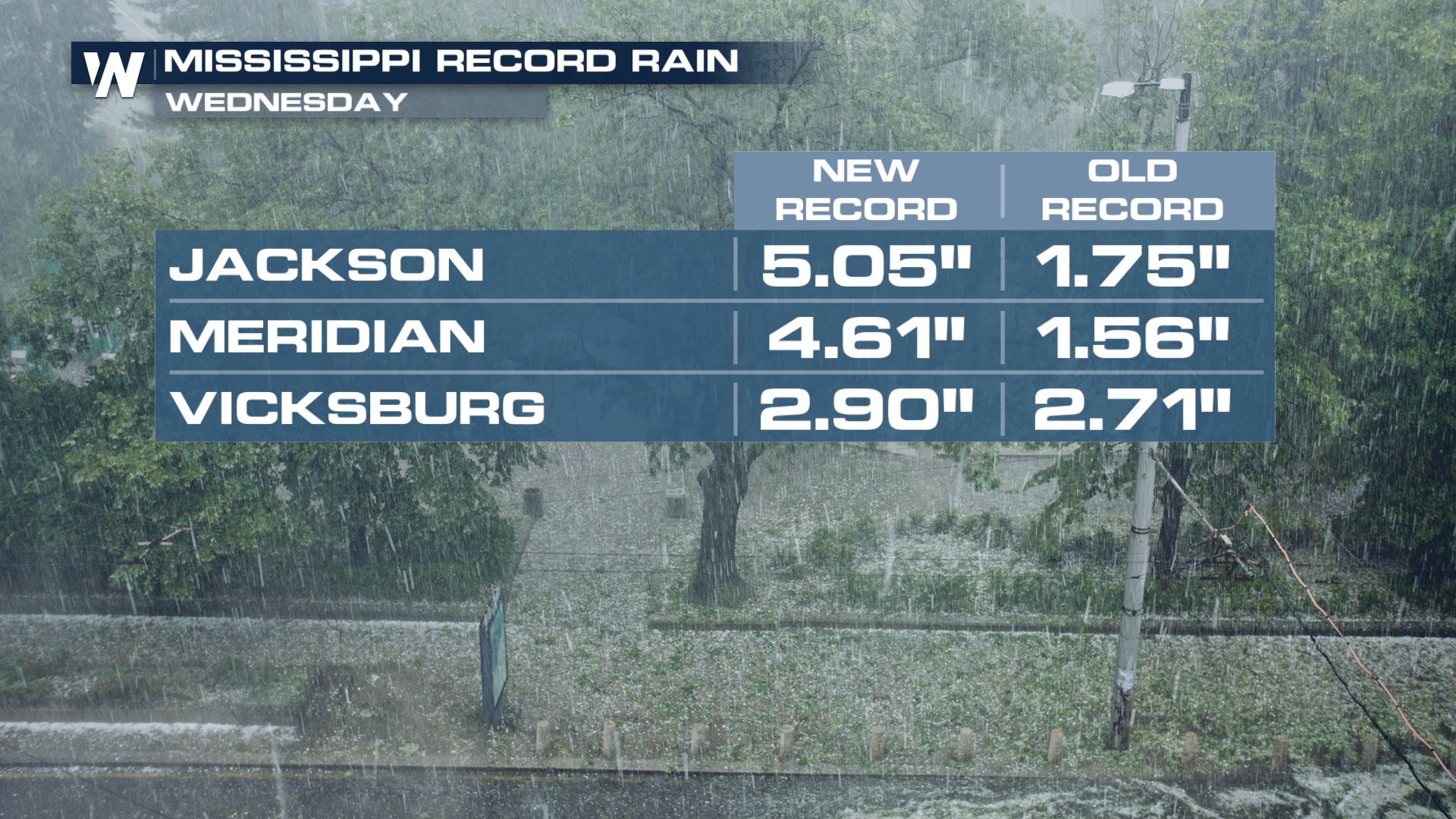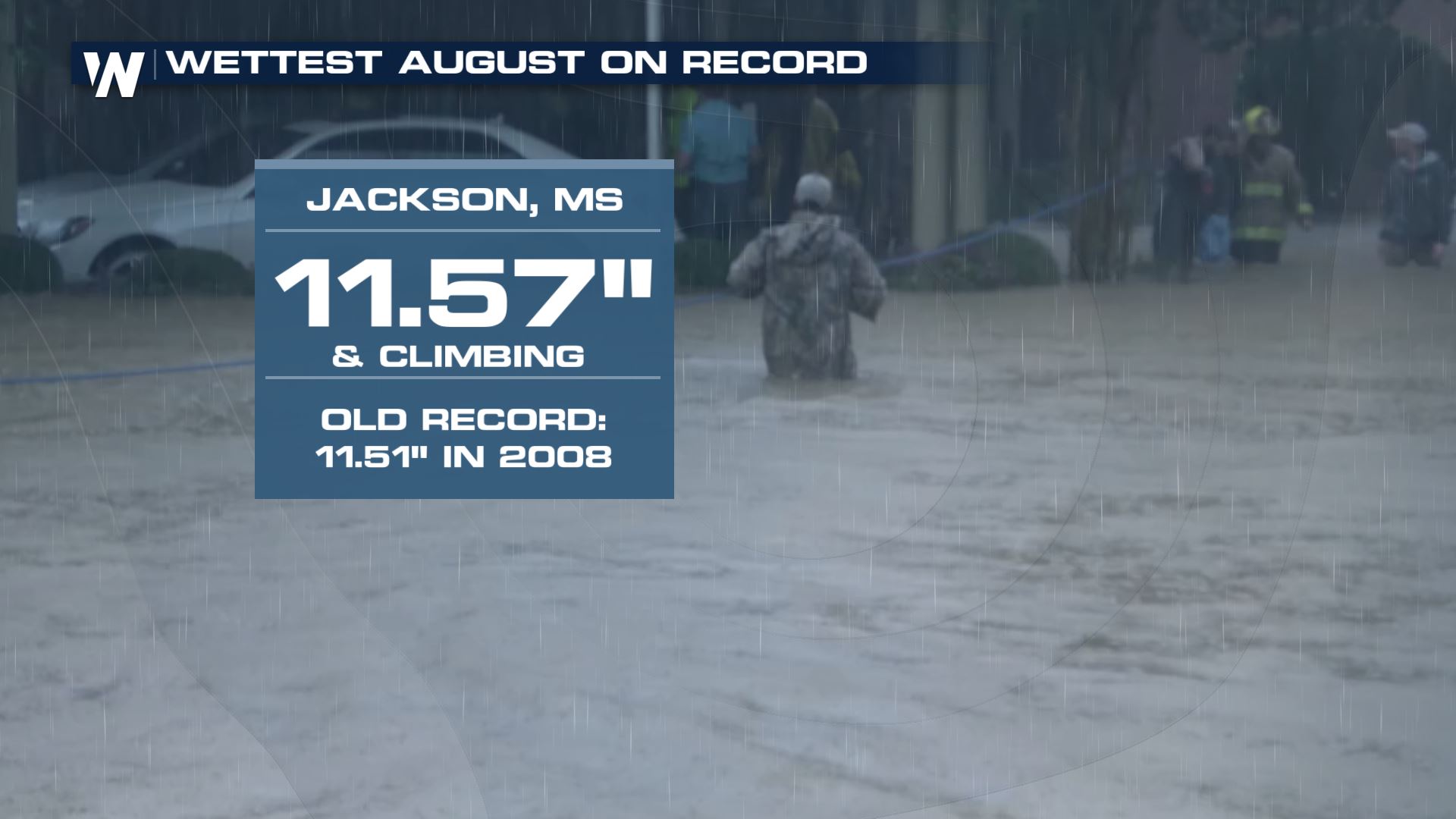 Stay with WeatherNation as we continue to bring you the latest on the flooding on-air and online, streaming 24/7.