"Multiple water rescues have occurred, with numerous roads flooded, impassable, and in some cases washed away." Those were the words from the National Weather Service office in State College, via an urgent message issued Friday afternoon. https://twitter.com/WeatherNation/status/1035619433752887297 As of 5 p.m. Eastern Friday, the Flash Flood Emergency *continued* for northwestern Lancaster County in Pennsylvania until 7:30 p.m. Local law enforcement reported severe flash flooding. More than nine inches of rain had fallen in five hours near Mount Joy.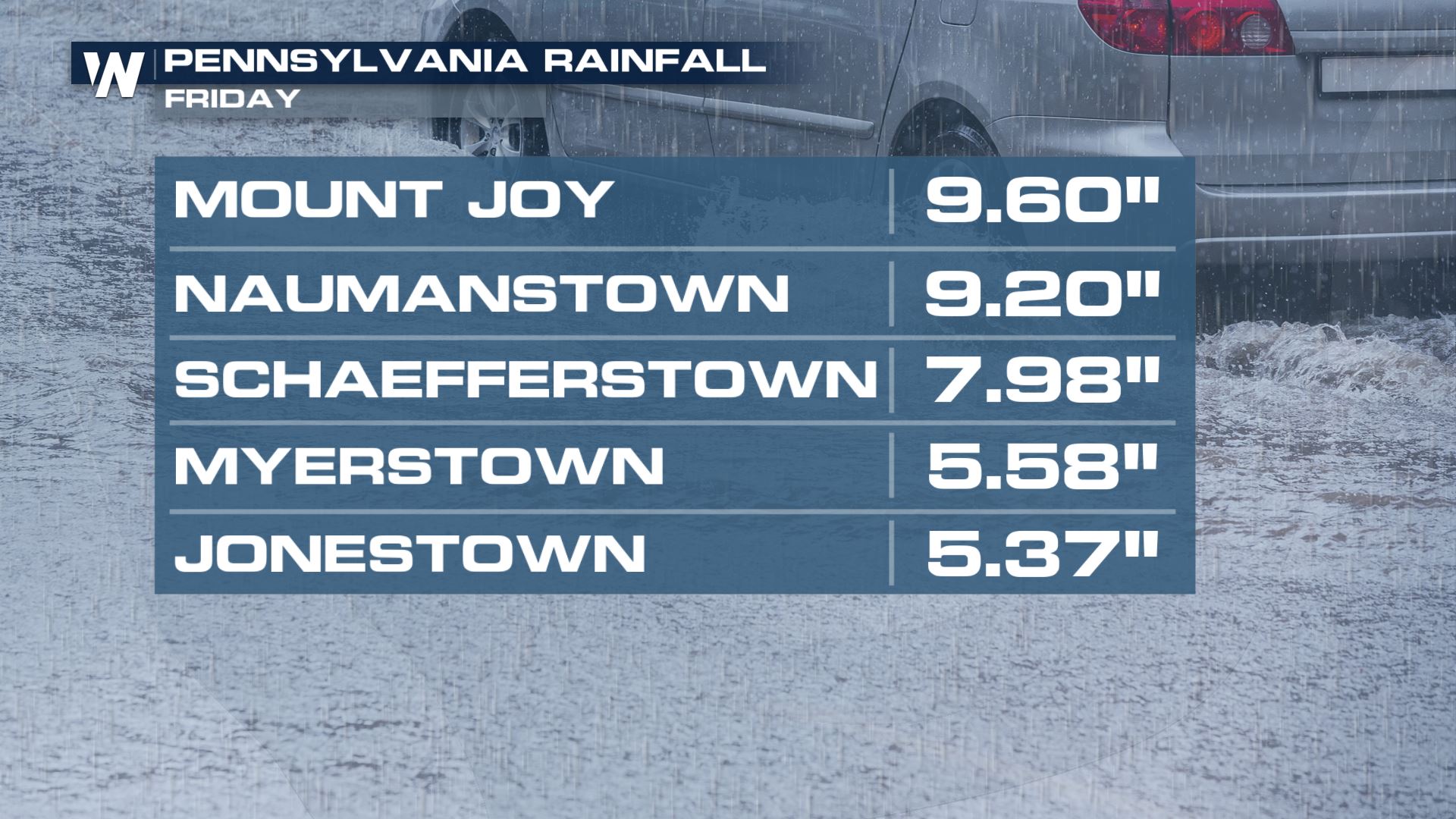 Pictures on social media showed the extent of the high water.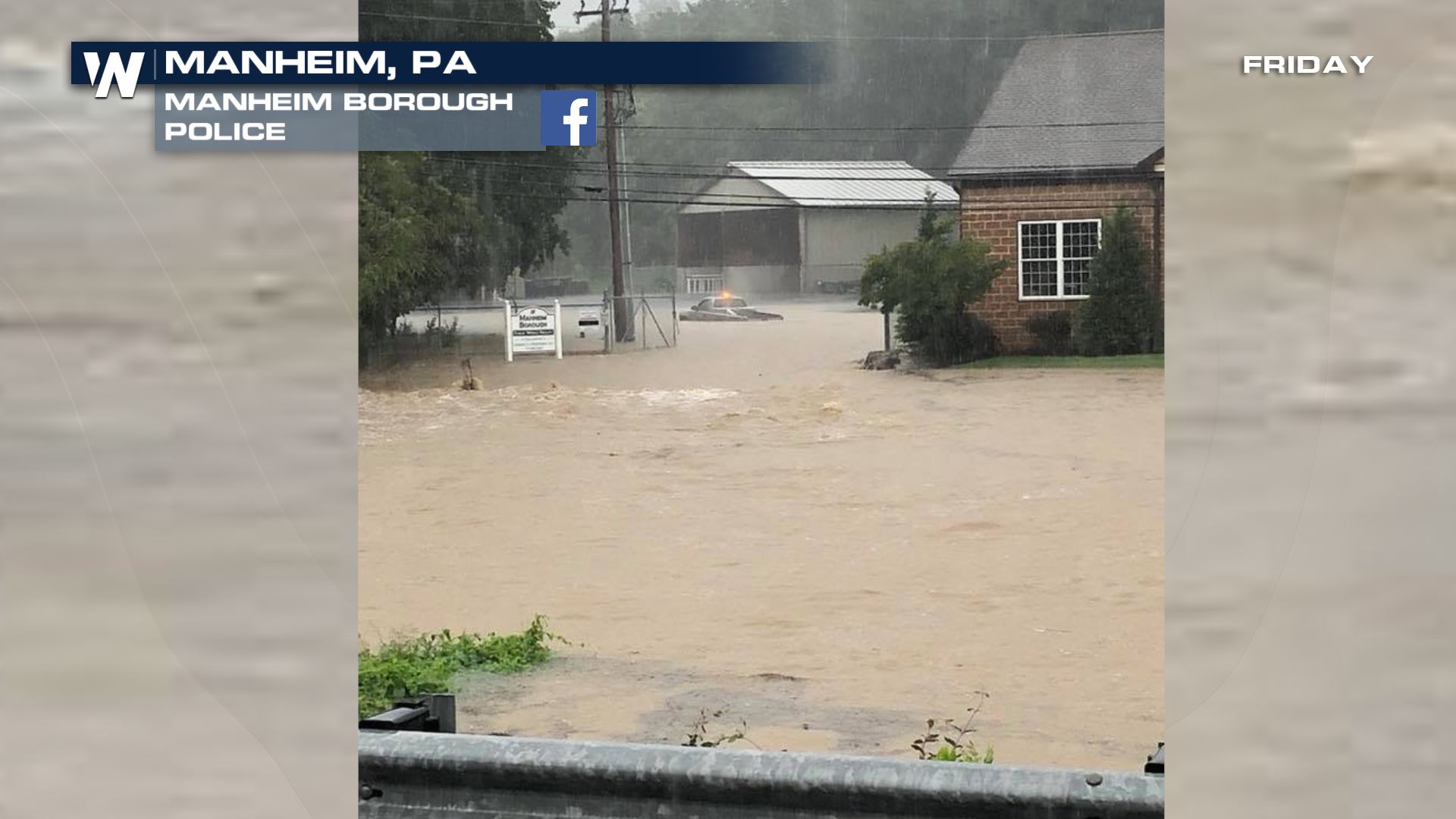 Courtesy Manheim Borough Police Department in Pennsylvania Route 283 was reportedly flooded and closed in both directions at PA 772 Friday afternoon. Some locations that will experience flooding (through 7:30 p.m. local time) include Lancaster, Elizabethtown, Columbia, Lititz, Millersville, Willow Street, Mount Joy, Manheim, East Petersburg, Salunga-Landisville, Maytown, Rothsville, Mountville, Marietta, Wrightsville, Rheems, Bainbridge, Brickerville, Penryn, and Washington Boro.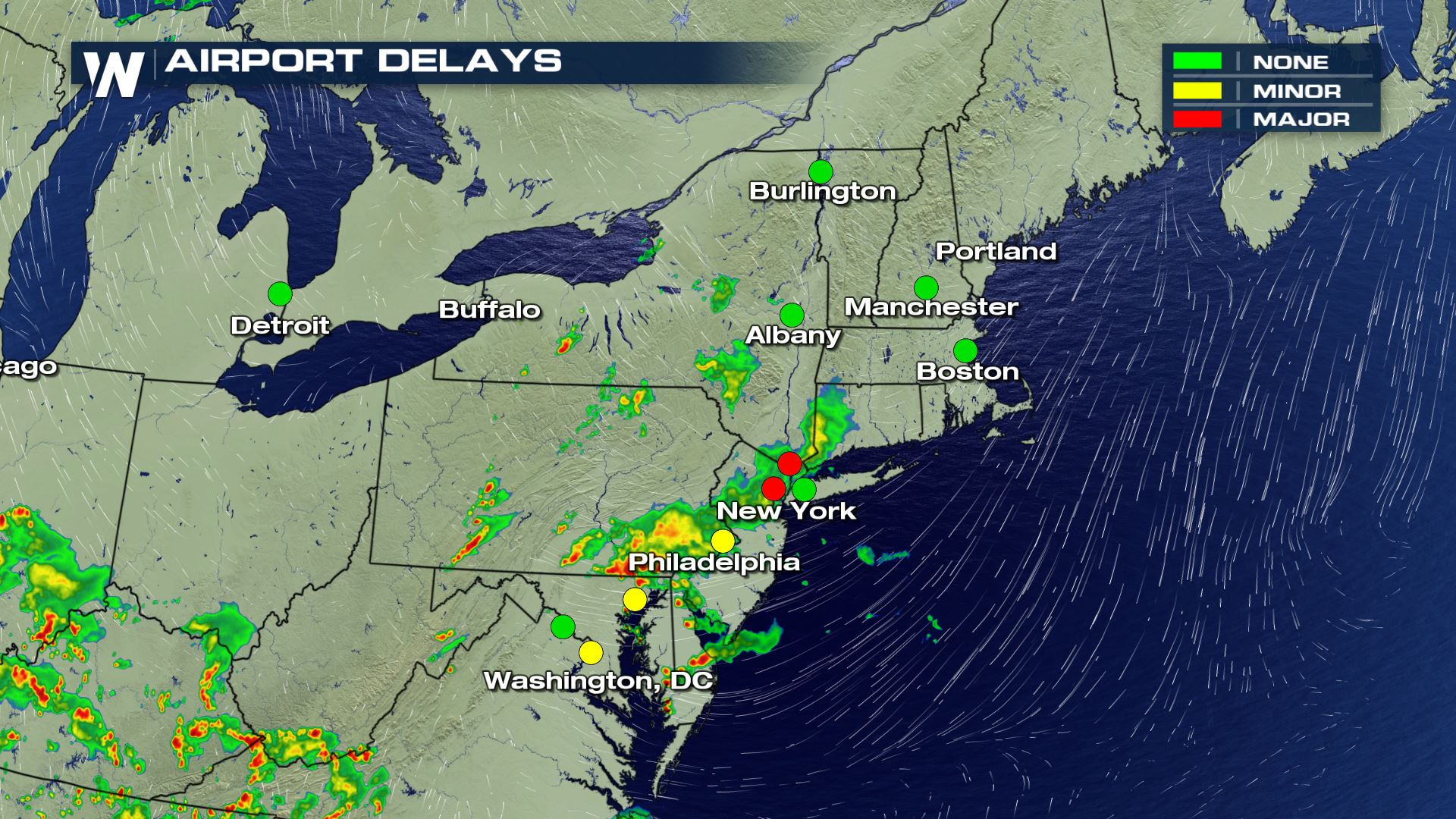 The heavy rain in parts of the Northeast has also delayed a number of flights. As of 5 p.m. Eastern Time Friday there were major delays in Newark and LaGuardia, while minor delays reported in Philadelphia and Baltimore-Washington (BWI) airports. Rain is not done yet, and we will update you when new information becomes available. For now remember, turn around and don't drown when encountering flooded roads. Most flood deaths occur in vehicles. For WeatherNation, Meteorologist Steve Glazier